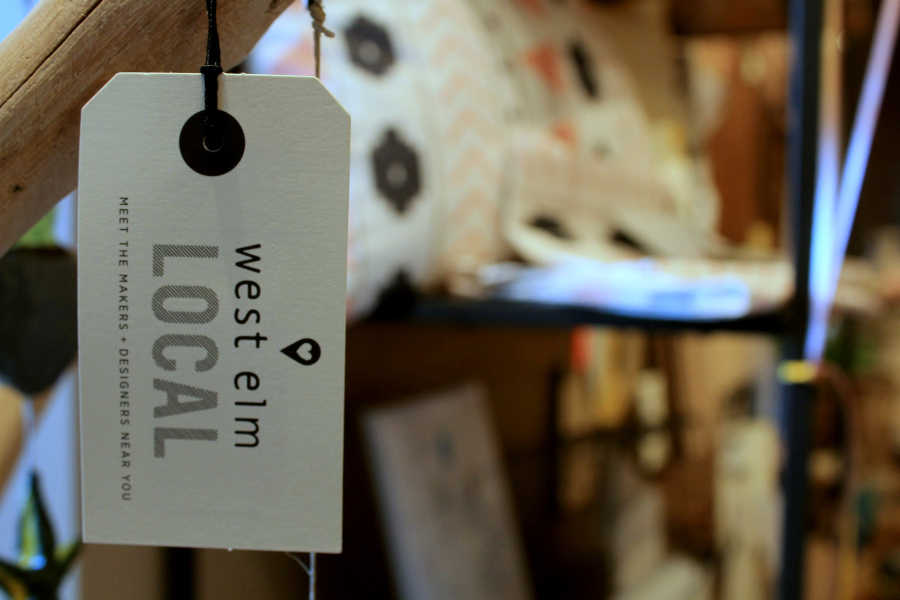 Courtesy of West Elm
Hold onto your wallets, as beloved home decor and home accessories store West Elm will be opening its doors on the bottom level of the new Exelon building in Harbor Point. The 11,377-square-foot location will host the brand's fall collection, an in-store Design Lab with complimentary design services, and West Elm Local, which the company launched in 2013 to highlight and celebrate artists, makers, and unique, regionally sourced pieces.
Seven Maryland-based creators were chosen for the new store, including Dylan Design Co., Waxing Kara, Radica Textiles, and Foxwood Co.
"This opportunity is great visibility for our small company," says Amy Johnson, co-owner of wooden home-good company Foxwood Co. "We love that folks can get a taste of of our work in store, and then go online to check out our one-of-a-kinds and bespoke pieces. We appreciate the initiative, opens an avenue for the community to engage with their local artists in the context of a larger company."
While the initiative made seem revelatory for a company with such a big brand, other local artisans say they are not surprised.
"West Elm has sort of become synonymous with promoting local manufacturers," says Sarah Templin of Radica Textiles, with many of the local brands being found at pop-up shops, markets, and Instagram, it will be exciting to see who else the national chain brings in.
Kara Brook of Waxing Kara, who will be unveiling a custom version of her products made exclusively for West Elm and selling her organic honey lip line, agrees.
"The West Elm brand cultivates creativity and promotes the handmade movement," she says. "It's just really awesome that such a big place found us and invited us in as they did."
The grand opening will be held on September 15.