Have Sweater, Will Travel
A local artist parades his patterns around the world.
It's not every day that a Baltimore artist becomes famous, especially when their medium is needle and yarn. But earlier this year, Sam Barsky woke up one morning to find that his sweaters—which he hand-knits with patterns that depict iconic places from around the world—had suddenly gone viral. Within a matter of minutes, everyone from NPR to Today wanted a piece of his thread.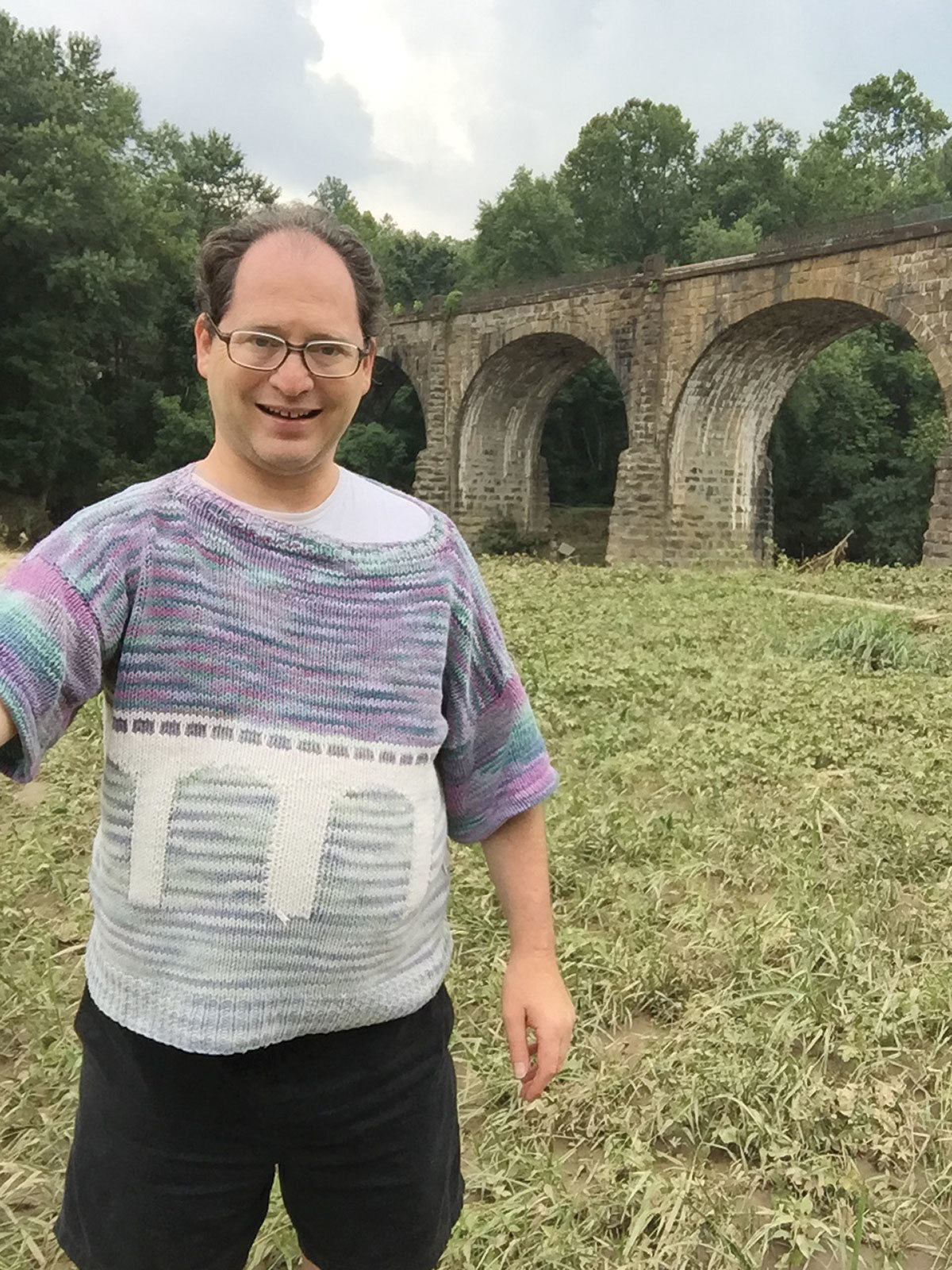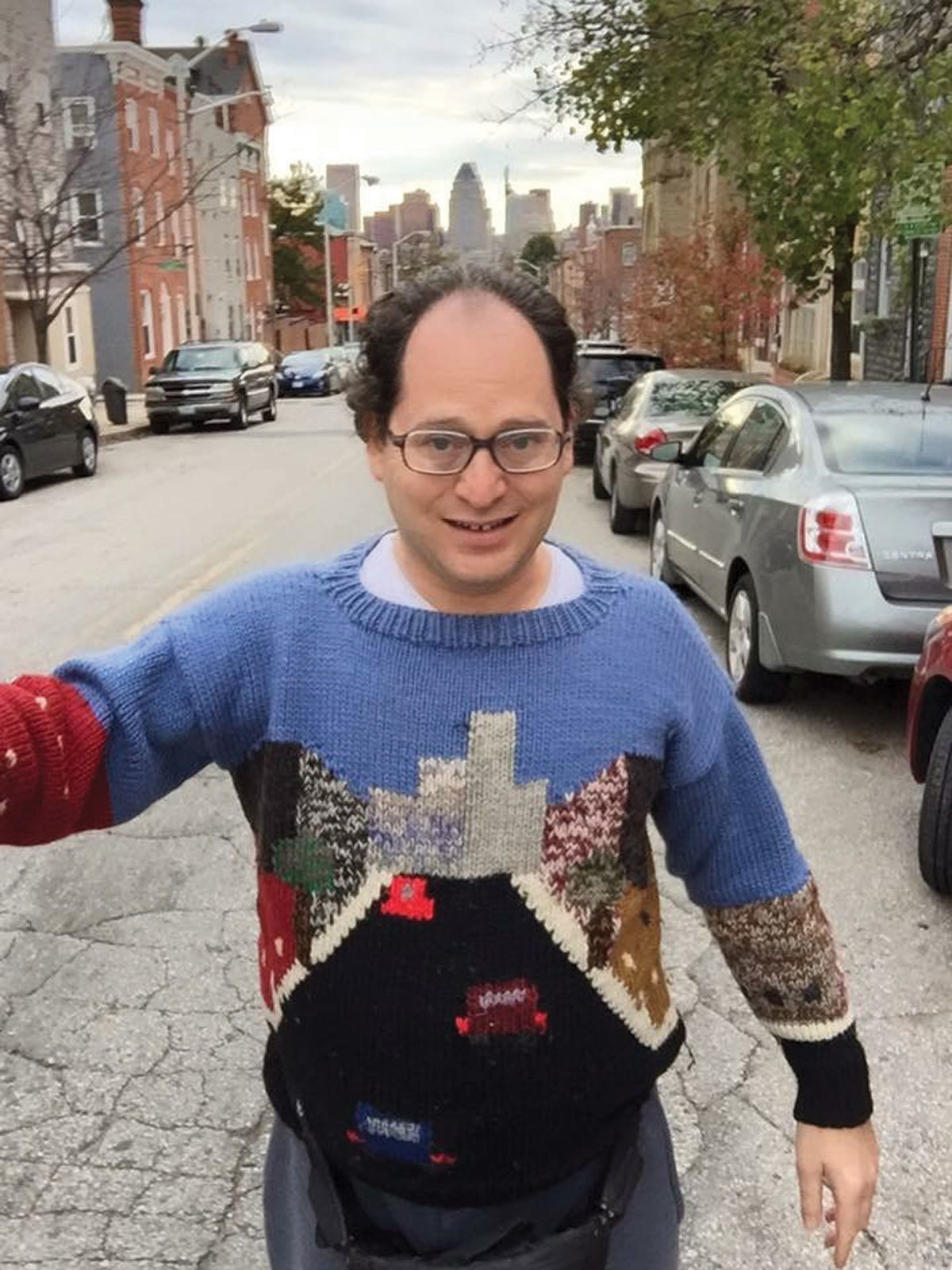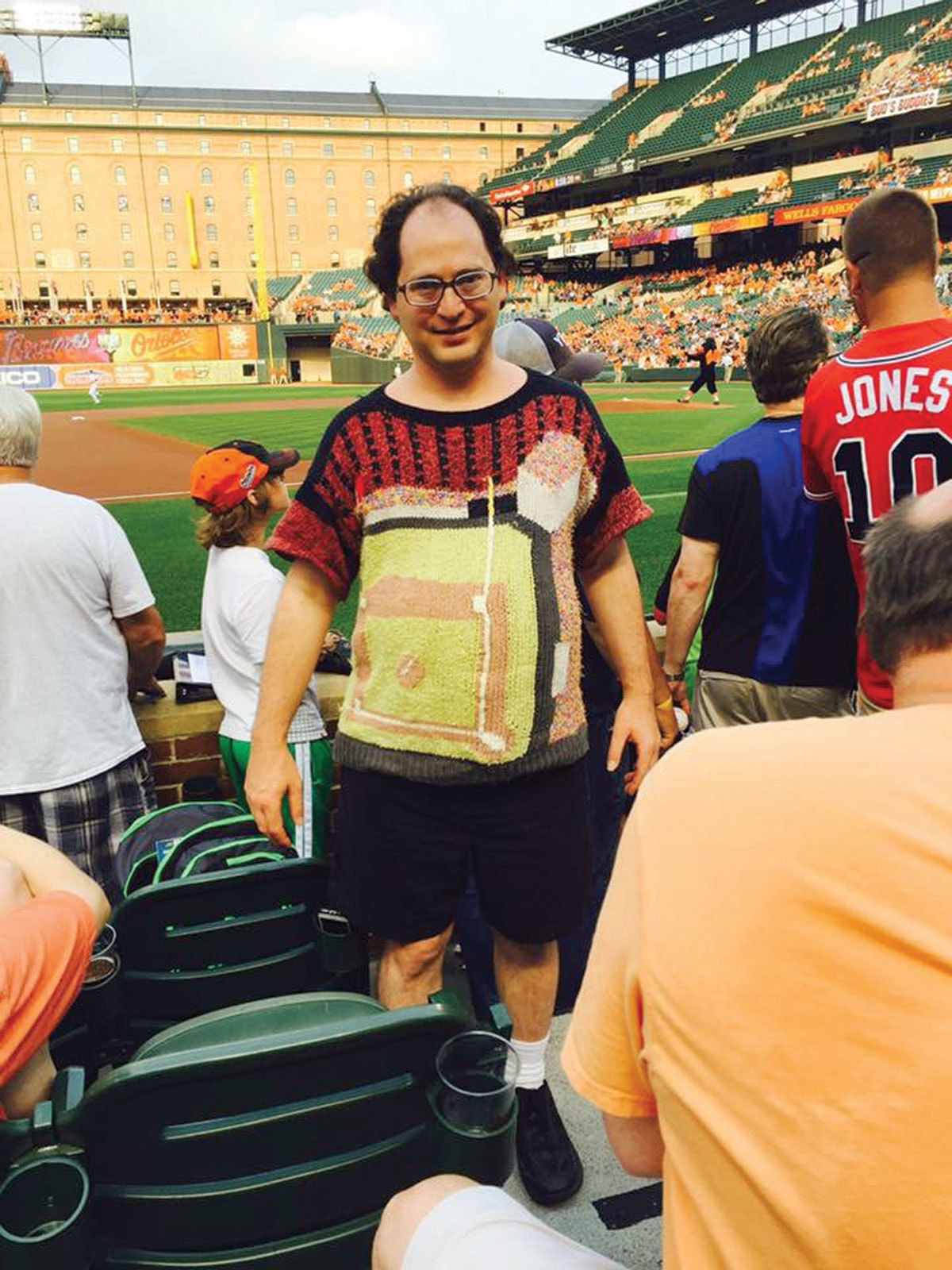 From left: Patapsco State Park, Ellicott City; City skyline, Lombard Street; Oriole Park at Camden Yards, Baltimore.
The 42-year-old Pikesville resident not only makes short- and long-sleeved sweaters of landmarks like Times Square and the Golden Gate Bridge, but he actually travels to those locations and snaps a selfie while wearing the sweater that matches the site. Over the past 18 years, he has made 108 sweaters and visited 100 of his subjects, including Stonehenge in England, Niagara Falls in Canada, and the Western Wall in Israel. This month, he's traveling to Nevada, where he'll debut three brand-new knits—the Las Vegas Strip, the Hoover Dam, and Red Rock Canyon. "Anything that crosses my eye is a potential sweater," he says.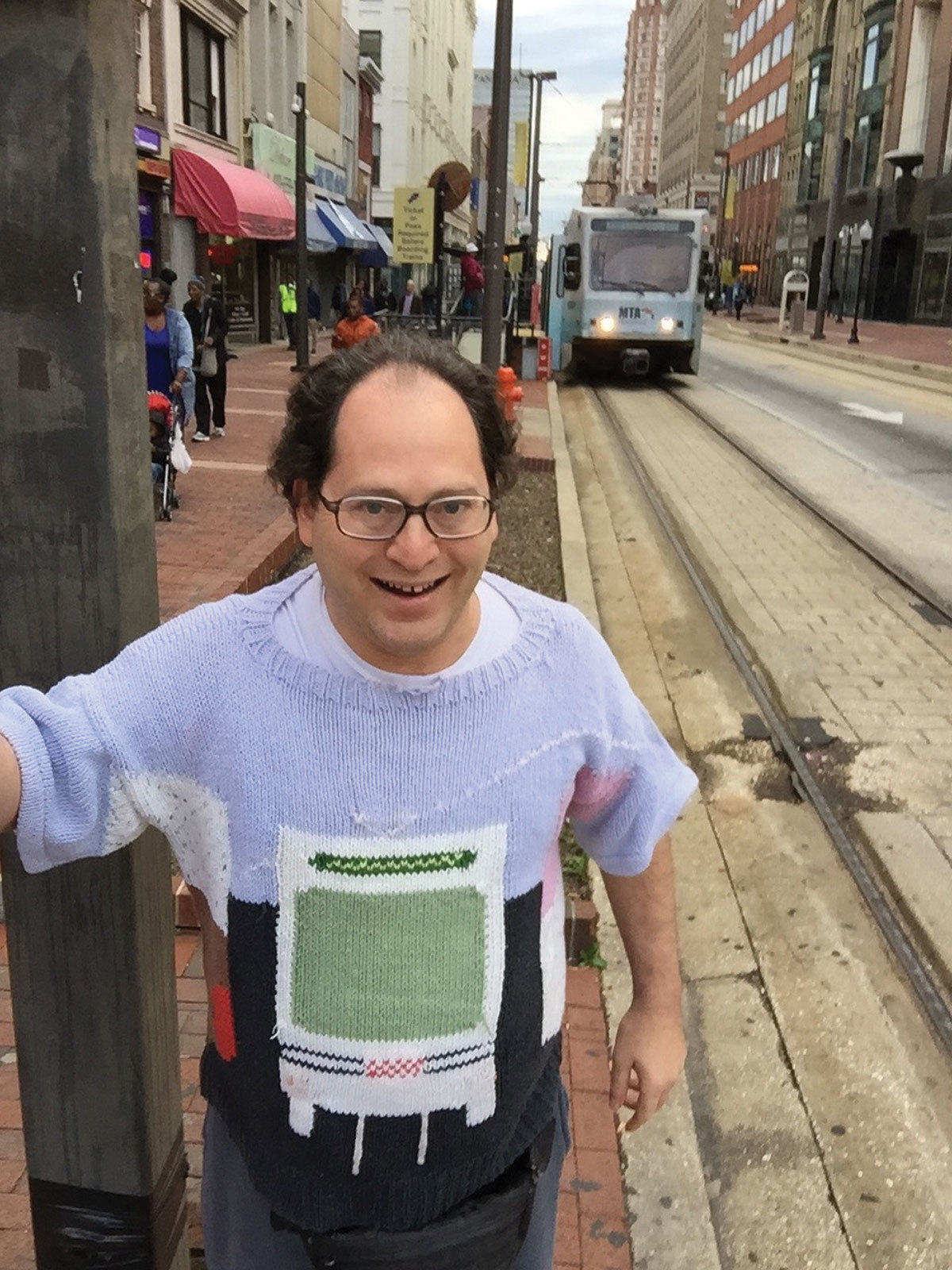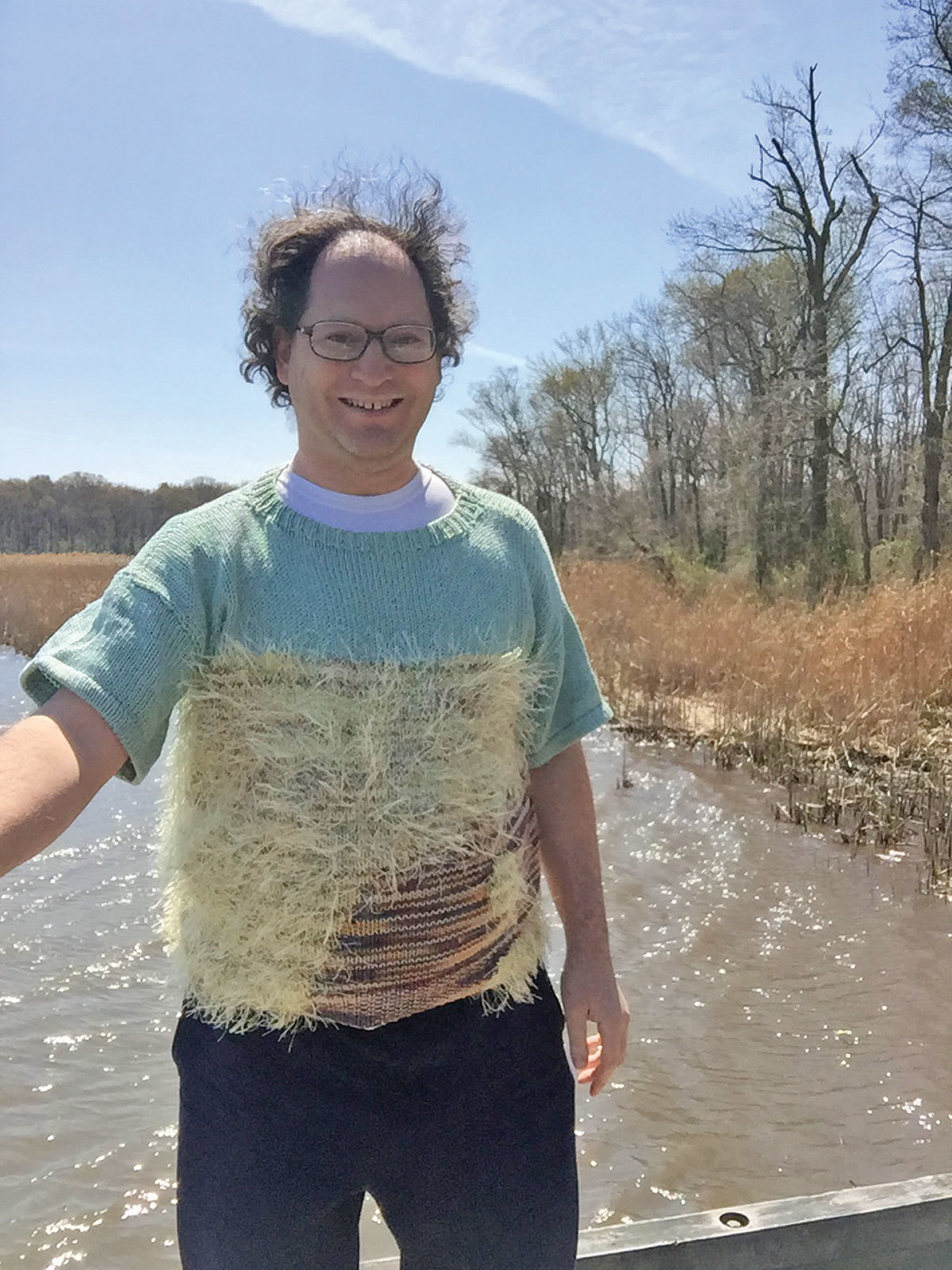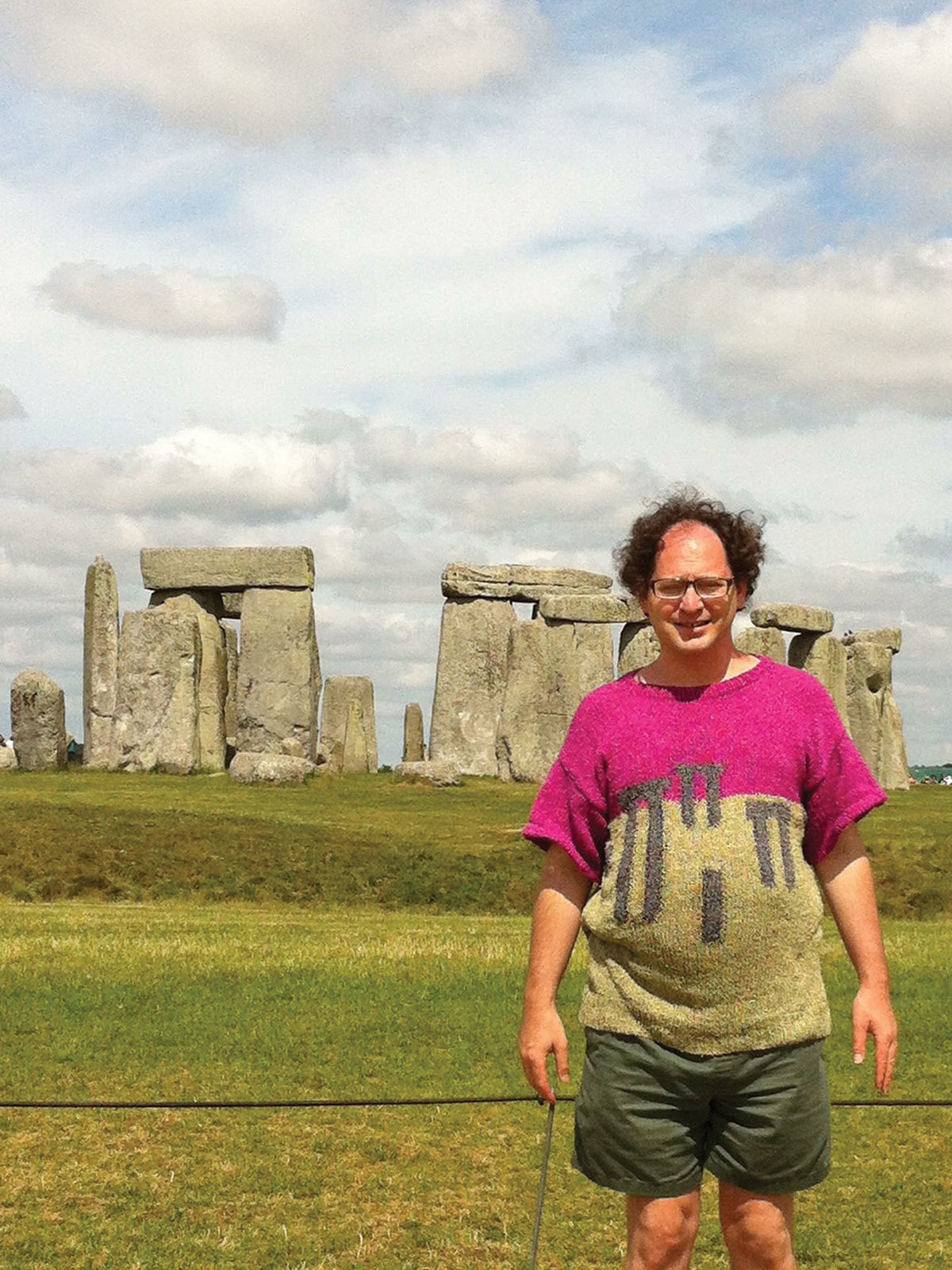 From left: The Light Rail, Howard Street; Marshy Point Nature Center, Middle River; Stonehenge, Salisbury, England.
As a longtime Baltimorean, he's also captured local landmarks right here in his hometown—Camden Yards, the National Aquarium, the Light Rail—and his works have been displayed at the American Visionary Art Museum. Even with nearly 40,000 followers, he's still proud to represent his city, and hopes to cover more of it using pops of color and thick strands of yarn. "The opportunities are endless," he says. "I have so many ideas, I know I won't get them all done in my lifetime."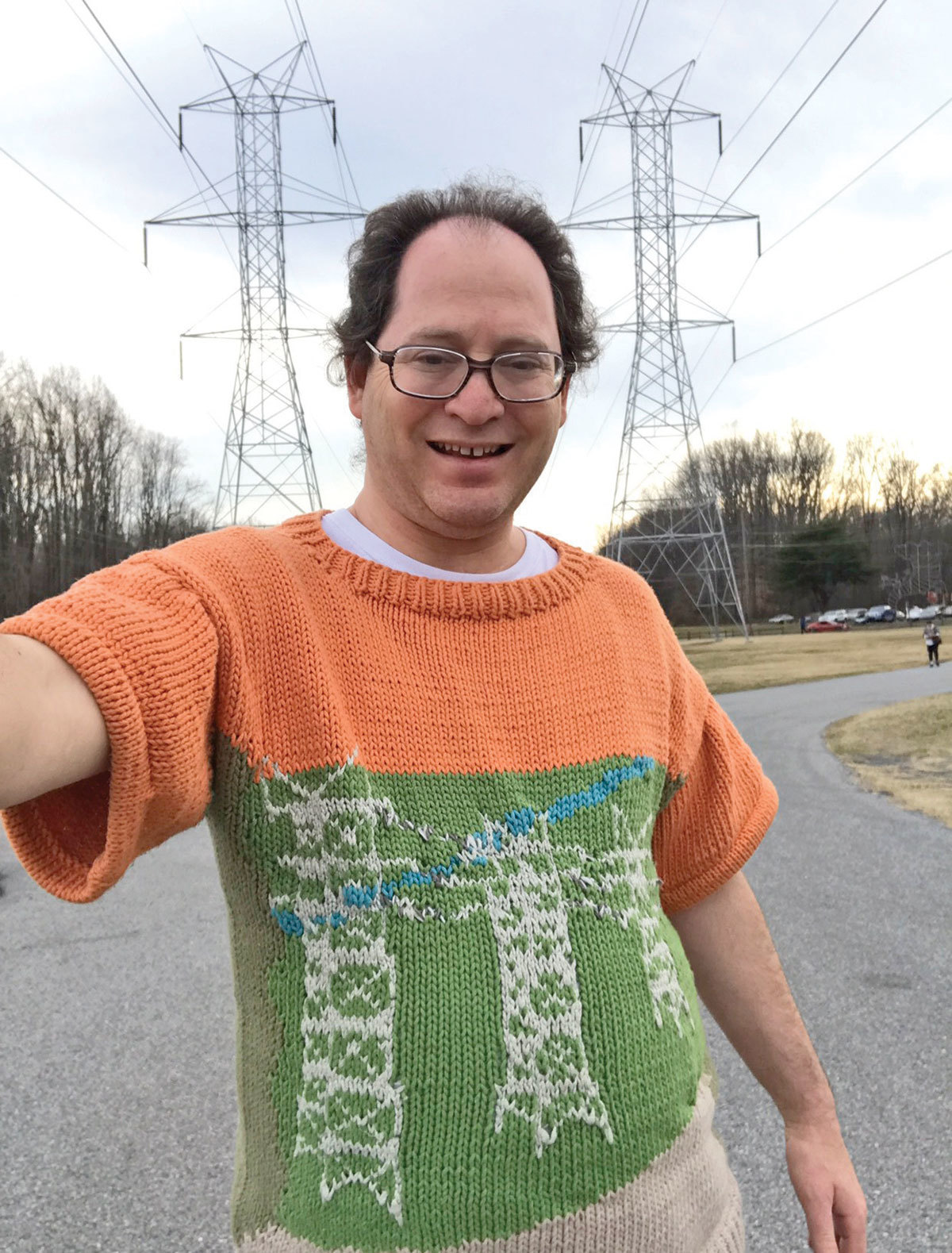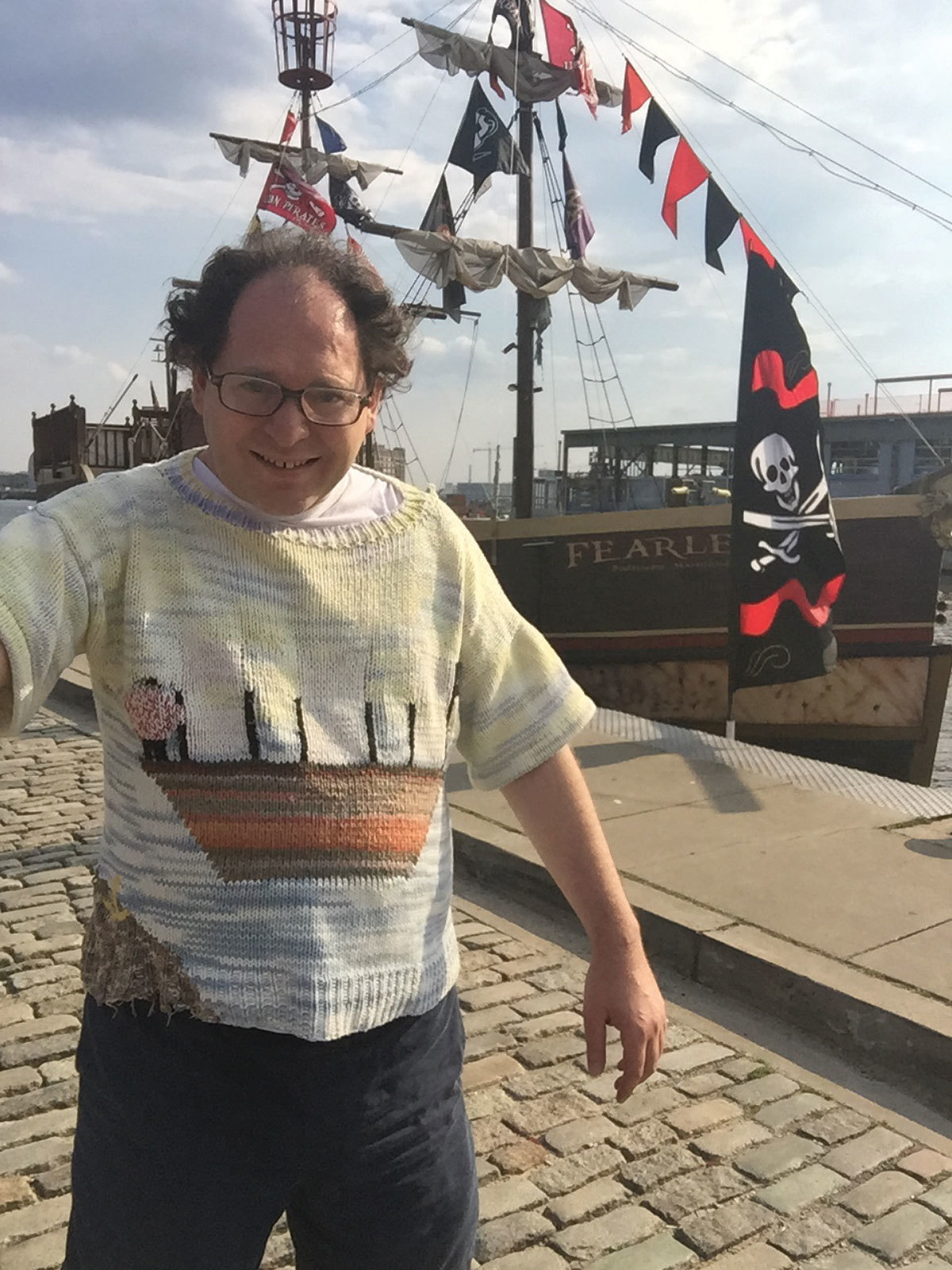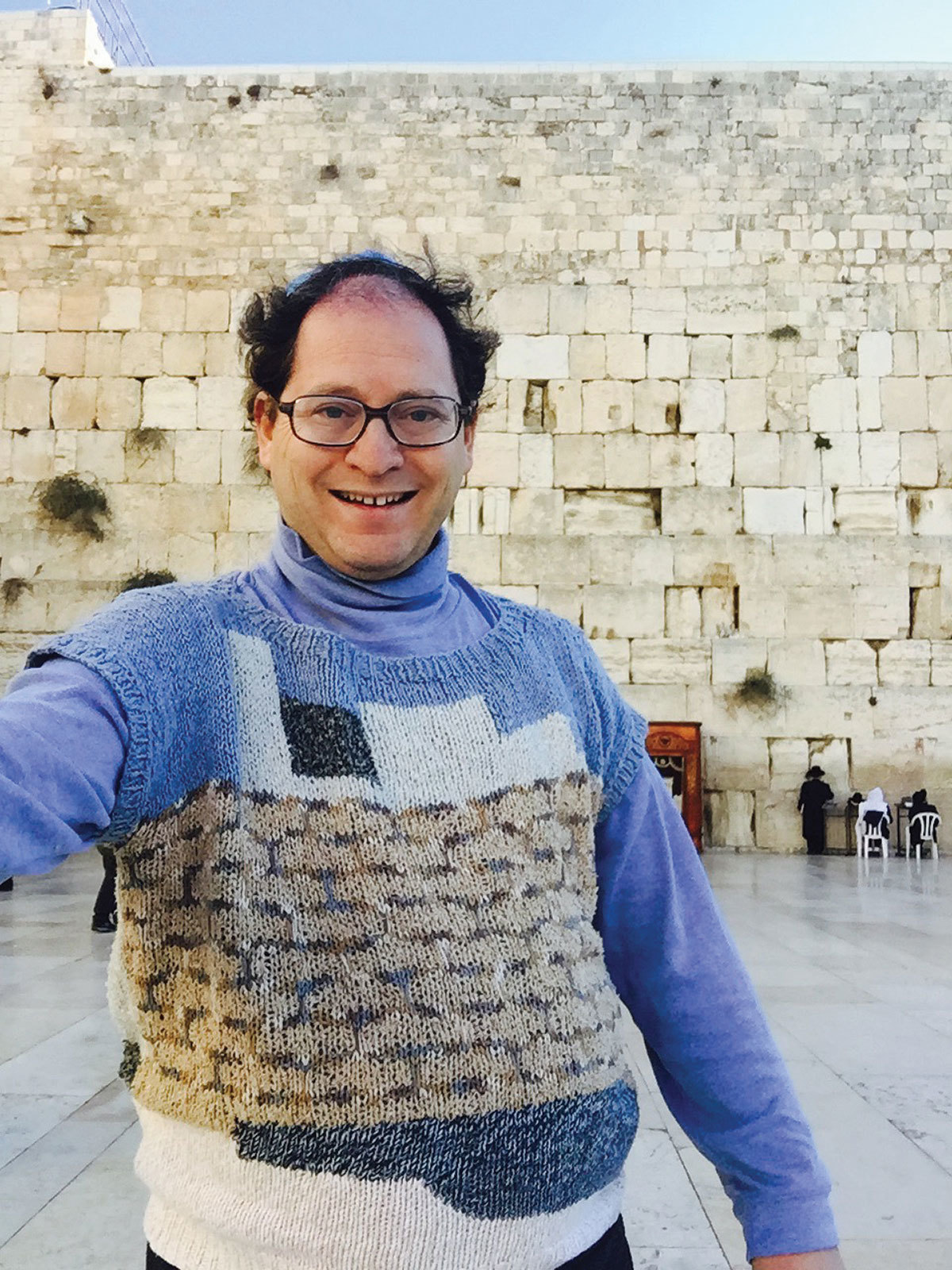 From left: Watkins Regional Park, Upper Marlboro; Urban Pirates, Fells Point; Western Wall, Jerusalem, Israel.