Tidewater Tidings
Over the bridge and through the woods, make the eastern shore your home for the holidays
While December often hits Baltimore with slick sidewalks and the occasional heap of sooty snow, winter settles gently over Maryland's Eastern Shore. Quiet harbors slowly ice in, waves of Canadian geese float in endless Vs over the stubble of empty cornfields. Here, the holidays are spent with family and friends, your wool socks kicked up by the woodstove, and your spoon scraping the dregs from a mug of oyster stew. It's a place where the year's bitter end is celebrated by traditions glowing with the patina of time and a connection to community, to the landscape, and to the Chesapeake Bay.
There's never a better time of year to trade the glare of crowded shopping malls for something more authentic on the other side of the Bay Bridge. Whether it's a crisp, rosy-cheeked foray to pick the perfect Blue Spruce, the electric glow of a crab basket Christmas tree, or a muskrat diving into the New Year, there's something sure to spark every seasonal spirit, humbugs and all.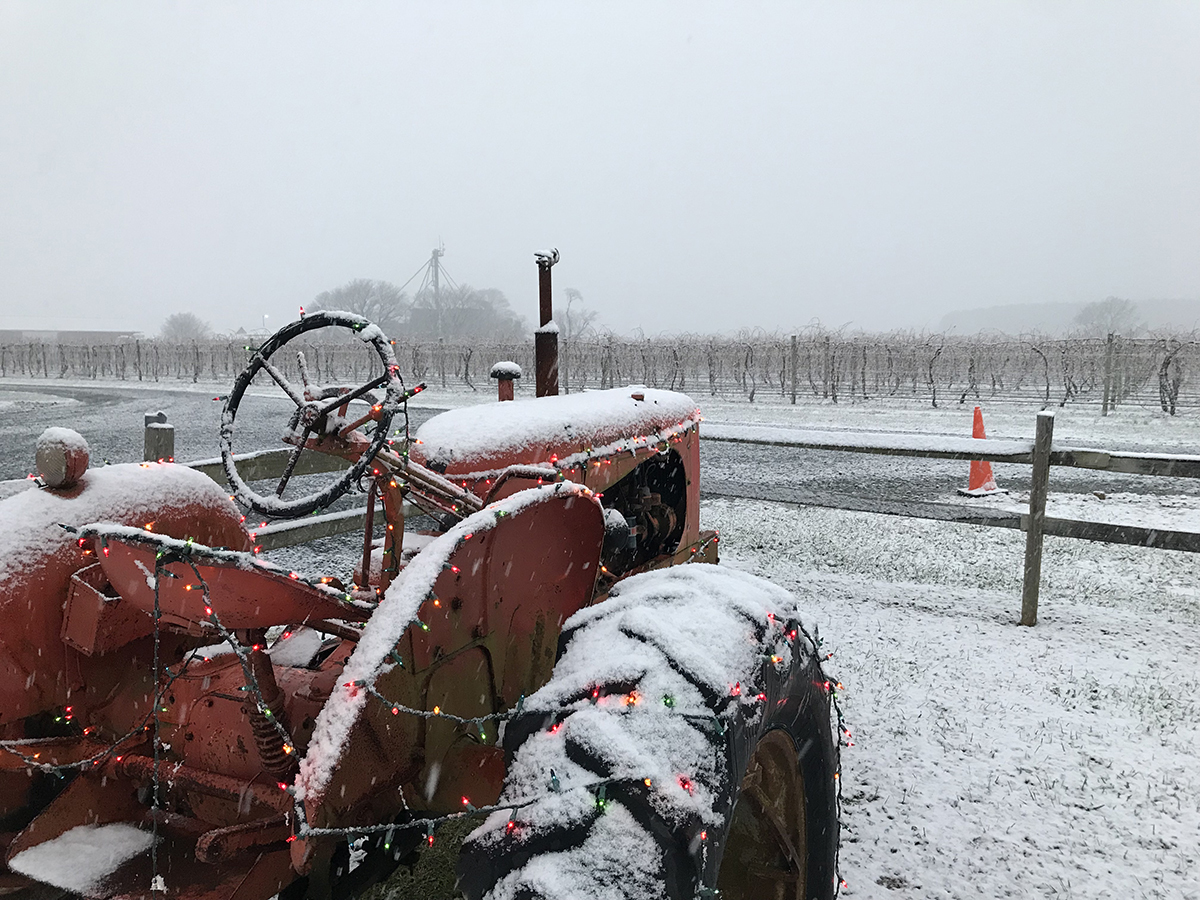 Winter Waterland
In Baltimore, we have our hub caps, but across the Bay, nothing says "Happy holidays!" with a stronger Eastern Shore accent than a Christmas tree made of crab bushel baskets—an iconic piece of Chesapeake culture.
On December 1 at 5 p.m., kick off the seasonal festivities with a sky-high (and frankly spectacular) example that lights up at the beginning of the annual Cambridge Christmas Parade. A Dorchester County tradition for 70 years, it is a truly timeless piece of Chesapeake Americana and small-town nostalgia at its best. Held in the heart of the historic district, it features marching bands playing covers of "Jingle Bell Rock," local kids throwing candy from sparkling floats, and Santa riding on a fire truck.
On December 1, Rock Hall gets in on the action with the lighting of their very own crab basket tree after Santa's arrival via fishing charter boat. Welcomed by eager crowds and accompanied by live music courtesy of the local community marching band (including one hand-shaking, baby-hugging mascot crab), Saint Nick makes his way Pied-Piper-style from the public landing to Main Street, where he'll post up near the tree to take requests from those on his Nice List.
On December 8, Tilghman Island gets in on the action at the Phillips Wharf Environmental Center with the lighting of another unique Eastern Shore Christmas tree—this one made of hundreds of stacked wire crab pots—followed by one of the shore's several illuminated boat parades. Watch from the shoreline as the island's floating fleet of classic Chesapeake workboats, including deadrises, skipjacks, and other iconic vessels, shed their work-day dredges for a splashy array of holiday lights that reflect softly on the bay.
Yuletide Tunes
If you think Christmas carols simply mean sweetly corny songs, funny bonnets, and that one tone-deaf singer never quite hitting his or her notes, you've never experienced the magic of classic holiday jams given the Postmodern Jukebox treatment.
On December 1, check out Motown & More, A Holiday Celebration at Easton's venerable Avalon Theatre, where a six-piece ensemble of musicians and vocalists with serious chops redefine the meaning of Christmas slay with smooth covers of old favorites such as "Santa Baby" and "Silent Night." The vintage hits keep coming on December 7 when the Avalon also hosts the Glenn Miller Orchestra Holiday Show. This iconic 18-member troupe is a time-machine to the era of Bing Crosby crooners and Big Band swing-dance classics, with plenty of throwback holiday favorites mixed in.
For a concert that covers more than just Christmas, check out Chester River Chorale's December 1 concert up the road in Chestertown for arrangements of Chanukah and Christmas songs in a celebration of both the secular and the sacred.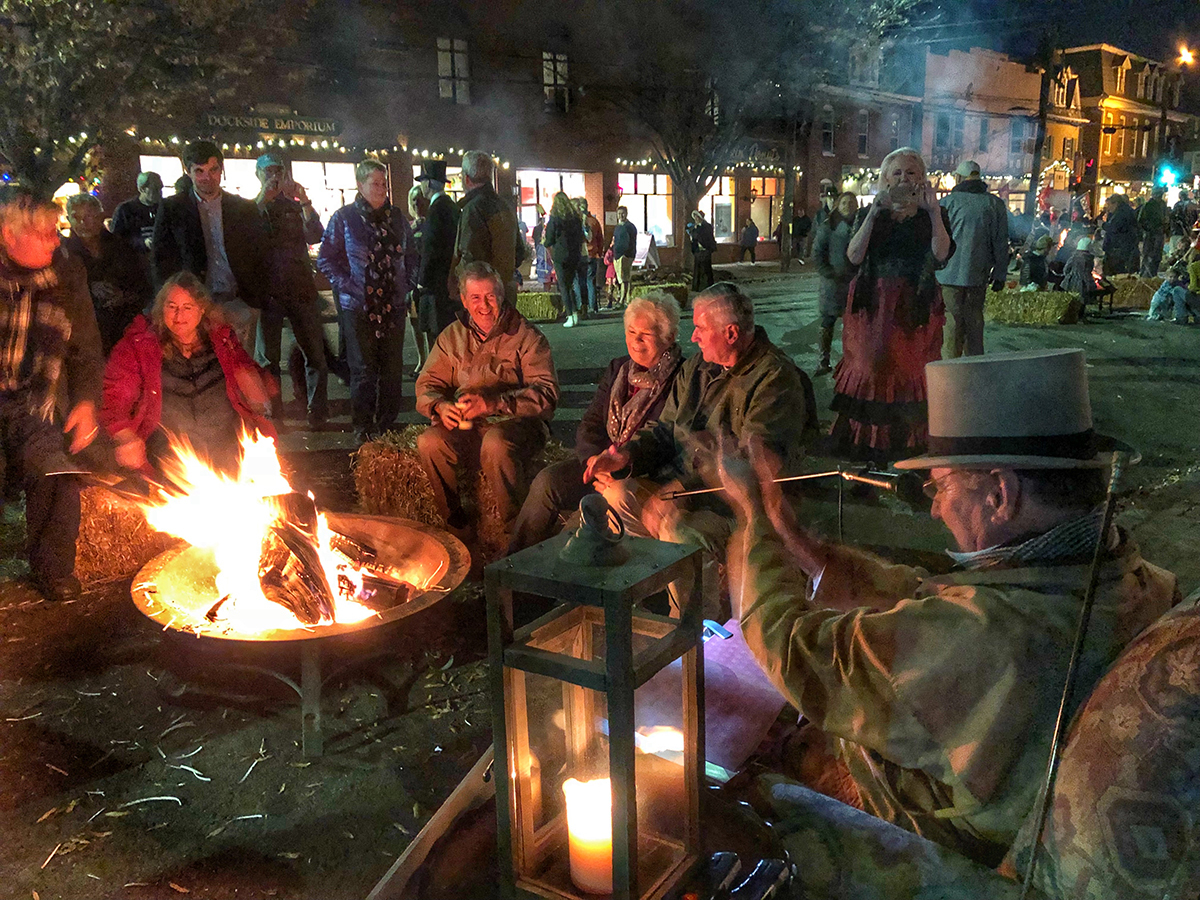 Party Like Charles
If you do enjoy classic Christmas carols, be sure to visit Chestertown from December 7-9, when the Kent County town embraces its inner Fezziwig during the second annual Dickens of a Christmas Festival.
From top hats to plum pudding, fire dancers to Dickens-inspired street theater, Chestertown goes full Victorian all weekend long. Partake in a "Run Like the Dickens" 5K, participate in family-friendly gingerbread house workshops, tour historic houses, take afternoon teas, and attend a costumed 19th-century ball sure to be packed with bustles and waistcoats. On Saturday evening, High Street transforms into an open-air jubilee featuring live entertainment, microbrews, and convivial, communal fire pits—a perfect way to start the evening before heading to a performance of (what else?) Tiny Tim's A Christmas Carol at the Garfield Center for the Arts.
Farther south, Berlin also celebrates the holidays with an entire month of Victorian Christmas with a decorated downtown, old-fashioned carriage rides, live music, and late-night shopping.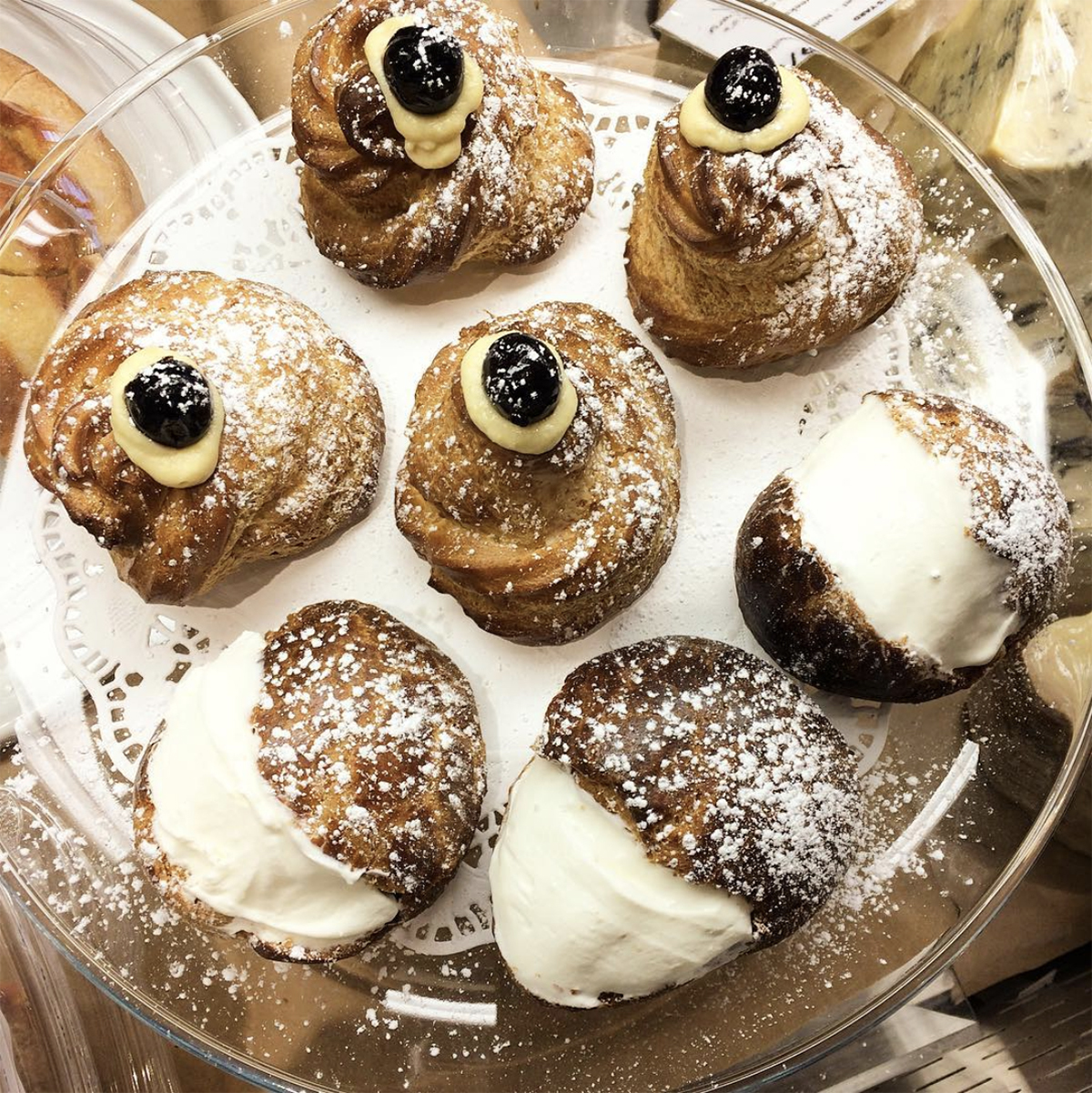 Shop 'Til You Drop
The Eastern Shore has plenty of festive alternatives to perfunctory online shopping—no coupon codes necessary. Pick up something special IRL (that's "in real life," to the non-millennials) at these hometown holiday shopping events infused with local spirit.
On December 2, head to Kennedyville in Kent County for the Rivers to Canal Wineries Holiday Sip & Shop. Hosted by Crow Vineyards from Kent County, as well as Broken Spoke Vineyards and Chateau Bu-De from Cecil County, the vino-fueled fete is a great place to both taste new local wines and pick up a few bottles of your favorites for top-notch stocking stuffers.
If your vibe is more Etsy than Amazon, make way to Talbot County on December 7-9 to check out St. Michaels' Marketplace and Sweet Shoppe, hosted by the town's year-round Christmas store, for an old-school holiday bazaar. Browse original paintings, handmade jewelry and toys, one-of-a-kind decorations, and homemade jams and pies, all made by local artisans. Some of the proceeds go to a good cause, so don't be afraid commit to the Season of Giving by grabbing a few extra collectors' ornaments.
For more shopping, some favorite local gift stores include Twigs & Teacups in Chestertown, Piazza Italian Market in Easton, Bay Country Antiques in Cambridge, and Gilbert's Provisions in Berlin.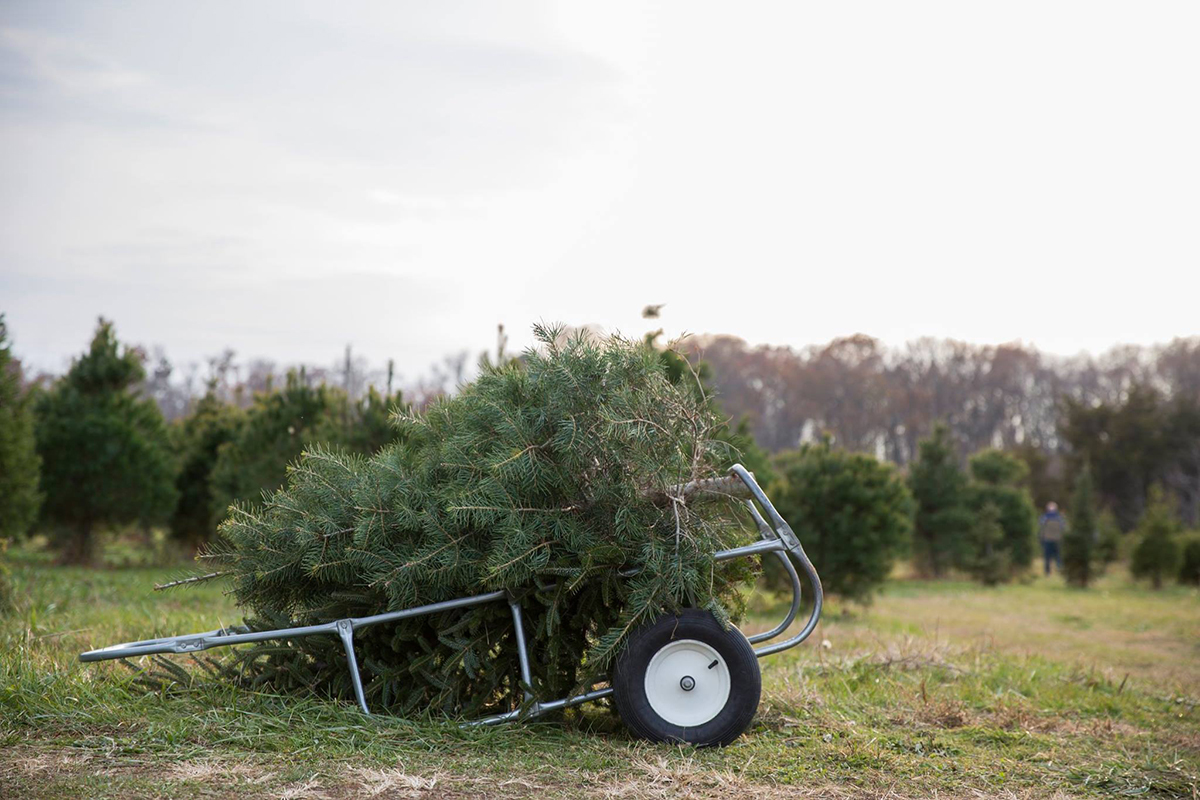 Deck The Halls
Let's be honest: nobody wants a sad, dried-out Charlie Brown Christmas tree or a plastic wreath. Channel your inner Clark Griswold on a search for the freshest you-cut-it tree or sweetly scented garlands at some of the shore's best farms and outdoor festivities.
Throughout December, Blue Heron Tree Farm in Centreville provides all the necessary equipment—from saws to wagons—for wandering through grassy rows of conifers on this 12-acre property in Queen Anne's County. Pick up fresh greens or a tree stand while warming up with a hot cocoa in the onsite barn before heading back to Baltimore.
For folks tracking farther south, Cawley Family Farm in Denton has plenty of gorgeous spruces, pines, and firs to choose from, including lots of freshly harvested, pre-cut specimens in their barn. This Caroline County farm also offers custom wreaths made to order onsite, so call in advance to pick your perfect trimmings—just don't forget the oyster shells!
Looking for a more natural approach to holiday greenery? Check out the Holiday Wreath Sale & Open House at Adkins Arboretum on December 1, where handmade decorations crafted from the Arboretum's forests and gardens are available only once a year. Don't miss the event's pop-up art and pottery shop by local artists Irene and Paul Aspell, followed by a walk through the Arboretum's winter landscapes to the Wildlife Tree, an evergreen decked with birdseed pinecones to sustain local feathered friends through the long winter.
Island of Misfit Toys
Sometimes you need a break from all the holiday pomp and circumstance. There's only so many fruitcakes you can reasonably eat, after all. Break away from the ordinary with a few refreshingly unconventional approaches to the Most Wonderful Time of the Year.
On the evening of December 7, visit Layton's Chance Vineyard and Winery in Vienna for Ugly Christmas Sweater Karaoke. Undoubtedly, the worse the sweater and the singing, the better the evening, so order a couple glasses of wine and commit to some seriously terrible renditions of "Baby It's Cold Outside," all in good (bad) fun.
Meanwhile, on December 14, you can mount up in Salisbury for the Bike Party: Holiday Lights Tour. This monthly cycle social will take a unique two-hour route to check out the Wicomico County town's best light displays. Riders are encouraged to make their own spectacle by festooning themselves and their wheels in lights, garlands, bows, wrapping paper, ugly sweaters, menorahs, dreidels, and Seinfeld Festivus Poles, undoubtedly leaving a sea of amused onlookers in their wake.
Diving Into 2019
The lower Eastern Shore has long been defined by its abundant marshes, and in celebration, the lowly swamp-loving muskrat has been elevated to darling status in Dorchester and Somerset counties. No surprise, then, that the muskrat makes an appearance during the holiday season—and this time, not on a dinner plate.
On the last night of the month, head down to Princess Anne for perhaps the most tongue-in-cheek New Year's Eve send-off on the entire Eastern Shore: The Midnight Muskrat Dive, kicking off at 9 p.m. In this wonderfully weird free event, a muskrat dressed for the occasion in a top hat and cape is hoisted to the top of a zip line for the stroke of midnight while the townspeople celebrate the end of 2018 with music, oysters, and Smith Island cake. Then, with great fanfare, "Marshall Muskrat" flies like a rat out of hell over their heads and down the street. Suddenly, it's 2019—in the most eccentric, Eastern Shore way ever.
See also: Rock Hall's Rockfish Drop, Easton's Crab Drop, Cambridge's Boat Drop, as well as a classic Ball Drop in both Berlin and Salisbury.