Special Section
Baby on Board
Support for navigating a growing family in Baltimore.
By Rebecca Kirkman — June 2022
During Rachel Wagner's first pregnancy, the Federal Hill resident and elementary school teacher was lacking a network of new moms in the area to lean on.
"I didn't have a group of pregnant friends to ask questions, so I was just Googling things," she recalls. "I had all of these questions—about delivery, what it will be like to have a human come out of me."
Three months after her daughter was born, while on an extended leave from teaching, Wagner saw an ad for a free fitness class for moms at the park down the street. Offered by Fit4Mom Baltimore City, a local franchise of a nationwide prenatal and postnatal fitness program, the eight-week course introduced Wagner to physical and mental wellness for new moms—and to the community she had been missing.
"I met my first mom friend who had kids the same age," she recalls. "Going through that with a group of women was very powerful, and they are still some of my best friends to this day."
The experience was so powerful, in fact, that in the eight years since, Wagner has become an advocate of the importance of finding a network of women as support throughout every stage of motherhood.
"Once you've gone through it, you just become willing to help everyone," says Wagner, who purchased the Fit4Mom Baltimore City franchise in 2015. One of five franchises in Maryland, Fit4Mom Baltimore City offers six programs, from the prenatal-focused Fit4Baby to Stroller Strides, designed for moms with their kids in tow. "It's comforting to hear from someone who has already been through it. And us moms are very much trying not to keep any surprises from the pregnant mommas."
The Baltimore area is home to a wealth of resources for growing families, from top healthcare providers to support for parent and baby before, during, and after birth.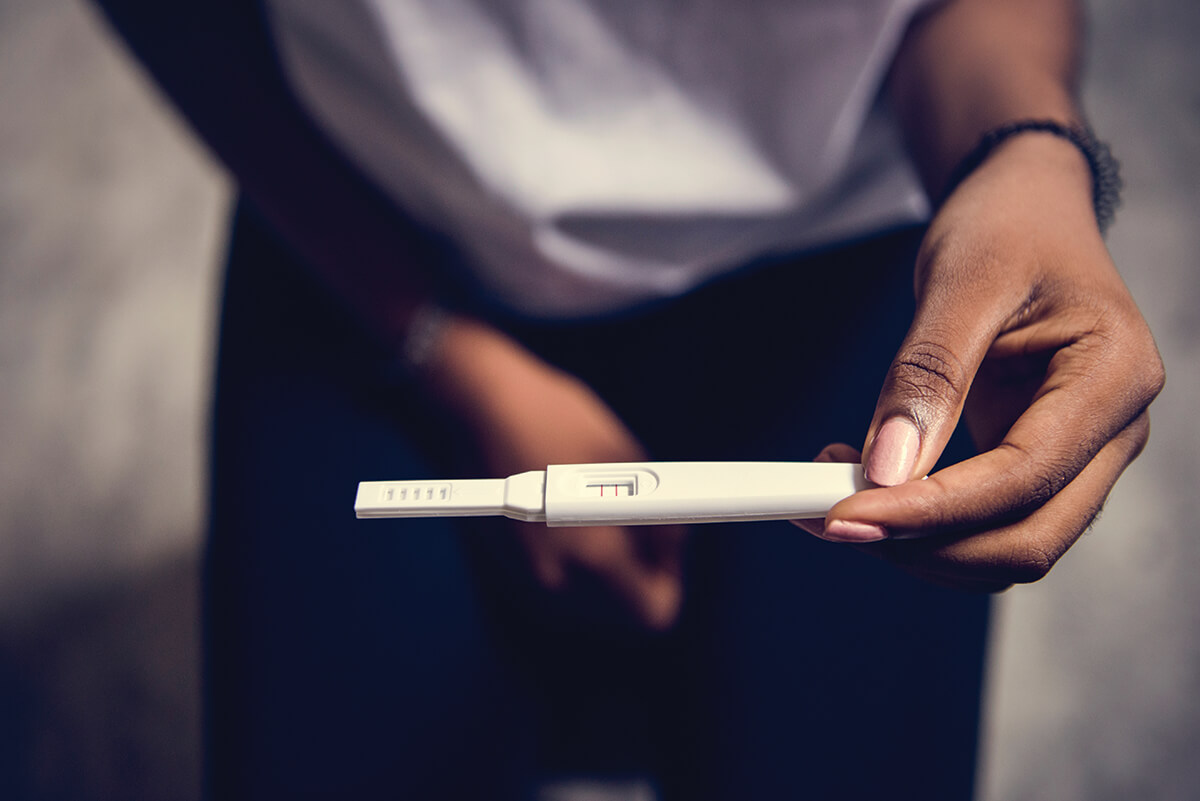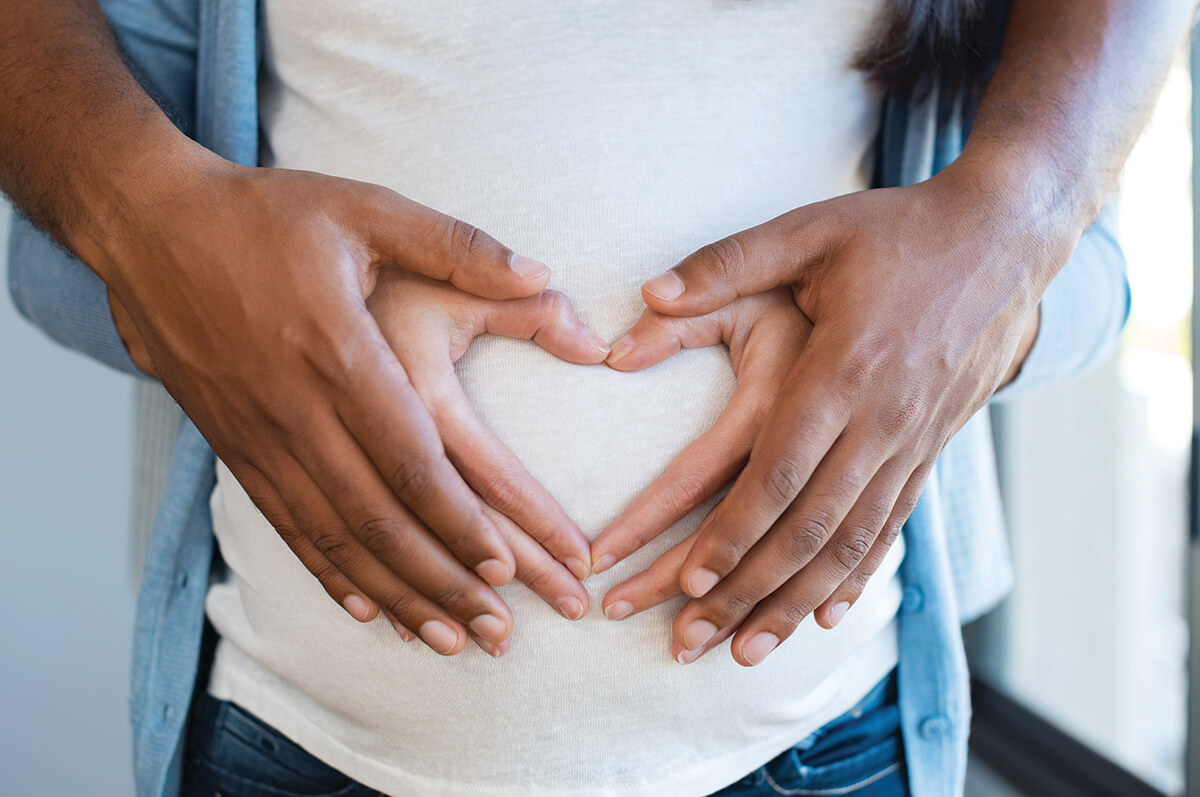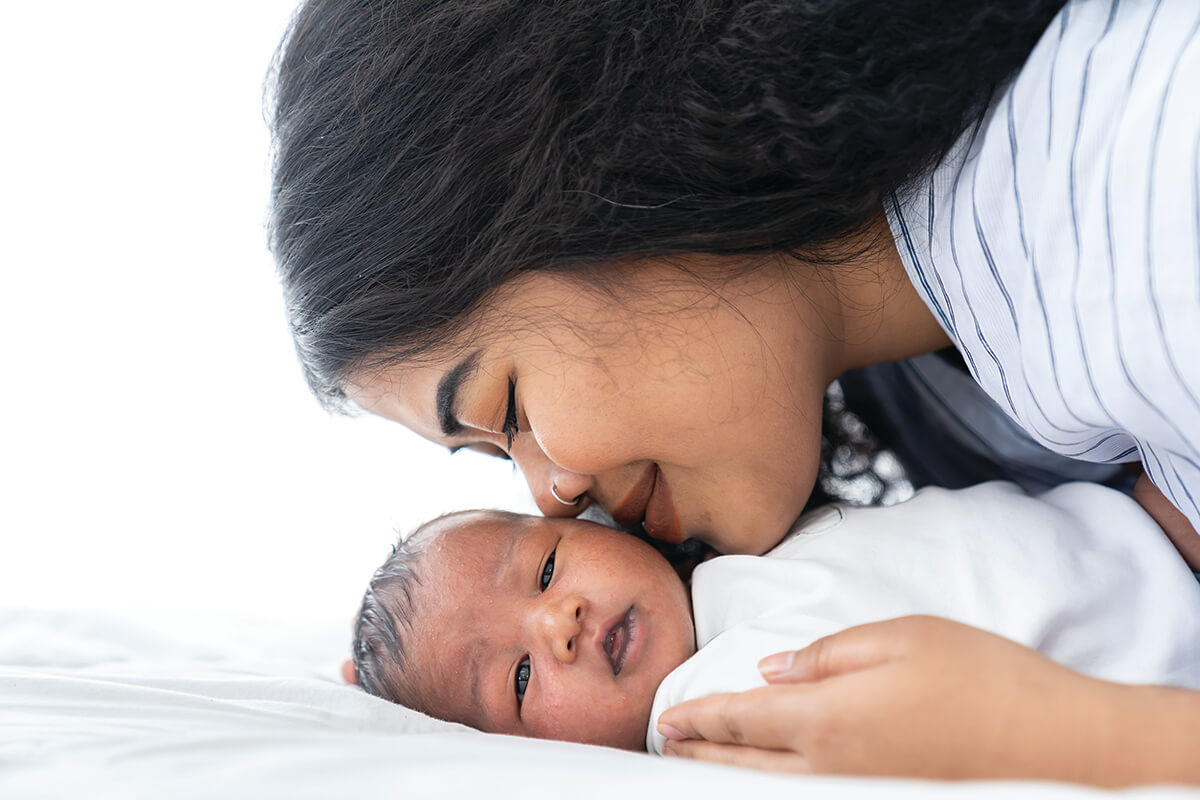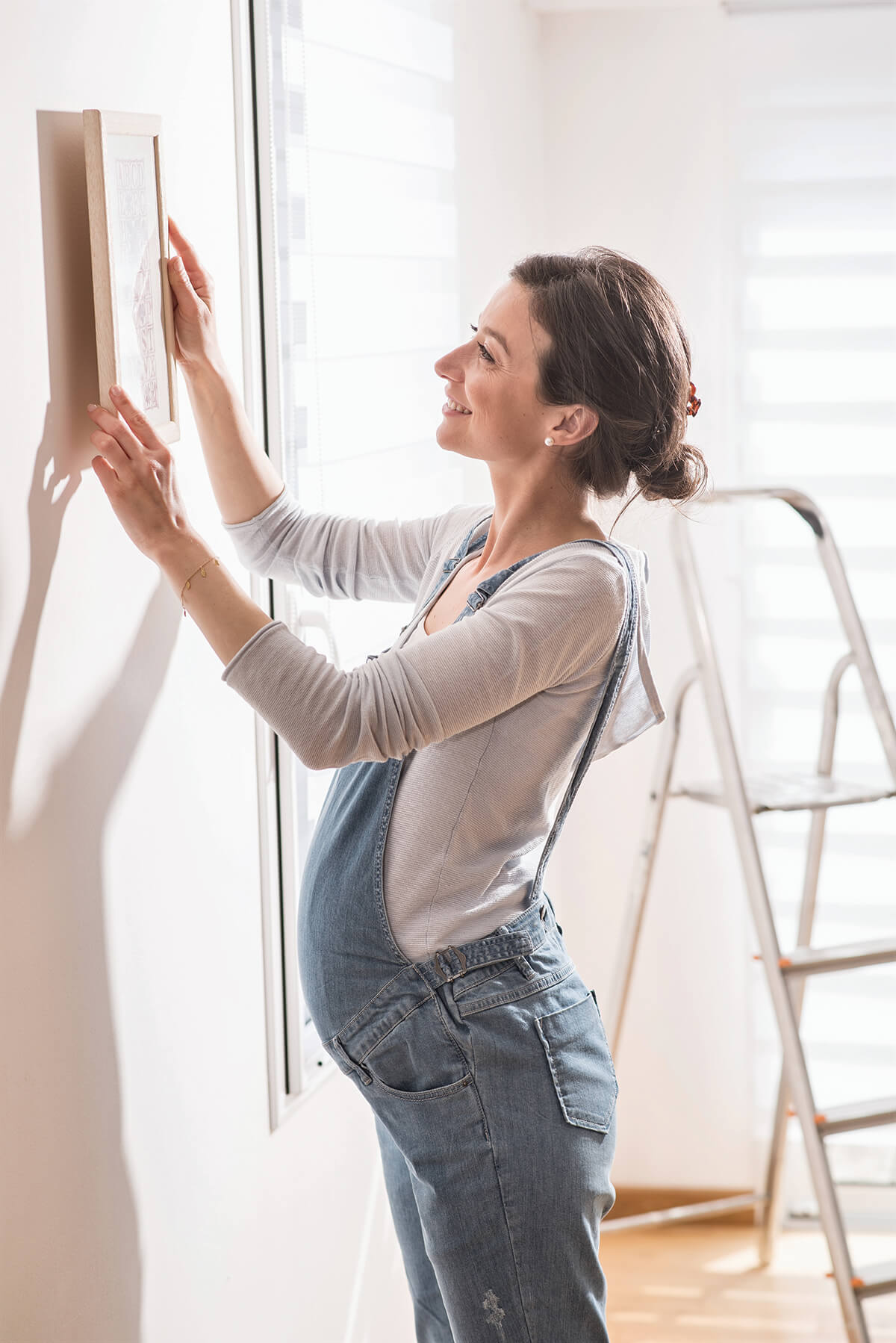 WHAT TO EXPECT: BY TRIMESTER
You're pregnant. Congratulations! Now what?
Schedule your first doctor's appointment for week seven or eight of pregnancy, says Dr. Shillena Peters, an obstetrician at the Baltimore Washington Medical Center and a Baltimore Top Doctor. You can start taking prenatal supplements right away, ideally one with iron included, and should stop smoking or drinking alcohol.
"Find a doctor you trust and feel comfortable with," she says. "This is your pregnancy, you should feel like you enjoy the doctor and get something out of each visit."
Expecting families should think about the care and delivery experience they envision to decide on the healthcare team they prefer to work with for the delivery (see our sidebar on providers for more info).
At the first appointment, the provider will conduct a sonogram to establish the pregnancy and estimate the anticipated due date. "You get to hear the heartbeat, and it gives them that reassurance that, 'Yes, I am pregnant,'" Peters says. Additionally, the provider will typically order a blood test, confirm up-to-date vaccinations, and recommend genetic testing to identify any abnormalities.
Peters uses the first appointment to give women an overview of what to expect during the pregnancy, from the frequency of doctors' visits—every four weeks until about week 26, then every two weeks, and then weekly from week 36 until delivery—to changes in diet.
She recommends writing down any questions you have in between appointments and bringing them with you. That way, Peters says, "when you come to the visit, we can have a discussion about
what is concerning you and you feel like you're being heard."
In the first trimester, from weeks one through 12, fatigue and nausea is very normal, Peters says, but tends to resolve itself by weeks 16 to 18. "Hard candy, ginger ale, nausea bands—these are all strategies to help cope with the symptoms until they improve," Peters says.
Traditionally, finding out the baby's sex is part of the anatomy sonogram at 18-20 weeks, but some providers, including those through Kaiser Permanente, offer genetic testing at 11-12 weeks that includes finding out the sex of the baby. "Patients love that they are able to find out earlier," Peters says.
The first trimester is also when parents should begin researching and selecting a pediatrician, Peters adds, since they will need to bring the newborn to its first appointment just days after birth.
The anatomy sonogram is a big milestone in the second trimester, which takes place from weeks 13-26, Peters says. "They get to see the baby in full form with a detailed sonogram and have confirmation of the sex, but also can see the heart, brain, and all the different structures," she says.

As the baby grows, moms should adjust their caloric intake, too, consuming an additional 300-450 calories daily in the second and third trimesters.
By the third trimester, from weeks 27-40, providers finalize plans for the delivery, including options for pain management or bringing in outside support like a doula, who provides physical relief, emotional support, and mental preparation for the birth journey.
Planning for the birth should be a collaborative process, Peters says, and she encourages patients to have a plan but stay flexible, especially when it comes to decisions like whether to get an epidural, a pain management procedure where a local anesthetic is injected into the space around the spinal nerves in the lower back.
"I tell patients to go in with an open mind—you've never been pregnant before or delivered before," Peters says of pain management. "The anesthesiologists are there, you can ask questions, and they will go over risks and benefits of the epidural, and the decision is up to [the patient] to decide if they want to or not. We support them in terms of whatever they decide."
Most importantly, Peters emphasizes women should see their doctors as part of their team, and not hesitate to reach out to them with questions or concerns. "We want our patients to trust us because the goal is to have a healthy mom, healthy baby, and safe pregnancy."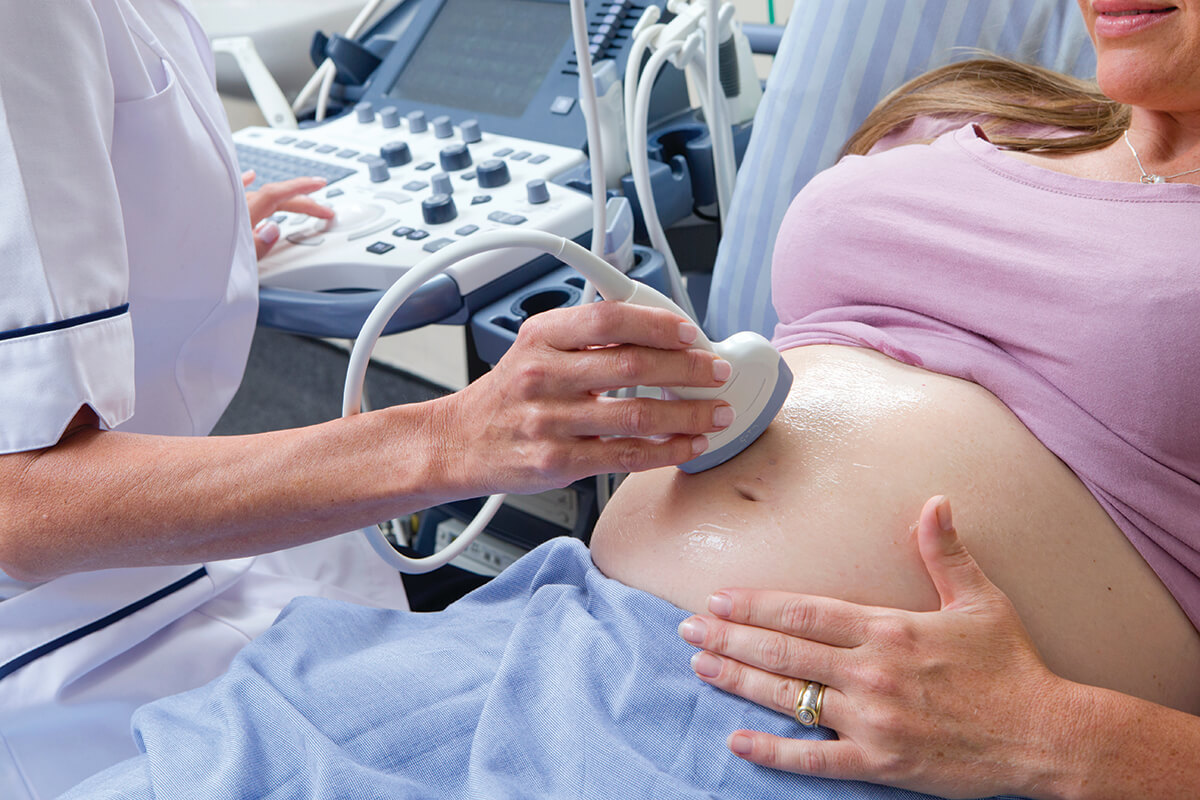 GEARING UP FOR BABY
Where should new parents begin preparing for their baby's arrival in a $30 billion baby products industry, where new innovations and brands target growing families each year?
"At a boutique like Wee Chic, everyone is an expert," says owner Bridget Quinn Stickline, who opened the Green Spring Station store 14 years ago. "Not only are they parents themselves, but they are immersed in the product category. They can help to distill options for your needs and dispel myths for first-time parents."
The diaper pail? "Nobody uses it," she says of the trash cans designed to lock in diaper odors. It's one of many products moms are told they need, but often find they don't use. Another culprit: the wipe warmer. "We never see a second-time mom buying any of them."
While parents may opt to register for bigger purchases like the car seat or consumables like diapers and wipes at chain stores, it's worth it to go to a local boutique for clothing, Stickline says, which stocks higher-quality products and has expert staff to help guide new parents.
"Cottons are not made the same," she says. "You're going to be washing it very frequently, and the more you wash it, the more it breaks down." Look for comfortable fabrics that hold up well, especially for the everyday basics.
"Often, we think about it backwards and spend on fun going-out outfits and scrimp on the onesie, but the onesie is going to be washed six times in a week," she points out. "If the fabric isn't high quality, it's going to get pilly, uncomfortable, and scratchy on your baby's skin."
While higher-quality fabrics are more expensive, they have a longer lifespan, too, allowing parents to consign or save the pieces to use again for a second baby.
One of the most frequent questions Stickline gets from shoppers is about sizing. "There's a lot of mental math involved," she says with a laugh, pointing out that parents should account for seasons and climate as well as the baby's growth when purchasing clothing. That's where an experienced sales associate comes in handy.
Parents should expect to get primarily 3-6 month and 6-9 month sizes as gifts, but should stock up on a few newborn (up to 8 pounds) and 0-3 month footies and onesies so they are prepared to come home from the hospital and for the first few weeks.
"They don't warn you before they grow," Stickline says. "You go to put that onesie on and it's like, wait a minute, what happened? It's nice to have the footie pajamas ready to hop into for the next size range."
Apparel brands have innovated new closures in recent years, Stickline says, like magnetic closures and two-way zippers that open at the neck and the foot. "It makes dressing and undressing much easier when you have lots of other things you need to manage."
While online registries and retailers like Amazon offer convenience, shopping in person ensures you'll get what you expect. "When you do this kind of shopping, having an expert in front of you is really valuable," she says, cautioning against showrooming, where consumers look at products in a brick-and-mortar but then purchase them from large online retailers. "Spend the extra money, then if something goes wrong you can go back and they can help you."
Over 14 years, Strickline and her staff support their customers as their families grow. "We meet people pregnant, then they come back with their baby and toddler," she says. "We get to know them
like family."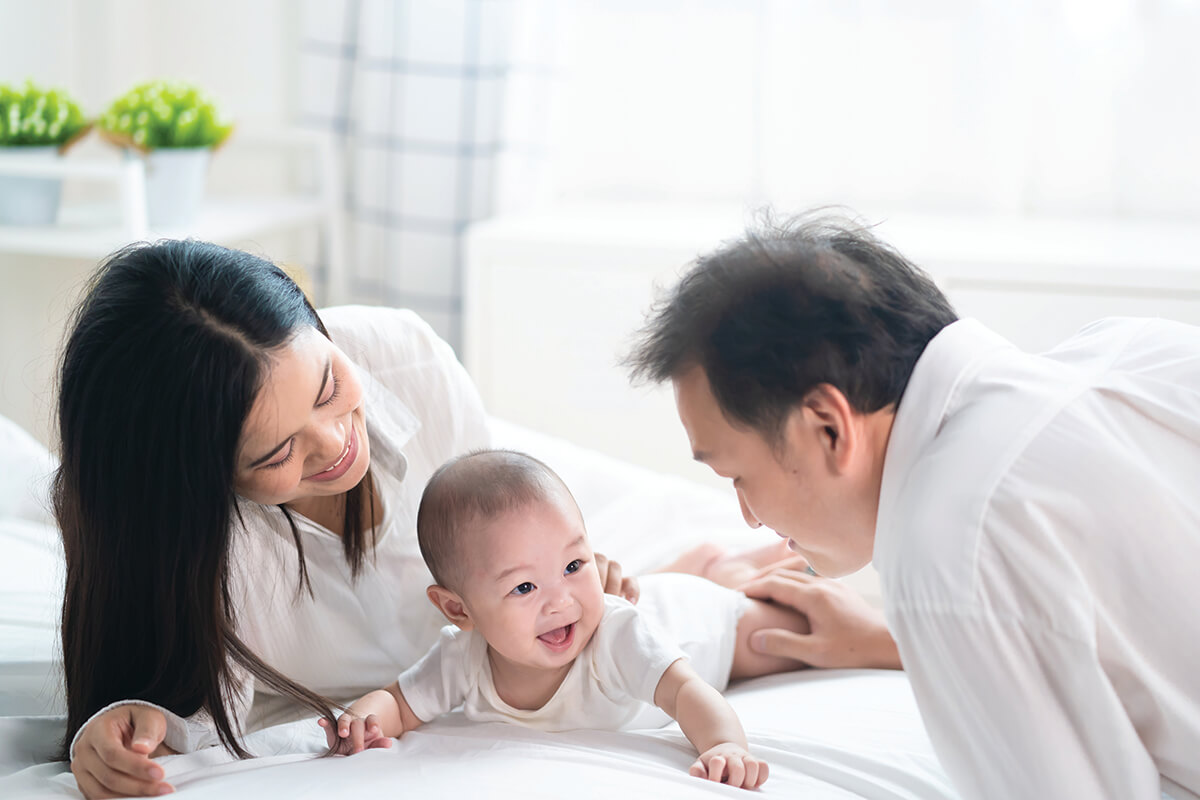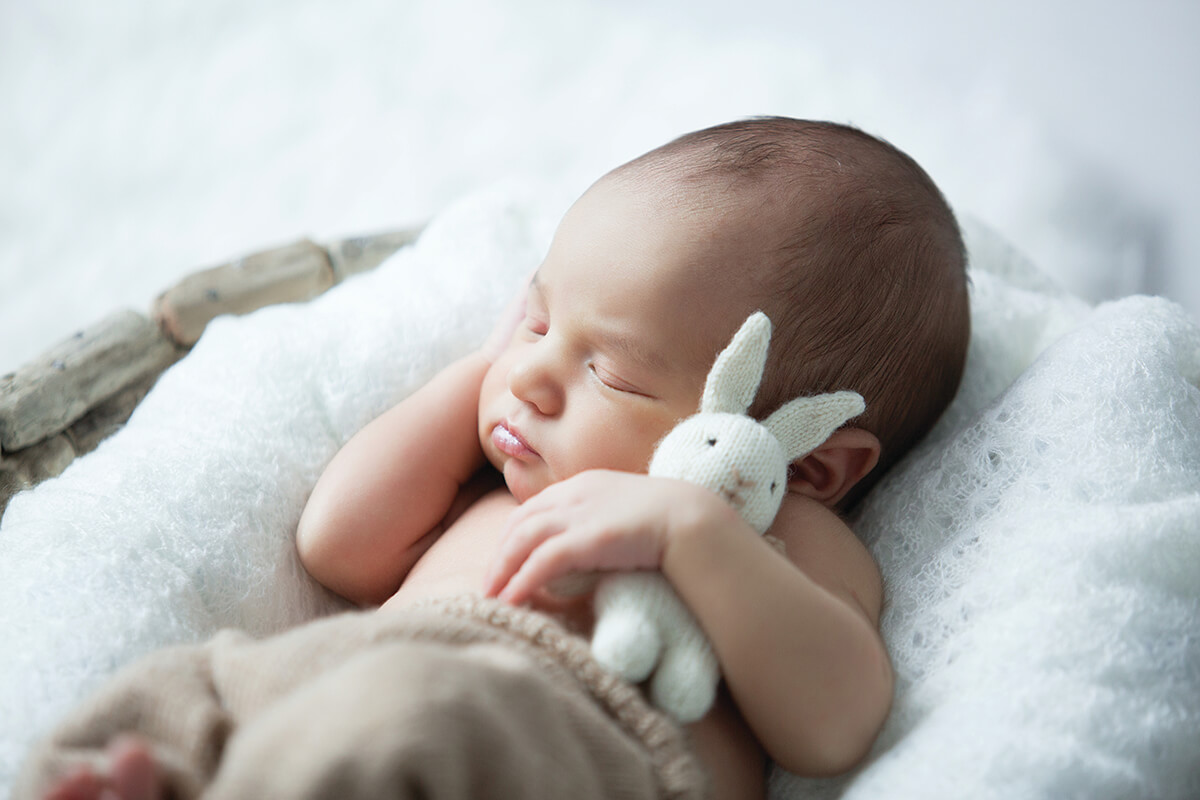 AFTER DELIVERY: THE "FOURTH TRIMESTER"
After the American College of Obstetricians and Gynecologists called for redefining postpartum care in 2018, an increasing number of practitioners are placing increased emphasis on preparing expectant mothers for the time between birth and 12 weeks postpartum, also known as the "fourth trimester."
"It can be a tumultuous time and it's an important time to put focus on," says Eliza C. Gould, a certified nurse midwife (CNM) with Women's Health Associates, a practice with two physicians and 10 midwives practicing out of St. Joseph's Medical Center.
"You have just delivered the happy hormone factory called the placenta. There is quite a fluctuation of hormones. Especially for first-time moms, adjusting to a new way of being can be challenging."
Add to that the physical recovery from delivery, sleep deprivation, and mental and emotional struggles ranging from trouble breastfeeding to postpartum mood swings or depression. "I really encourage communication, both with your partner and with your providers," Gould says, noting that her practice often brings new moms back for a follow-up appointment two weeks postpartum, although common practice in the industry has been to wait six weeks.
At Indigo Physiotherapy, many of founder Dr. Samantha "Sam" DuFlo's patients come to her practice during the fourth trimester. DuFlo is a doctor of physical therapy and certified Pelvic Rehabilitation Practitioner. The pelvic floor physical therapy practice advocates for whole-body health and caring for women's bodies so they can feel good during and after delivery.
"We prep so much for labor and birth," DuFlo says. "But you're pregnant for around 40 weeks, you might be in labor for eight hours, and then you have a baby, so really preparing your body and your mind for that transition postpartum is integral—not just preparing for labor."
While several weeks of pelvic floor physiotherapy is standard postpartum care for women in countries like France, New Zealand, and Ireland, "Our culture has really normalized so much of this as something women just have to deal with—like leaking when you sneeze, having pain, scar tissue, or the 'mommy tummy' postpartum," DuFlo says. "There's a fine line here—we want body neutrality and acceptance of our body, but also, while those things are very common, they're all things that can be treated."
As one of only seven countries that doesn't mandate any paid maternity leave—the Family Medical Leave Act just requires 12 weeks unpaid leave—there can be cultural pressure to "bounce back" and return to work and other normal activity as soon as possible, DuFlo says.
"If you have surgery, it can take you perhaps a year to recover," DuFlo says. But, comparatively, most women are cleared to return to normal activity six weeks postpartum. "We're not always looking at these huge physiological changes that have happened in their abdominals, their hip muscles, their glutes," she adds. "Getting people back to a physical autonomy where they feel really good in their body and they can do what they want to do, is really important to us at Indigo."
Find the Best in Baltimore