Meet Angelica, founder of Wedding Solutions by Angel, LLC., a woman-owned and -operated business that specializes in creating the perfect looks for any occasion. From hair and makeup to styling photoshoots and refining aesthetics, Weddings Solutions by Angel. is ready to help make your big day anything short of extraordinary. To learn more about their services and what sets this business apart from others, we checked in with her and her team of experts.
What services do you provide?
Our wedding hair and makeup team is ready to travel throughout the delmarva area or to destination weddings for any hair and makeup needs. We are not just limited to weddings—we style proms, engagement shoots, maternity shoots—so you name it, we're here for you.
Our team of master cosmetologists and makeup artists have years of experience in the field and can make your dream look a reality. We do "photography fittings" for hair and makeup so we capture the perfect look for your special event or big day.
A unique service that sets us apart from others is our "grooming service." Since we know some grooms (and groomsmen) can be last-minute when planning their wedding cuts, we visit them onsite for haircuts and styling.
What sets your team apart?
We have a patented business and flow from start to finish. We start with a trial, contract, and wedding day itinerary to ensure nothing but the best for our brides and their bridesmaids. Our skilled and detailed bridal coordinator corresponds with the bride from beginning to end.
We provide a team with back-up stylists to ensure the bride and her bridal party are taken care of no matter what, setting us apart the normal salon or individual stylist that markets this concept. COVID-19 and the uncertainty of the world helped us develop this hyper-managed approach.
Our time management helps us handle the largest of bridal parties and our stylists have been evaluated for their skill and technique. We've also traveled to numerous wedding venues so we are familiar with the different layouts and know the best strategies to make your photo sessions unique to you.
Tell us about your mission.
 Wedding Solutions by Angel. strives to make your wedding or other special occasion experience a "cut above" the normal salon and spa. On one of the most photographed and important days in a woman's life, we take pride in knowing from start to finish the bride will be beautiful, confident, and satisfied. We are here to solve your perfect look…. to say, "I do."
About the Owner:
It's Angelica's passion to provide exemplary service which inspired her to create the company, Wedding Solutions by Angel. Angelica's background consists of 10 years of experience as a master cosmetologist and NFL Superbowl/Probowl cheerleader for the Baltimore Ravens. Being in the spotlight and behind the camera herself made her realize there was no room for error in hair and makeup. One of the most important, photographed days in a woman's life is her wedding day. Our experienced bridal coordinator, Natalie, will walk you through the process from start to finish, from engagement photos and wedding day photos to even maternity photos in the future. Your look will be perfected at your trial and flawless on your special day.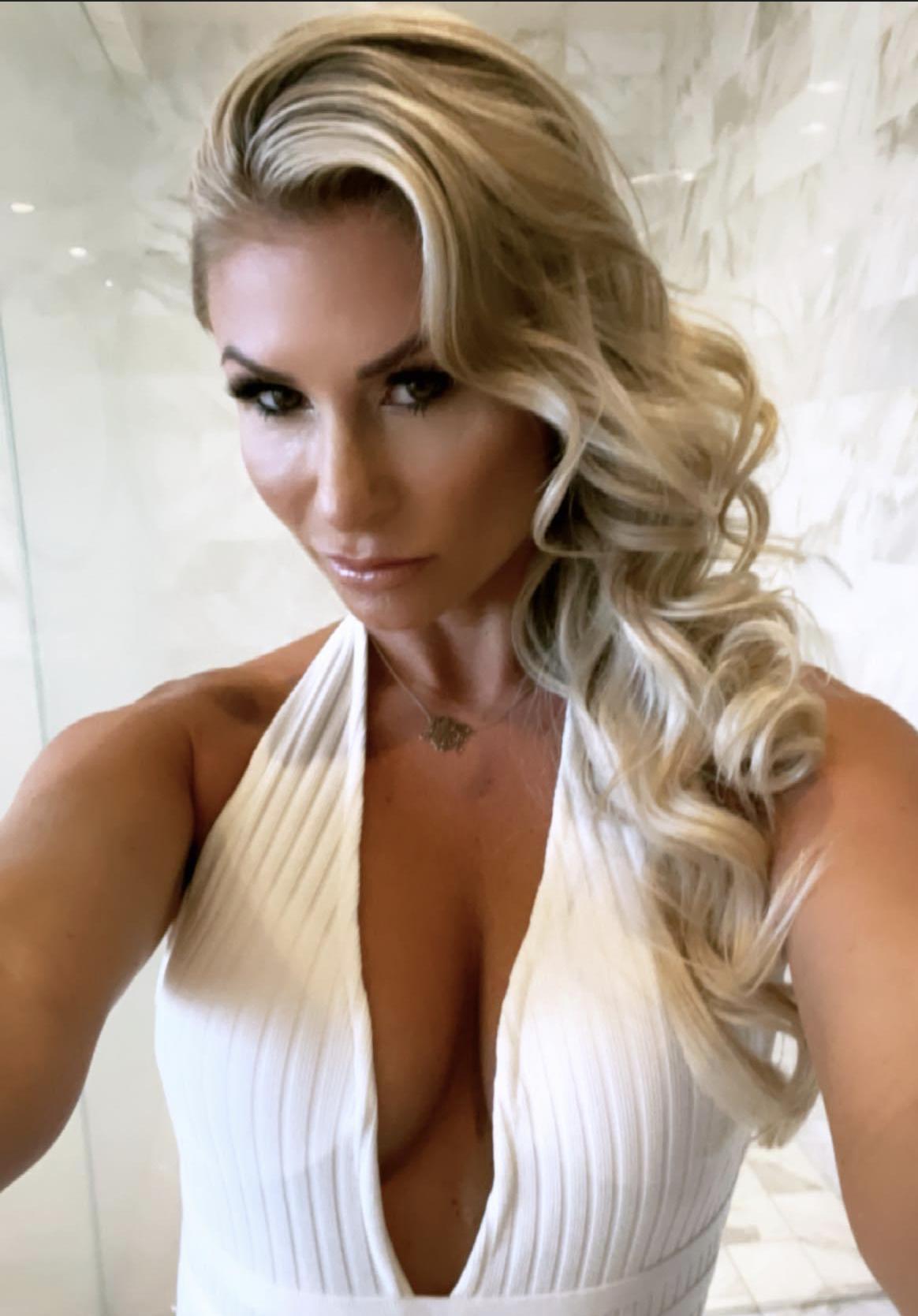 Angelica Windsor
Founder & Owner of Wedding Solutions by Angel, LLC.