Special Section
Flower Power
Maryland's cannabis industry anticipates challenges, opportunities ahead with adult use legalization.
More than a third of U.S. states have legalized adult-use cannabis, and the Maryland cannabis industry is watching closely for a road map of what to do—and what to do differently—when adult (also known as recreational) cannabis use for people over the age of 21 arrives in the Old Line State. Medical cannabis was legalized in the state in 2014.
In addition to learning from its neighbors—Virginia legalized adult use in 2021 and is in the midst of the regulatory process, while the District of Columbia legalized recreational cannabis for adults over 21 in 2014 but lacks a regulated retail market due to its lack of statehood—Maryland can draw on its own experience during the legalization and regulatory process for medical cannabis.
While legislation forming the Medical Cannabis Commission, tasked with ironing out regulations and awarding licenses, passed in 2014, the first medical dispensaries in the state didn't open their doors until late 2017. After Maryland's medical cannabis industry launched to criticism about the lack of diversity among the business owners awarded a limited number of initial licenses, Governor Larry Hogan ordered a diversity study that resulted in making 20 additional licenses available with consideration of racial and ethnic diversity during application approvals.
The Maryland Minority Cannabis Business Association (MMCBA), established in 2021 by veteran lobbyists Michael Arrington, a Democrat and former state delegate, and John Kane, an entrepreneur and former Maryland Republican Party chairman, sees the eventual adult-use cannabis regulatory process as an opportunity for the state to correct disparities in the initial medical cannabis license rollout. Through the association, they hope to advocate for policies that level the playing field.
"I look at it as being a once-in-a-lifetime chance to bring some parity to help fund health care needs and help cities—Baltimore City in particular—where they've just been devastated by the so-called 'War on Drugs,'" Kane says of the equitable distribution of adult-use cannabis licenses. "And if they can reverse some of that, then I think that's a good thing."
With a mission to ensure minority business owners interested in entering the cannabis industry have professional representation and advocacy for creating and enforcing sensible and equitable legislative policies, Kane and Arrington studied challenges minority-owned cannabis businesses faced in states where adult use was already legal.
"We asked, 'What are the three things that are limiting the ability of minorities to be successful?' Because in all 16 states with an adult use industry at the time, the majority of minority-owned cannabis firms failed," Kane explains. Through their research, the MMCBA found a lack of advocacy, lack of education about the cannabis business industry, and lack of capital to be the main barriers to success.
When adult-use cannabis comes to Maryland, the MMCBA plans to address these three areas through professional development programming for members and providing connections to potential investors. With the membership funds, Kane and Arrington will lobby for more equitable policies.
"Our targeted member is a husband and wife who own a couple of tire stores and want to get into cannabis, maybe they want to get into retail or into the grow side," Kane explains. "Members would get to participate in bootcamps—two-to-three-day events bringing in experts on subjects like submitting responses to RFPs for licensing, how to set up the organization from a tax structure, legal and real estate considerations—all the things where, if you get one wrong, it can kill you."
With access to comprehensive resources and funding, Kane hopes that minority owners granted licenses for the adult use program have the tools they need to succeed.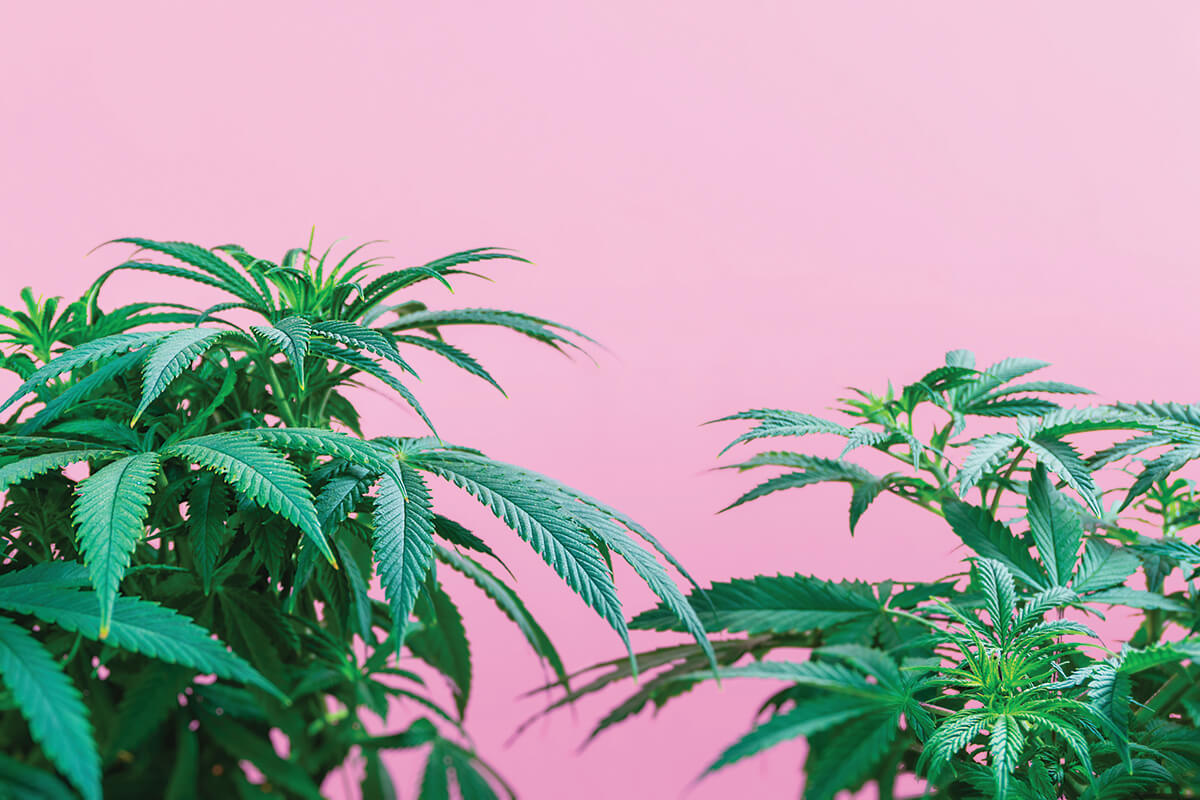 Members of the local cannabis industry praise the medical program the state has built for its focus on patient education and relatively low barriers to access.
"Maryland has at its core a really great medical program," says Wendy Bronfein, co-founder, chief brand officer, and director of public policy at Curio Wellness. "It was created with respect for the patient-provider relationship and without a lot of hoop-jumping for participation for patients and providers to get access to this therapeutic product."
Maryland's largest medical cannabis brand, Curio Wellness, opened a $7-million, 34,000-square-foot, product-research, development, and manufacturing facility in Cockeysville last year and employs 250 people across its growing, processing, and retail businesses.
Bronfein says that how state regulators balance an eventual adult-use cannabis program while strengthening and sustaining the existing medical cannabis program is critical to the success of both industries.
"We know a lot more today than we did in 2014," Bronfein says.
"Policy makers need to look at strengthening and improving medical while developing what adult use looks like. If we've had five years of a strong medical program and people say they want adult use, let's not let our fears of a stigmatized product create unnecessary barriers," she continues. "It's really common in this industry to have a lot of unnecessary rules that make people feel better about the legalization of something that has been stigmatized for so long and was illegal. It doesn't make for safer product—it just increases cost."
In a market with both medical and adult use programs, Bronfein explains, medical cannabis would be differentiated from adult use by remaining untaxed and offering a deeper breadth of products in terms of potency, specialized dosing, and specialized product development. Curio already has two proprietary products, one focusing on sleep and the other on gastrointestinal issues. While each market is unique due to state-specific regulations, Curio will get insight into how its therapeutic products perform in an adult use market through its new dispensary franchise Far & Dotter, which will open its first two out-of-state franchises in Mississippi and New Jersey, the latter of which has a brand-new adult use industry.
"Some of the knowledge we learn in these markets will be transferrable, but some will not because regulations vary by state," Bronfein says. "But anything that has to do with how you engage with people and what the customer experience feels like is most likely transferrable."
Additionally, the franchise owners will receive support from the $30-million Curio Wellness Investment Fund, which provides women, minorities, and disabled veterans access to startup capital and operational infrastructure with a three-year path to 100-percent ownership.
The idea to franchise first came up in 2018, just a year into the state's medical cannabis program, Bronfein says. Curio's team got to know the pain points for local dispensary owners while selling their wholesale products to 91 of the 93 dispensaries in the state. "As an operator, we saw it's not as simple to run a dispensary as thinking, 'I could own and run a retail store,'" she says. "It not only requires a great retailer, but also requires you are highly compliant to a series of regulations that don't make it easy to do business, plus you have to be a world-class marketer to make your location what a customer is going to choose," Bronfein explains.
The Curio Wellness Investment Fund is Curio's response to conversations in the industry around the need for more diverse ownership. Together, Bronfein and the Curio team hope the franchise model and access to capital will provide needed resources to others looking to succeed in medical cannabis.
"It is more important to us to promulgate a brand and customer experience in this industry than to outright own the dispensary and the license," Bronfein says. "To turn what we're doing into a toolkit à la a franchise, or business-in-a-box, allows prospective entrepreneurs to step up, follow a playbook, receive a brand and operating toolkit, and become that owner in the dispensary every day leading a team and engaging customers as the face of the brand in the community."
The potential for growth in both medical and adult-use cannabis programs will have a huge economic impact on the state through tax revenue and job creation.
"Many people get focused on the idea of the opportunity being rooted in the license that one person wins and reaps wealth off of, and obviously that's a piece of the puzzle, but there are so many jobs and opportunities created through these career paths that can't be ignored," Bronfein says. "The medical program has been a massive catalyst for job creation and career development, and adding another layer with adult use creates a really strong economic agent for everyone in Maryland."
Laura Barrett-Nutting, a registered nurse for more than 25 years who formerly worked for Johns Hopkins Medicine implementing an integrated, electronic medical record-keeping system, is just one example of someone whose career path has pivoted thanks to the state's medical cannabis program.

"I wasn't a cannabis user or cannabis advocate at all prior to 2016," explains Barrett-Nutting, known professionally as "Nurse Laura." Today, she is president and founder of the National Clinical Directors Consortium, which brings together cannabis clinical directors across the nation, as well as a consultant providing cannabis education and services to individual patients, dispensaries, and health care providers.
She found her way into the space when a friend asked her to serve as the medical advisor to a grow facility he was opening in Howard County. After some time and a lot of research, Barrett-Nutting agreed. Before starting her own business, Barrett-Nutting had experience in all sides of the local cannabis market, from growing and processing to distribution and retail. When consolidation in the medical cannabis industry resulted in Barrett-Nutting leaving the business, she put her skills to use where she saw a need in the market.
Maryland requires every dispensary to have a registered clinical director—a position that can be filled by a nurse, pharmacist, or doctor—available to provide training and education for dispensary staff. Barrett-Nutting established the National Clinical Directors Consortium in 2021 as a resource for clinical directors in Maryland to create reliable standards for patient care, improve dispensary staff education, and continue to advocate to reduce the stigma of cannabis. The group quickly expanded to support practitioners in this role beyond the state.
She points to the leveling out of the medical cannabis market and a surplus of product in Maryland as a challenge as adult-use programs loom over the industry.
Because cannabis use is illegal at the federal level, every product sold in the state must also be grown and processed locally. "In the beginning, we had no plant—we had nothing to sell. It was very hard to get the industry off the ground," Barrett-Nutting says. "Now we're in the opposite boat. Now the growers have a surplus. There's more flower than we have patients to sell it to.
"Prices are coming down a little, but not a lot, because the cost of growing and processing is still high," she continues. "When we started, we had all these projections going up and up, and now it's kind of leveling off. You're not having as many patients sign up."
As of mid-October, Maryland was just shy of 160,000 registered medical cannabis patients, according to data from the Maryland Medical Cannabis Commission (MMCC)—the state's largest number to date. But as the market matures, it's seeing a slower rate of growth over the last six months than the same period in prior years.
Launching an adult use program would reduce some barriers to cannabis use that currently exist with the medical program, including the red tape associated with registering as a patient and regulations preventing medical cannabis patients from buying or possessing a firearm.
However, Barrett-Nutting and some of her peers see challenges in the huge consumer education need that comes along with launching an adult use program.
"A concern is that any requirement for having some type of health care professional support at dispensaries might go away, and that patients, even people who are just shopping in adult use dispensaries, will accidentally get side effects from the things they purchase that are unintended," she says.
If people aren't properly educated about dosage, potential interactions with other drugs, and what to expect, she explains, they could get too high and have negative experiences.
In the fall, the MMCC conducted a patient survey to help prepare for public health measures in anticipation of adult use legalization. According to the MMCC, the survey is part of a broader research effort to inform future public health initiatives around cannabis use in the state. The survey assesses data on a variety of topics including product preferences and patterns of use, product efficacy and health outcomes, access and barriers to medical cannabis acquisition and consumption, and additional health and safety measures related to cannabis use and storage.
"The valuable information collected through the patient survey and these additional studies will be indispensable for planning future program and policy efforts to protect and safeguard consumers and the public," said the MMCC chair Tiffany Randolph in a press release.
With good policies, there's potential for thriving adult-use and medicinal cannabis programs to coexist, meeting the needs of different types of users.
Benefits to continuing as a medical patient in an adult use market include no or lower tax on the product to shorter lines. Additionally, Barrett-Nutting expects that medical dispensaries would offer a broader range of products.
"If they're looking for some of the other more minor cannabinoids, the less intoxicating products, those will hopefully still be available in the medical market, whereas the adult use market will more likely have some of the fun and the higher-THC type of products," she says, noting that the MMCC recently reduced the cost of the administrative fee and extended the card length for medical patients to further reduce barriers to entry. Plus, says Barrett-Nutting, medicinal users would have access to a health care professional for guidance. "For those reasons, it'll make sense to stay a medical patient."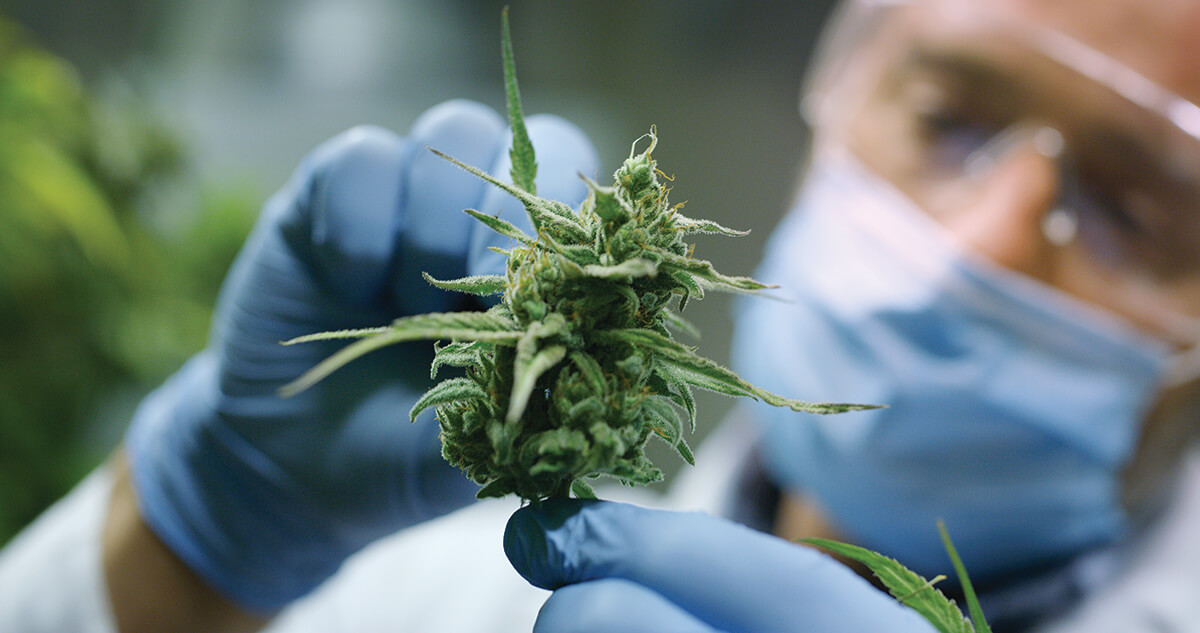 RETAIL RESOURCES
Maryland is home to nearly 100 licensed medical cannabis dispensaries helping patients find the best therapeutic product for their needs. (List sourced from the Maryland Medical Cannabis Commission.)
ALLEGANY COUNTY
Allegany Med Marijuana Dispensary
100 Beall St.
Cumberland, MD 21502
Grow West Cannabis Company
1096 W. Industrial Blvd.
Cumberland, MD 21502
ANNE ARUNDEL COUNTY
Gold Leaf
2029 West St.
Annapolis, MD 21401
Green Point Wellness
823-A Elkridge Landing Rd.
Linthicum, MD 21090
Greenlight Therapeutics
782 State Route 3 North, Suite A
Gambrillis, MD 21054
Mana Supply Company
3005 Solomons Island Rd.
Edgewater, MD 21037
Maryland Physician Partners
7609 Energy Parkway, Suite 901
Curtis Bay, MD 21225
Nature's Medicines
1657 Crofton Blvd.
Crofton, MD 21114
Oceanside Cannabis
16 Magothy Rd.
Pasadena, MD 21122
BALTIMORE CITY
Blair Wellness Center
5806 York Rd.
Baltimore, MD 21212
Charm City Medicus, LLC
717 North Point Blvd.
Baltimore, MD 21224
Culta, LLC
215 Key Highway
Baltimore, MD 21230
Dr. Dots Dispensary
805 N. Howard St.
Baltimore, MD 21201
GreenLabs
1522 Eastern Ave.
Baltimore, MD 21231
Health for Life Baltimore
6807 Rolling Mill Rd.
Baltimore, MD 21224
Maggie's
3317 Keswick Rd.
Baltimore, MD 21211
Pure Life Wellness
35 E. Cross St., Federal Hill
Baltimore, MD 21230
ReLeaf Shop
1114 Cathedral St., Suite 5
Baltimore, MD 21201
Star Buds
5975 Belair Road
Baltimore, MD 21206
Storehouse
5730 Falls Rd.
Baltimore, MD 21209
BALTIMORE COUNTY
Americana Dispensary
3531 Washington Blvd.,
Suite 112
Baltimore, MD 21227
Blue Ridge Wellness
9413 Harford Rd.
Parkville, MD 21234
The Botanist
7175 Security Blvd., Suite 102
Windsor Mill, MD 21244
Chesacanna
10534 York Rd.
Cockeysville, MD 21030
Chesapeake Health Sciences, LLC
102 Carroll Island Rd.
Baltimore, MD 21220
Curaleaf
11722 Reisterstown Rd.
Reisterstown, MD 21136
Curio Wellness
2060-A York Rd.
Timonium, MD 21093
Ethos Cannabis
6328 Baltimore National Pike
Baltimore, MD 21228
Health for Life White Marsh
4741 Ridge Rd.
Nottingham, MD 21236
Kip
9 Cranbrook Rd.
Cockeysville, MD 21030
The Living Room Company, LLC
1636 Reisterstown Rd.
Pikesville, MD 21208
Mana Middle River
100 Carroll Island Rd.
Middle River, MD 21220
Mission Catonsville
6328 Baltimore National Pike
Catonsville, MD 21228
Nirvana Center
5225 Baltimore National Pike
Baltimore, MD 21229
Oceans Dispensary
100 Carroll Island Rd.
Middle River, MD 21220
Temescal Wellness of MD LLC
1636 Reisterstown Rd.
Pikesville, MD 21208
Your Farmacy
1526 York Rd.
Lutherville, MD 21093
ZenLeaf
101 E. Chesapeake Ave.,
Suite 102
Towson, MD 21286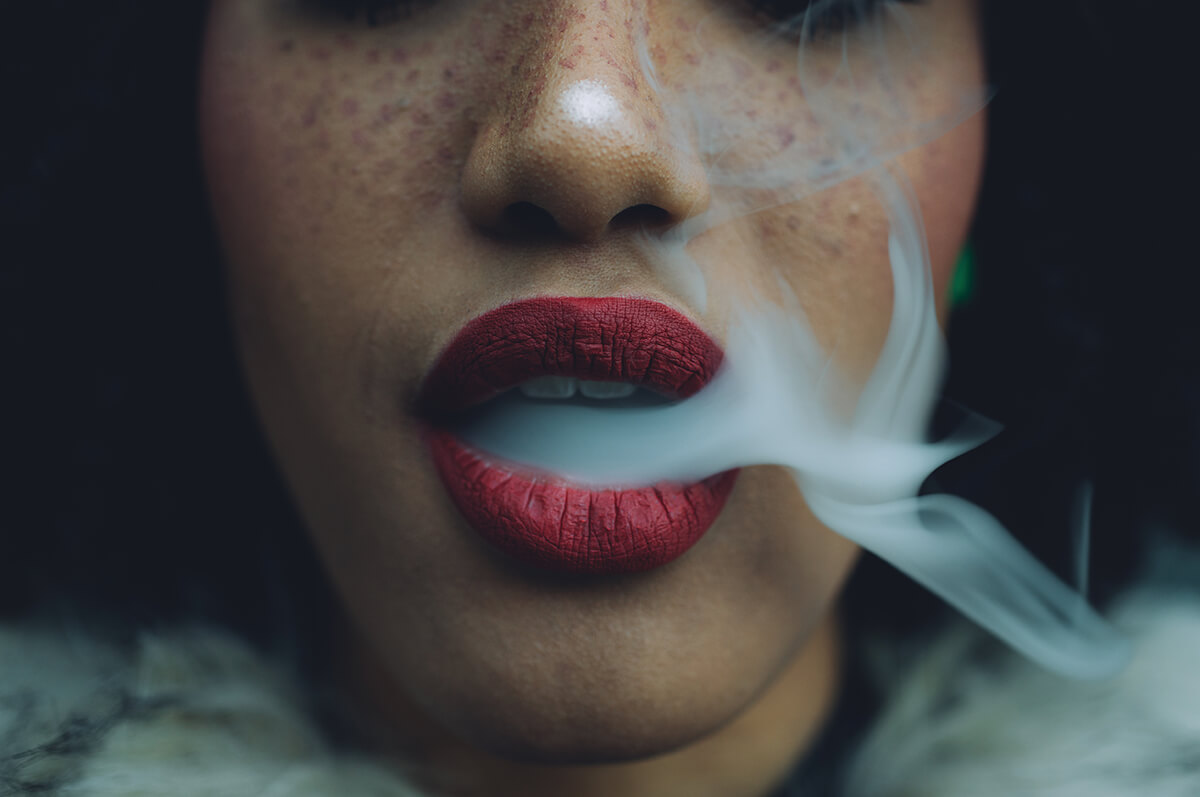 CALVERT COUNTY
Greenwave Maryland
10 Creston Ln., Ste 2
Solomons, MD 20688
CARROLL COUNTY
The Dispensary
330140 Village Rd.
Westminster, MD 21157
Herbology
700-K Corporate Center Ct.
Westminster, MD 21157
Verilife
700 Corporate Center Ct., Suite K
Westminster, MD 21157
CECIL COUNTY
Nature's Care & Wellness
4925 Pulaski Hwy., Suite A
Perryville, MD 21903
PharmKent
330 East Pulaski Hwy., Suite B
Elkton, MD 21921
CHARLES COUNTY
Chesapeake Apothecary
4781 Crain Hwy., Suite A
White Plains, MD 20695
Dispensary Works
10766 DeMarr Rd., Suite 3A
White Plains, MD 20695
Zen Leaf Waldorf
2290 Old Washington Rd.,
Ste 12383
Waldorf, MD 20601
DORCHESTER COUNTY
Sunburst Pharm
603 Meteor Dr.
Cambridge, MD 21613
FREDERICK COUNTY
Euphoria Wellness
11717 Old National Pike
New Market, MD 21774
gLeaf Medical Cannabis
4606 Wedgewood Blvd.
Frederick, MD 21703
Green Goods
1080 West Patrick St.
Frederick, MD 21703
Kannavis
8709 Fingerboard Rd.
Frederick, MD 21702
Sweetbuds Dispensary
5312 New Design Rd.
Frederick, MD 21703
Wellness Institute of Maryland
4606 Wedgewood Blvd.
Frederick, MD 21703
HARFORD COUNTY
Four Green Fields, LLC
3518 Conowingo Rd.
Street, MD 21154
Rev Canna
3111 Emmorton Rd.
Abingdon, MD 21009
Rise-Joppa
702 Pulaski Hwy.
Joppa, MD 21085
True Wellness Aberdeen
226 S. Philadelphia Ave.
Aberdeen, MD 21061
HOWARD COUNTY
Green Point Wellness
116 Washington Blvd. South
Laurel, MD 20707
Greenhouse Wellness
4801 Dorsey Hall Dr., Suite 110
Ellicott City, MD 21042
Nature's Medicines
10169 Baltimore National Pike
Ellicott City, MD 21042
Remedy
6656-E Dobbin Rd.
Columbia, MD 21045
Revolution ReLeaf
9994 Washington Blvd. North
Laurel, MD 20723
Trilogy
9291 Baltimore National Pike
Ellicott City, MD 21042
Zen Leaf
7221 Montevideo Rd., Suite 150
Jessup, MD 20794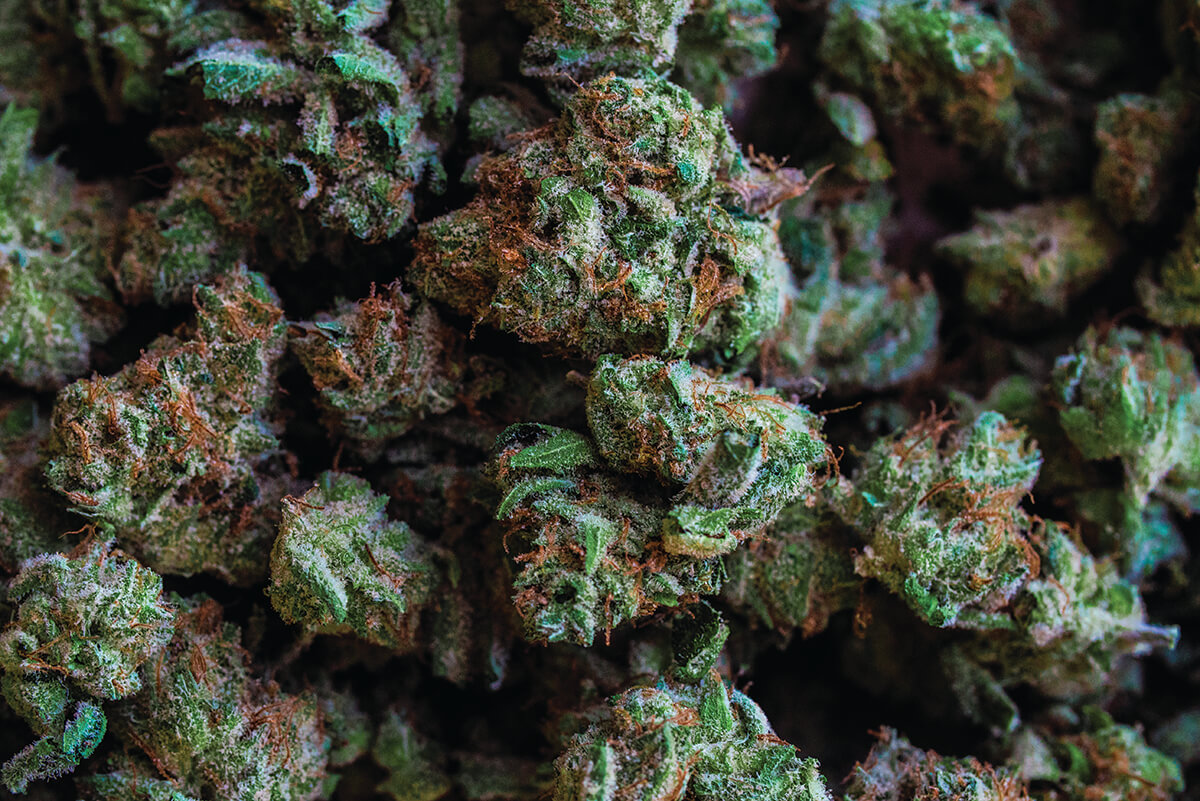 MONTGOMERY COUNTY
Bloom Medicinals
11530 Middlebrook Rd.
Germantown, MD 20876
Columbia Care
4609 Willow Lane
Chevy Chase, MD 20815
Curaleaf Gaithersburg
10011 Stedwick Rd.
Gaithersburg, MD 20886
Elevate Takoma
6309A New Hampshire Ave.
Takoma Park, MD 20912
Ethos Cannabis
4007 Norbeck Rd., Unit A
Rockville, MD 20853
Grassroots
106 N. Frederick Ave.
Gaithersburg, MD 20877
gLeaf Medical Cannabis
808 Hungerford Dr.
Rockville, MD 20850
Harvest
12200-B Rockville Pike
Rockville, MD 20852
Health For Life Bethesda
4909 Fairmont Ave.
Bethesda, MD 20814
Herbafi
8413 Ramsey Ave.
Silver Spring, MD 20910
Herbiculture
4009 Sandy Springs Rd.,
Unit 101
Burtonsville, MD 20866
Liberty
12001 Nebel St.
Rockville, MD 20852
MI Health
8355 Snouffer School Rd.
Gaithersburg, MD 20879
Peake ReLeaf
2001 Chapman Ave.
Rockville, MD 20852
Potomac Holistics
14808 Physicians Ln., Suite 212
Rockville, MD 20850
Rise Bethesda
10401 Old Georgetown Rd.,
Suite 210
Bethesda, MD 20814
Rise Silver Spring
7900 Fenton St.
Silver Spring, MD 20910
Sweetspot
18070 Georgia Ave.
Olney, MD 20832
Verilife
5544 Nicholson Ln.
Rockville, MD 20852
Zenity Wellness
811 Russell Ave., Suite C
Gaithersburg, MD 20878
Zen Leaf Germantown
13007 Wisteria Dr.
Germantown, MD 20874
PRINCE GEORGE'S COUNTY
Altpharm
4710 Auth Place, Suite 595
Suitland, MD 20746
Haven
7501 Clymer Dr.
Brandywine, MD 20619
JOVA Wellness Center
5846 Allentown Way
Camp Springs, MD 20748
Mary and Main
8801 Hampton Mall Drive N.
Capital Heights, MD 20743
Medleaf
9520 Marlboro Pike,
Unit 103 & 104
Upper Marlboro, MD 20772
Salvera
4201 Northview Dr., Suite 100
Bowie, MD 20716
True Wellness Laurel
14703 Baltimore Ave., Suite B
Laurel, MD 20707
Waave Cannabis
7327 Hanover Ct., Suite A
Greenbelt, MD 20770
QUEEN ANNE'S COUNTY
Ash + Ember
202 Coursevall Dr., Suite 108
Centreville, MD 21617
ST. MARY'S COUNTY
Southern Maryland Relief
28105 Three Notch Rd.
Mechanicsville, MD 20659
WASHINGTON COUNTY
Maryland Heath & Wellness Center, Inc.
1571 Wesel Blvd.
Hagerstown, MD 21740
WICOMICO COUNTY
Peninsula Alternative Health
400 Snow Hill Rd.
Salisbury, MD 21804
WORCESTER COUNTY
Hi-Tide
12600 Marjan Ln., Unit 100
Ocean City, MD 21842
OC Botanicals, LLC
12600 Marjan Ln., Unit 100
Ocean City, MD 21842
Positive Energy
9939 Jerry Mack Rd., Suite 500
Ocean City, MD 21842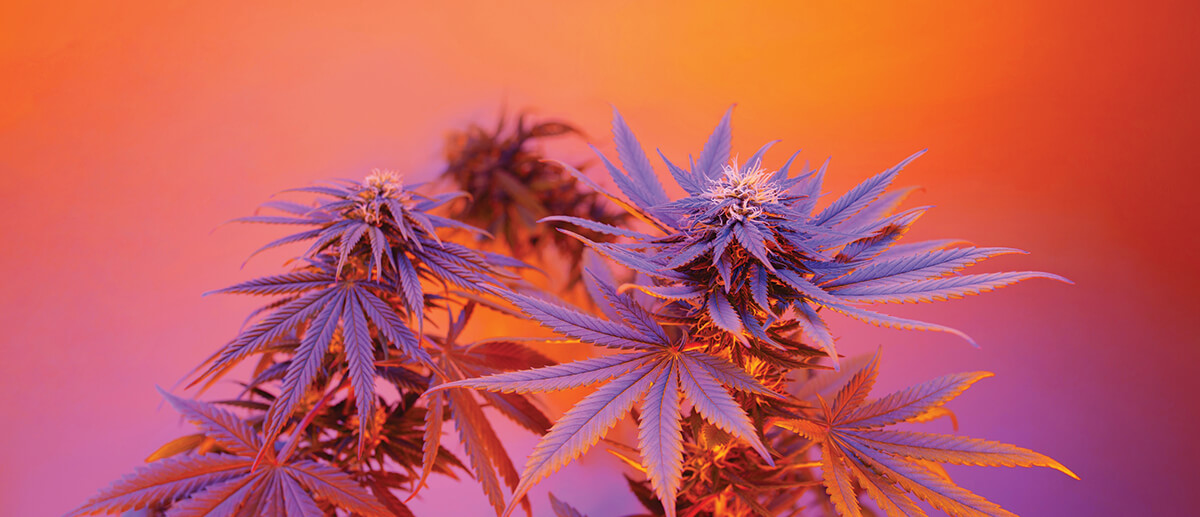 Find the Best in Baltimore