Kids these days carry the weight of the world on their shoulders. Their perspectives are often shaped by challenges that affect them, their families and their communities. More than ever, young people are stepping up to meet the moment, with fresh ideas and big ambitions to change their lives—and change the world. Here in Charm City, a new generation of leaders is already taking the reins, with a boost from Philanthropy Tank Baltimore and a 'village' of more established local mentors and investors.
Philanthropy Tank, a nonprofit which was founded in 2015 and brought to Baltimore in 2019, is giving kids the tools and support to take their own steps on the path of progress. Participants from grades 8 through 12 are invited to pitch projects to spread positive change in their communities, with grants of up to $15,000 awarded by local investors. Selected students—which Philanthropy Tank refers to as CHANGEmakers—are paired with local mentors to guide them as they pursue their ambitions and bring their ideas to life.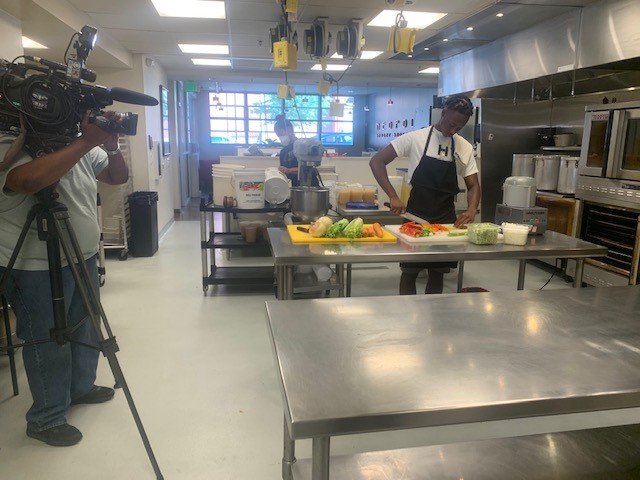 This year, a cohort of eight CHANGEmakers was selected from 48 applicants. On April 14, the eight finalists will receive funding at a final pitch event at the Reginald F. Lewis Museum of Maryland African-American History & Culture. Each CHANGEmaker is unique. One CHANGEmaker pitch will  bring an artistic eye to blighted neighborhoods with an initiative to paint murals on abandoned buildings. Another will seek funding for a community improvement closet, providing people in under-resourced areas with clothes, toiletries, books and other essentials. Another will pitch plans to create a network of support for young people with incarcerated parents. At the April event, investors will determine how much funding will go to each project.
While local investors play a role in selecting and seeding projects, Philanthropy Tank's dynamic mentors empower CHANGEmakers to carry out their visions at a high level and to have the confidence to face challenge, adversity, and unexpected surprises head-on. One such mentor is Stephanie Amponsah of The Dream BIG Foundation, a Baltimore-based nonprofit that incubates entrepreneurship in underserved communities. Philanthropy Tank Executive Director Nakeia Jones called Amponsah, "A shining example of leadership in action."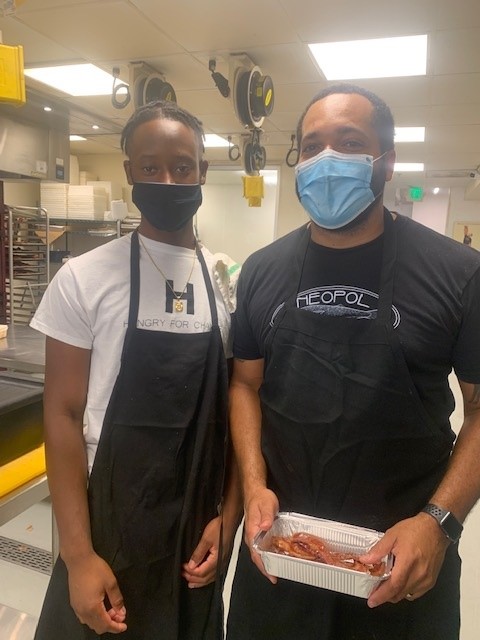 Amponsah has served as a mentor for CHANGEmaker Ania McNair, whose project "Not For Sale Youth" seeks to bring awareness to the issue of human trafficking. A freshman at Morgan State University, McNair applied to Philanthropy Tank as a high school senior and hit the ground running after being selected for funding in 2020. McNair has hosted rallies in Baltimore and Washington, D.C., and held a month-long summer camp where participants used art therapy to unpack the link between low self-esteem and human trafficking. She is currently producing a workbook teaching the importance of self-care from a young age, as well as a curriculum to teach middle school students the warning signs of kidnapping and human trafficking. While McNair has owned her role as a CHANGEmaker, Amponsah has had a hand in much of McNair's growth and development over the last year.
Although CHANGEmakers are typically assigned mentors at the beginning of their Philanthropy Tank journey, participants never know what connections they'll make. D'mond Davis has provided meals to families of children living with chronic disease through his project "Hungry for Change." Davis met Dorian Brown, the owner of Neopol Savory Smokery, when Brown agreed to allow Davis to use Neopol's kitchen to prepare Sunday Suppers for Hungry for Change. They've since struck up a friendship, and their discussions go deeper than serving dinner, with Brown offering Davis crucial insight into fine-tuning his plan and approach.
Do you know a young person who would make a phenomenal CHANGEmaker? Do you have the skills and experience to serve as a mentor? Or are you interested in being a sponsor for another cohort of up-and-coming community leaders? This year's finals event on April 14 is a great place to start—and you're invited. Originally scheduled for February 17, the event was postponed due to the recent surge of COVID-19 cases, but is set to proceed in-person as planned. For more information on the event and other ways to get involved, visit www.philanthropytank.org.