Kitchens are the heartbeat of a household, where families congregate and guests migrate during a party. At the same time, when it comes to selling your home, the kitchen can make or break the deal. And in the meantime, you'll enjoy your investment every day, as a beautiful and efficient kitchen can make cooking and entertaining a delight. Where to begin? We turned to an expert, Joseph Smith at Owings Brothers Contracting, for advice on reinventing this most important living space.
Establish a kitchen remodel budget
Begin by evaluating your kitchen to determine what you like about it and what you'd like to change. Make a list of elements you want in your kitchen, such as an island, under-cabinet or (suspended) lighting, customized cabinets for pantry items, pots and pans and small appliances, and whether you want open shelving or glass doors. Once you've come up with your "wants," begin to prioritize in case not everything fits in your budget.
Begin by evaluating your kitchen to determine what you like about it and what you'd like to change.
When creating the spending plan, don't go overboard: Make sure you know what kind of investment will fit the value of your home. Spending on a kitchen that's out of proportion with the value of the house—and others like it in your neighborhood—may result in disappointment when it's time to sell, so check comparable home prices in the area. If a bank is helping to finance your remodel, it may require a home appraisal.
Many contractors create 3-D drawings to help with planning. During this process, they can help price each element of the remodel to help you fine-tune the scope of the project within your budget.
What's trending now
Now that you have your budget and a design in mind, it's time for the fun part: selecting the features of your new kitchen. If your remodeling contractor has a design studio, you can visualize products like cabinets, countertops, and flooring up close before making any decisions. In some cases, you can even bring samples home to see how they'll work in the space. Owings Brothers has identified several 2019 trends for you to consider as you plan your kitchen remodel.
Cabinets
These days, kitchen cabinets reflect a renewed focus on minimalism. While frameless cabinets with glass insets and white-painted cabinets have remained popular, styles are leaning to a more contemporary look. Such muted tones as gray, navy, and natural wood are also gaining ground. One trend is to mix white cabinets on the wall with darker tones for the base cabinets. This creates a sophisticated look while keeping the kitchen light and bright.
An industrial look with metal and concrete products is gaining popularity, and combined with light natural wood, creates a more warm, rustic feel. Open shelving is also in vogue, especially in the farmhouse-style kitchens. It's a great option for smaller kitchens that might need more storage.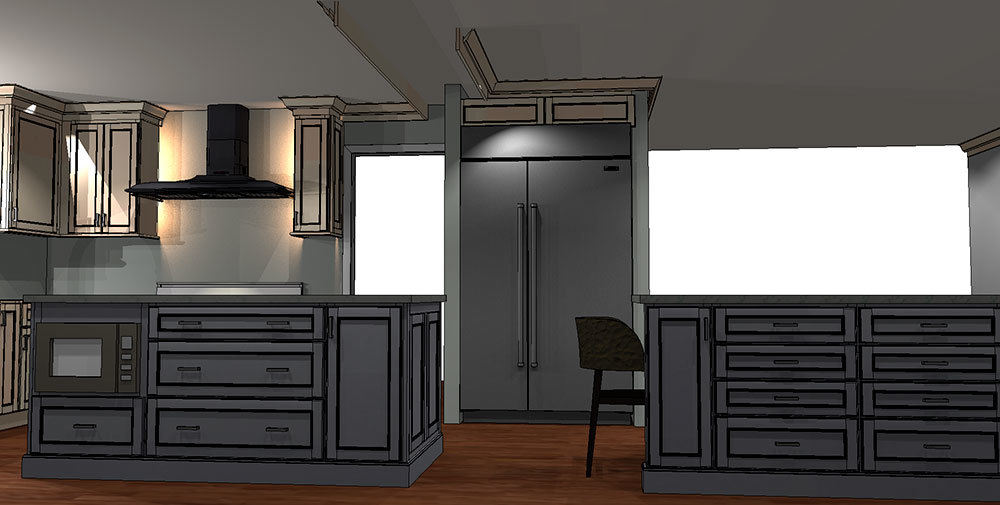 Countertops
In the past few years, quartz has overtaken granite as a countertop material for its antibacterial properties and durability. While the ever-popular natural granite and marble are beautiful, they are porous and can allow spilled liquids like oil and wine to seep into their surfaces. If not sealed, natural stone may also hold bacteria and stains. Quartz, on the other hand, is manmade to be impermeable, with a cleaner surface. It can also be created in limitless colors and patterns, with options for unique veining that mimics natural stone. Some homeowners choose a honed finish over a polished one for a more natural look—one that works beautifully with the popular farmhouse and industrial kitchen styles.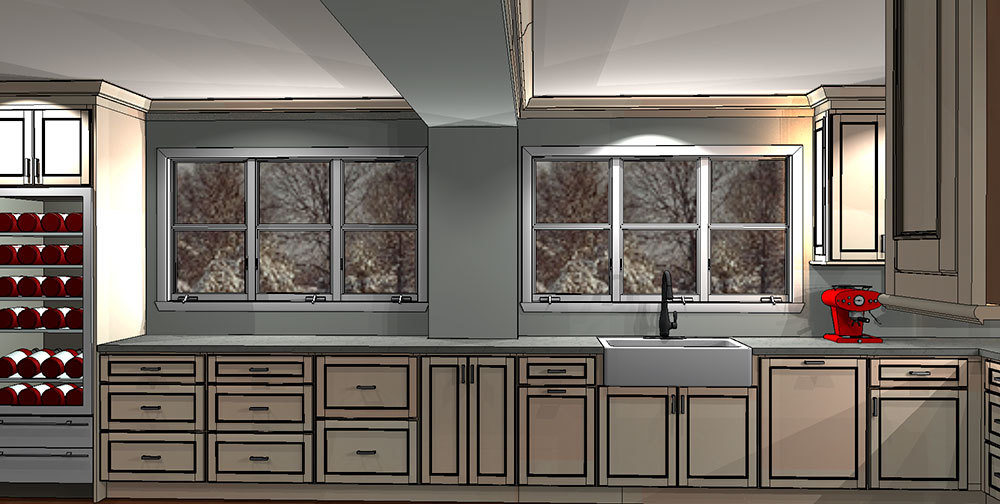 Flooring
Most homeowners still love the warmth of wood, but have many more choices for flooring—some aren't even made of wood. For the past two years, the top trend in floors has been laminate, vinyl, and ceramic tiles that look like wood. These products offer durability and water resistance that make them a perfect choice for kitchens. And wood-look materials offer the warm tones of wood without the price point.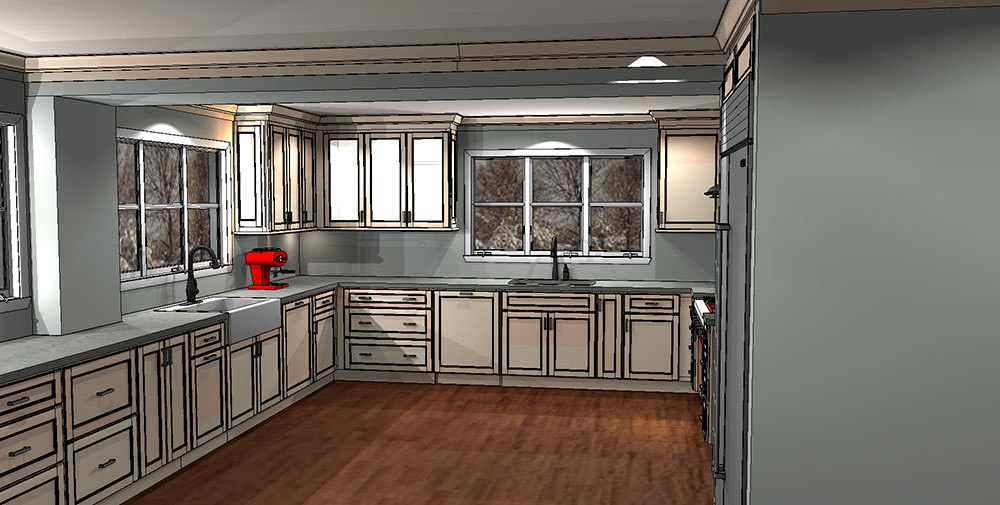 Icing on the Cake
Once you have decided on these important elements, you'll want to choose lighting, backsplash, appliances, sinks, and faucets, depending on the scale of your remodeling. A licensed contractor can walk you through the process, and a kitchen designer can provide direction for making selections. A full-service remodeling contractor like Owings Brothers will offer a design studio and the professionals ready to help you get started on your kitchen project.
---