Special Section
Learning Curve
A pandemic pivot by college students, faculty, and staff has created a new campus ecosystem.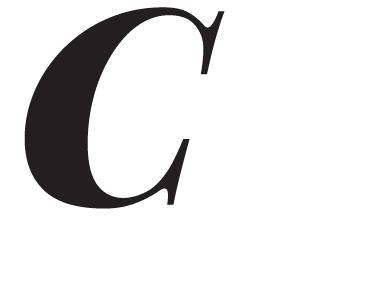 olleges often act as tiny cities, microcosms that serve as a reflection of society as a whole. When COVID-19 shut down Maryland in March, college campuses across the state became small ghost towns, with students moving back home, taking classes online, and staff working remotely.
For those who couldn't leave—international students, mostly—designated quarantine halls were arranged in dormitories for anyone who displayed coronavirus symptoms and isolation halls for those who tested positive. Dining halls moved to carryout, and social activities were reinvented and largely moved to online gatherings (though McDaniel College got pretty creative when its soccer team wore inflatable body-bumper bubbles).
COVID-19 task forces formed, everyone had to be tested for the virus before returning to campus, and many schools adopted sentinel, or surveillance, testing, meaning a random selection of students are tested periodically to catch any emerging asymptomatic cases.
Some students even found themselves researching coronavirus, led by science and health professors.
Discord servers, where students could create and find new virtual communities, went up. Apps were developed for social events and campus dining meal reservations. Outdoor tented areas were erected for classes, pavilions utilized, and large theaters, dining halls, and study areas converted into more spacious classrooms. The era of COVID-19 has meant limited capacity in dorms and no roommates or visitors, and some schools have eliminated fall and spring breaks to limit students' exposure to additional people.
COVID-19 has affected every aspect of college life—from the admissions process to classroom learning, socializing, dining, and receiving medical care and counseling services. By the end of the fall 2020 semester, schools had adapted to their new modus operandi, but many had not yet solidified plans for spring, knowing they'd need flexibility based on how well Maryland was handling the pandemic.
The learning curve when pivoting to online classes was often more challenging for faculty than students—in fact, most schools provided extensive training for faculty throughout the summer of 2020 so they could learn various programs and approaches to virtual teaching.
"We're talking about a digital generation, a generation of students that was born in 1999, 2000, 2001, a generation that's never not had cell-phone reception," says Goucher College president Kent Devereaux. "The internet has never not been there. This is a generation that's grown up with digital media in all its forms for their entire formative existence."
After adopting virtual classes and meetings, faculty and staff across the state agree that they'll continue to use these new technologies post-pandemic, for their convenience and ability to connect people in any geographical location. Schools have also found that virtual counseling services are typically preferred to in-person sessions by students, who already live a large portion of their lives in the digital world and enjoy therapy in the comfort of their own home.
Colleges became better equipped to handle emergency situations, too, and in addition to learning the benefits of virtual classes, they saw the advantages in opening additional outdoor, open-air classrooms and study spaces.
Among the chaos and hardships, the pandemic brought with it a few silver linings.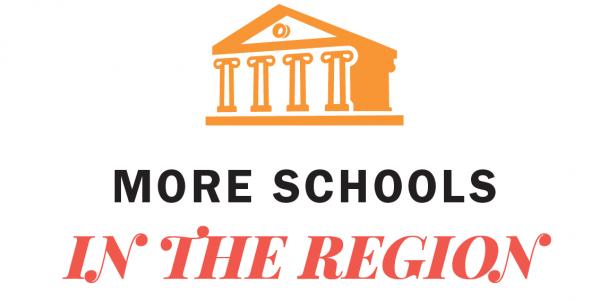 Bowie State University
Bowie State University in Prince George's County began with a mission to provide educational opportunities for Black citizens and, more than a century after opening, has consistently ranked among the best HBCUs in the country, offering undergraduate and graduate degrees, as well as specialty certificates and doctoral programs. It also has a solid reputation for being one of the best values around. For the 20/21 school year, tuition for in-state students is $4,222 per term, including all fees.
Frostburg State University
For those who want to escape to the Appalachian Mountains while still benefitting from the low cost of in-state tuition, Frostburg State University in Western Maryland offers more than 100 bachelor's, master's, and doctoral degree programs, as well as miles of wilderness areas nearby to explore. On that note, its online M.S. in Recreation & Parks Management is ranked the No. 2 most affordable program in the U.S. by GetEducated.com.
Loyola University Maryland
Loyola University is a liberal arts school nestled along North Charles Street in an 81-acre wooded campus. The school prides itself on its small student-to-teacher ratio in its undergraduate and graduate programs. It's also known nationally for Apprentice House Press, a publishing company run almost entirely by Loyola students.
Morgan State University
Located in Northeast Baltimore, Morgan State University is the largest HBCU in Maryland and offers bachelor's, master's, doctorate, and online programs. It's well-ranked as a public research university, and its specialized degrees include an M.A. in African-American Studies and an Ed.D. in Urban Educational Leadership. The National Trust for Historic Preservation named Morgan State University a National Treasure.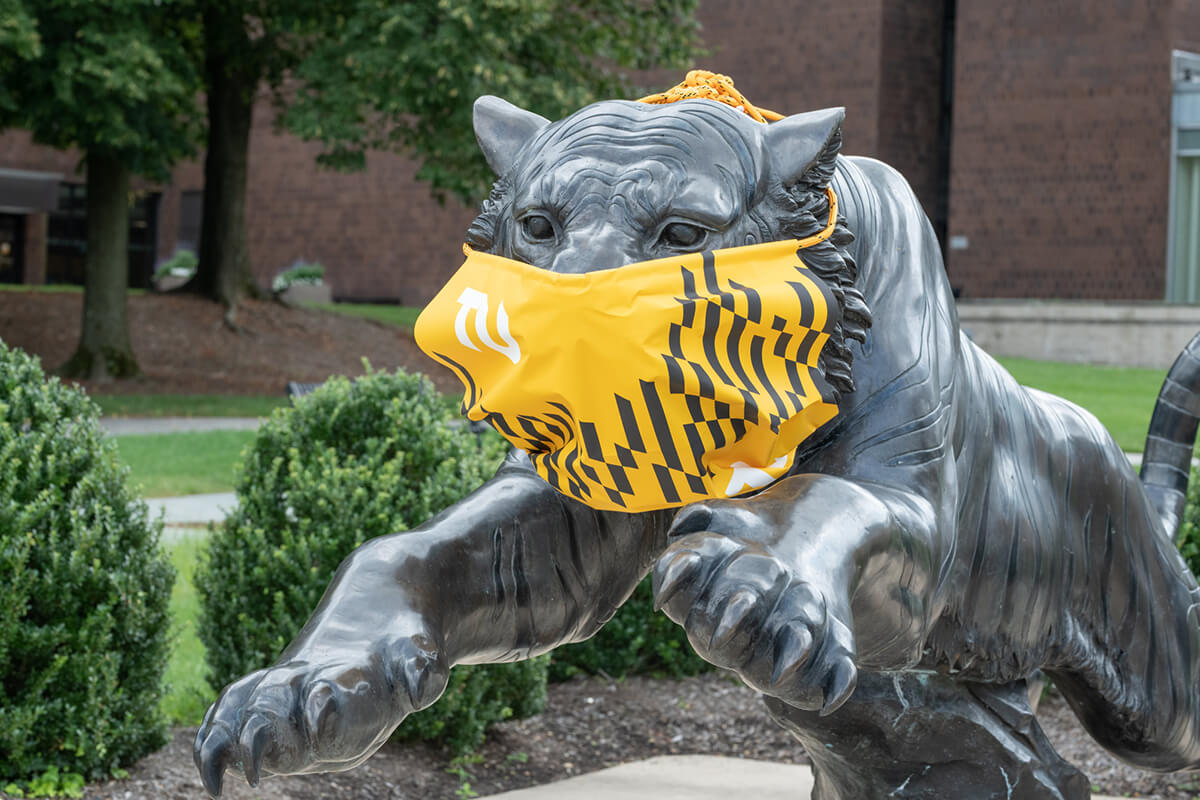 Salisbury University
For those who want to be close to the ocean, Salisbury University offers undergraduate, graduate, and doctoral programs at its campus in Salisbury, about a 40-minute drive from Ocean City. In 2020, Money magazine named it one of "America's Best Colleges"
Stevenson University
Stevenson University, formerly Villa Julie College, is a liberal arts school with three campuses in Baltimore County. It offers bachelor's degrees, master's degrees, and pre-professional programs, as well as its Bachelor's to Master's option, which allows students to earn a bachelor's and master's degree in five years.
University of Baltimore
The University of Baltimore is situated in Mount Vernon, a Baltimore neighborhood rich in art, architecture, and history. UB has gained a solid reputation for its law and business programs, but it offers a wide spectrum of undergraduate and graduate degrees and doctoral programs, with an intense focus on connecting students to community and jobs, ensuring a sustainable career path post-graduation.
St. Mary's College of Maryland
A state institution that was founded in 1840, St. Mary's College of Maryland has an undergraduate enrollment of about 1,500. Located on 361 acres in rural Southern Maryland, it's ranked among the top 100 in the 2021 edition of U.S. News and World Report's Best Liberal Arts Colleges. Its degree programs are wide-ranging, from the disciplines you'd expect to programs such as African and Asian studies; astrophysics; neuroscience; religious studies; special education; theater, film, and media studies; and women, gender, and sexuality issues.
West Virginia University
This state college is located in historic Morgantown, a charming and manageable town of 30,000 year-round residents surrounded by mountains, forests, rivers, and streams. It offers a wide range of degree programs, numbering over 130, from accounting, aerospace engineering, and art history to biomedical engineering, dance, acting, and Chinese studies. Other majors include fashion, finance, forensic examiner, and French.
Coppin State University
Coppin State University, founded in 1900, is an HBCU and a member institution of the University System of Maryland, set on 65 acres in the urban Mondawmin neighborhood of Baltimore.
The school offers 53 majors that span the arts and sciences, teacher education, business, social and behavioral sciences, nursing, and graduate studies.
Students come from across America and around the world to study there, representing 30 states and 25 countries.
In 2020, the school was named the No. 4 Best HBCU in the nation by College Consensus and No. 5 Best Value for online programs by Online School Center.
Like other schools, Coppin switched to online learning in March and then adopted a hybrid model in response to COVID, allowing students to be on campus if physical presence was required for a course, while all lecture classes were held remotely.
"We'd been following the events [regarding COVID] for weeks and having preliminary talks to prepare . . . so when it was upgraded to an epidemic, and then a pandemic, that's when we started implementing plans that we'd been discussing," says Angela Galeano, CSU's chief of staff and project manager of the university's COVID-19 Task Force. "By the second week of March, we had a pretty good idea of how to move forward—how to test, how to meet any increase on demand in IT and ensure everyone had access to technology . . . we like to be proactive."
The task force, comprised of faculty, staff, and students, outlined multiple plans that are contingent on where Maryland is at with the pandemic and its rate of infection. Residence halls, for instance, would stay open at 50-percent capacity or 33-percent capacity, depending on the percentage of cases in the state. The meal plan for those living on campus was carryout only, which began on March 9.
"The majority of feedback through all this has been positive—from students, faculty, and staff," Galeano says. "It's been all hands on deck. Everybody has been really good about coming together to make sure we had our students covered with everything they needed."
Size of student body: 2,724 Student to faculty ratio: 1:13 Annual tuition: $8,744 in state, $15,141 out of state Acceptance rate: 37 percent Popular areas of study: Nursing, business, biology, education, and criminal justice; rehabilitation graduate program
---
Goucher College
Goucher College, a small, liberal arts school in Towson, has been long known for its innovative approaches—not just in education but in campus life, sustainability, and its commitment to study-abroad programs. So it may come as no surprise that when faced with challenges due to coronavirus, Goucher has been one of the most proactive schools in the state.
In addition to providing testing for anyone entering campus and installing plexiglass where needed, they were the third college in America to implement wastewater testing, hiring the Rockville-based company CosmosID to install it.
They were also lucky to have invested in tremendous upgrades to technology on campus, making them better equipped to handle the change to remote learning. In January 2019, they'd upgraded all their Wi-Fi systems.
"Other small, liberal arts colleges had been resisting the move to [online learning]. We were incredibly fortunate," says Goucher president Kent Devereaux.
Faculty got creative and innovative, too. Elizabeth Ahearn, for instance, chair of the dance department at Goucher, began teaching barre classes via Zoom from her kitchen. Some classes were held outdoors, and campus theaters were converted into classroom space.
"We're making lemonade out of lemons," Devereaux says.
As for their study-abroad program, it's temporarily on hiatus.
"We require students to go abroad but waived that requirement this year," Devereaux says. "But we're not going to change our commitment to this. If anything, this pandemic has shown us how connected we all are. We live in a global world."
Size of student body: 1,114 undergraduate students only Average class size: 16 Annual tuition: $47,100 Acceptance rate: 79 percent Popular areas of study: psychology, business management, communication, bio-sciences, sociology/anthropology
---
---
The Johns Hopkins University
The Johns Hopkins University is a massive entity in Baltimore and has a solid reputation for its public-health and medical studies, as well as its world-renowned conservatory, Peabody Institute, in Mount Vernon.
As the first research university in the U.S. and with a heavy bent toward the sciences, it's no wonder that JHU tracked the pandemic closely and, as provost Sunil Kumar told students in November, followed "all state and local COVID safety regulations and executive orders, as well as the advice of our own experts in public health and infectious diseases."
JHU campuses went largely virtual in 2020, in response to the pandemic, with limited on-campus, low-density activities. Even if they remain virtual in the spring, they will expand their asymptomatic testing program to help protect the community and surrounding neighbors, as many students remain in Baltimore.
Amanda Hinton, a junior studying environmental engineering at JHU, returned home to California in March and struggled with not just the difference in time zones (one of her discussion-based classes started at 6 a.m. Pacific time) but also her dietary needs, as she has celiac disease and was suddenly sharing a kitchen with her family again, none of whom eat gluten-free, as she does.
Hinton became an RA during the fall 2020 semester—quite the extraordinary time to start in that role—and moved back onto campus in Baltimore, though the landscape had certainly changed.
"This semester has felt a lot more normal than last . . . but social life has definitely been a big adjustment. It can feel so isolating," she says. "Some of my freshmen [in the dorm] haven't had the experience of meeting people at the dining hall or in the dorms or joining clubs. It's hard to make friends in online classes, where you can't have side conversations with the person sitting next to you."
She and other campus residents have found new ways to connect. As an RA, she'll host Zoom parties, where she'll hand out clay beforehand, and everyone builds sculptures together—but separately, in their own dorm rooms—or each resident will get a set of stuff like tea bags and facial masks for spa night, where they can hang out online.
Like many, Hinton has found her own positives amid the challenges.
"In the past, if I had a question about a homework problem, I wouldn't want to walk all the way across campus to ask the TA a question during office hours. Now it's easy to do that [virtually], so I've been doing that a lot more, and it's helped my grades," she says. "There are pockets of normalcy and a lot of silver linings."
Size of student body: 29,091 Average class size: 24 Annual undergraduate tuition: $51,077 to $54,160 Acceptance rate for the class of 2024: 9.2 percent Popular areas of study: public health studies, international studies, neuroscience
---
McDaniel College
McDaniel College has the benefit of being located in a bucolic, countryside setting in rural Carroll County, while remaining in close proximity to Baltimore City, just a 45-minute drive from campus, giving students the best of both worlds.
Formerly called Western Maryland College, the liberal arts college closed campus in March in response to the pandemic, but opened back up to about 60 students over the summer for the school's annual McDaniel Local event, which connects new students with local business owners to help build roots within the community that they'll call home for the next four years.
"There were no other campuses, that we knew of, that were engaging in summer programming, but we really wanted these first-year students to be on campus so that even if they stayed online, they'd have that initial experience," says McDaniel provost Julia Jasken, who also led the school's Return to the Hill Taskforce to help plan how to navigate COVID. The summer orientations "gave us the opportunity to see how all our health and safety protocols worked," she says. "It's one thing to bring 60 students back for a couple days in the summer; it's another thing to bring 1,200 students back. And it was a really wonderful experience."
Despite a small downward trend in enrollment across the nation in 2020, McDaniel welcomed its largest incoming first-year class in the college's history in the fall, with almost 85 percent of freshmen opting to live on campus. The school broke its 1,800-mark in undergraduate enrollment for the first time.
In conjunction with students returning to campus in the fall, the school unveiled its newly renovated and renamed Roj Student Center in the center of campus, a $11-million project that expanded the space by 2,328 square feet and added a green rooftop terrace and new college store.
Size of student body: 1,818 undergraduates; 1,211 graduate students Average class size: 15 Annual tuition: $45,876 Acceptance rate: 70 percent Popular areas of study: undergraduate programs in kinesiology, business administration, psychology, sociology, biology; graduate programs including Administrator I Certificate, Master of Science in Innovations in Teaching & Learning, Equity & Excellence in Education Certificate, Master of Science in School Counseling, and Master of Science in School Librarianship
For
Your
Money
Smartasset.com ranks the top 10 best-value schools in the state based on tuition, cost of living, and average starting salary post-college:
Johns Hopkins University
University of Maryland-College Park
University of Maryland-Baltimore County
Loyola University Maryland
Towson University
Frostburg State University
Salisbury University
Morgan State University
Bowie State University
University of Maryland-Eastern Shore
For
Lifelong
Learners
Whether you want to gain a new skill or explore one of your hobbies or areas of interest more deeply, community colleges are a convenient and affordable starting point for continuing-education classes. Four-year colleges and universities offer myriad continuing-education courses, too, and with multiple schools in the region, you can choose courses that span everything from paranormal studies to pottery.
Our Picks:
Anne Arundel Community College
Conversational Sign Language, Fall and Winter Vegetable Gardening, and Introduction to Zentangle, a relaxing way to be creative.
Community College of Baltimore County
Thai cooking classes, paranormal phenomena (including Ghost Studies, Tarot Card Reading, and Astrology), and courses in home improvement for those projects you want to tackle while spending more time at home.
CCBC Catonsville
Jewelry Soldering, Dog Obedience Training, and Basic Belly Dancing (to stay in shape and have some fun in the process).
MICA
Ceramics, quilting, portrait drawing, Design Your Personal Brand, plus classes to learn Photoshop, Illustrator and InDesign, for Baltimore's creative community.
Montgomery College
UGotClass "Skills for the 21st Century" offers a suite of courses in human resources, management, marketing, professional developments, and social media, for the changing landscape of businesses.
Maryland Institute College of Art
Creativity practically bursts through the seams of Maryland Institute College of Art in Station North. Artists from all over the world, across all genres and disciplines, come together to study and inspire one another at the oldest independent, continuously degree-granting colleges of art and design in the U.S.
The school's MFA programs were ranked No. 3 in graphic design, No. 3 in sculpture, and No. 4 in painting and drawing in the country by U.S. News & World Report.
MICA switched to an entirely virtual learning experience in March, and students moved off campus or returned home. But that didn't stop them from creating art.
The college ran a suite of services (such as fabrication service bureaus, equipment checkout, and curbside library services for faculty) to support remote instruction and provided students with small awards of $300 each to establish their own "portable practices" wherever they were located.
MICA also partnered with Open Works to help create face masks and face shields with their 3D printers in the early days of the pandemic, while professors encouraged students to get creative with items they had on hand, as some had limited access to supplies.
"Professors, instructors, and staff have found new and innovative ways to engage students," says David Bogen, provost and vice president for academic affairs, "including ways of making works of art and artifacts wherever they are in the world. . . . This idea of art and design work as 'portable practices' is something we are teaching as a professional skill."
Juan Noguera, for instance, a professor in MICA's Product Design program, created a series of modules for designing and building objects with materials and resources available to students in different locations. One project tasked students with creating a light fixture to be fabricated using laser cutting. Rather than using plywood, students created full-scale cardboard models of their ideas at home, which allowed them to experience how panels had to be assembled, the type of joints they needed, and how much material was needed for their design.
"The pandemic has caused us to need to reinvent our entire enterprise on a new set of platforms and practices," Bogen says. "We have learned tons about our past ways of doing things and our assumptions about how even the most basic forms of social and professional life—the meeting, for instance—are organized.
"One of the most important things is how easy it is to bring together people from all over the world almost instantaneously to share in common events," he adds. "The technology for doing this existed before the pandemic, but we weren't doing this work, or planning for it, on a routine basis. Now, if I want to access an amazing artist or designer halfway around the world, I don't need to wait for months and months until they can join us; I just send them a note, and they're in class the next day."
Size of student body: 3,500 Student-faculty ratio: 8:1 Annual tuition: $50,330 Acceptance rate: 64 percent Popular areas of study: illustration, graphic design, intermedia/multimedia, digital arts, painting
---
Notre Dame of Maryland University
Situated in northern Baltimore, Notre Dame of Maryland University is a private, Catholic liberal arts university offering certificate, undergraduate, graduate, and Ph.D. programs through its three colleges, including the only women's college in Maryland.
The intimate, wooded campus became even quieter in March, when most classes moved entirely online as part of a comprehensive plan created by a university task force in response to the pandemic, and all athletics were suspended.
Remote learning continued through the end of 2020, except for a limited number of pharmacy and nursing labs, where in-person instruction was required.
Christian Kendzierski, associate vice president of university communications, says the school plans to continue with this arrangement during its spring 2021 semester, but Women's College students will have the option for in-person, on-campus learning as well as remote learning for all programs, and residential hall capacities will also be increased.
Size of student body: 783 undergraduates Student-faculty ratio: 7:1 Annual tuition: $39,675 Acceptance rate: 88 percent Popular areas of study: nursing, education, biology, art therapy, pharmacy
---
Towson University
Perhaps the most dramatic pandemic-related scare at a Maryland college came in late summer 2020, when Towson had to abruptly cancel its plans to open campus for the fall semester and instead move to remote learning, after an alarming number of students who'd planned to return to campus tested positive for COVID.
In a matter of a few days, college staff and faculty shifted gears and rearranged and reframed what the semester would look like for the more than 20,000 students at its Towson campus—the second largest university in the state, after the University of Maryland-College Park. Part of the University System of Maryland, the school will remain fully remote in the spring.
"We've done a lot of virtual programming through the health center, which includes our counseling center, to provide some best practices and ways to help students manage all the different pieces they're dealing with," says Sean Welsh, interim vice president of university marketing and communications. "A lot of student organizations and affinity groups have gotten very creative in the way that they gather and continue to stay in touch and find a community in the midst of all this."
Meanwhile, their main dining hall had been under renovation and was ready to reopen in the fall of 2020, but with limited dining venues, it instead reopened as a temporary study space during the pandemic, with huge windows that open up to a wooded area. Additional outdoor areas were created, too, and, in the spring, a new quad with outdoor seating and gathering space will open, a project that began prior to the pandemic but now seems prophetic.
"We learned a great deal this fall, not just how to operate a university in a pandemic, but how our students, faculty, and staff can adapt to challenging times," Welsh says.
Size of student body: 18,730 undergraduate and 3,187 graduate students Average class size: 26 undergraduate students Annual tuition: $23,871 in-state; $38,007 out of state Acceptance rate: 79 percent for first-time freshmen, 90 percent for incoming transfer students, and 70 percent for graduate students Popular areas of study: undergraduate programs in business administration, nursing, psychology, biology, computer science and graduate programs in instructional technology, reading education, teaching, transformational educational leadership, and applied information technology
---
University of Maryland, Baltimore County
University of Maryland, Baltimore County sits on the Baltimore County line, offering students easy access to the city, as well as all the conveniences of suburban life. The large campus of more than 10,000 students went virtual in March and then to partial in-person, partial-remote classes in the fall.
Enrollment was down just 0.8 percent compared to fall 2019, while the graduate student population increased by 0.9 percent, and during the fall semester, 123 near-completers re-enrolled at UMBC after a period of absence through the school's Finish Line initiative, taking advantage of the increased availability of online courses to finish their degrees. The students returned after a decade away from college, and some graduated as early as December.
Gabby Khan, a junior studying computer science at UMBC and an RA, said friends at UMBC and at other schools in the area decided not to return for the fall semester because they thought they wouldn't receive the same kind of education in a virtual setting.
"I thought about it for about a day, but personally, I didn't feel the need to take a break," Khan says. "UMBC was giving its all, and I was still able to learn and do projects and get decent grades.
"I haven't seen my friends a lot in person . . . but I virtually call my friends every day," she says. "Everyone has made Discord servers to talk on, share pictures, and people can just be on the voice call—so people will see who's on and go join them and chat about school or that kind of thing."
She's also joined events on campus, like socially distanced bingos, movie nights, and the annual hackUMBC hack-a-thon, a virtual tech marathon weekend when students build mobile, web, and hardware products. Some students made a Discord office-hour bot that teachers and TAs can use—which might be eventually implemented by professors.
Size of student body: 10,932 undergraduate and 2,565 graduate Student/faculty ratio: 17:1 Annual tuition: $9,420 in-state, $25,054 out of state Acceptance rate: 69 percent Popular areas of study: computing (computer science, computer engineering, information systems), biological sciences, social sciences (particularly psychology), and visual and performing arts
Find the Best in Baltimore