When it comes to financial planning—particularly with divorce—it's challenging to pick the right professionals. Talking with an attorney can be overwhelming and they may not provide helpful and thoughtful financial advice. The division of money, estate, and assets can cause considerable conflict for a family, and lawyers are adversaries whose mere introduction in a case may aggravate the other side and potentially impede reaching a settlement. So, we went to Greg Gann of Baltimore's 30-year-old Gann Partnership—which provides objective financial planning and investment management for couples going through divorce—to find out why consumers should consider a divorce financial analyst.
Can you tell us what Gann Partnership's specific strengths are?
Divorce financial analysis is a completely separate field from traditional financial planning, which focuses primarily on allocations of investments. It includes the intersection of property law, taxes, calculation of net present values and offsets, tracing the value and growth of non-marital versus marital assets, the valuation of the marital estate, determining the amount and duration of marital support, as well as the future income potential of assets to offset that support. I have the knowledge and experience in all of these topics, which can greatly help my clients.
Greg offers a complimentary consultation for those seeking divorce financial analysis. You can find more information here.
Growing up in a household where my dad was a divorce lawyer, and being a byproduct of my parent's divorce, which was announced exactly one week following my own marriage, makes me particularly empathetic to the struggles and challenges of divorce. I also have a deep passion for changing the way America divorces.
What are your unique qualifications and certifications?
Although non-practicing, I'm a member of the Maryland Bar, certified divorce financial analyst, financial author, and lecturer to lawyers and judges on divorce financial matters.
You are a Certified Divorce Financial Analyst (CDFA). What does that mean for a client?
As a CDFA, I understand the long-term financial and tax implications of various settlement options and therefore can propose alternatives and objective analysis. A dermatologist and a heart surgeon are both medical doctors. However, they each have unique training and experiences. You might love your dermatologist, but you wouldn't want them to perform your heart surgery. Similarly, there may be some overlapping knowledge and skill sets between a CDFA and a divorce lawyer, but you wouldn't want to go through a divorce without the assurance and benefits that the CDFA brings to the parties, including any retained legal counsel.
What principles do you apply to your practice?
One should never sign any contract dissolving their marriage without fully understanding the long-term legal and financial implications. Other than issues relating to children, everything about a divorce is financial. Therefore, I believe it is only logical to have a knowledgeable CDFA on your side who can advocate on your behalf.
What are some common pitfalls if a person were to skip the financial analyst and solely rely on an attorney?
As a law school graduate, I can attest to the fact that the curriculum of law school is chocked full of studying case law, the constitution, criminal law, civil and criminal procedure, and the like. Training specifically in the area of negotiation is generally outside the scope of the curriculum. Contrary to perception, it's not required for a lawyer to be skilled or experienced in the art of negotiation. The skill sets of each are often completely unrelated and inherently opposite.
Lawyers are also not trained in basic financial planning. Divorcing successfully involves the combination of divorce financial analysis, coupled with incorporating the results of that financial analysis into a legal document. I believe that the most successful outcomes are achieved through the collaboration of a CDFA with a family-law specialist. Furthermore, because the CDFA typically streamlines the billable hours of the lawyer, this collaboration can potentially offer the most cost-effective results with the least wear and tear on the family relationships.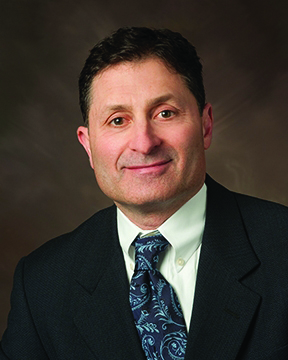 Gregory Gann
---
Securities and advisory services offered through LPL Financial, a registered investment advisor. Member FINRA/SIPC. This information is not intended to be substitute for individualized legal advice. Please consult your legal advisor regarding your specific situation. Gann Partnership and LPL Financial do not provide legal advice or services. Please consult your legal advisor regarding your specific situation.