This year, the Maryland State Bar Association (MSBA) celebrates 125 years since its founding in 1897. The nonprofit, which is the state's largest bar association, was created with the mission to connect and empower members to better serve the public good and to create meaningful change. That mission remains the goal today. Here are two MSBA members who have demonstrated their dedication to this mission throughout their careers.
Building relationships—and her career—through MSBA
Meryl Burgin's husband has said if she wasn't a teacher or a lawyer, she'd probably be a psychologist. "I really like hearing people's stories, trying to solve problems, trying to put puzzles together to come to a complete picture," says Burgin, executive vice president of Corporate Governance at CareFirst BlueCross BlueShield.
In fact, Burgin was a teacher before she became a lawyer. Her first career was an elementary and middle school teacher in Wisconsin, where she was also the head of her teachers' union. "I really liked the concept of representing people," says Burgin, who decided to go to law school a few years later. A summer position at the Baltimore law firm Whiteford, Taylor & Preston LLP turned into a job offer to join the firm when she graduated.
There, she got involved with MSBA, becoming a member of their Labor and Employment Council. In that role, Burgin donned her teaching hat again, providing education sessions and developing training curricula for lawyers in Maryland.
Around that time, Burgin joined BlueCross BlueShield of Maryland as their labor and employment in-house HR counsel. Last April, she celebrated 32 years with the company, which has since become CareFirst BlueCross BlueShield. Over the years, Burgin became more involved in various community activities.
"It's been my experience that your relationships, both from the law firms and the Maryland State Bar Association, you carry with you throughout your career," says Burgin. She currently serves on the board of House of Ruth Maryland, which she was invited to join by a fellow parent from her child's school. A colleague from her Whiteford, Taylor & Preston days asked her to join the Maryland Access to Justice Commission, an organization that brings together civil justice partners—including law firm partners and the MSBA—to break down barriers that prevent all Marylanders from equally accessing the civil justice system. "This past year, we were able to get legislation passed that would provide for counsel in eviction cases," says Burgin.
She emphasizes that her philanthropic activities are not separate from her day job. In fact, many people may not realize that CareFirst is the largest not-for-profit organization in the state related to health insurance coverage, notes Burgin. "Our mission is to provide affordable and accessible health care for all." Volunteerism is encouraged; in early October, CareFirst employees had volunteered nearly 15,000 hours so far in 2022. Whether participating in the Greater Maryland Heart Walk to raise funds for the American Heart Association, or picking two tons of tomatoes to be donated to area food kitchens, or helping victims of domestic violence, Burgin says the throughline is making a difference in people's health.
"All of those types of issues lead to a healthy person or an unhealthy person. If a person is evicted and they're out on the street, they have health issues. When we're able to stop somebody from eviction, we're helping them from a health perspective, whether it's a physical or a behavioral or a mental health aspect," says Burgin.
"What I have done throughout my entire legal career, which has been in Baltimore, dating back to 1987, the first year I became a member of the MSBA, is to use my relationships, my legal skills, and my volunteerism in the community to help organizations who then in turn help others."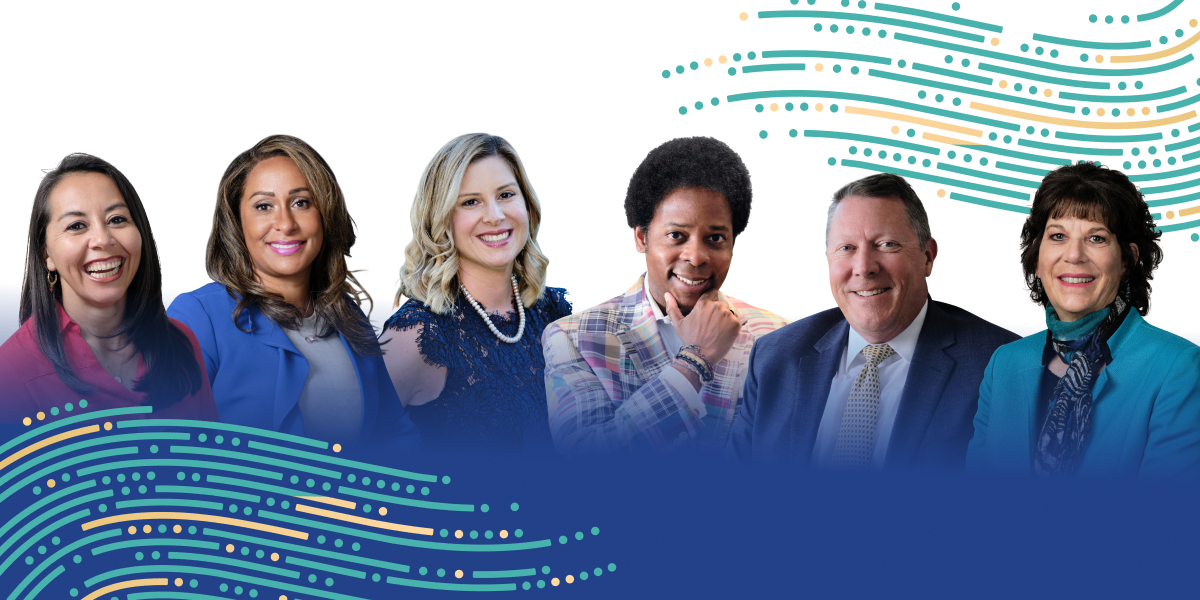 A legacy of legal and civic leadership
Like Burgin, real estate attorney Guy Flynn has had the good fortune of working for a firm that supports the idea of "doing good and doing well," he says. Flynn has practiced at the same law firm for 30 years, since he was hired as a summer associate in 1990 at the firm then known as Piper & Marbury, while attending the University of Virginia Law School.
"I've been able to see the firm grow from the old halcyon days as a Baltimore megafirm to now this global giant," he says of today's DLA Piper. "It's been an amazing journey. I've been able to do everything that I always thought a lawyer should do."
For Flynn, serving clients was always co-equal with his civic leadership roles. At MSBA, Guy is past chairman of the Real Property Section Discussion Group, a monthly gathering of leading real estate lawyers in the state for discussion of topical matters. From 2001 to 2011, Guy served on MSBA's Real Property Section Council, which is the governing arm of MSBA's Real Property Section. Currently, he serves on MSBA's Real Property Section Legislative Liaison Committee, which tracks and provides comment to legislation affecting real property interests in Maryland.
This culture of contribution was modeled by his colleagues and mentors, who include "legends" such as African-American attorneys George Russell Jr., and Kenneth Thompson, who made history when their law firm merged with Piper & Marbury in 1986, marking one of the first mergers of a minority-led law firm with a majority white firm. Flynn also cites the impact of Deke Miller, one of the founders of the Maryland Legal Aid's Equal Justice Council, and Don McPherson, the chair of his group at Piper, on his career and pursuit of pro bono work. "They were the best of the best lawyers, but also made their legacy outside the courtroom," says Flynn. "They showed me that I could both become a great lawyer and become an even greater citizen."
If those legendary men blazed a path for Flynn's career, an earlier mentor deserves credit for sparking his passion for the legal profession in the first place: his mother. She grew up in Durham, North Carolina, during the Jim Crow era, and inherited her spirit of activism from her father, a country lawyer and union organizer, says Flynn. "My mom was one of the Freedom Riders. She sat in at lunch counters. She was smack dab in the middle of the Civil Rights Movement." Flynn explains that she wanted to go to law school but, busy raising two young children and helping his father run his medical practice, she never had the opportunity to fulfill her dream. However, she lit the fire in her son. "My inspiration to become a lawyer was my mom," says Flynn, whose parents are still alive and active in the community.
Flynn is following their example. While he says, "I will always be a lawyer at heart," he has announced his retirement as a partner of DLA Piper as of January 2023. But he has no plans to stop working with the many organizations he's involved with, from Maryland Legal Aid and the Maryland Access to Justice Commission, to serving as president of the board of the Walters Art Museum.
Flynn and his wife, Nupur Parekh Flynn, were named the 2020 "Philanthropists of the Year" by The United Way of Central Maryland. They also received an award from The Children's Guild Alliance for their lifelong work on behalf of children in the greater Baltimore and Washington, D.C., regions.
"I tell young lawyers it's never too early or too late to make a difference. That's why I've always been so drawn to the MSBA and all their great work and programs," says Flynn, citing the network and skills he's built over the years through both his corporate and philanthropic endeavors. "Those are all skills that never leave you. I intend to deploy them fully in this next chapter for the benefit of as many people as possible."
The Maryland State Bar Association is home to the Maryland legal profession and an invaluable resource for the 40,000+ lawyers, judges, paralegals, law firm administrators, law students, and more we represent. Visit us online to learn more about the value of membership and resources that MSBA has to offer. Be a Part of It.