Load up your car, prepare your favorite playlist, pack up up your bike, and head to Montgomery County for your next weekend getaway. An easy drive from Baltimore, the county offers a cornucopia of authentic dining experiences, local libations, outdoor adventures, and historic treasures.
Whether you're looking to take a scenic drive through their 93,000-acre Agricultural Reserve, enjoy a bike ride along the Capital Crescent Trail, get competitive with our array of golfing options, connect with nature along the C&O Canal National Historical Park, or explore our downtown communities with friends and family, these weekend road trip ideas are sure to inspire you to visit Montgomery County, Maryland when the time is right for you.
The Ultimate Topgolf Getaway
Hone your skills and experience the thrills of golf in Montgomery County, Maryland. The county features two unique Topgolf experiences including a full-service facility in Germantown and a Swing Suite in North Bethesda. There are also eight public golf courses and driving ranges, and two mini golf courses. For a limited time, Bethesda North Marriott Hotel is offering a "Get Your Swing Back" package which includes an overnight stay and one hour of complimentary play in their new Topgolf Swing Suite.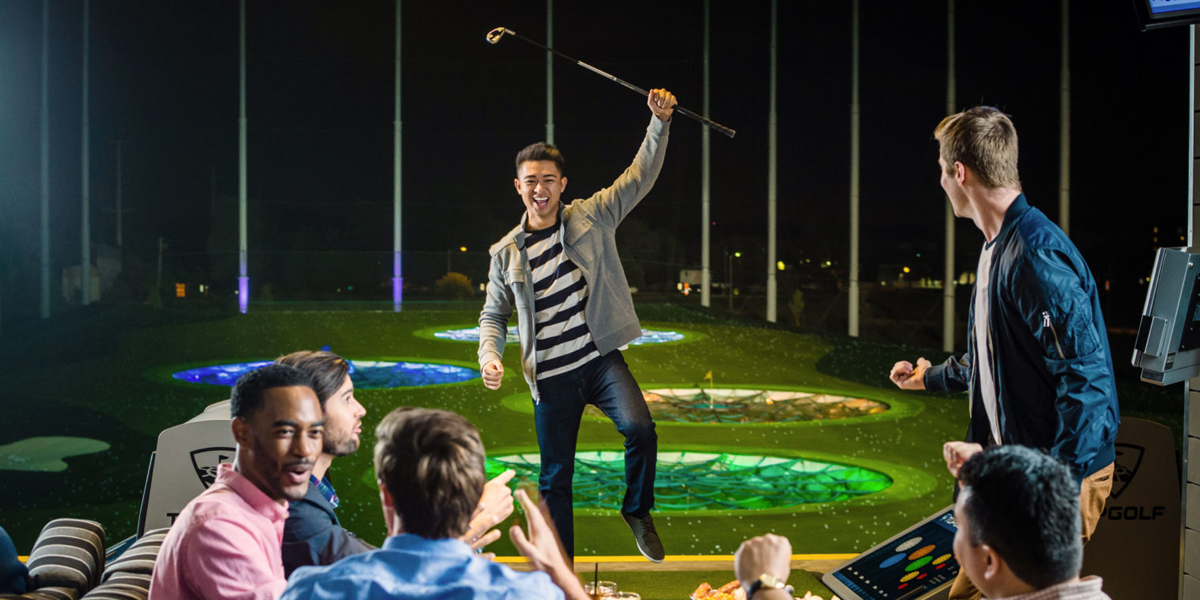 Cultural Experiences Next Door to D.C.
Retreat to refreshed, contemporary accommodations at Hyatt Regency Bethesda. Choose from 390 rooms, including seven suites, with sleek furnishing and impressive views of downtown Bethesda. Easy access to the Red Line Metro into Washington, D.C, is also a big plus. Immerse yourself in Glenstone Museum's seamless integration of art, architecture, and nature. Get tickets to an outdoor performance of Midsummer Summer's Night's Dream at Olney Theatre Center or catch a show at AFI Silver Theatre and Cultural Center.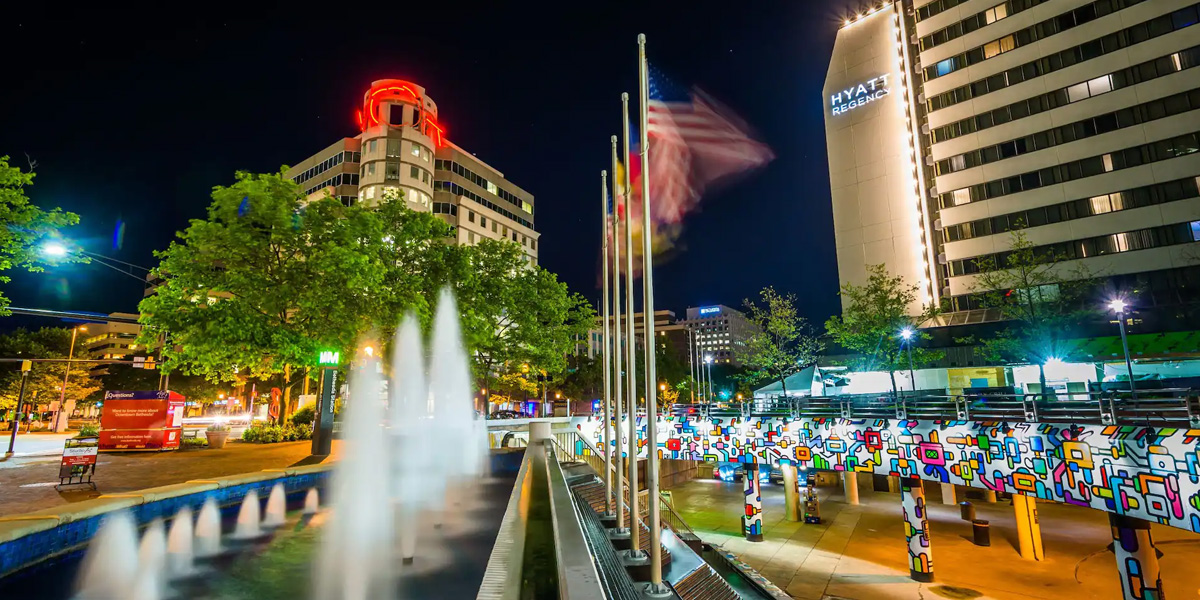 Shop Small. Shop Local.
There is no shortage of shopping options, including a vast array of locally owned boutiques. Stop by The Family Room in Laytonsville to browse its selection of Maryland-made products. Then venture to Takoma Park's Historic Main Street and check out Tabletop, a homewares and gift store. After a morning of shopping, enjoy sumptuous lunch at The Republic. Nearby is Kensington Antique Row, where you will find individual antiques and specialty shops, a multi-dealer antiques market, a design center, art gallery, and several cafes and restaurants. Take advantage of a wide selection of packages, including a "Girls Getaway" promotion, offered by Canopy Washington DC Bethesda North.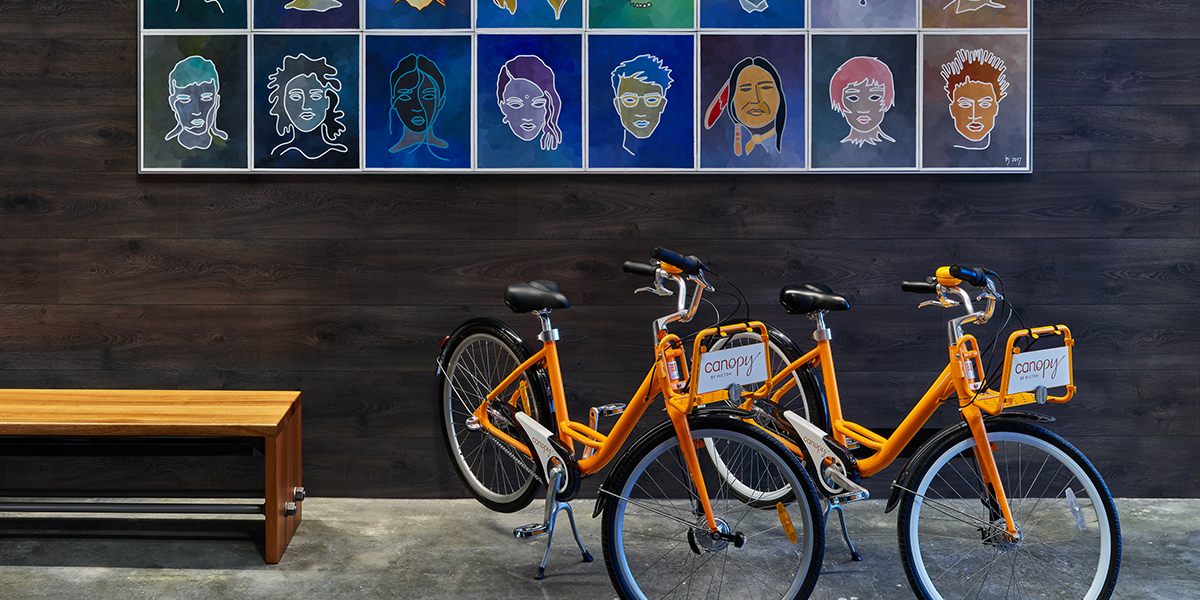 A Place for Beer Lovers
No visit to Montgomery County would be complete without trying its many breweries along the Tastemakers Trail. Locals love drinking a pint on a working horse farm at Waredaca Brewing Company, sit in a pine grove at Elder Pine Brewing, or taking the Red Line Metro to Silver Branch Brewing Company. After you check in at the Cambria Suites Rockville, enjoy a local brew at one of several restaurants at Rockville Town Square.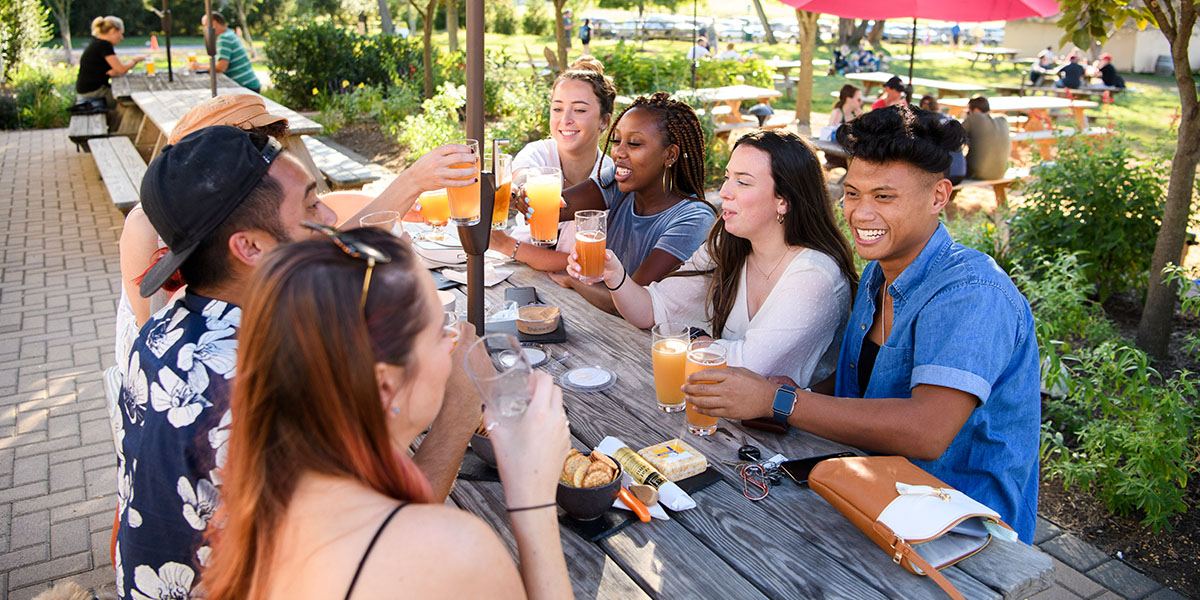 Montgomery County's Rural & Adventurous Sides
Stroll gentle rolling hills and take in the picturesque views in Montgomery County's 93,000-acre Agricultural Reserve. Visit an array of pick-your-own-farms including Butler's Orchard, Rock Hill Orchard, Woodborne Creamery, Homestead Farm, and more. Another thrilling option is the Adventure Park in Sandy Spring. With 13 different trails of varying levels of difficulty, the course offers nearly 200 unique challenges from bridges to zip lines. Keep the fun going when you stay at Gaithersburg Marriott Washingtonian Center along rio's lakefront and within walking distance to shops, restaurants, and other fun experiences.
Looking for weekend getaway ideas in Montgomery County, Maryland? Be sure to request a free getaway guide at Visitmontgomery.com.