While walking along Baltimore's Waterfront Promenade, you may have encountered one or more neon green-jacketed Cleaning Ambassadors working to keep the waterfront clean and welcoming. Almost all of these friendly Waterfront Partnership employees are participants or graduates of Living Classrooms Foundation's Project SERVE employment training program. Project SERVE work crews are visible in other areas across the City as well, cleaning streets in Federal Hill, conducting landscaping at Fort McHenry, repairing building facades in Park Heights, and working traffic control with Flagger Force. Every day, SERVE participants are learning marketable skills while improving and beautifying Baltimore's urban landscape–transforming their own lives in the process.
"When one door shuts, another one is going to open as long as you invest in yourself."

Franswayn Hawkins, a Project SERVE graduate, is a Training Coordinator/Team Lead for the Waterfront Partnership. Just three years ago, Franswayn was released from prison after serving an 11½ year sentence. He was feeling lost in many ways. Job prospects were nonexistent. He felt like he had lost social and communication skills, and he was experiencing low self-esteem. But then Franswayn found Project SERVE, one of Living Classrooms' key workforce development programs. Primarily—but not exclusively—catering to returning citizens, Project SERVE trains participants for employment in landscaping, maintenance, construction, and traffic control. Franswayn's motivation and commitment to success was bolstered by program staff who believed in him. After two months in SERVE, Franswayn was hired by Block by Block, the parent company of Waterfront Partnership. He rapidly rose in the ranks to his current position, where he is thriving.
Project SERVE is just one of Living Classrooms' many job training opportunities available to Baltimore's teens and adults. The Foundation offers training in customer service, retail, hospital jobs, Information Technology, and environmentally-focused "green" jobs. All of these workforce development programs include 12 months of follow-up support to help participants alleviate common barriers to successful employment, such as transportation, childcare, access to vital records, and/or legal issues. This wraparound support has proven critical to successful employment retention.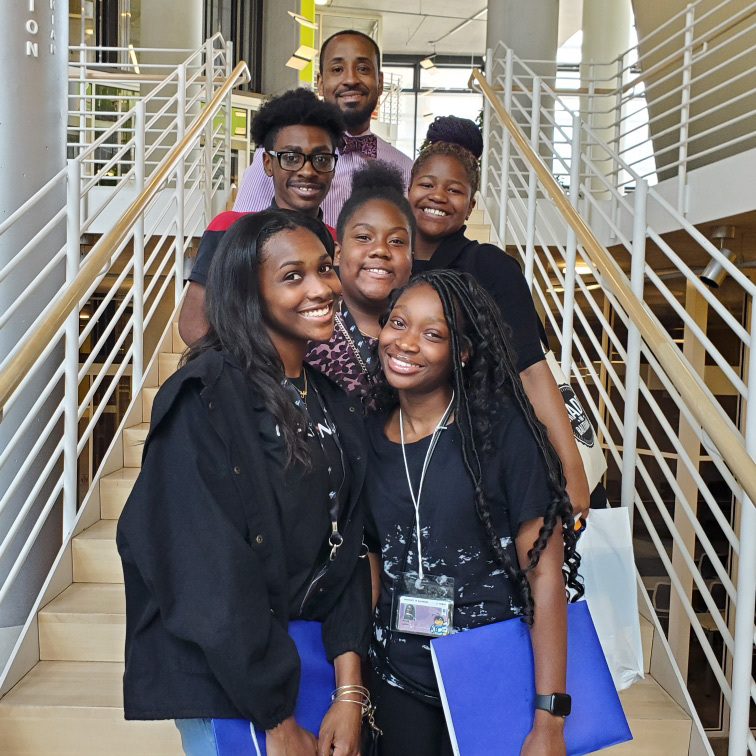 "When someone gives you a pat on the back and says, 'Good Job,' it means a lot, especially coming from a place where you're not used to hearing that."
Living Classrooms' first job-training program, Fresh Start, was created in 1989 to serve adjudicated youth. Since then, the Foundation has also recognized the need for job opportunities for non-justice involved youth as a means to prevent criminal activity in the first place. To this end, Living Classrooms employs 40-50 Baltimore City youth each summer at the Inner Harbor Paddle Boats and Electric Pirate Ships, where they learn customer service skills, punctuality, and money management. In summer 2019, Living Classrooms partnered with the Mayor's Office of Employment Development, Urban Alliance, and Bloomberg Philanthropies to deliver an intensive one-week job readiness program to 188 young people in the City's YouthWorks summer initiative; the program also included training for employers who were interested in hiring local youth. This successful partnership resulted in all participants being placed in employment throughout Baltimore.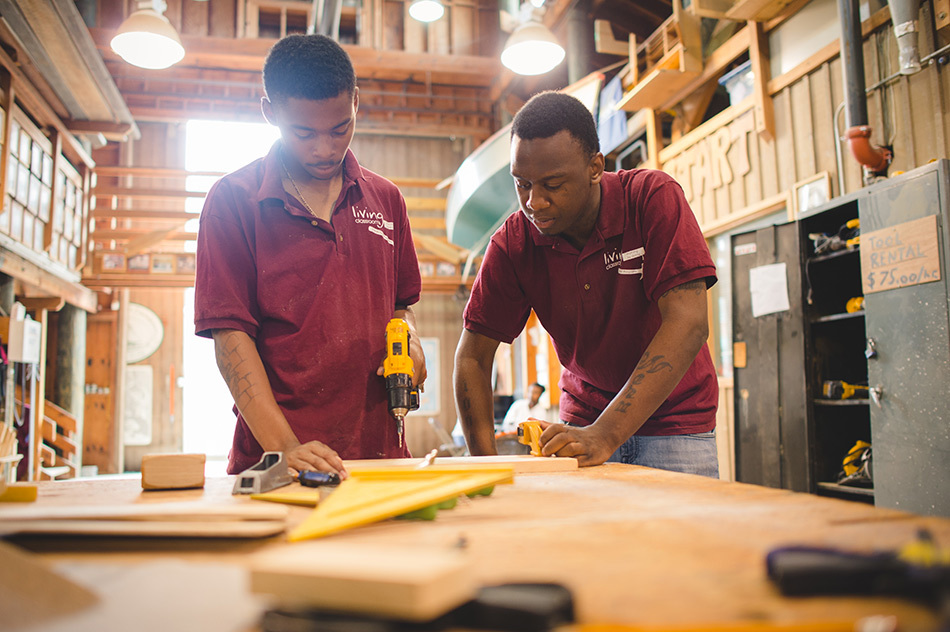 "It's not all about me, it's about building something. It's about being in the back sometimes and pushing other guys forward."
All of Living Classrooms' Workforce Development programs are giving participants a springboard to invest in themselves and in their community. Their success inevitably ripples out to others. About two years ago, Franswayn's daughter Ashley was struggling to find employment, so he referred her to Project SERVE. After completion of training and entry level employment with Waterfront Partnership, Ashley secured a position at The Maryland Zoo. She was recently promoted to a supervisory role and loves her job. To say that her father is proud is an understatement. Says Franswayn about the opportunities that have led him, his daughter, and so many others to invest in themselves and their future, "Living Classrooms takes you out of your normal environment and puts you in an environment where everything around you is success…it's a whole new way of living. The sky is the limit."
---
We invite you to learn more about Living Classrooms and its workforce development opportunities in Baltimore by visiting www.livingclassrooms.org, Facebook, Instagram, Twitter, or YouTube.
---