Special Section
Right-Sized Living
Today's retirement facilities are about more than downsizing— they're about gaining a lifestyle.
Is it time for a change? Your five-bedroom house with its big backyard was ideal to raise a family. But when the kids left home, the cleaning, the mowing, and the repairs all became too much. Or maybe you live in a condominium but now you've started thinking that you don't want to burden your children with your care down the road.
If either scenario sounds familiar, you're not alone. Many of the Baby Boom generation (and even those older) are now ready to shed the responsibility of owning a big house or condo and downsize. Or, as many call it today, "right-sized." Some may want a 55-and-over community, while others are opting for a Continuing Care Retirement Community (CCRC). Luckily, the Baltimore area offers lots of choices for your next move.
What is a CCRC? Sometimes known as a life-plan community, it's a place where you have access to multiple levels of care on a single campus. Most offer independent and assisted living, memory, skilled nursing care, and rehabilitation. Residents don't have to relocate if their needs change with age. It also provides flexibility for spouses or partners needing different levels of medical or personal care. According to the Maryland Department of Aging, the agency that regulates CCRCs, there are 38 CCRCs in the state. And they urge anyone who is considering moving into one to consult with an attorney and a financial advisor familiar with CCRCs and the various agreements they require before signing any documents. Independent living CCRCs provide some sort of meal plan, housekeeping, social activities, some transportation, and maintenance. Depending on the facility, the activities, amenities, meal plans, and housekeeping schedules can vary. But all include three meals a day for assisted care and higher.
Eleanor Landauer, vice president of advancement and communications at Broadmead in Hunt Valley says, "The average age of residents coming in is around 76."
According to Elizabeth O'Connor, director of marketing and sales for the Blakehurst community in Towson, these days younger people are coming into CCRCs. This generation sees that senior living is not about moving when you have to, but rather choosing to move when you can enjoy all that is offered at these vibrant facilities. Communities now offer pickleball, various fitness classes at the gym, trainers, indoor pools, stimulating college-level courses, and menus that include international cuisine, as well as expanded gluten-free and vegetarian dining options. Since travel is still important for residents and some have second homes, opting for a senior living community affords them the freedom to lock the door and leave, without the worry of maintenance or upkeep.
O'Connor adds, "The new resident is arriving at our door with a high level of pride about their independence. Many of this generation experienced the sandwich effect that put them in a position to not only care for their children but quite often their aging parents. As a result, they are doing the opposite and landing here so their children will never have to care for them."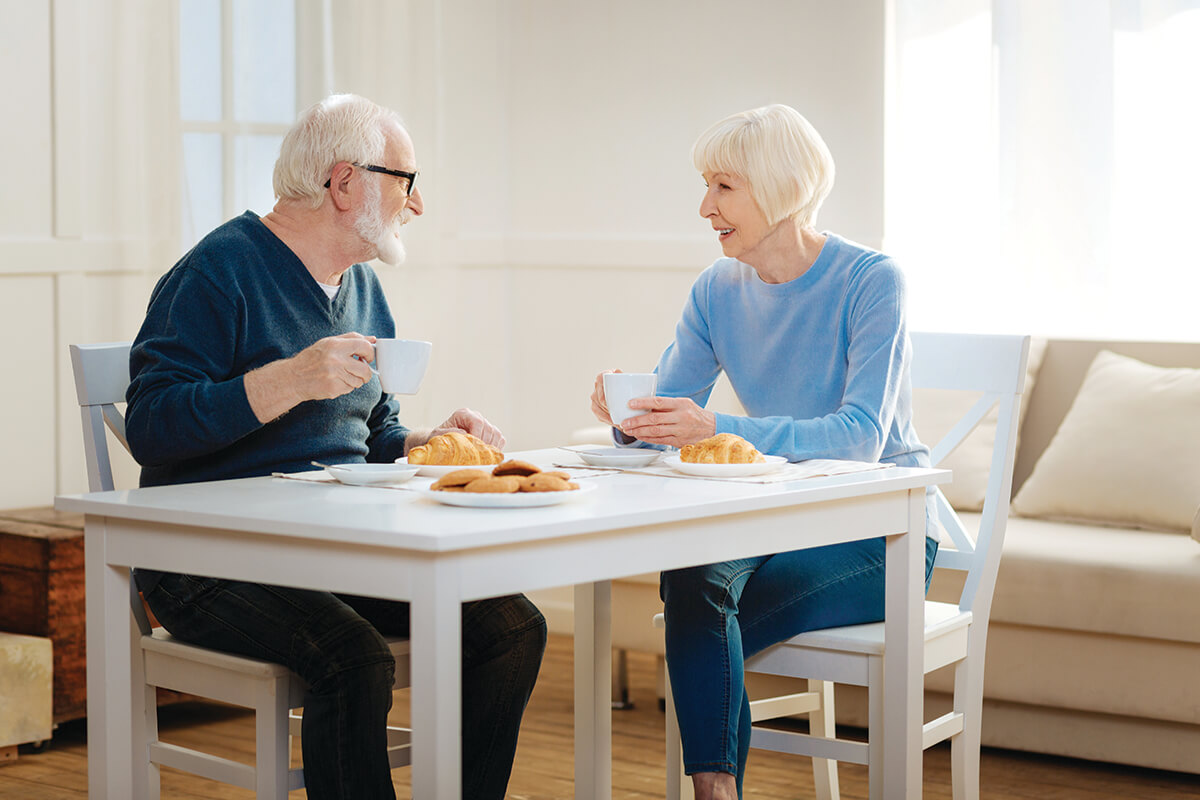 Peggy*, a native Baltimorean, will never forget the Christmas when her parents held up an envelope and said, "This is the best gift we could give you. You aren't going to appreciate it now, but you will later." No, it wasn't money or tickets for a trip, but rather their acceptance letter to a CCRC. And through the years, with her parents' medical needs mounting, Peggy saw how right her mother was.
"So, a few years after my husband retired, we decided to move into a CCRC. We had already moved from a very big house into a condo," says Peggy, who was only 67 at the time. She and her husband now live at Blakehurst. "My parents inspired us to make the move when we could choose where and when. When you come in younger, you get to make friends and enjoy everything that's offered."
But of course, residents come to a CCRC for many different reasons. Doug moved to Baywoods of Annapolis in 2016 when he was 74 and his wife Donna, who was originally from Baltimore, was 71. Doug, a retired Air Force Colonel, and his wife lived all over the world. When Doug was retired and his wife was offered a job as chief of Historic Preservation for the City of Annapolis, they bought a house and moved there.
"In 2008, after retiring, Donna started showing signs of dementia," says Doug. Finally, in 2016, he realized they could no longer manage in the house. After looking at several places, he chose Baywoods of Annapolis, less than three miles from their home. "Bright and on the water, it was perfect. I met so many people who were friendly and helpful with getting caregivers. It made transitioning go smoothly, especially with such a major life change. The caregivers were wonderful, and I was able to take mental health breaks."
Doug felt fortunate that he was able to care for his wife in the apartment until she died in 2020. What was comforting was that during this time he knew that if he needed to move her to the Health Center, he could. Today, now 81, Doug works out
three days a week, does yoga once a week, is vice president of the Baywood Residents Association, and plays the saxophone in the rhythm band there. Doug says with a laugh, "All this keeps me off the street."
Sometimes it's age that brings someone to a CCRC. But although Edie is 90 and moved to Edenwald a little over a year ago, no one would ever say she's old. After all Edie, who worked in advertising and public relations, formed her own company, Edie Brown and Associates, after retiring in 2000. "I did it when Feld Entertainment, a live-show production company, said that they didn't want anyone else handling their PR but me." And she's still working. "I just finished Monster Jam and I do Sesame Street, the circus, Jurassic World, and Disney on Ice. All happy things." Edie had lived in a very big house and then transitioned to a condo before moving to Edenwald. Her husband passed away while they lived in the condo.
"My son was visiting from out-of-town and saw me on a ladder changing a lightbulb. He said, 'Why don't you call a handyman.' When I said that I didn't have one he said, 'It's time to move.'" Transitioning was very easy for her. "The services are amazing. If you need a lightbulb changed, you just make a call."
Besides doing activities at Edenwald, she bowls and plays nine holes of golf several times a week at a country club. "I like to say I'm still kicking, just not as high."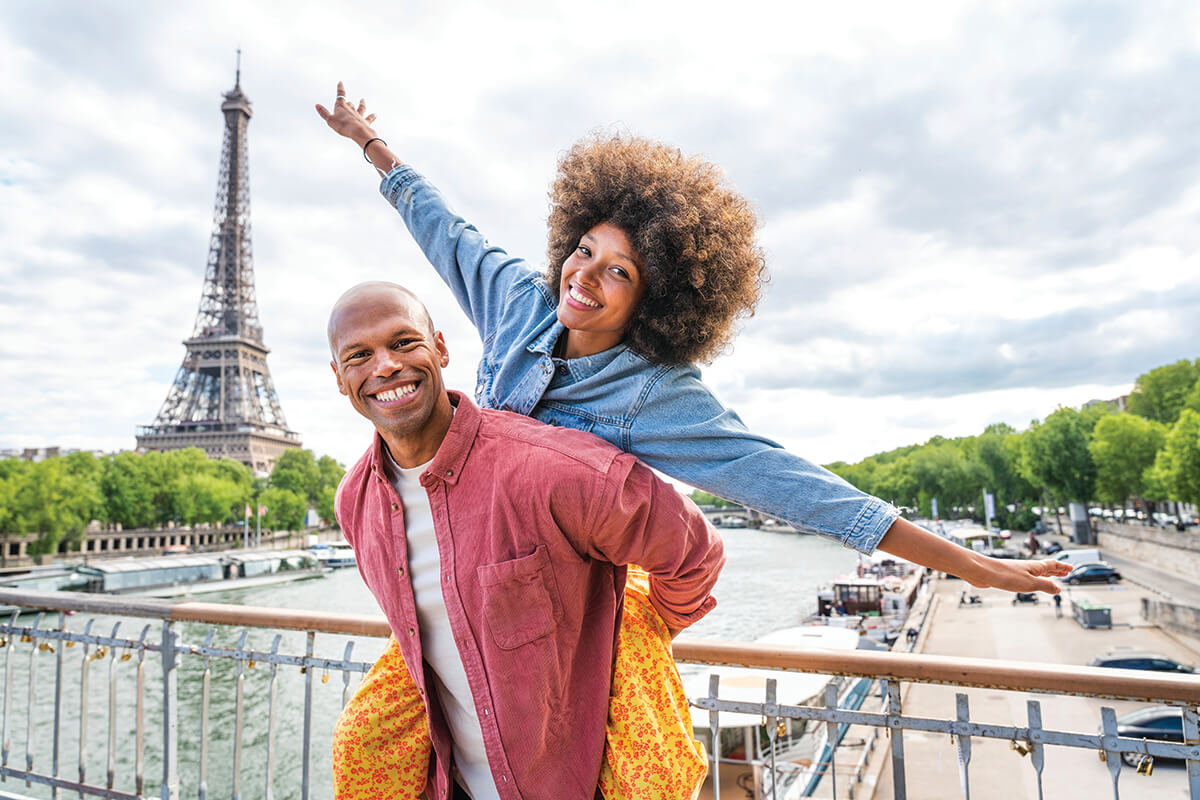 A Rental CCRC
Katie and her husband were living in a single-family home. But after she had two heart attacks and her husband had one, the doctor told her that she shouldn't be cutting the grass and climbing stairs. "Finally, when I heard I could bring my piano, I said yes," says Katie, who is a realtor and teaches piano. Her husband, James, is a driver for Green Spring Pharmacy. Katie, 83, and James, 84, moved to Atrium Village over a year and a half ago.
"I love it here. There are so many wonderful activities," she says. Katie, who attended Peabody Conservatory, is the director of the Choir of the Atrium Village and the Heritage Church of Christ in Baltimore, and vice president of the Residents' Council. She takes courses at Atrium Village, is on the president's committee at Morgan State University, and the list goes on. "I tell fellow residents to get out of their apartment and be active." Her motto is, "I didn't come here to die. I came here to live."
At Atrium Village there's no entry or buy-in fees, or a commitment of retirement assets, as with most senior living communities. The cost of an apartment, dining options, all activities, fitness, housekeeping, and other services are included in the monthly lease. Atrium Village has independent, assisted, and memory care. And it just underwent a $13 million renovation.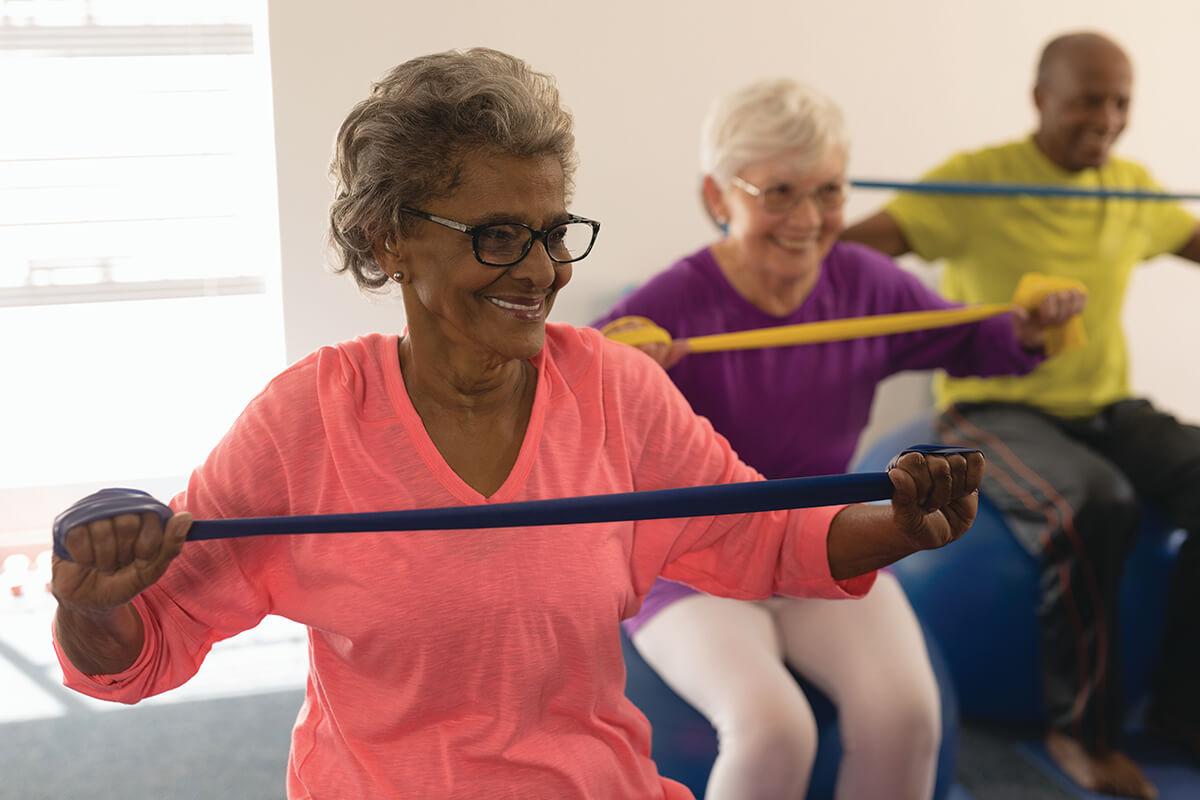 How to Choose the Right CCRC for You
When you choose a facility, besides the location, it's also important to know what type of contract they offer. Some CCRCs offer more than one type. These contracts can be very complicated. You need to treat this decision like you would any major investment. You have to do your research and seek the assistance of a lawyer or someone very knowledgeable to go over all the details. Besides loving the apartment, the food, and amenities, you should be comfortable with the contract you sign. In addition, you must know that the finances of the CCRC are healthy, so that your present and future services will continue.
AARP recommends visiting several CCRCs in your area. They will offer insight into what will work for your needs.
Remember Peggy, who lives at Blakehurst? Well, that wasn't her first life in a CCRC. "We had been at a CCRC for six years in Frederick when my husband and I decided we weren't happy with some things we were seeing. Mostly, we didn't like the care we would need in the assisted and nursing areas."
The couple started a new search, this time in the Baltimore area. "When we visited Blakehurst, everyone was so friendly, and the staff called the residents by their first names. Plus, the residents couldn't stop raving about the place."
Some CCRCs have apartments, others have cottages, while others offer both. Landauer says, "If you love the outdoors and nature, Broadmead is the place to live. Our campus is on 94 acres, with woods, meadows, walking trails, and over 600 trees. We just hired a vice president of sustainability. I believe we are the first life-plan community to have one." And Broadmead has a very active arts council that is both planning and mounting exhibitions by important artists and growing their own permanent art collection.
Landauer adds, "The majority of our housing is single-level garden homes set in clusters around a central courtyard. I think a lot of people choose Broadmead for those homes, but we have beautiful mid-rise apartments, too. Something for everyone."
Connie, age 78, has been living at Broadmead for a little over two years. "My sister had taught ceramics at Broadmead and she suggested we both move there," Connie says. "I'm so glad she suggested this place. I love it. The people are wonderful, and the setting is great. I have a garden home that overlooks the lake."
And, of course, food is very important. Typically, residents in independent living get at least one meal a day. Many CCRCs offer a variety of dining options beyond a dining room, including informal options where they can grab a smoothie and flatbread at the café, bistro, deli, or pub.
Peggy says, "When we visited, everyone raved about the food. I was beginning to think they put something in the water. But after living here for over four years, it's all true."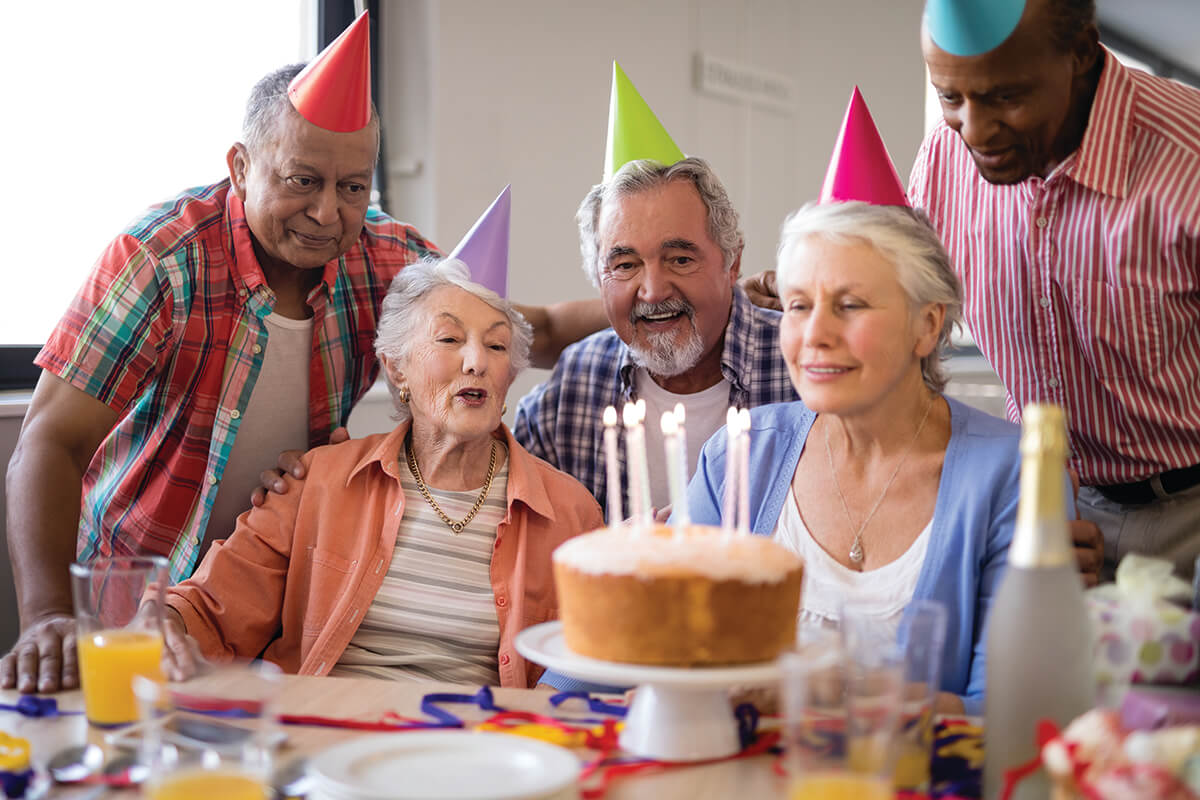 Getting Involved
Besides making new friends, residents take part in a host of social opportunities onsite that include everything from exercise, swimming, card games, trips, lectures, putting on the greens, pickleball, chorus, art classes, and walking trails. Many residents at life plan communities get involved by volunteering on committees and even running a shop.
Connie had worked in retail, managing the gift shop at the American History Museum at the Smithsonian, at Mount Vernon, and then at the private, nonprofit, the White House Historical Association. She now manages the Old and New Shop at Broadmead, where they sell items like household goods, furniture, and jewelry. It's open Monday through Friday, and most likely that's where you'll find Connie. Though she still manages to fit in Scrabble and Happy Hour.
Edie came to Edenwald thinking she was going to be low-key. But it didn't happen. "I'm involved with the Edenwald Speakers series since I know so many people." Edie got Sen. Ben Cardin and others to come speak and she also joined the Trips and Travel committee.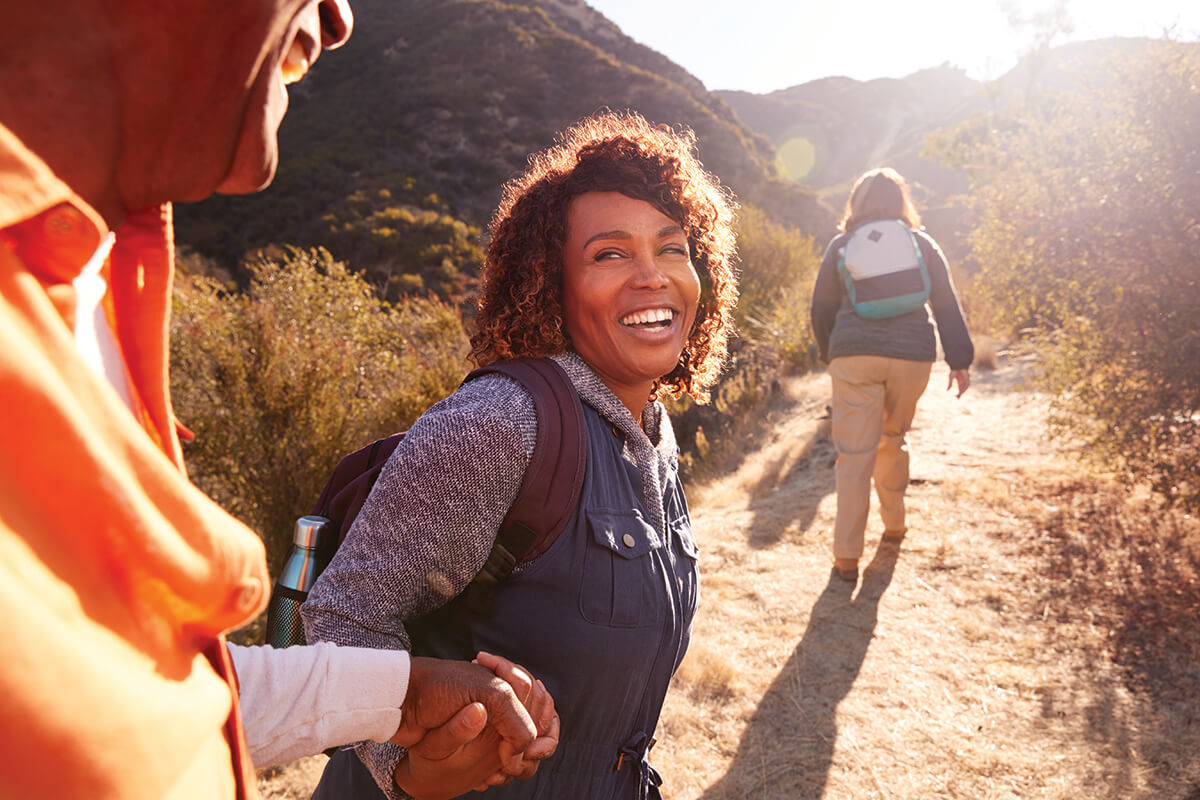 Over-55 Communities
Most over-55 communities offer resort-style living. According to Veronica Lawson, an associate broker at Real Broker, LLC, these communities are ready-made for like-minded individuals, where physical and emotional wellbeing are key components. They offer a calendar of activities and have clubhouse amenities, such as fitness centers and resort-like pools, as well as social clubs that encourage interaction to the degree desired. Also, many offer walking and bike trails, dog parks, pickleball, and other outdoor social activities, as well as planned trips to local events such as plays and concerts. This interaction between neighbors creates a strong sense of community that in turn creates a fun and safe environment. Another plus, for those who prefer a peaceful environment, is that they are typically quieter compared to residential neighborhoods with families. And some are even gated for security.
Resident Peggy sums it up well when speaking of her experience: "It's like living at a fivestar resort."
*Residents' first names only are used for privacy reasons.
Find the Best in Baltimore