After more than a year without travel, it's time to get your next trip on the books. But what if you don't know where to begin planning or can't decide where to go? Celebrity Cruises is your answer. With multiple itineraries to choose from for each destination, their offerings have something for every traveler. And not to mention drinks, Wi-Fi, and tips are always included with any trip, anywhere you go. To learn more about their cruises, we talked to the team at Celebrity Cruises to get the details on the many getaway options.
Made for the adventurer or nature enthusiast, Celebrity Cruises' Alaska sailings are filled with natural wonders, remarkable wildlife, and rich history. Choose from 15 itineraries, ranging from nine to 13 nights, and see hundreds of miles of untouched beauty. North- and south-bound sailings feature glimpses of glaciers such as the Hubbard and Dawes—just two of Alaska's 100,000 glaciers.
Extend your vacation and travel to the mainland with Celebrity Cruisetours—featuring a five-star motorcoach and railway—to see all the beauty Alaska has to offer and for a more immersive cultural experience. By combining the sea and land tours, you can hike Denali National Park, traverse through the tundra, and encounter rare wildlife. Not only known for its nature, Alaska also boasts one-of-a-kind fine dining, art galleries, and other urban features.
Sailings depart from Seattle, Washington, Seward, Alaska, and Vancouver, British Columbia. All Alaska sailing ships include high-end restaurants, shops, cocktail and wine bars, kid-friendly activities, and, of course, impeccable service. Customize your experience and explore Alaska by sea, land, or both.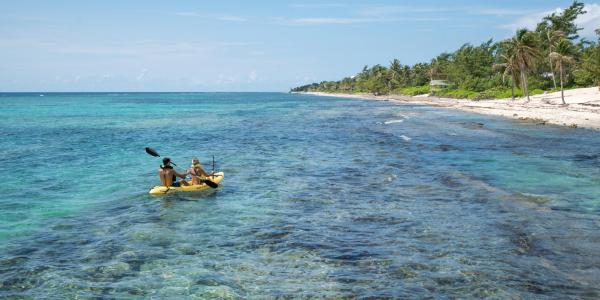 The options seem endless when planning your vacation to paradise. Choose from Celebrity Cruises' 136 unique itineraries with port stops throughout the entire Caribbean—which encompasses about 100 must-visit islands. Whether you're a parent wanting to plan a trip for the family, beach bum looking to catch some sun, history buff wanting to experience a rich culture, or foodie craving vibrant cuisine, each tropical destination is home to all.
Caribbean beaches are some of the best in the world and every one has its own special personality. Spend some time on land to experience the different cultures of each port. You can personalize your trip with shore excursions to explore heritage sites, dive or snorkel coral reefs, horseback ride on the beach, or hike through waterfalls, rainforests, and caves. Plus, the seafood, coffee, and chocolate are exceptional for post-excursion fuel. No matter where you dock, the Caribbean spirit is a marvel not to miss.
Regional destinations include the Eastern Caribbean, Western Caribbean, Southern Caribbean, Costa Rica, Mexico, Florida, Virgin and US Virgin Islands, ABC Islands, Puerto Rico, and Central America with options from three to 12-night stays. Depending on the itinerary, ships depart from Fort Lauderdale, Tampa, and Miami. If you're looking for a closer departure, Bermuda sailings leave from port in Bayonne, New Jersey–just a three-hour drive from Baltimore. While aboard a Celebrity Cruise Ship, enjoy unmatched restaurants, bars, shops, theaters, and outdoor decks with gardens and sports courts.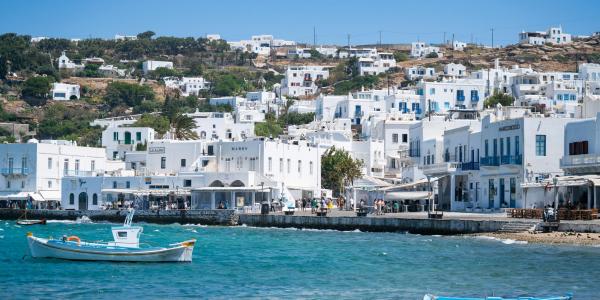 From the Baltic to Mediterranean seas, Celebrity Cruises has a port throughout Europe ready for you. Unique on-shore excursions throughout some of the most iconic cities are available in each landing. Immerse yourself in the incredible regions of Scandinavia, British Isles, or the Mediterranean—all with Old World history intertwined with new experiences ready to be discovered.
Exciting things are coming in 2022. Celebrity Cruises is launching a new ship, the Celebrity Beyond℠, this spring. Featuring a flawless resort deck with outdoor gardens, an adults-only Solarium pool, and a main pool, the onboard activities have fun for the whole family. Your trip wouldn't be complete without top-notch entertainment so the Celebrity Beyond℠ boasts a theatre and casino. Plus, five-star dining at The Eden and an unparalleled floating-bar experience at The Magic Carpet will keep you fueled for more fun.
Like all Celebrity Cruises, high-end amenities like elegant dining, aperitif lounges, and activities for kids and adults are available while on board other ships. View all of Celebrity Cruises' European adventures and learn more about the 162 specially curated itineraries, here. Don't miss out on experiencing untouched natural wonders and historic monuments.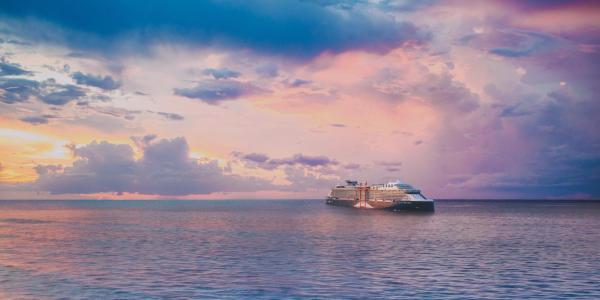 With new journeys awaiting you all over the world, where will you choose to travel next? Celebrity Cruises is your personal travel agent and guide wrapped into one. Their services offer easy and convenient travel planning that will make your trip nothing short of spectacular. All vessels guarantee fun for all ages like Camp at Sea for kids or casinos for adults. Book your trip early to lock in your preferred date and cabin type before space runs out. Plus, in the height of wave season, you're sure to find the perfect deals and specials to make your next vacation extraordinary and your New Year's resolution come true.
Putting your safety first, Celebrity Cruises is taking precautions to ensure all guest experiences are exceptional and safe. From enhanced cleaning protocols to fresh air filtration systems, they're taking the extra step so you can "Cruise with Confidence." Review their Healthy at Sea initiative to learn more.