Special Section
Spring is in Full Swing in Baltimore County
Baltimore County is an ideal destination for travelers from afar or those who want to explore something new in their own town.
By Baltimore County Office of Tourism —

This is the perfect moment to shake off winter and get back out with friends and family. With its convenient location, Baltimore County is an ideal destination for travelers from afar or those who want to explore something new in their own town.
Life sure has had its ups and downs in recent years, but one thing has stayed the same: Baltimore County is a lively home to a wide array of activities to suit any interest. Our parks, restaurants, shops, recreational areas, and golf courses are open for everyone to safely enjoy.
In the following pages we provide you with information that is sure to inspire your next outing. Cuisine connoisseurs will appreciate a taste of all that we have to offer, from farm-fresh produce to world-class restaurants and wine from locally grown grapes.
We offer charming main streets for strolling, the perfect way to shop small. For families looking to reconnect, Baltimore County has outdoor adventure, arts, athletic, and recreational activities that will surely entice even the most reluctant in the family to put down that device and enjoy some fresh air.
It's time to get back to play again. Whether you're ready to pick up the game of golf, want to return to open air concerts, or are looking for a way to amp up your fitness practice (paddle pilates, anyone?), let Baltimore County welcome you with all we have to offer.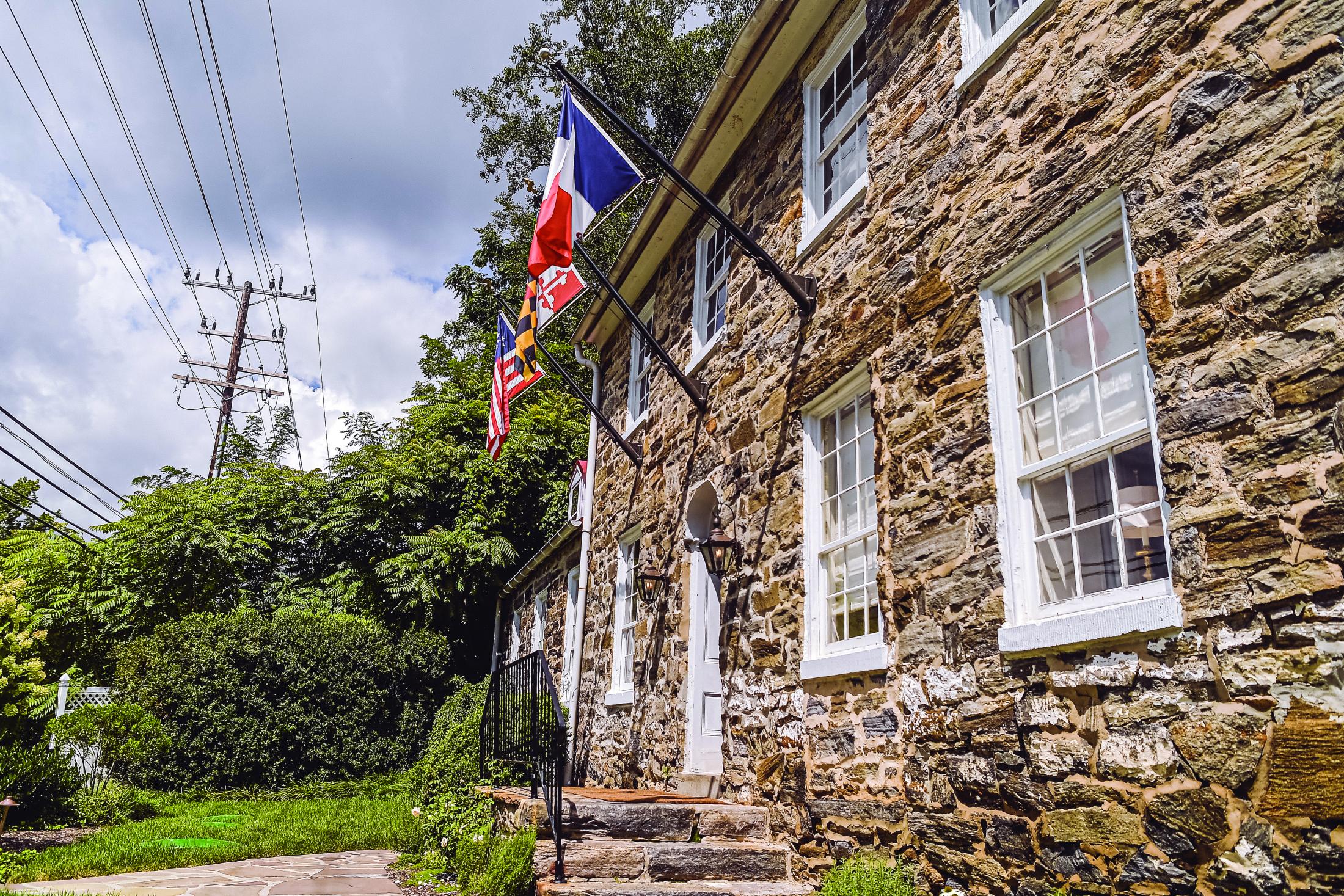 The construction of the Milton Inn dates to the mid-18th century and it began its life as a coach stop for local Quakers. It is still a haven of hospitality in Baltimore County, only now it welcomes diners with discerning palates from all around the region.
"OUR LONG-TIME CLIENTS AND OUR NEW NEIGHBORS HAVE BEEN SO ENTHUSIASTIC. ALSO IT'S NOT HALF BAD FOR A CITY BOY LIKE ME TO GET TO ENJOY THE BEAUTIFUL COUNTRYSIDE OF NORTHERN BALTIMORE COUNTY EVERYDAY. " — TONY FOREMAN
The announcement that the Foreman-Wolf Group were going to reopen The Milton Inn— its first restaurant in the county—created a shockwave of culinary joy.
Foreman-Wolf refreshed the historic building's interiors and kitchen, opening the restaurant in 2021 under the guidance of chef and coowner, Chris Scanga. Today, The Milton Inn offers cuisine focused on the Southwest of France showcasing fresh, seasonal ingredients from over two dozen of the mid-Atlantic's finest farms and purveyors.
Looking to taste more of what Baltimore County offers? Try these delectable destinations:
THE TILLERY, OWINGS MILLS
Dine in on classic American fare and craft beverages or enjoy sitting outside, perhaps around the firepit.
thetilleryowingsmills.com
PERENNIAL, TOWSON
Enjoy Chef Jay Rohlfing's innovative, seasonally-inspired menu and a "robust cocktail program," right in the heart of Towson.
perennialtowson.com
LA FOOD MARKETA, PIKESVILLE
Chefs Chad Gauss and Johntay Bedingfield bring the same quality of its sister restaurant in the city, The Food Market, to Quarry Lake.
lafoodmarketa.com
SUNSET COVE, MIDDLE RIVER
This beach bar and restaurant with its perfect waterfront view is the place to enjoy long, warm summer days and evenings.
sunsetcovemd.com
THE HUB, CATONSVILLE
This food hall features cuisine from multiple vendors so you can sample everything from Korean street food to all things hot pot goodness. There's even a Montessori-inspired kids play area.
thehubfoodcourt.com
BOORDY VINEYARDS, HYDES
Enjoy everything from a tour of the vineyard to food truck cuisine and farmers' markets, all with a sip of wine from one of the county's oldest vintners.
boordy.com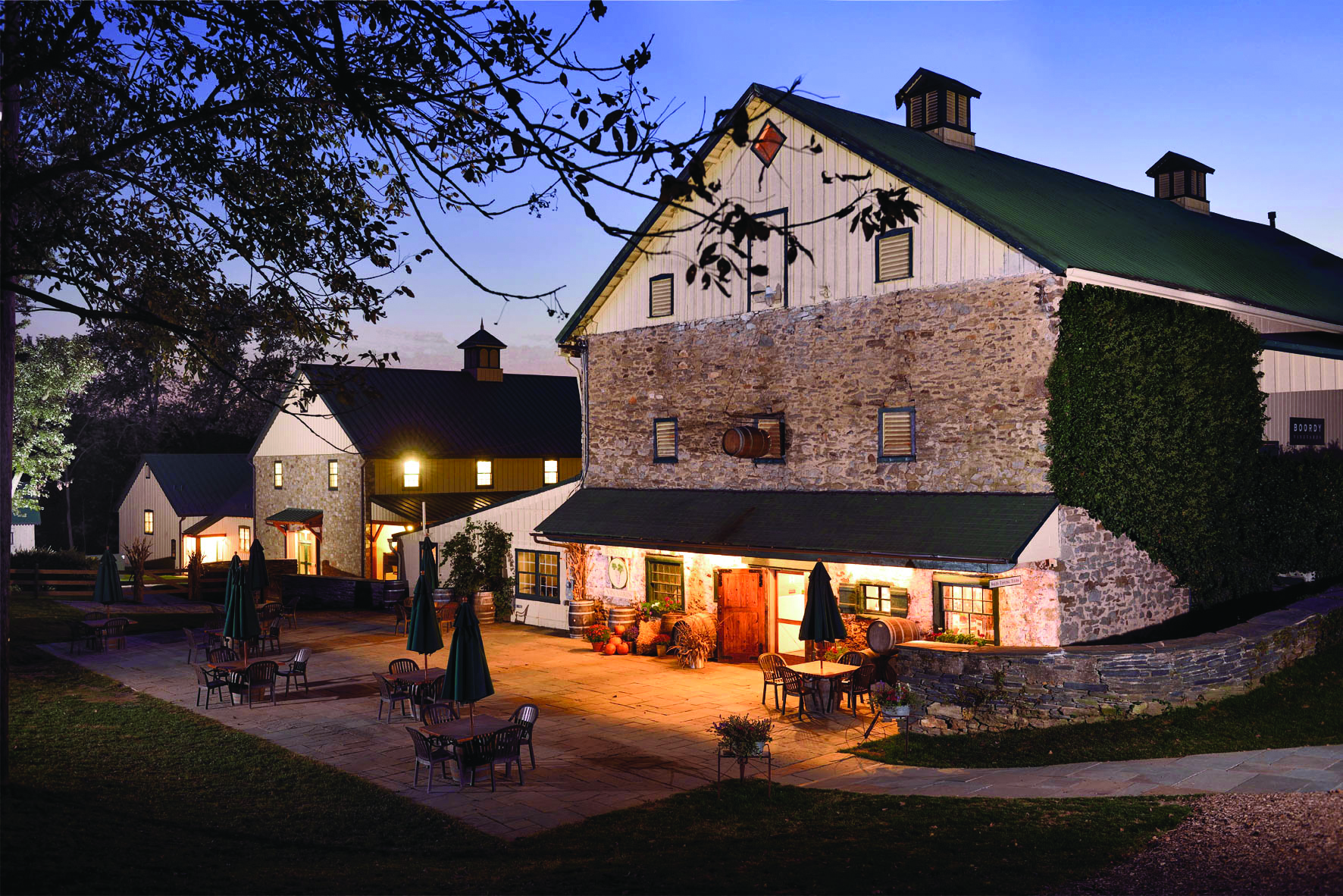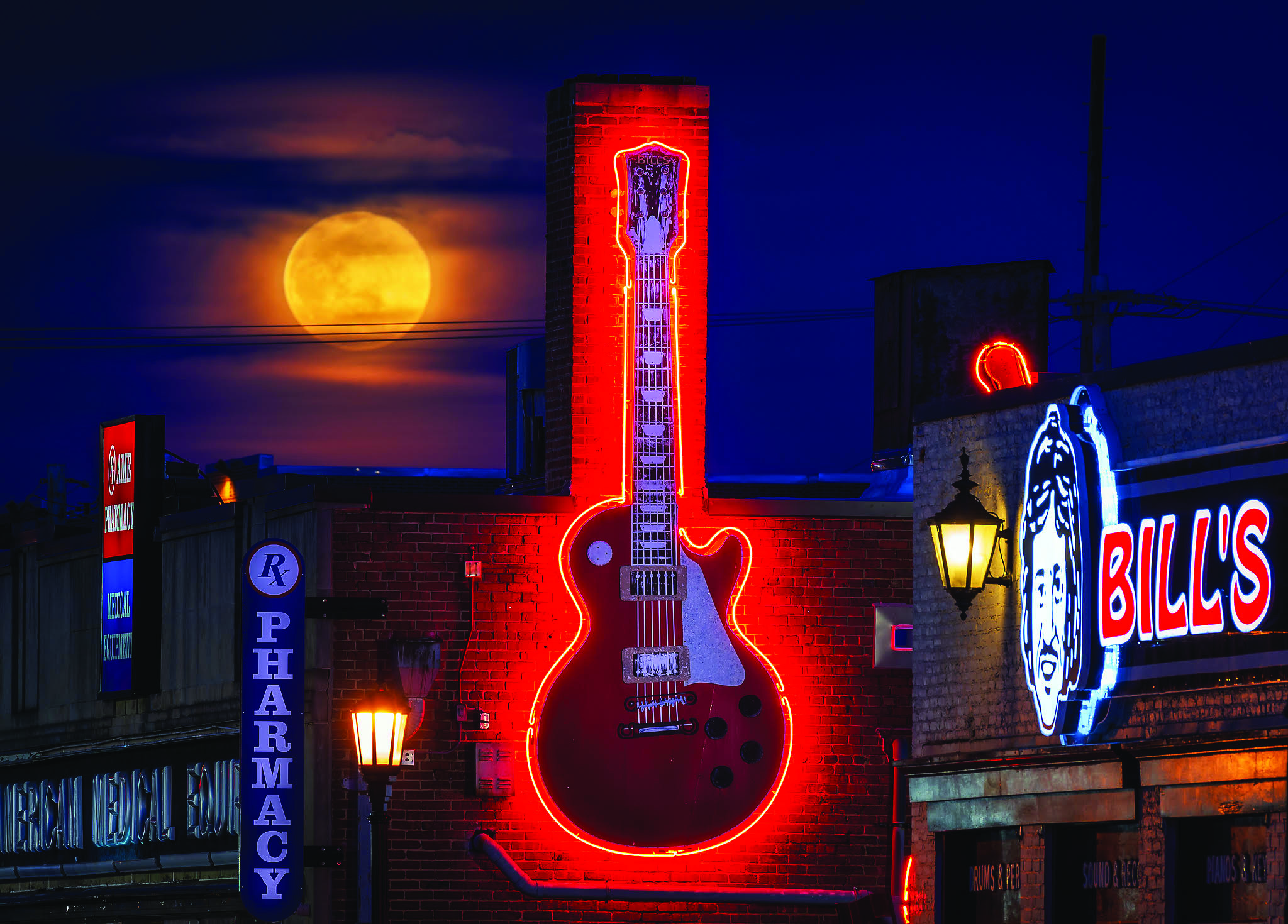 Catonsville became Baltimore County's first state-recognized Arts and Entertainment District in 2020. The award was given by the Maryland State Arts Council, and it is easy to see why. Catonsville is home to a host of live music venues and shops—and places like Bill's Music House and Appalachian Bluegrass Shoppe that are both shops and live music destinations. Perhaps it's no surprise the Maryland General Assembly dubbed it, "Music City, Maryland."
But there's more to Catonsville than just great music, and many of its charms are best explored on foot with a leisurely stroll down Frederick Avenue. Here you will find enticing places to shop small, such as locally owned antique shops, boutiques, and artisan food markets. And whether you need a restorative jolt of caffeine or a delicious meal to recharge during your saunter, Catonsville features coffee shops and restaurants to suit all tastes.
With Catonsville leading the way, Baltimore County is sure to continue its growth as a recognized center of arts and entertainment.
Looking for more places to stroll and shop local? Be sure to visit the county's retail hubs:
TOWSON: The county seat features small shops, boutiques, and great restaurants.
HUNT VALLEY: While the energetic town center is Hunt Valley's heart, don't miss the small shops, garden centers, and markets along York Road.
REISTERSTOWN: From one end of Main Street to another you can pick up kids clothes at The Elephant's Trunk, enjoy a coffee at Reister's Daughter, and get ice cream, salon styling, and more in between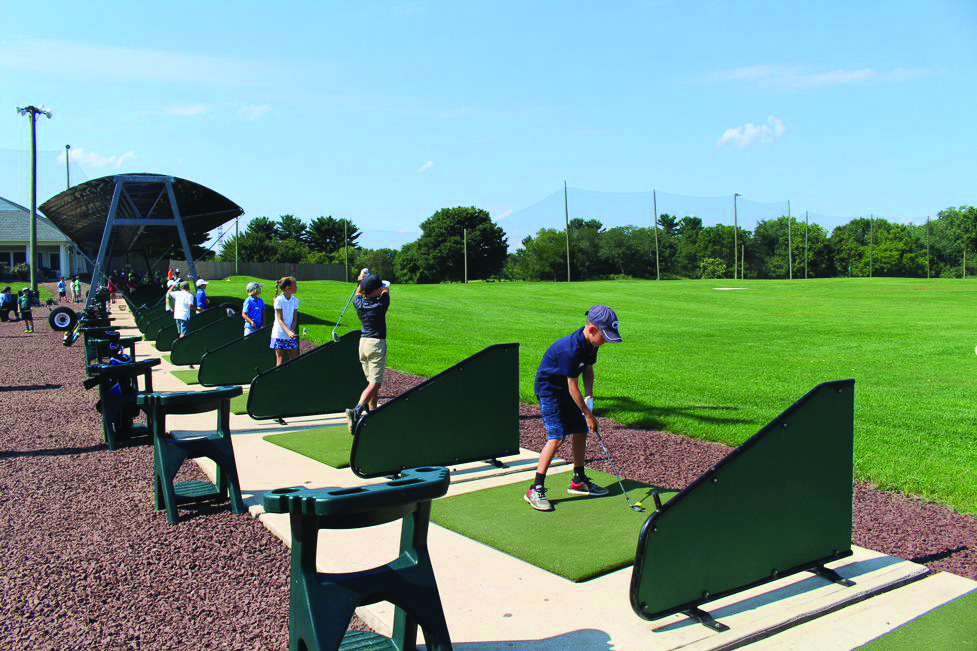 Do you have an aspiring golfer in your household or do you want to share your love of the game with a young person? The Fox Hollow Training Center (FHTC) in Timonium is the perfect place to start—or to get a seasonal refresher.
Golf is a sport a child can learn now and play for a lifetime. Since it's noncontact, it's a great way to exercise with less likelihood of injury.
At FHTC, children learn the game from trained professionals and are introduced to important life skills like integrity, sportmanship, and self-control.
The facilities at FHTC are top notch, including 60 hitting stations, three lighted putting greens, and practice bunkers. FHTC is routinely ranked nationally as a Top 50 Driving Range
by the Golf Range Association of America.
Now is the time to get in the swing of things, with special offers like professional instruction at reduced rates for juniors and reduced and/or complimentary access to any of Baltimore County Golf's five courses for golfers 17 and under. Or take advantage of one of FHTC's summer camps.
Baltimore County has countless places to get out and connect with friends and family.
Here are just a few:
CROMWELL VALLEY PARK, PARKVILLE
Just minutes from Towson, this park encompasses 460 acres of stream valley and upland habitat, a combination that makes it perfect for birding. The nature center offers many programs or simply enjoy its hiking trails.
cromwellvalleypark.org
MARSHY POINT NATURE CENTER, CHASE
Sitting within a 3,000-acre nature preserve on the Upper Chesapeake, Marshy Point offers innnovative programs and exhibits for visitors, hiking trails, and Baltimore County's first water trail for kayaking or canoeing!
marshypoint.org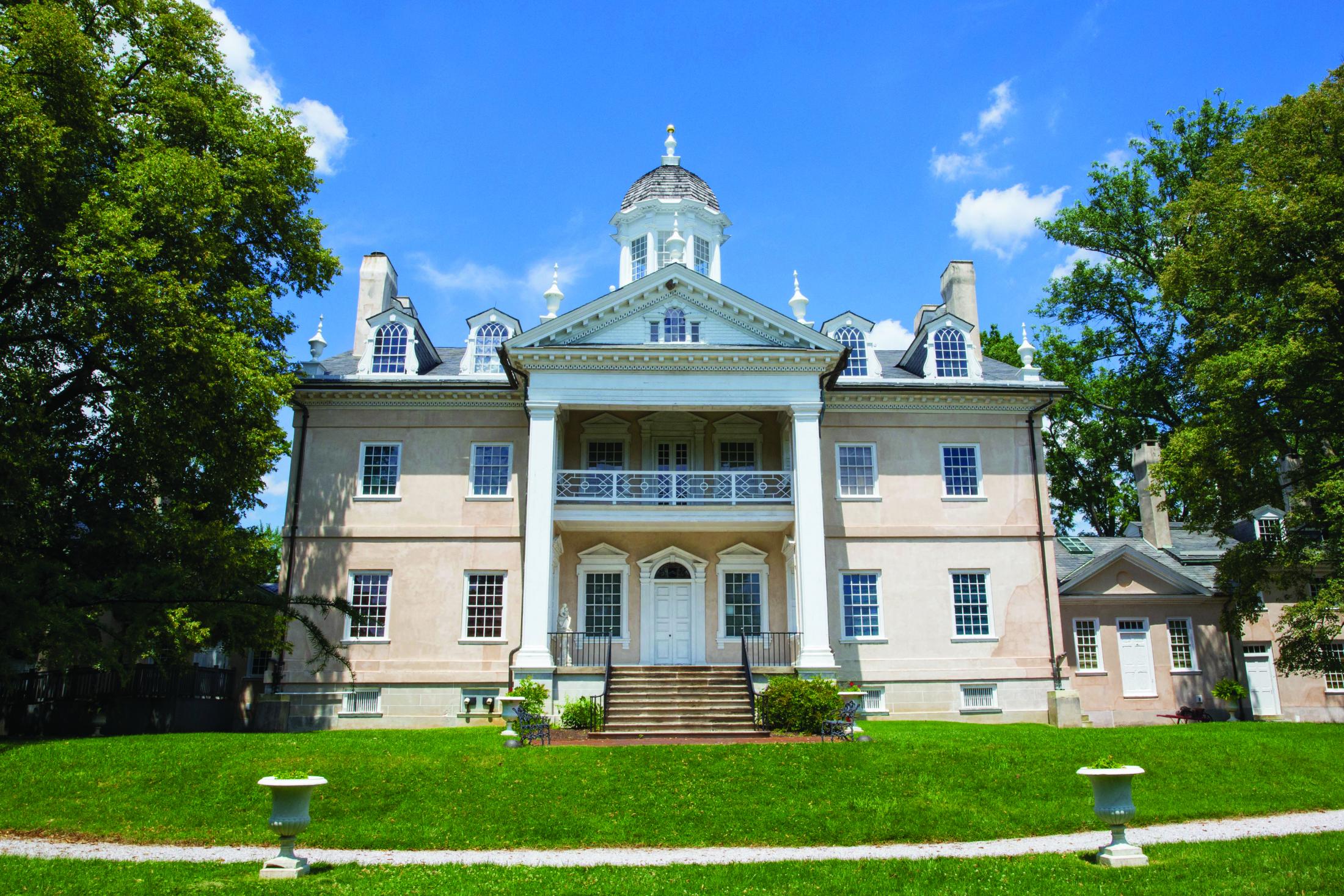 BENGIES DRIVE-IN THEATRE, MIDDLE RIVER
Recapture a bygone era at Maryland's only remaining drive-in theatre. Featuring the "biggest movie theatre screen in the USA," Bengies is a great spot to enjoy the latest blockbuster.
bengies.com
PRIGEL FAMILY CREAMERY, GLEN ARM
At the scenic Prigel Creamery enjoy a scoop of chocolate peanut butter, caramel pretzel, or even a choose-your-own ice cream sandwich, while the farm's dairy cows graze happily in their pastures. P.S.: They serve way more than ice cream!
prigelfamilycreamery.com
HAMPTON NATIONAL HISTORIC SITE, TOWSON
In 1790, Hampton was perhaps the largest home in America. Today, the architecturally significant home and surrounding site offer a chance to explore and gain a deeper understanding of the complex history of our nation.
nps.gov/hamp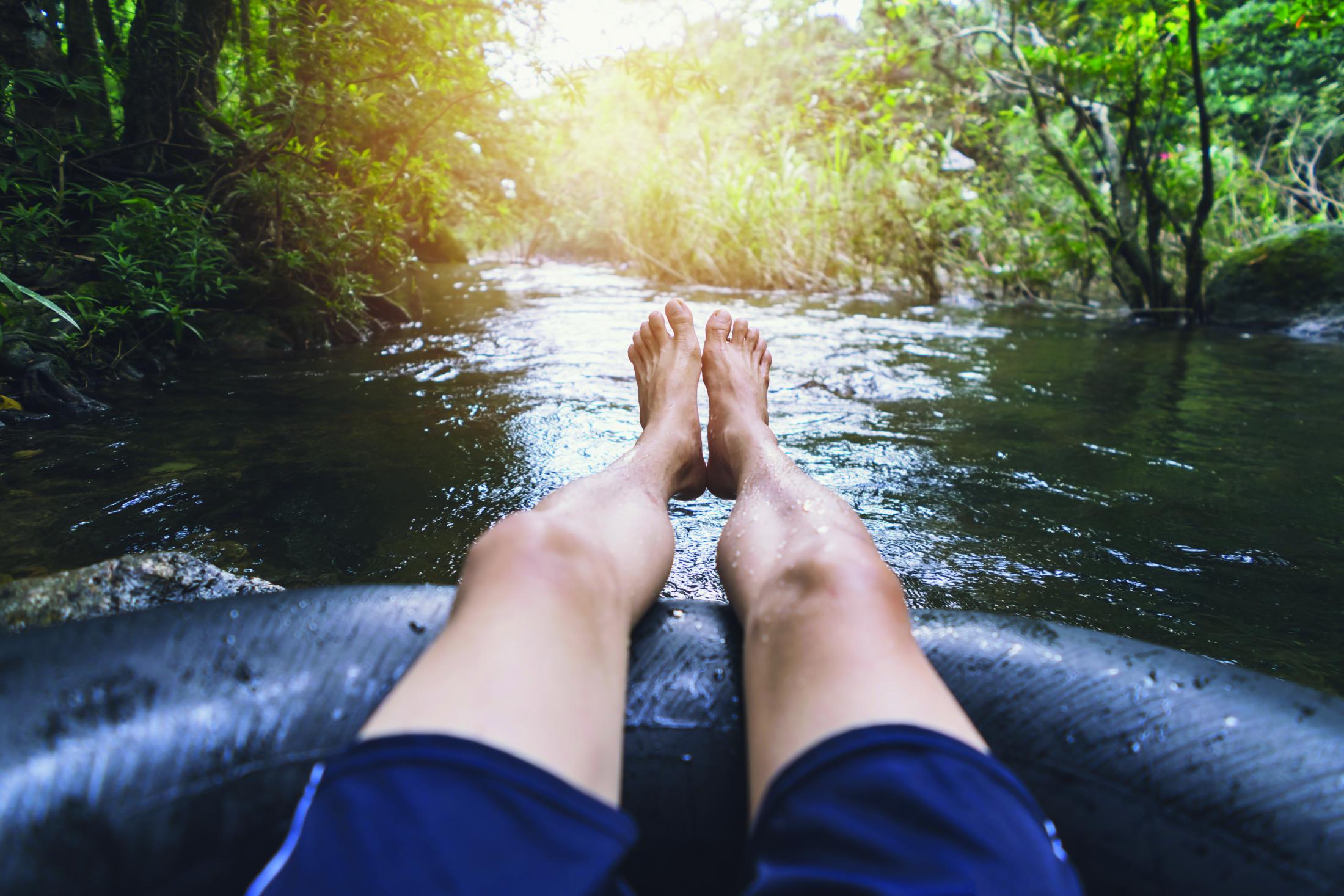 There's no better way to spend a hot, humid summer day than lazing down the Gunpowder River in a tube. The always cool and shaded river winds its way by pastures and woodlands, meandering parallel to the NCR hike and bike trail. Tubing is the antidote for harried lives.
The Monkton Bike shop, housed in the historic Monkton village, offers tubes for rent for kids and adults. It has also marked two tubing routes accessible by foot. Simply walk north on the NCR trail and look for the blue tree markers to find the path where you put in at the river. When you coast under the Monkton Road bridge you've reached the end of your float.
The Gunpowder is generally tranquil and often shallow enough to walk and splash in, making it a perfect outing even with young kids.
Looking for more outdoor adventures?
Here are a few destinations to add to your summer bucket list:
LOCH RAVEN RESERVOIR
The protected woodlands around the reservoir feature 60 miles of hiking trails while its calm waters are perfect for kayaking.
baltimorecountymd.gov/departments/environment/watersheds/lrmain.html
NCR (TORREY C. BROWN) TRAIL
Whether you're a runner, walker, or biker, the nearly 20 miles of trail following the meandering path of the former Northern Central Railway (NCR) offers optimal conditions. Just look out for tubers sharing the path on hot summer days!
dnr.maryland.gov/publiclands/pages/central/tcb.aspx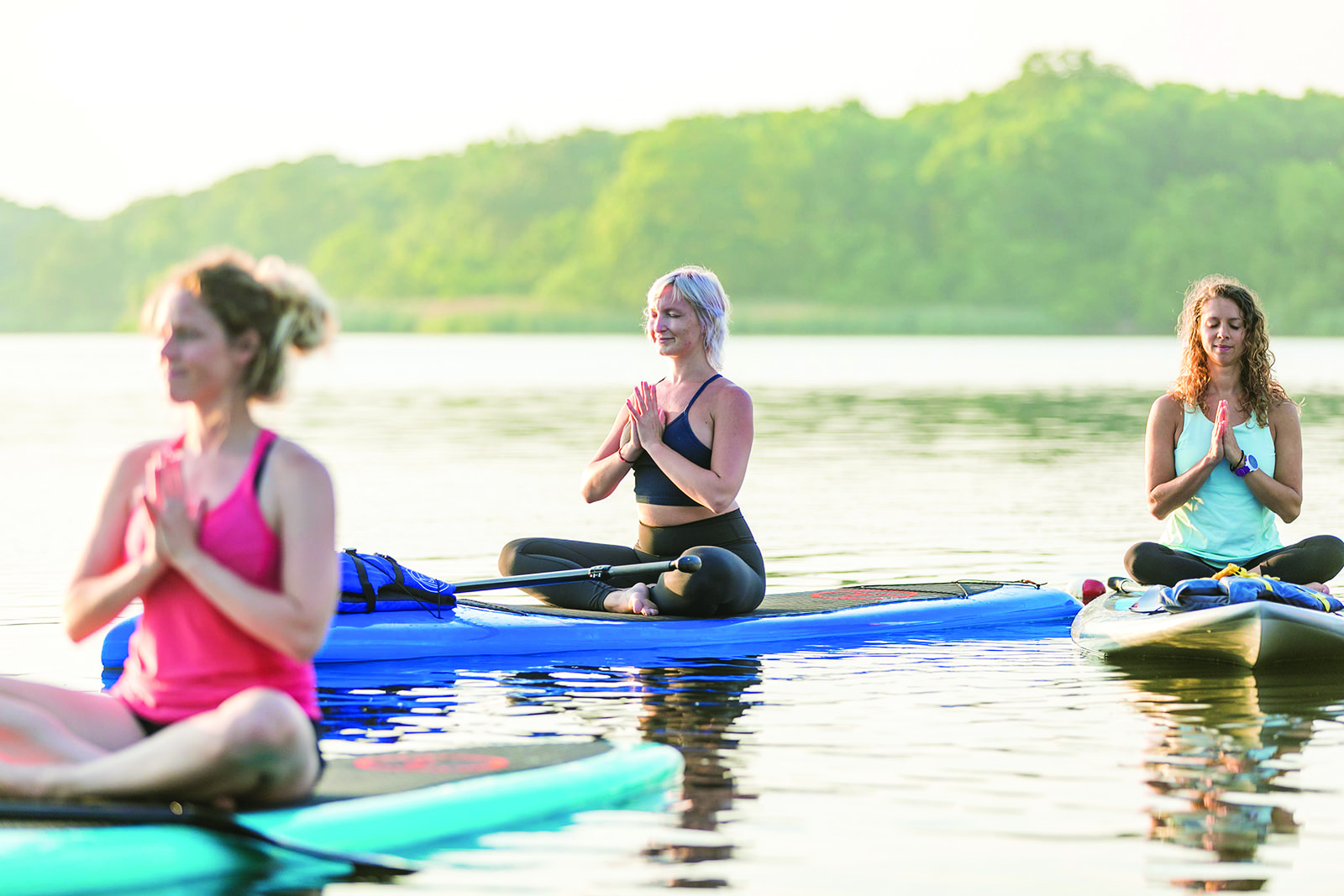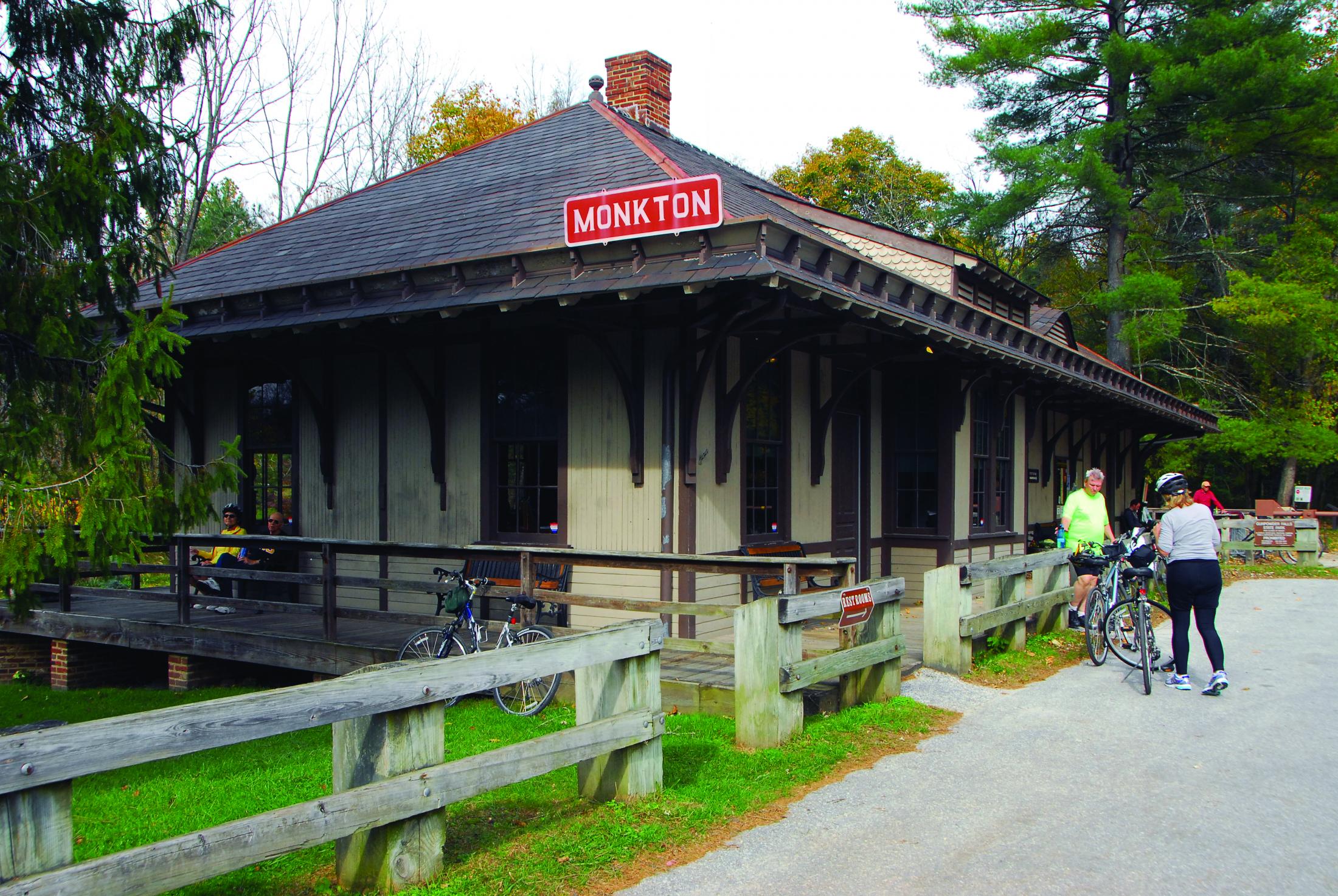 B'MORE SUP
Interested in paddle pilates? Or a board excursion with your pup? Whether you simply want to try staying upright in a begininers paddle board class or you're ready for yogaflo on your board, the three locations of B'More SUP are here to help.
baltimoresup.com
ROCKY POINT GOLF COURSE
Go for par—which is 72, by the way—on this exceptional course set in meandering natural wetlands, the only waterfront course on the western shore of the Chesapeake Bay.
baltimoregolfing.com/course/rocky-point
PATAPSCO VALLEY STATE PARK
There are 200 miles of hiking trails inside the park's more than 16,000 acres. See for yourself why the park is nationally recognized for its trail system and scenic beauty.
dnr.maryland.gov/publiclands/pages/central/patapsco.aspx

Find the Best in Baltimore