Special Section
The Look of Camp 2021
There's a whole new set of rules this summer.
By By Alice Shapin — March 2021

en-year-old Marylander Abby Cohen has been going to overnight Camp Louise, in Thurmont, since she was six. "I love camp," she says. "I learned to kayak and have made so many great friends from there." It's truly her happy place.
So when COVID-19 closed camp in 2020, she was devasted. But now she's looking forward to summer 2021 and being with her friends again, doing the ropes course and all the other activities. Abby, who has her sights on someday being the camp director, says, "I'm ready to make new memories."
It wasn't only the children who were disappointed when camps didn't open. Many parents were left without childcare and a safe place for their kids to learn new things, get fresh air, and interact with other children.
Last year, Crystal Paultre, a Rockville mother of three, signed each of her children up for a different day camp. The kids were excited and so was Crystal, who had just started a part-time job. And she looked forward to some quiet time to work. Then COVID-19 hit. Schools closed and camp seemed doubtful.
"Our son did a half day of virtual museum camp, but the girls' camps were cancelled." Crystal, who is a nurse, and her husband Pierre, a doctor, both felt that even if there was in-person camp last year, they would not have been comfortable sending their kids.
Of course, this scenario played out all over the country. Tom Rosenberg, president of the American Camping Association (ACA), says, "Eighty percent of overnight camps and 40 percent of day camps didn't open in 2020. And those that opened did things differently.
Jon Bissett, director of River Valley Camp in Carroll County, says, "Normally we run a day and an overnight camp. Unfortunately, our overnight camp, with about 2,000 campers, didn't open, but we did run the day camp." The kids wore masks and did ziplining, paintball, climbing, and the bubble ball. And the camp had very strict sanitizing rules.
The J Camp on the Owings Mills campus also opened in 2020, but instead of the 900 campers they had in 2019, there were 250. Stacy Deems, assistant director, said, "Prior to our first day of camp, we worked closely with our partner, Lifebridge Health, to create health and safety protocols that would be used all summer. We also hired a camp pediatrician to be on-site the first week and on-call the remainder of the summer."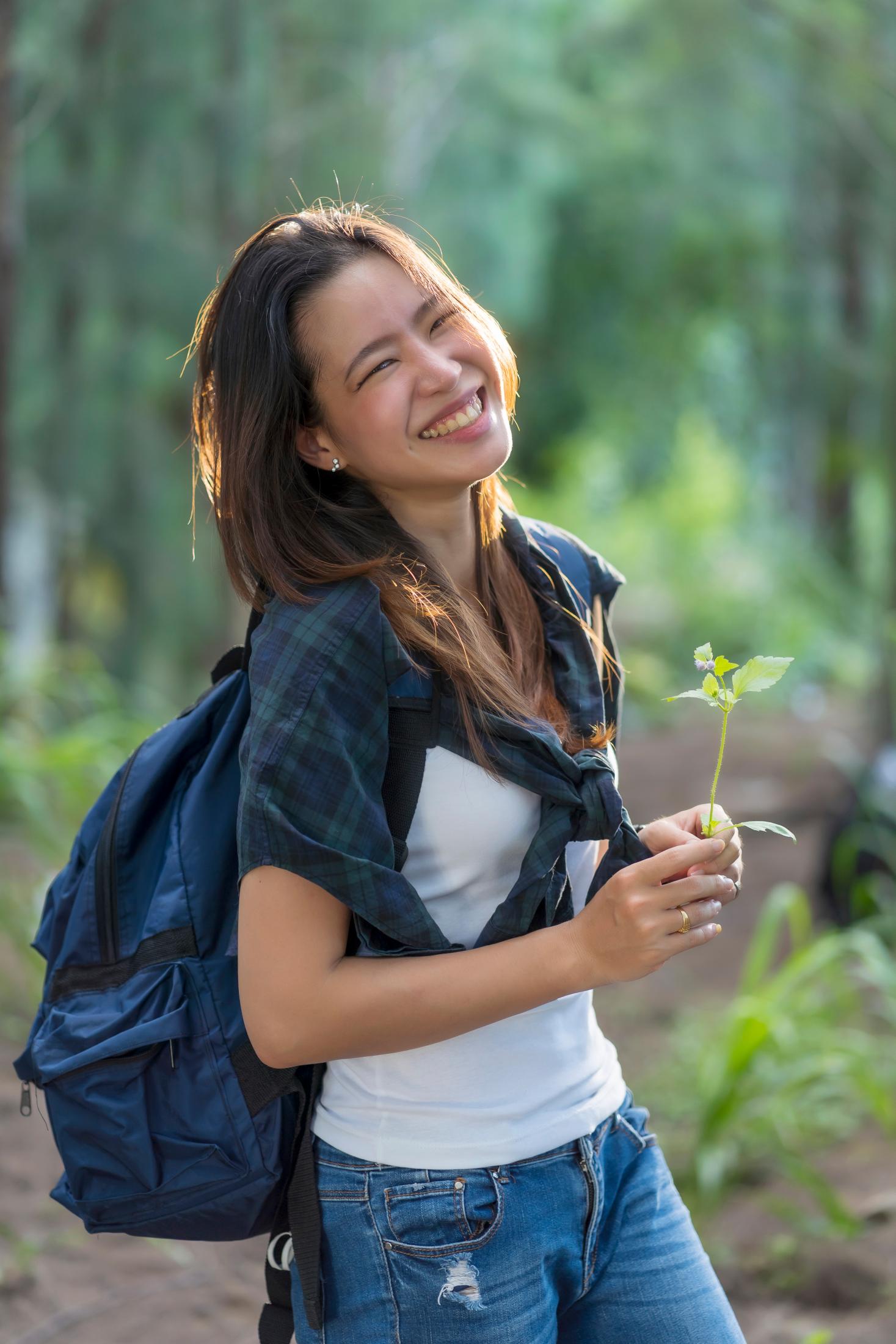 As at most operating camps in 2020, campers wore masks and stayed and traveled in pods. There were hand-washing stations, and the camp allowed extra time between activities for sanitizing. Of course, all activities were outdoors.
Rosenberg says, "We were told by many parents whose kids did attend camp that, at first, their child was anxious, and many were overweight from lack of exercise. Happily, they came back restored. Now, with so many kids struggling during the pandemic, camp is more important than ever."
The ACA has spent months studying what overnight and day camps that opened did right. And they hired the healthcare and life sciences consulting firm Environmental Health & Engineering (EH&E) to help with the research. "As all the studies come out, our goal is to publish everything we learned so camps can best prepare and operate safely this summer," says Rosenberg. Of course, camps will follow state and CDC rules and, like everything today, some rules may change.
"Several of the things that were successful were very obvious, like wearing a mask, being outside, staying in pods, and having smaller groups," adds Rosenberg. But they also learned that many kids were out of shape, and some camps started scheduling yoga and stretching in the morning. They also realized that kids wanted to talk to friends eyeball-to-eyeball, so they paused for lots of chats.
"Everyone wants camps to open this summer. I think kids will be willing to stand on one foot or do anything to be able to have camp," he says.
2021
CAMP RESOURCE GUIDE
5707 Smith Ave., Baltimore, MD 21209. 410-578-1919. Baltimore Clayworks offers 11 weeks of full day camps for children ages 6-9 and 10-12 years, and half day camps for teens. Campers will become masters of their craft while exploring hand-building and potter's wheel techniques to create their own inspired clay masterpieces. All camps run Monday-Friday, and class fees include all materials and firing. Call for rates and session dates.
2220 St. Paul St., Baltimore, MD 21218. 410-261-5500. Designed for students in grades 1-12 with learning differences, this program has a low student-teacher ratio, on-site specialists, and an innovative arts-based curriculum. Call for rates and session dates. After-school program available.
Maryland State Fairgrounds, 2200 York Rd., Lutherville-Timonium, MD 21093. 410-541-6791. Camp Aerospace Maryland is a hands-on summer STEM day camp designed to help campers discover the theory, design, and history of flight. Campers will engage in activities that support creativity, stimulate imagination, and encourage teamwork, including airplane-model building and working with gliders, balsa planes, balloons, RC gliders, and remote-control airplanes. Eight sessions and six programs for four age groups 7-14. Early arrival and extended-day services available. Monday-Friday, 8:30 a.m.-4:30 p.m. Call for rates and session dates.
700 N. Calvert St., Baltimore, MD 21202. 410-332-0033. Camp Center Stage is a two-week day camp for students in grades 2-12. Campers build creative confidence and self-awareness through fun explorations of theater. Camp BCS gives children and teens the chance to play, express themselves, make new friends, and get artistic instruction from a team of highly trained professional teaching artists. Each two-week session culminates in a presentation of student work for family and friends inside one of Center Stage's newly renovated theaters. Classes include acting, dance, circus arts, and theater production. $750 includes a free lunch and a Camp CS T-shirt. Scholarships available. Call for rates and session dates.
11202 Garrison Forest Rd.,Owings Mills, MD 21117. 410-753-8032. The five-week summer camp for co-ed students ages 6-14 run by Jemicy School offers skills instruction, tutoring, and recreation for children with dyslexia and other related language-based learning differences. Full-, half-, and extended-day programs. June 28-July 30.
Multiple locations, including McDonogh School and Roland Park Country School. 410-833-6763. If you can picture your little clown happily learning to juggle, walk a tightrope, spin plates, or ride a unicycle, Circus Camp Stars may be just the ticket. Aimed at kids ages 7 to 15, the camp is taught by full-time professional entertainers—many are Ringling Bros.-trained—and includes a Friday performance for campers to show off their newly learned skills. Ten one-week sessions; usually 9 a.m.-4 p.m. Call for rates and session dates.
Five locations in Columbia, Ellicott City, and Fulton. [email protected] Preschool Camp starts June 7th. Elementary and Middle School Camp starts June 14th. Please see website for additional details. https://www.columbiaacademy.com/admissions/summer-camp-registration. Ages: Preschools (Infants through Pre-Kindergarten), Elementary and Middle School (turns 5 by 12/31/2020 through entering 9th grade) Our campers will explore cityscapes from around the world, from mountain expeditions to rainforest adventures to the treasures of the outback. With hands-on experiments and engaging games, we will build, investigate, and play our way through the summer. Activities include weekly field trips (may be virtual), nature exploration, crafts, science, PE, skits, and more.
4744 James Madison Hwy., Fork Union, VA 23055. 434-842-3212. Fork Union offers summer camp programs ranging from basketball, football, and all-sports, as well as a separate non-military summer-school program combining academic study, leadership development, athletics, and summertime fun. Camps for ages 5-17 (some are co-ed); summer school for boys grades 7-12. Visit website for rates and session dates.
300 N. Washington St., Campus Box 2457, Gettysburg, PA 17325. 717-337-6924. On a beautiful campus in a world-famous town, Gettysburg College offers several virtual opportunities for rising 10th through 12th graders over the summer 2021 months. Through one-week virtual programs led by noted faculty, students engage in online activities and learning experiences. Subjects include psychology, creative writing, and Civil War Era Studies. Learn from professors and experts. Visit website or call 717-337-6924 for rates and session dates.
5407 Roland Ave., Baltimore, MD 21210. 410-323-3800. Enrichment and skill-building programs for kids grades K-12 designed and taught by Gilman faculty and field experts. Past classes have included an extensive art program, STEM courses, outdoor education, SAT prep classes, foreign language, and sports camps. Classes include Young Engineers, Summer at Hogwarts, Outdoor Experience, Nature Explorers, Art of Cooking, Summer Music Camp, and more. Sessions run June 8-July 17. Two-, three-, and six-week academic courses ($350-$1,200). One-week enrichment camps ($250-$350), mostly half-day, typically 9 a.m.-2 or 3 p.m.
1021 Dulaney Valley Rd., Baltimore, MD 21204. 410-337-3052. Goucher College hosts one-week sessions during the summer for students from kindergarten through 12th grade. Programs range from creative writing workshops for high-school students to science and all-sports camps for elementary and middle school students. Our programs aim to build skills that will help children become stronger students and/or athletes while having lots of fun and making new friends in a supportive environment. Full- and half-day camps take place throughout the summer. Visit goucher.edu/gogoucher for rates and session dates.
Summer Camp
Questions To Ask
» How many members of your staff have been vaccinated?
» How much training have the head staff and counselors had so they know the rules they must follow?
» Have you added any mental-health professionals to your staff to deal with any problems children may have after being isolated for so many months?
» Are any activities being suspended due to COVID-19?
» How will parents be notified if a child or staff member is infected?
» Will you have pods that travel together to activities?
» Will the groups be smaller than usual?
» Will your camp ask kids to quarantine before going to overnight camp?
» Will you ask families of children attending day camp to be mindful about maintaining the recommended behaviors such as masking and distancing?
» Will there be fewer campers in each bunk?
» Are there any changes you are implementing for when children are eating together?
Locations vary. 410-832-7555. Offering camps at two locations, the School of Protocol instructs kids as young as 4 on everything from table manners and kindness to how to be a good listener. Camps for older kids focus on communication skills, the art of conversation, interviewing, networking, and more—all aimed at gaining a competitive edge. One-week camps starting in August.
11300 Falls Rd., Lutherville, MD 21093. 410-252-3366. Maryvale Preparatory School offers a range of camps to help encourage and foster your child's development inside and outside of the classroom during the summer months. The camps are led by varsity coaches and respected professionals and are open to Maryvale students and those from area schools.
2425 Old Court Rd., Baltimore, MD 21208. 410-339-4120. [email protected] Park's experienced staff welcomes children ages 3 ½–12 for an exciting summer full of adventures on our 100-acre campus. Call for rates and session dates.
111232 Falls Rd., Brooklandville, MD 21022. 443-632-1083. The St. Paul's Schools offer a range of co-ed and single-gender programs, including Gatorland Day Camp, sports, arts, cooking and babysitting training. Ten percent multi-sibling discount.
Garrison Forest School, 300 Garrison Forest Rd., Owings Mills, MD 21117. 410-559-3433. Summer at Garrison Forest has more than 110 program options, including traditional day camps, specialty camps, equestrian camps, and overnight programs. Campers can play nearly every sport, including riding and polo, express themselves in an array of arts programs, make STEM discoveries, learn to cook, and more. Located near 695 on Garrison Forest's 110-acre campus, Summer at Garrison Forest runs from June 7 to Aug. 6. Before- and after-care, lunch, and combo camp packages available. 10 weeks of programs for boys and girls ages 3 and up. Rates vary by program.
3257 Bridle Ridge Ln., Lutherville, MD 21093. 410-580-5551. The Odyssey School's camp is a specialized five-week summer program for children with language learning differences, for first grade through eighth grade, held on the school's 42-acre wooded campus in Baltimore County. The camp incorporates an individualized, structured academic experience in the mornings, designed to promote ongoing skill development in the areas of reading, written language ,and math, followed by afternoons of outdoor activities and athletics. June 28-July 30. Call for rates.
8510 High Ridge Rd., Ellicott City, MD 21043. 410-313-2787. Council programs are held at the Howard County Center for the Arts, which includes resident artists' studios, two professional galleries, a dance studio, the black box theatre for performing arts and the offices of the Howard County Arts Council, Ballet Mobile, The Columbia Orchestra, and Columbia Pro Cantare. Students may select from age-appropriate visual and performing arts camps including theatre, cartooning, puppetry, painting, and much more. Programs are open to the public, regardless of residency, for grades K-7. Due to COVID-19 restrictions, the number of campers will be limited. Visit hocoarts.org for complete details and current COVID-19 protocols.
8000 York Rd., Towson, MD 21252. 1-888-709-8324. Students ages 7-17 code apps, design video games, mod with Minecraft, engineer robots, build a laptop, produce a YouTube series, and more. Kids meet new friends and gain a competitive edge for school and future STEM careers. Call for rates and session dates.
Charm City Players. 410-472-4737. This nonprofit camp conducted in the LeClerc Auditorium at Notre Dame of Maryland University offers two-week performing arts classes for boys and girls ages 7-16, including acting, dancing, and singing. June 21-July 2: Matilda Jr. July 5-16: Disney's Descendants the Musical. July 26-August 6: Disney's High School Musical Jr. August 9-20: Disney's Beauty and the Beast Jr. $750.
1900 Eagle Dr., Baltimore, MD 21207. 410-448-1721. Baltimore Chesapeake Bay Outward Bound School has been changing lives through challenge and discovery for more than 30 years. This summer, students ages 12-14 experience an eight-day backpacking and rock climbing expedition on the Appalachian Trail and a canoeing adventure along the Potomac River. The Outward Bound curriculum and expert instructors help to develop leadership, confidence, compassion, and skills for the real world. Let your child discover "their new possible" during one of Outward Bound's challenging, character-building adventures this summer. Call for rates and session dates.
8600 McDonogh Rd.. Owings Mills, MD 21117. 443-544-7100. [email protected]. For more than 80 years, McDonogh has been offering summer programs for ages 4 to 18, including traditional day camps, arts and academic experiences, and day and overnight sports clinics. The 80 camps are conducted on McDonogh's 800-acre campus, which includes stables and outdoor and indoor riding rings, two fishing ponds, three fully equipped playground areas, 20 tennis courts, and outdoor athletic fields, as well as rock-climbing tower and ropes course. Indoor facilities include a 54,000-square-foot field house with seven basketball courts, an aquatic center that includes an Olympic-size swimming pool, two indoor batting cages, a wellness center, and a wrestling room. A fine arts center boasts a 580-seat theater with modern stage, lighting and sound, black box, music room, and set design room, and there are multiple computer labs, art rooms, classrooms, and dormitory space to accommodate more than 100 students. Call or go online for programs, dates, and rates.
101 W. Mount Royal Ave., Baltimore, MD 21201. 410-369-9237. [email protected] Launched in 2013, The Associated's Center for Jewish Camping is the focal point of Jewish camp advocacy and activity in the Baltimore Jewish community. Through community outreach, education, and public awareness, the center aims to maximize the number of children attending Jewish camp, ensuring a vibrant Jewish future. If you're looking for a Jewish summer experience that's perfect for your child, consult The Associated's Janna Zuckerman for a free, unbiased, and personalized guidance for families considering Jewish day or overnight camp.
22242 Bay Shore Dr., Chestertown, MD 21620. 410-778-0566. Camp Fairlee is a traditional overnight summer camp on Maryland's upper Eastern Shore for children and adults with all types of disabilities, providing accessible recreation for campers and family respite. Sessions start June 27 and run through August 26. Session choices are six or 12 days. Accessible activities include canoeing, kayaking, wall climbing, zip line, horseback riding, swimming, nature trails, photography, arts/crafts, campfires, hayrides, indoor games and more! There is a health center staffed with nurses. The entire campus has new buildings and additional improvements were made in 2020. Serving Maryland families for 67 years. Accredited by the American Camp Association. Call for rates and session dates.
Find the Best in Baltimore