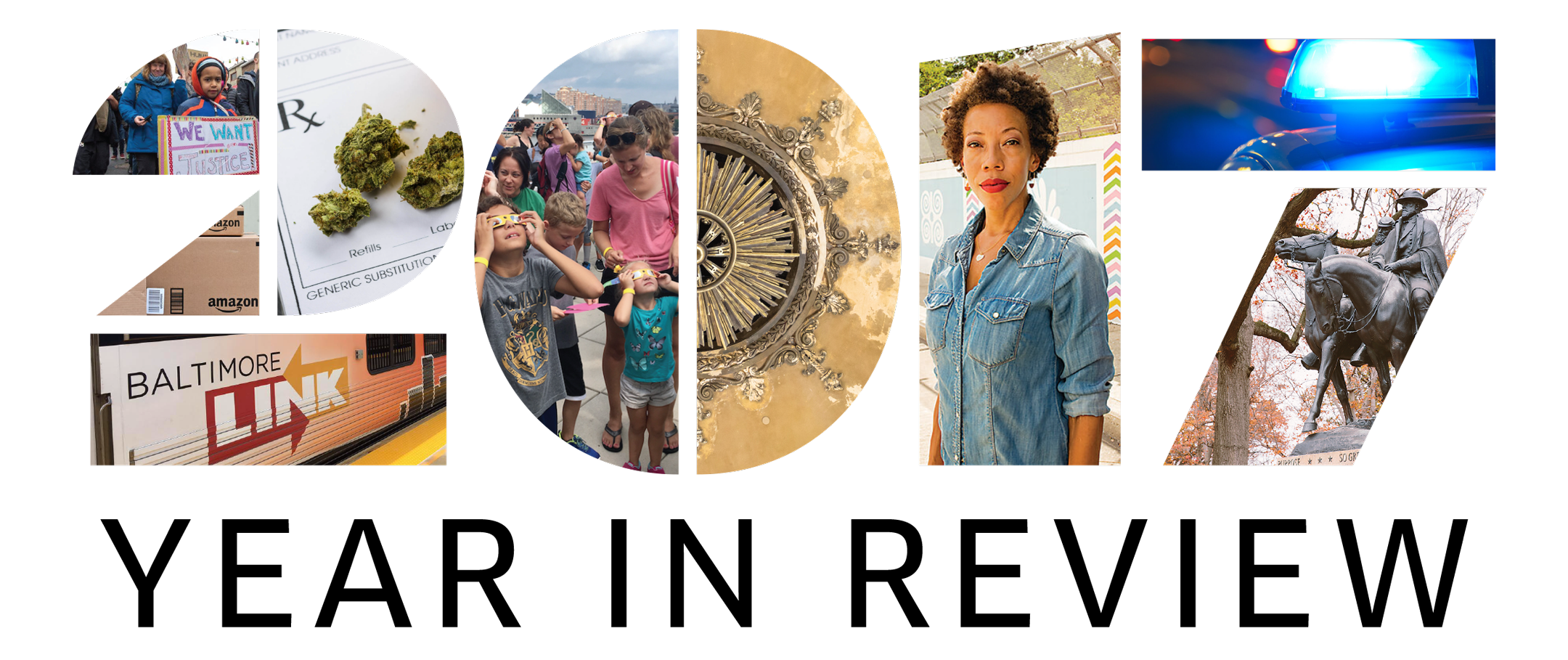 Best of Baltimore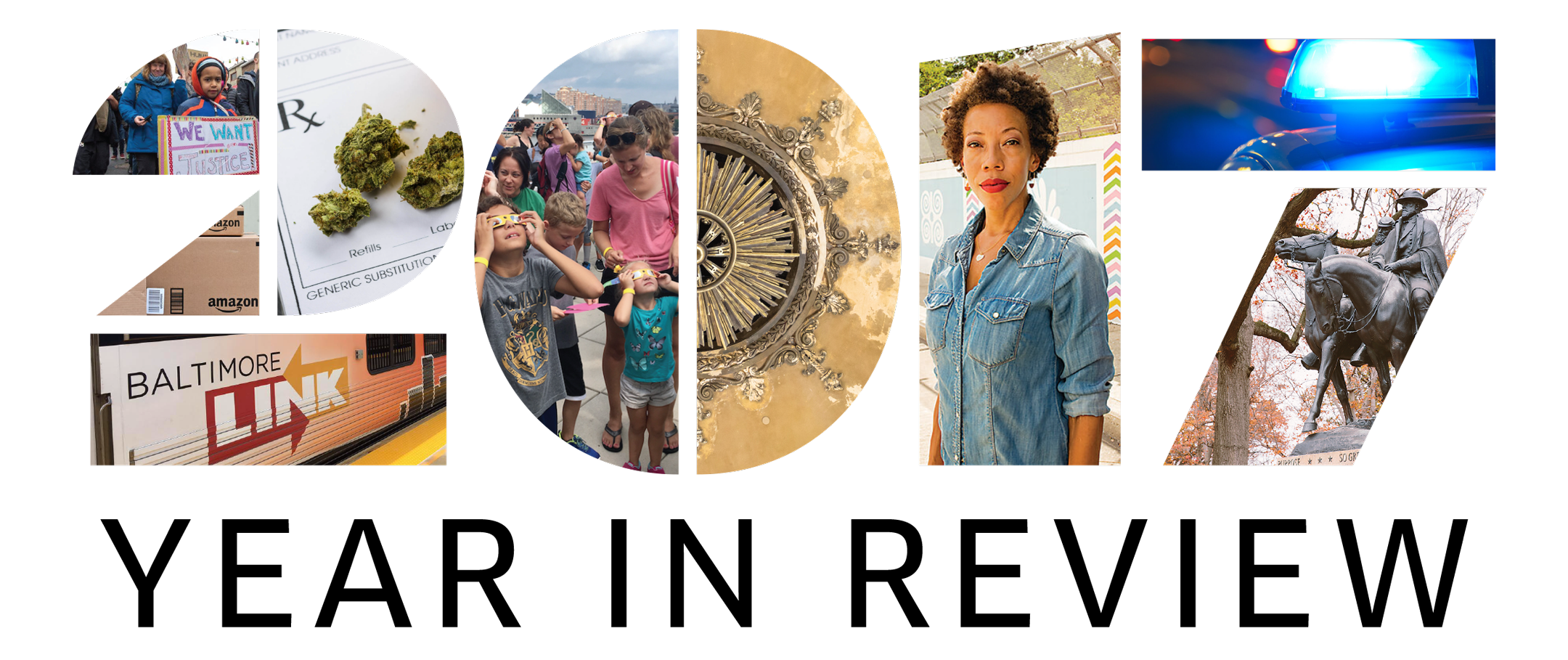 Twenty of the most pivotal events in Baltimore this year, in chronological order.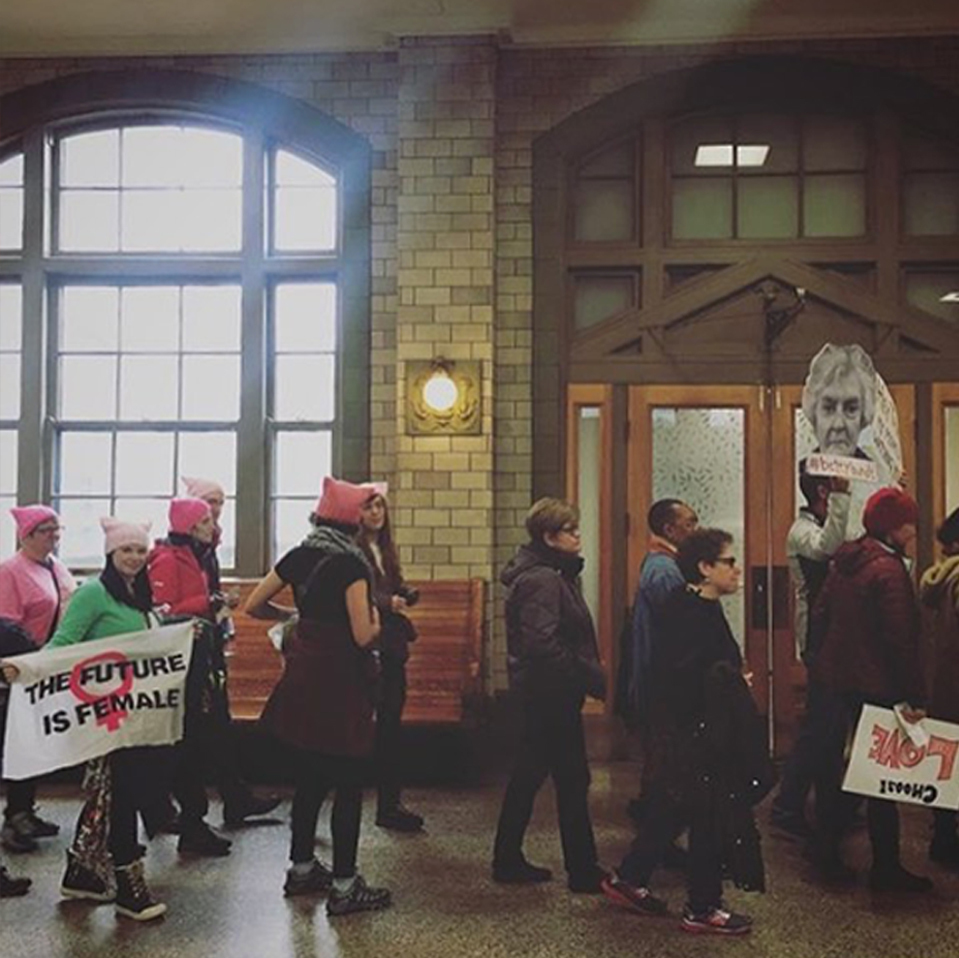 Trump/marches
The day after President Donald Trump's inauguration, millions of people marched all over the country to champion women's rights. Whether it was marchers filling up at Penn Station to travel down to D.C., or our very own Women's March in Baltimore, oppressed voices were loud and proud on January 21—and remained that way throughout the year.
Guinness opening
In January, it was announced that Guinness would open its first U.S. brewery in 60 years on a manufacturing site in Halethorpe, brewing primarily Guinness Blonde and other experimentation. Though the full site won't open until summer of 2018, beer drinkers got a preview when Guinness opened a test taproom in October, which featuring on-site brews like the Golden Series, IPA, and Milk Stout. Photography by Guinness.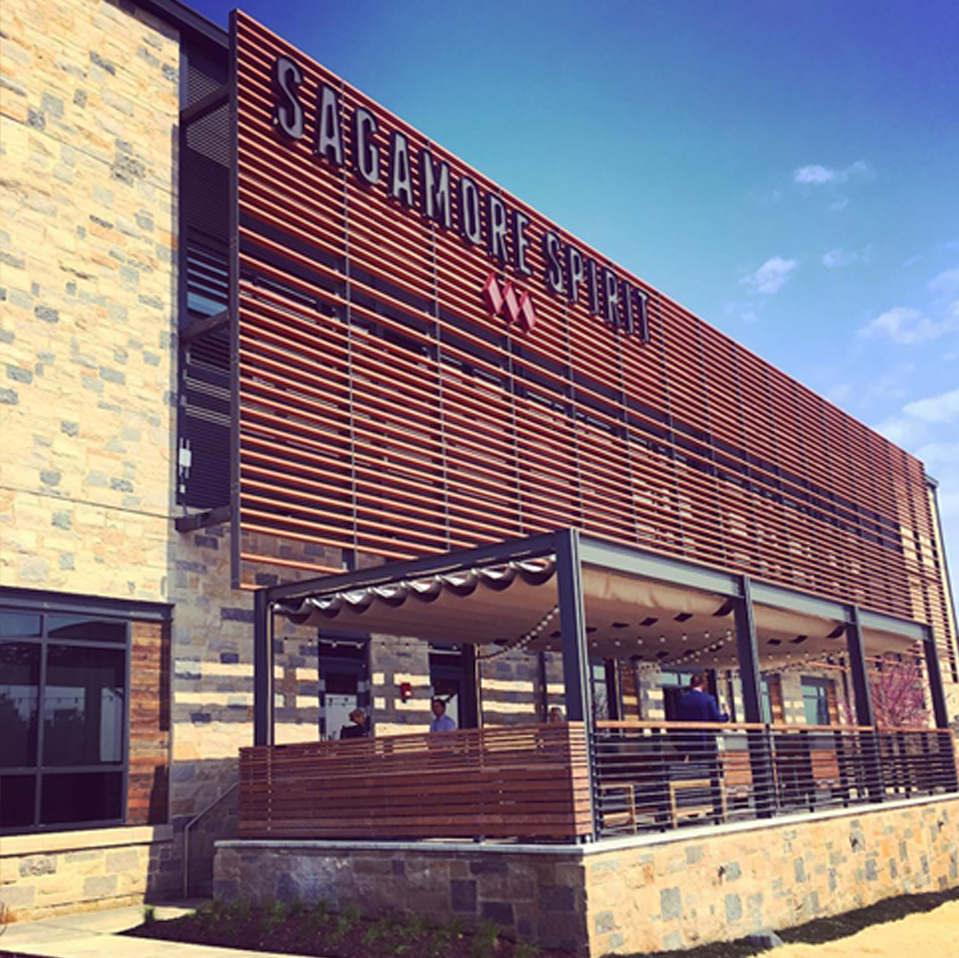 Sagamore Development/UA
Despite Under Armour's financially tumultuous year, Kevin Plank's Sagamore Development has been hammering away and reshaping the city's skyline. Projects like the Pendry Hotel, Sagamore Spirit Distillery, and the genesis of Port Covington have gotten underway, with surely more to come in the years ahead.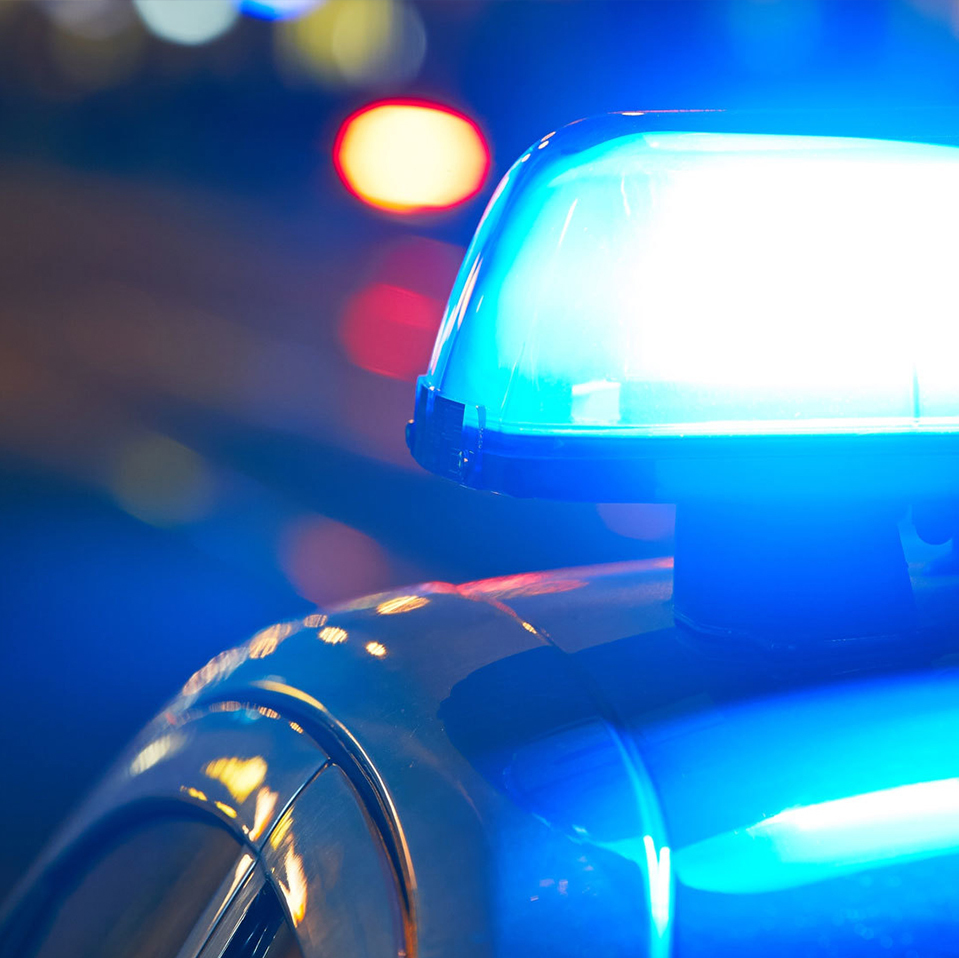 Corrupt BPD
The Baltimore Police Department—and the city's effort to curb spiraling gun violence—were shaken by corruption charges against seven officers assigned to a gun-tracing task force. Federal prosecutors alleged they stole money from falsely detained victims, filed for overtime not worked, lied to investigators, and wrote fake police reports.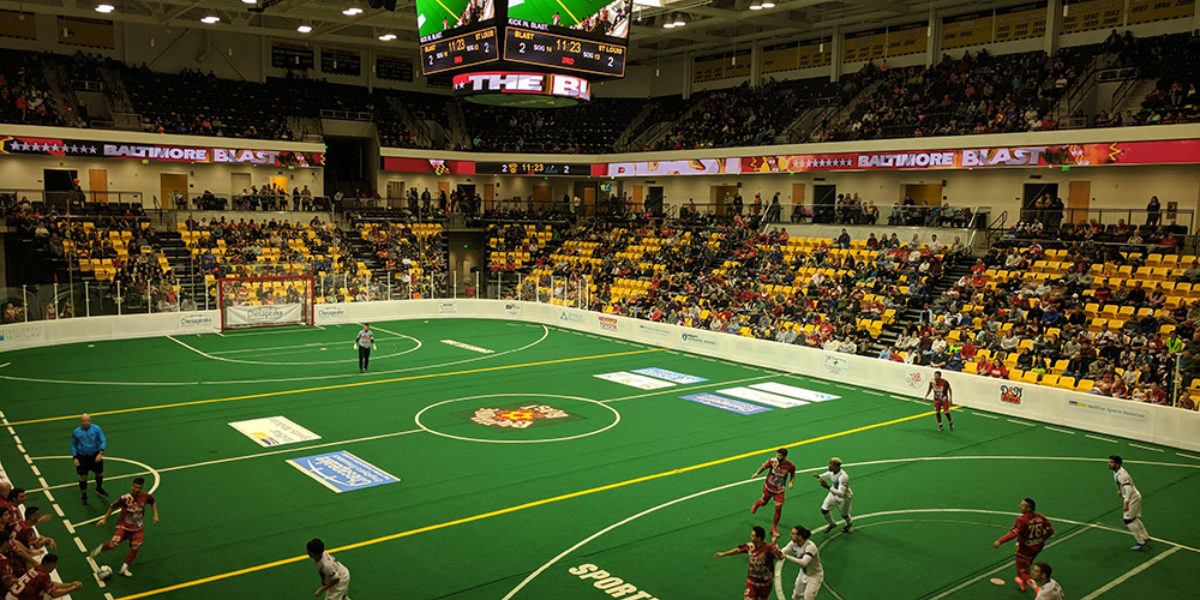 Baltimore Blast
While some of the city's other professional teams haven't been wowing us with post-season play, the Baltimore Blast continues to shine, winning the team's second championship in a row and ninth overall. Plus, the team made the move from Royal Farms Arena up to Towson University's SECU Arena, giving even more fans the chance to watch the nationally recognized team in action. Photography by Baltimore Blast.
Parkway opening
On May 3, the lovingly restored Parkway Theater—first built in 1915 and resplendent with the kind of hand-painted murals and ornate plasterwork popular in the day—re-opened to the public on the corner of North Avenue and Charles Street. The mission of the theater, which is run by the Maryland Film Festival, is to bring offbeat, foreign, and esoteric film and film discussion to Baltimore. Photography by Justin Tsucalas.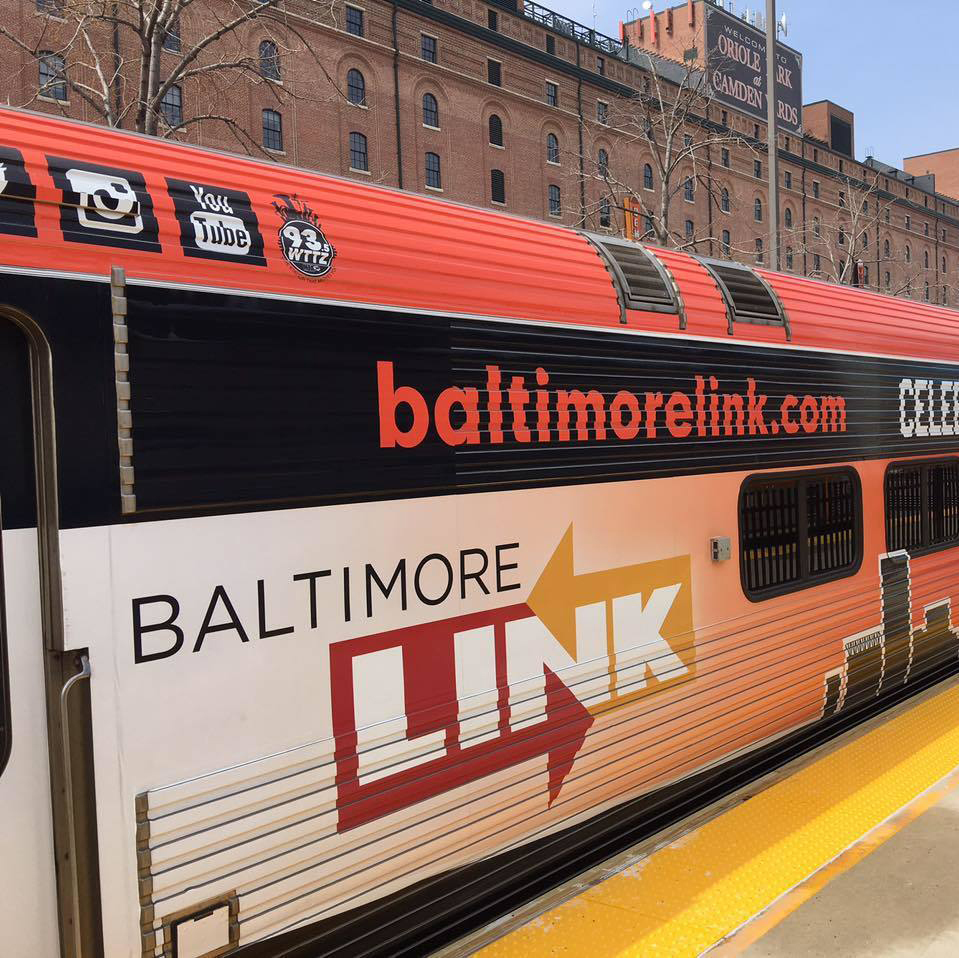 Transportation woes
The temporary shutdown of the Baltimore Bike Share system due to theft and vandalism issues was certainly frustrating after several years of anticipation, but it wasn't the city's only transportation fail. The revamping of the city bus system fell flat among commuters and then, in November, CSX unexpectedly decided not to seek an expansion of Howard Street tunnel, which had been seen as a boon for the Port of Baltimore.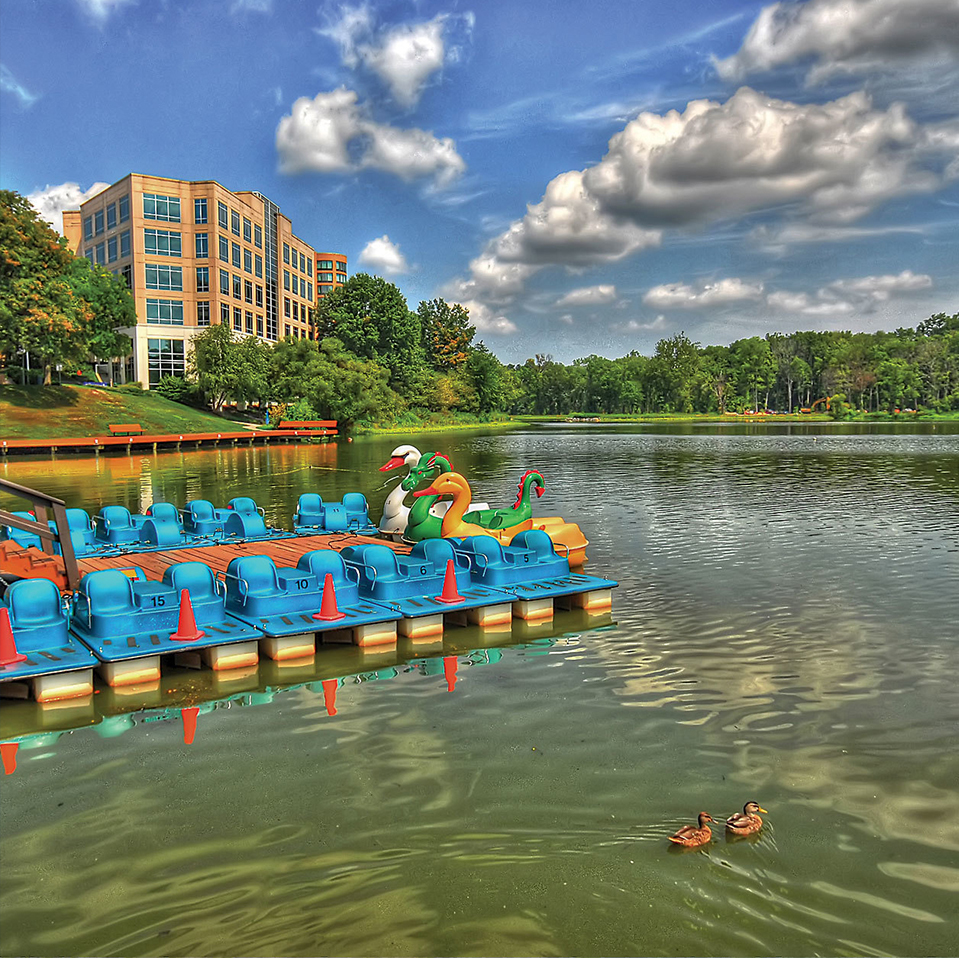 Columbia turning 50
In June, Jim Rouse's vision of a racially and economically diverse suburban city in Howard County turned 50 with great fanfare. Rouse famously wanted to create "a garden for growing people" who were "creative, tolerant, and caring." While not perfect, it's hard to argue with the results—in 2016 Columbia was the best place to live in the country by one national magazine. Photography by Michael Oberman.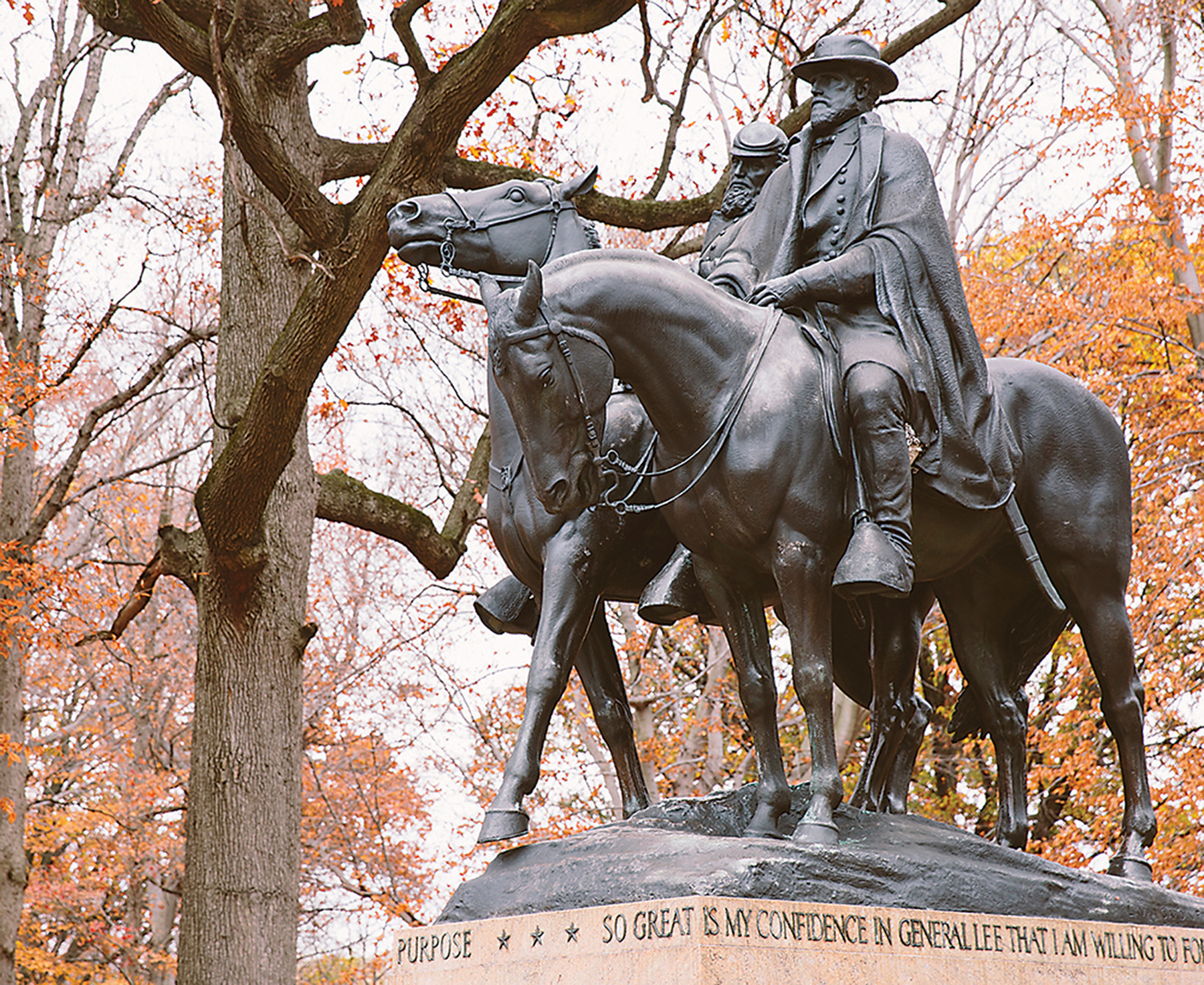 Confederate monument removal
Unannounced and under the cover of night, Mayor Catherine Pugh ordered the removal of four city Confederate monuments in August days after a violent conflict in Charlottesville, VA over plans to remove a statute of Gen. Robert E. Lee there. The move was both a surprise and long awaited—coming more than a year and a half after a city panel recommended removing or reinterpreting the monuments. Photography by Brian Schneider.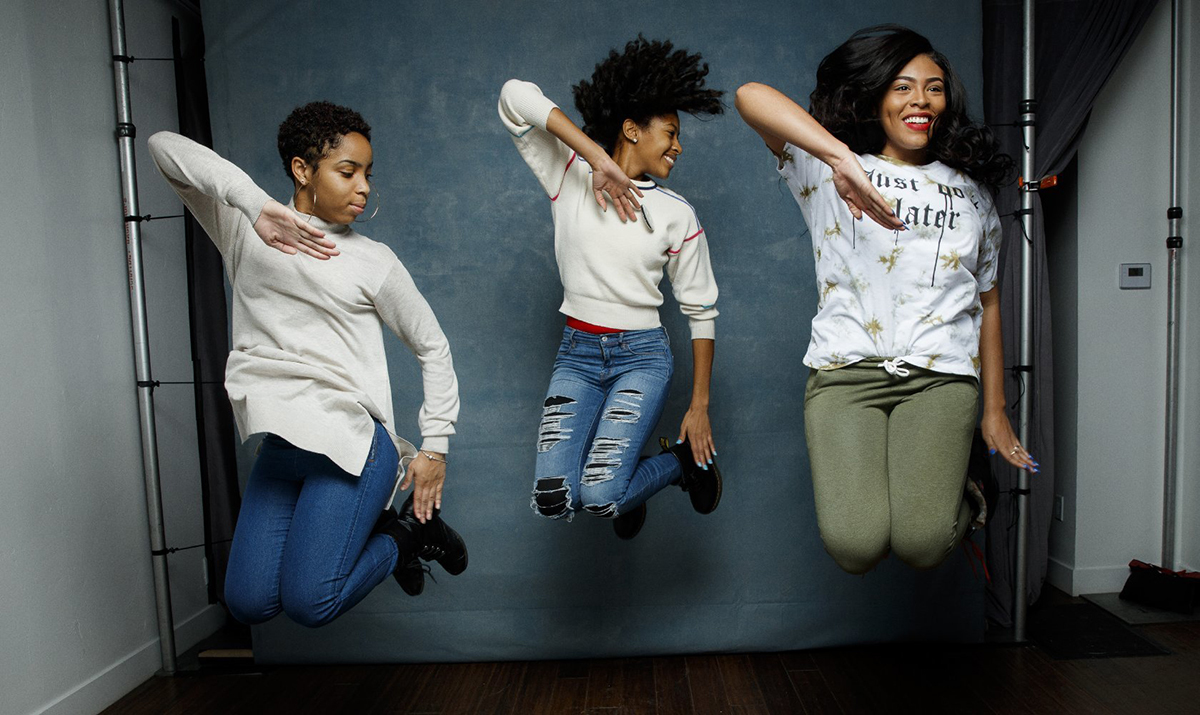 Baltimore on film
Screens both big and small featured true stories out of Baltimore this year. The ripples of a long-ago murder made waves in the present with The Keepers on Netflix, HBO showcased a movement born of a moment in Baltimore Rising, and STEP and Rat Film hit the festival circuit, earning awards, nominations, and accolades along the way. Photography by Fox Searchlight.
Solar eclipse
The solar eclipse made its way across the continental United States on August 21 and, if you were lucky enough to score a pair of eclipse glasses before the rush, they at least shielded your eyes from the rain and thunder that moved into the Baltimore area, blocking our view of the phenomenon just before it hit totality. Talk about a total eclipse of the heart. Photography by Ron Cassie.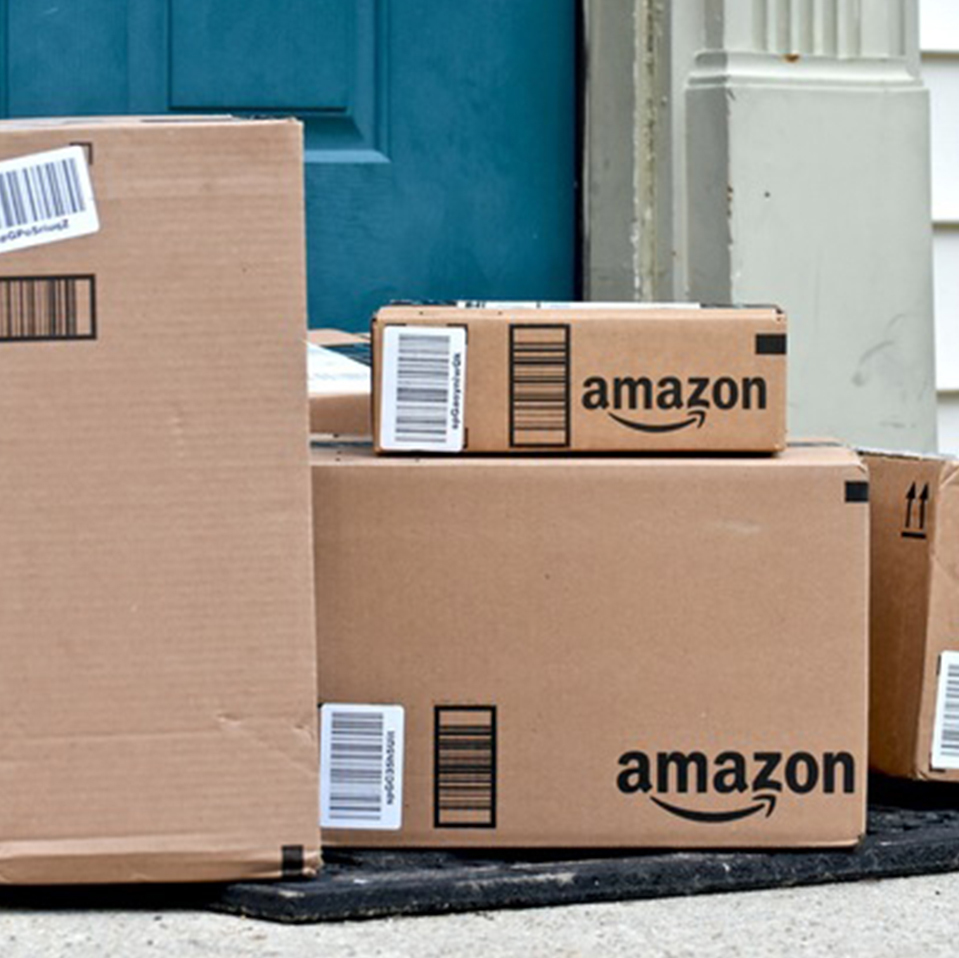 Amazon bid
Baltimore became a multi-city bid in October with both Port Covington and Old Goucher vying to be the home of Amazon second headquarters. In Maryland overall, other bids were submitted from Prince George's, Howard, and Montgomery counties—a fate that would bring 50,000 jobs and tens of billions of dollars worth of investment to the winning bid.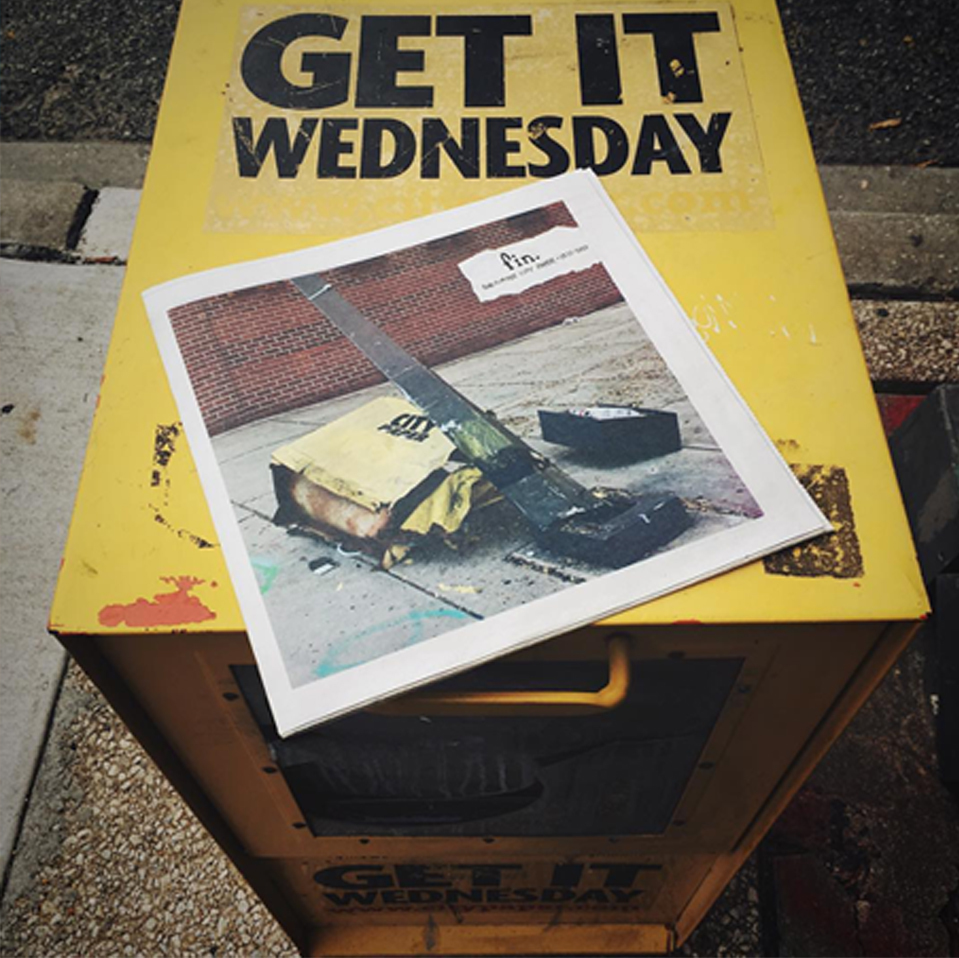 City Paper, Baltimore Beat
One day after the last City Paper hit stands in early November, it was announced that a new alt-weekly newspaper, Baltimore Beat, would be joining the local media landscape, helmed by former Sun editor Lisa Snowden-McCray with an assist from CP's Brandon Soderberg and Maura Callahan, upon publication, promising to be a place "where all parts of the city are seen and heard."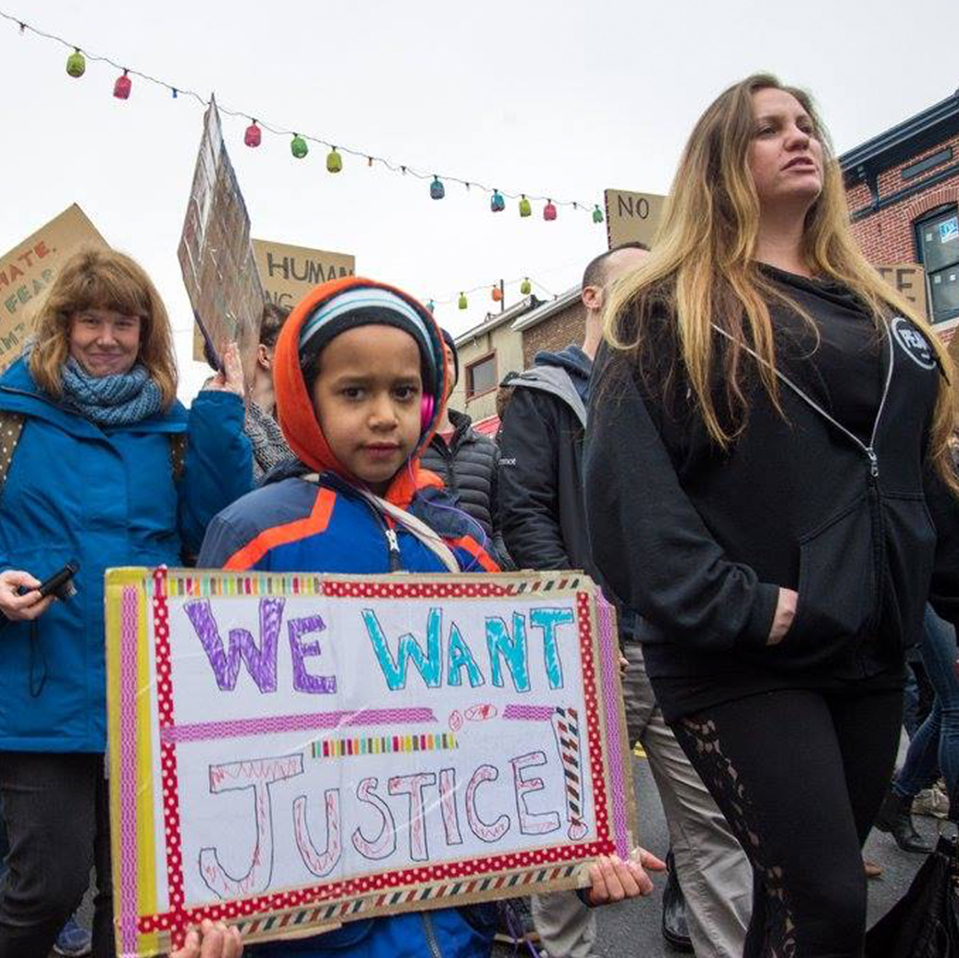 ICE raids
Undocumented residents across Maryland flocked to nonprofit immigrant-counseling organizations, desperate for advice following increased federal sweeps and arrests by U.S. Immigration and Customs Enforcement (ICE). The raids causing the panic, especially among Muslims and Hispanics, were linked to President Trump's executive orders targeting aliens, and brought protests from Democratic state and local officials. Photography by Larry Cohen.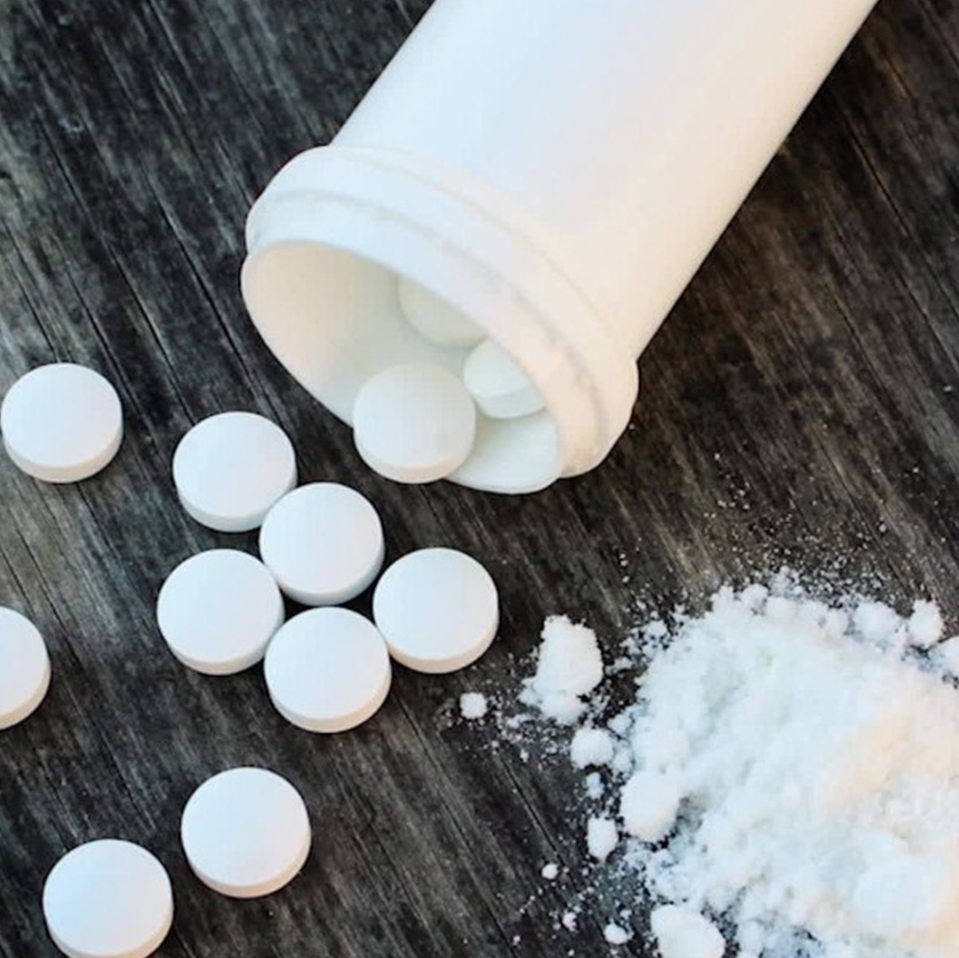 Opioid state of emergency
The national opioid crisis continued to tighten its grip on Maryland and Baltimore in 2017. The first half of the year saw opioid-related overdose deaths rise by nearly 18 percent over 2016 statistics for the same time span. The majority of the deaths have come in Baltimore City, followed by Baltimore and Anne Arundel counties. The deaths are largely attributable to the increased presence on the black market of fentanyl and carfentanil, two synthetic opioids that are 50 and 100 times more potent that heroin.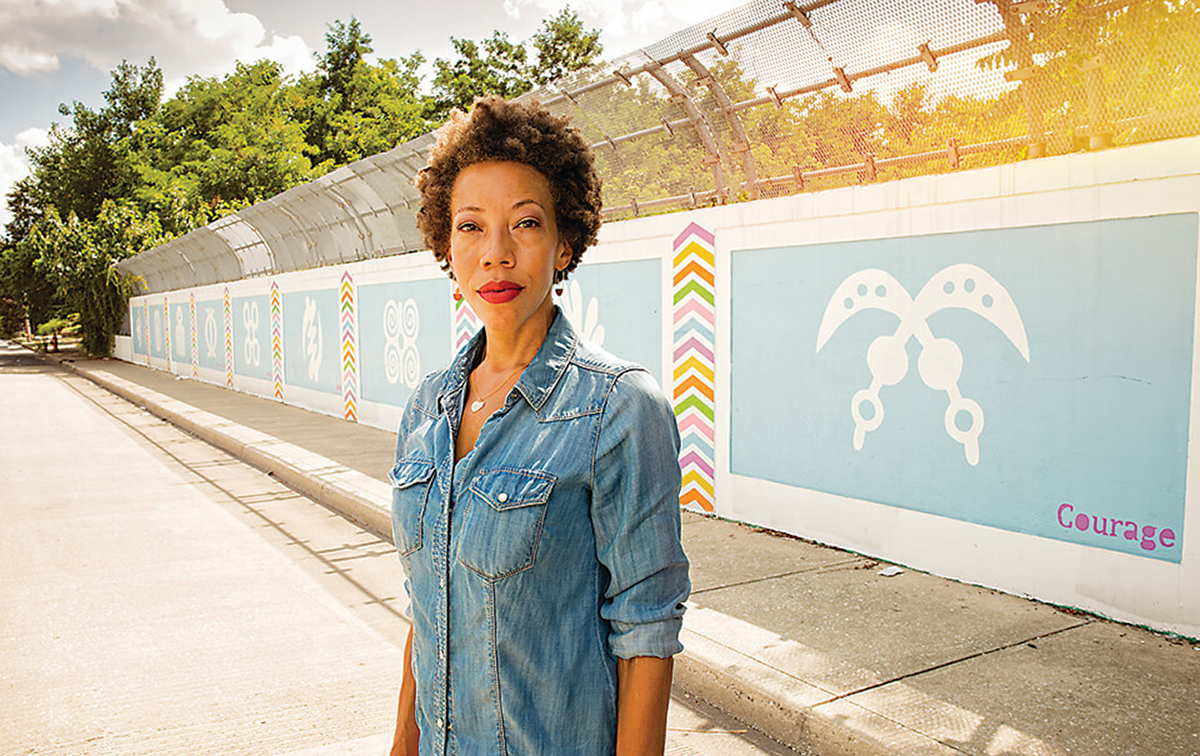 Amy Sherald to Paint Michelle Obama
After being the first woman to win the Outwin Boochever Portrait Competition at the National Portrait Gallery in 2016, Amy Sherald rose to national attention this year when the gallery selected her to paint its official portrait of Michelle Obama. Sherald, who has studio space at the Motor House, is known for her her vibrant, figurative pieces that explore identity, gender, and race. Photography by Christopher Myers.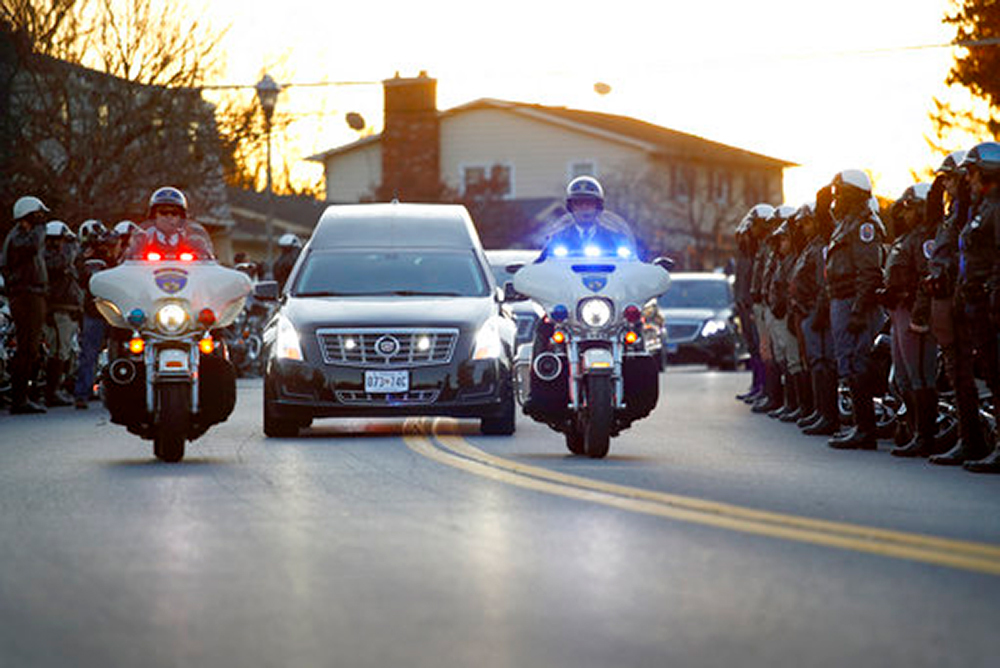 Detective Suiter
Detective Sean Suiter, a 18-year veteran of the Baltimore Police Department, was shot while investigating a 2016 homicide case in West Baltimore and died from his injuries at University of Maryland Medical Center on November 16. He was scheduled to testify before a grand jury the following day in an ongoing federal investigation of the BPD's gun task force. Photography by AP Photo/Patrick Semansky.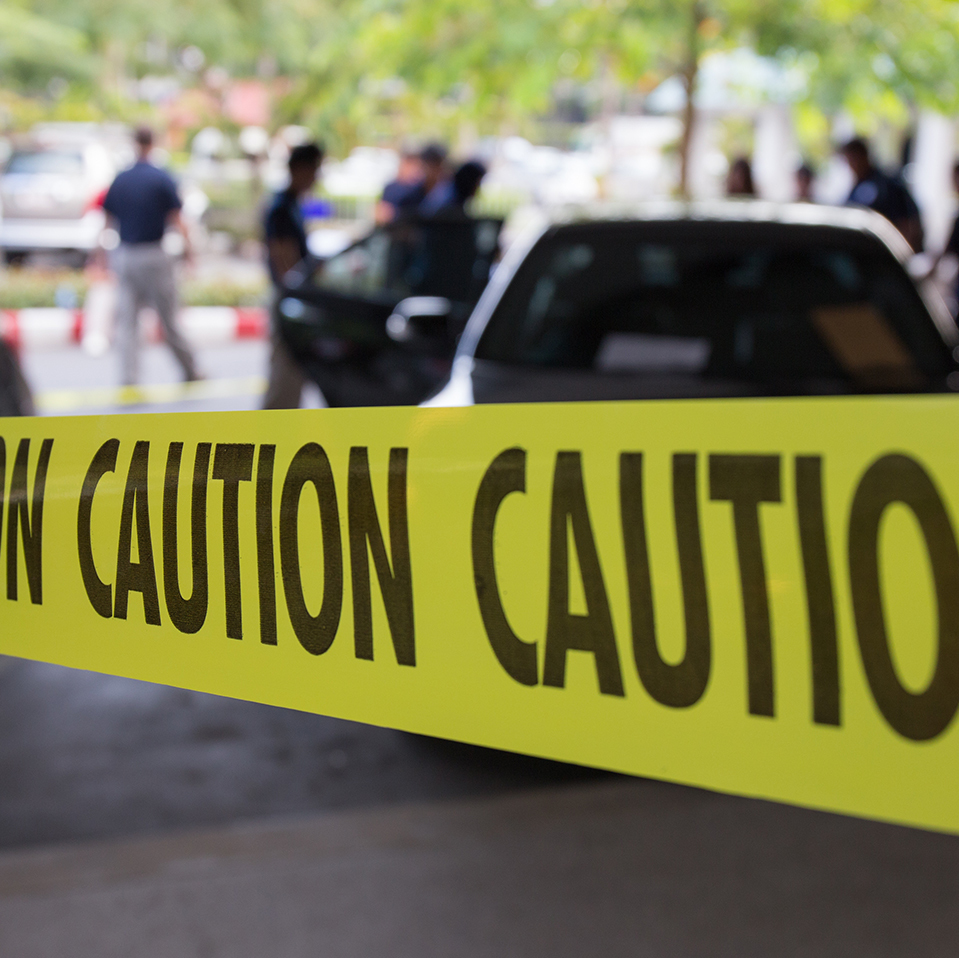 Gun Violence, Homicides
For the third consecutive year, Baltimore City has posted more than 300 homicides. And as usual, the vast majority of those homicides have resulted from gun violence. Despite two community-organized, citywide ceasefire attempts—one in August, one in November—the numbers kept growing all year, bringing the city within sight of its all-time high murder rate of 353, a grim tally that was set in 1993, when the city had about 110,000 more residents.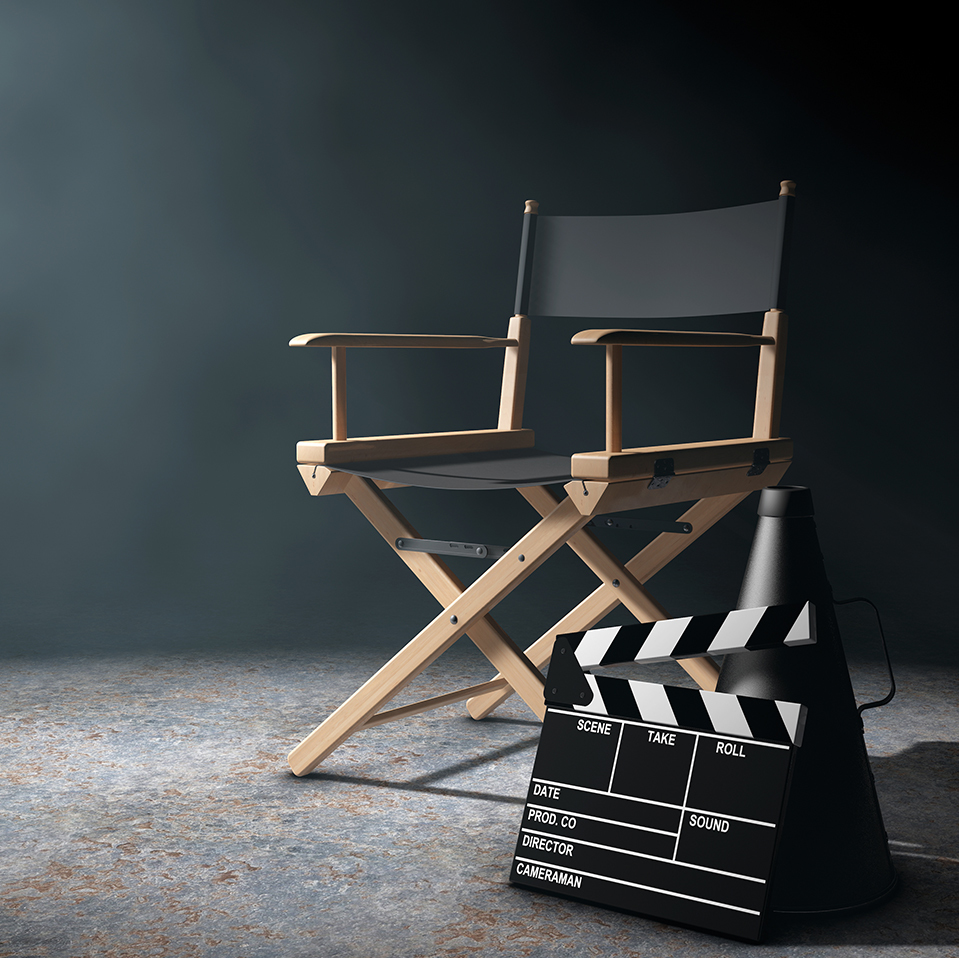 House of Cards drama
In October, Netflix cut ties with House of Cards star Kevin Spacey amid allegations of sexual misconduct. Subsequently, the show—which has contributed millions to the local economy since it started shooting in the Baltimore area five years ago—will resume local production for its final season in early 2018, with Robin Wright's character as the new lead.
Medical marijuana
Maryland's first medical marijuana dispensaries opened in early December, opening doors to the 10,000 Maryland residents who are qualified for medical cannabis throughout the state. While no locations are currently available in Baltimore, Curio Wellness of Baltimore County hopes to open its Timonium dispensary in January, while Temescal Wellness plans to eventually open a location in Baltimore City.