Scrolling through our Instagram feeds, there was always one account that would make us take pause. The arresting photographs from Noah Scialom combined impeccable timing with an innate ability to capture human, and humorous, moments.  
Scialom, whose work appeared in The New York Times, The Atlantic, The Guardian, Time, The Sun, and City Paper, took his own life on Tuesday at just 28 years old.  
"He had this uncanny ability to be near something crazy," said photographer and Baltimore contributor Matt Roth, who was a bit of a mentor to Scialom and got him freelance work at Patuxent Publishing. "A 16-wheeler exploded on I-83? Noah was a few cars behind it. Noah showed up early for a varsity soccer game, and he was there when a JV soccer player was kicked in the chest and almost died . . . Somehow there's always an adventure happening around him."  
"Noah will go down in history as a street photographer. He was made for it. He wasn't scared of conflict. He relied on his wit and warm charm to disarm anyone suspicious of his intentions. He was a great talker, but his real genius was how genuinely interested he was in whoever he talked to," said Roth.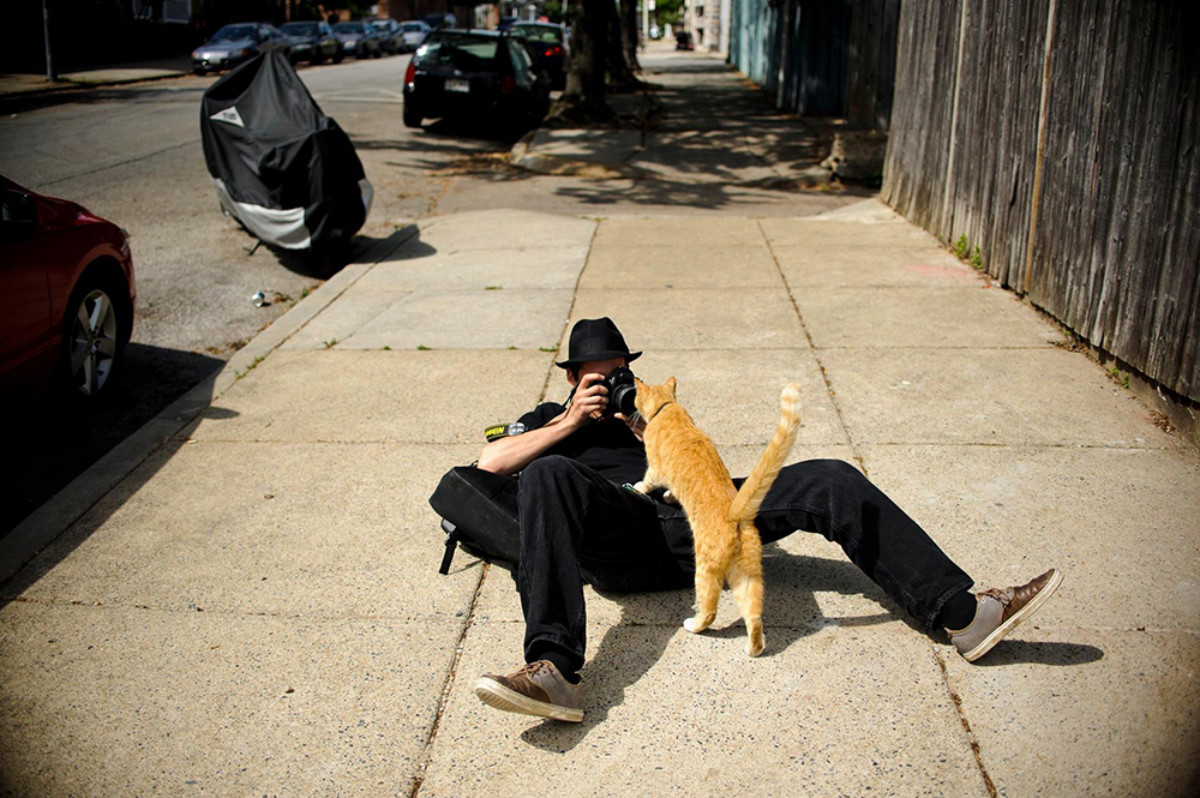 -Matt Roth
According to a biography on the American Visionary Art Museum website, Scialom began exploring photography as a teenager while living in Rome with his mother.  
"It was magical," Scialom said. "I basically grew up on the streets, going wherever I wanted. It helped me develop an ability to assimilate and figure out things quickly."  
This man-on-the-street approach stayed with him later in life, both in his freelance work and his famed Instagram account (@knowaphotographer), which had more than 17,000 followers. In 2015, Baltimore magazine awarded him with "Best Instagram" and, the following year, Time featured him as one of the best accounts in the country.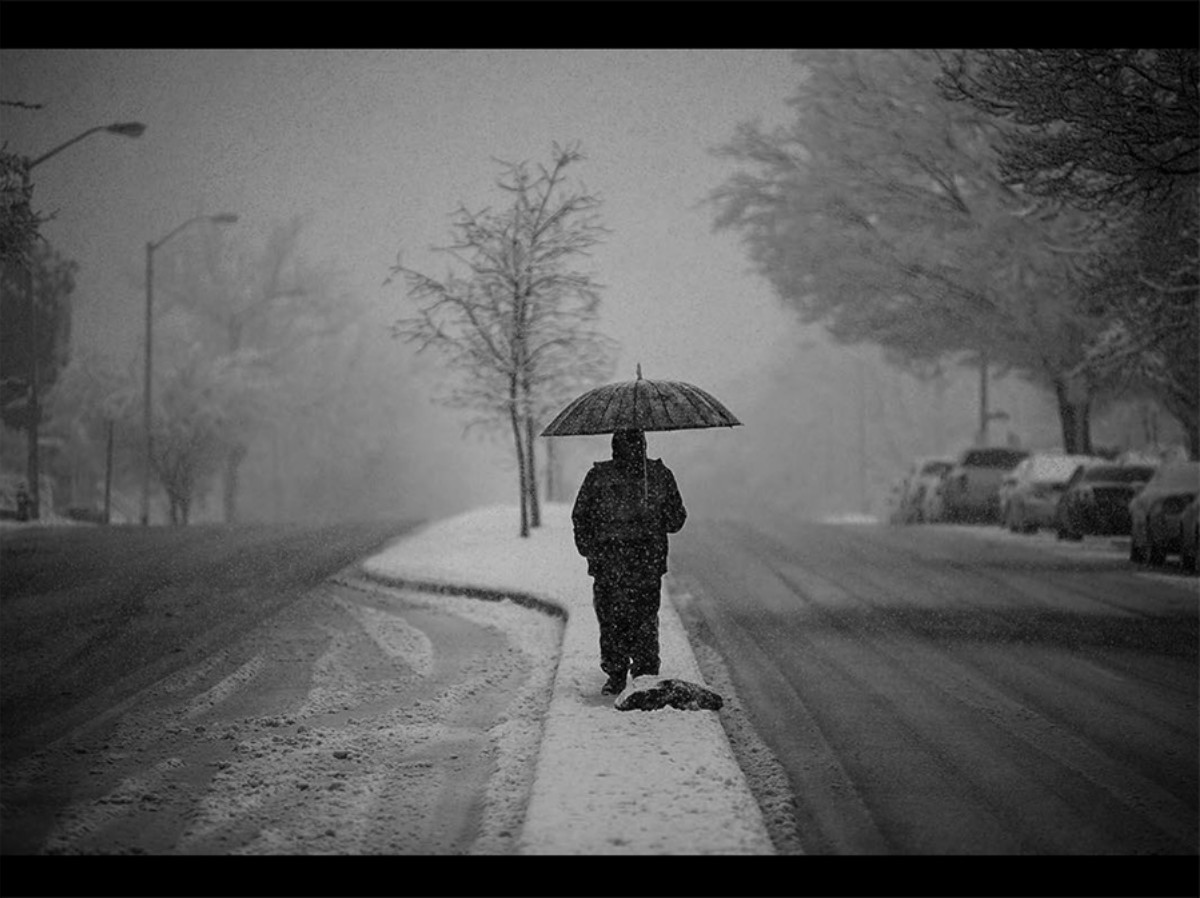 On assignment for The Sun in 2014. -Noah Scialom
Scialom's photography was especially poignant surrounding the Baltimore Uprising, in which he captured an array of perspectives that weren't being shown on the national news.   
"Noah was my first recommendation to those that wanted a real eye in Baltimore," said Heather Keating, communications manager at the Creative Alliance. "His coverage of a guy rocking Michael Jackson moves on a box truck during the height of the Uprising led us to connect with Dimitri Reeves and bring his slick moves and positivity—werewolf mask and all—to the streets of Highlandtown."  
It was in August 2015 when his photograph of a city police officer waving his gun towards a group of dirt-bike riders in Druid Hill Park led to the officer being placed on administrative duty.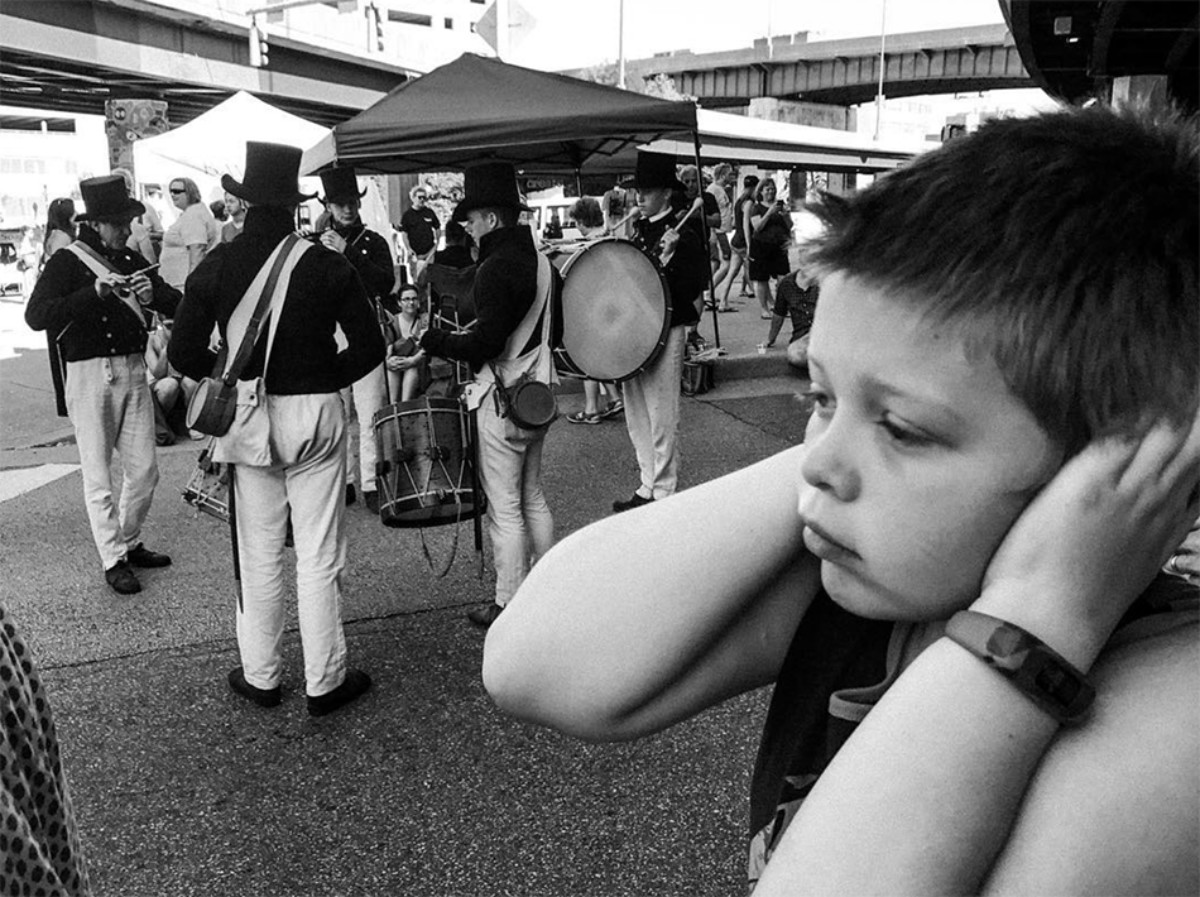 -Noah Scialom
"Photography is like a religious practice," Scialom said, "because it's largely about opening yourself up to the flow of life. If you aren't out there with an agenda, things come to you."  
Seemingly always at the right place at the right time, Scialom had a knack for relating to people from all walks of life—whether children playing in the streets, politicians at formal events, or a group of artists at a warehouse party.  
"Baltimore has lost an edge, a real talent, a microscope," Keating said. "He gave us access to a reality of Baltimore life most of us don't see."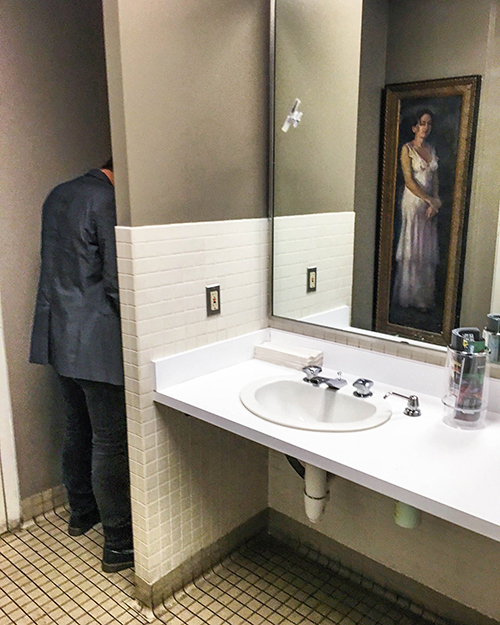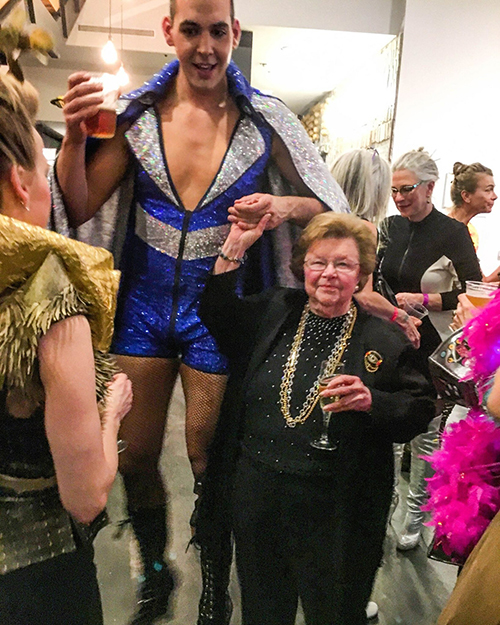 Covering events at the Creative Alliance. —Noah Scialom
---
---