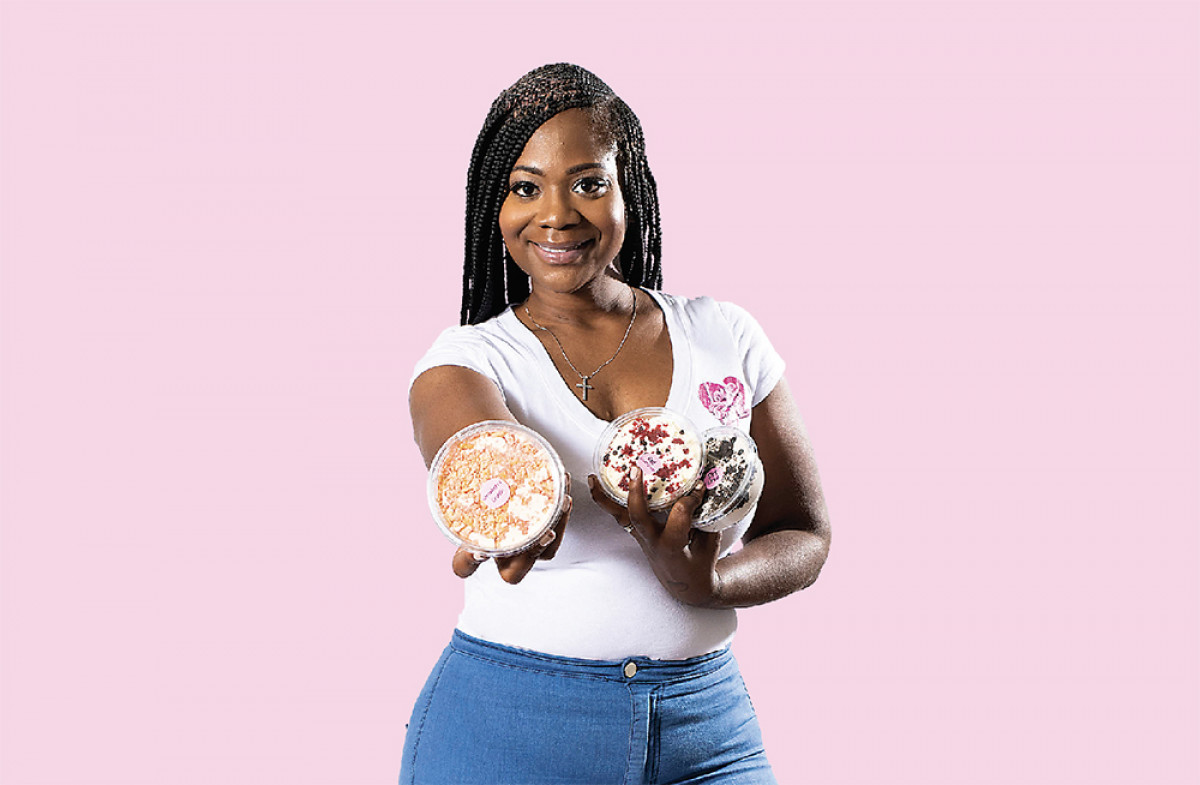 Denisha "Dawn" Hightower of Love Puddin. -Christopher Myers
These days, everything is artisanal—bread, cheese, ice cream, even pudding. For Denisha "Dawn" Hightower, the brains behind mobile pudding business Love Puddin', the recipe for the scratch-made treat is rooted in her childhood. "My aunt was like our dessert queen," Hightower says of her Aunt Nina, whom she assisted in the kitchen as a young girl. "Hers wasn't your typical pudding in a cup. It was a really rich, gourmet type of pudding."
Hightower decided to use her aunt's cookie-crumbled "dirt" recipe as the inspiration to start her venture. She began making the cups for coworkers and friends in 2013, and two years later, after a decade working for Child Protective Services, Hightower decided to make peddling pudding her full-time gig. "I always wanted to be an entrepreneur," she says. "After my brother passed away in 2014, I used that time off to really decide what I wanted to do for myself. I ended up leaving my job, and I've been doing this ever since."
When preparing for pop-ups and deliveries in her brightly decaled Ford Transit Connect van—lovingly referred to as "Big Pink"—it takes Hightower nearly four hours to mix more than six gallons of pudding, which she sells in 8-oz. containers for $5 each. Signature flavors include a classic banana with Pepperidge Farm Chessmen cookies, strawberry-crunch, snickerdoodle, red velvet, cinnamon topped with apple pie pieces, and, of course, "Aunt Nina's Low-Down Dirt," made with crushed Oreo cookies.
With more than 7,000 followers on Instagram, Love Puddin' has put the craft confection on the map for local dessert fiends, and Hightower has paved the way for other purveyors to embrace the trend. She has big dreams for the business in the future, including a standalone location and a larger truck that offers DIY toppings.
Above all, Hightower says she's most grateful to her customers, who have come out in droves to get their fix. "We call them our 'pudding pops,'" she says. "It's beautiful to have that type of support from people who love what you do."
Instagram: @love_puddin
Where to buy: Frequent pop-ups in Mondawmin, East Baltimore, Towson, Owings Mills, and White Marsh.
Deliveries: 12:30-7:30 p.m. Tues.-Sat.
Phone: 443-622-9915
---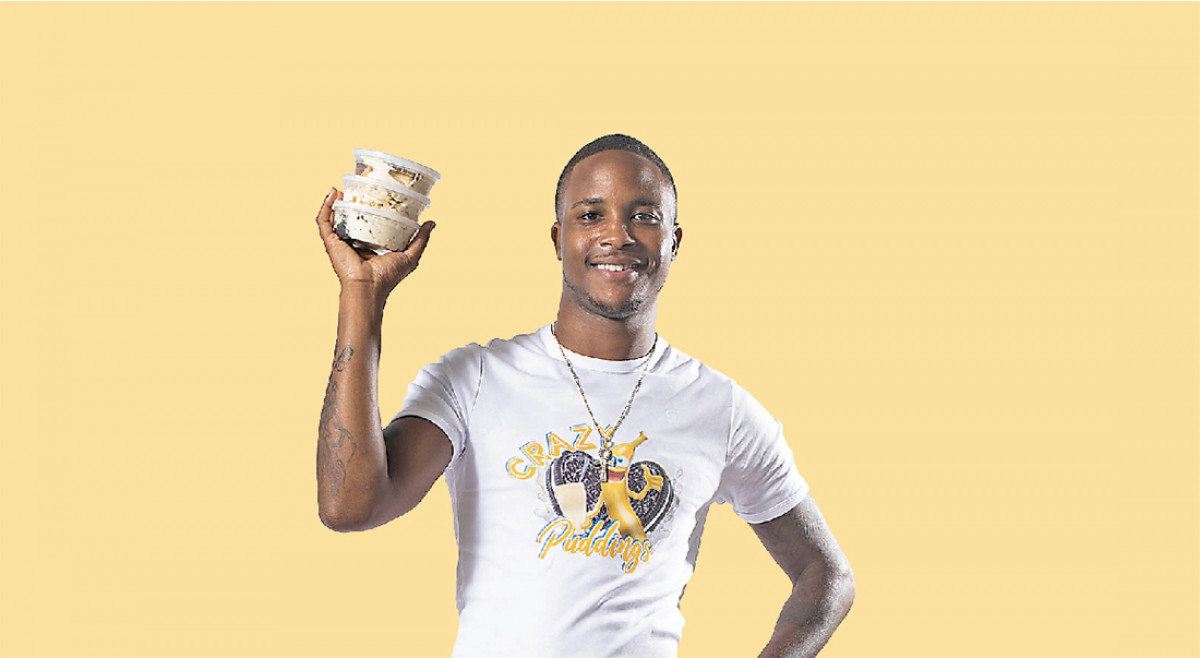 Jamal Wiggins of Crazy Puddings. -Christopher Myers
Jamal Wiggins makes banana pudding the way his grandmother used to, but with a sugary spin. His confectionary-on-wheels, Crazy Puddings, tops traditional banana custard with everything from chocolate chip cookies to Reese's cups.
"There's definitely a lot of love and time put into it," he says. "It has to sit for a couple hours to get to where you're either tasting a banana or a cookie in every scoop."
Since hitting the streets last year, Wiggins has enjoyed interacting with the community and seeing smiles after first-timers take their first bite.
"I think that's Baltimore," he says. "If you've got something good, people are going to tell you."
Instagram: @crazy_puddings
Favorite flavors: Chocolate chip, Reese's, Oreo, and Buttercrunch made with old-school Linden's cookies.
Price per cup: $5
Where to buy: Frequent pop-ups at Mondawmin Mall and in East Baltimore at North Avenue and Harford Road.
Phone: 443-791-4272
---
---