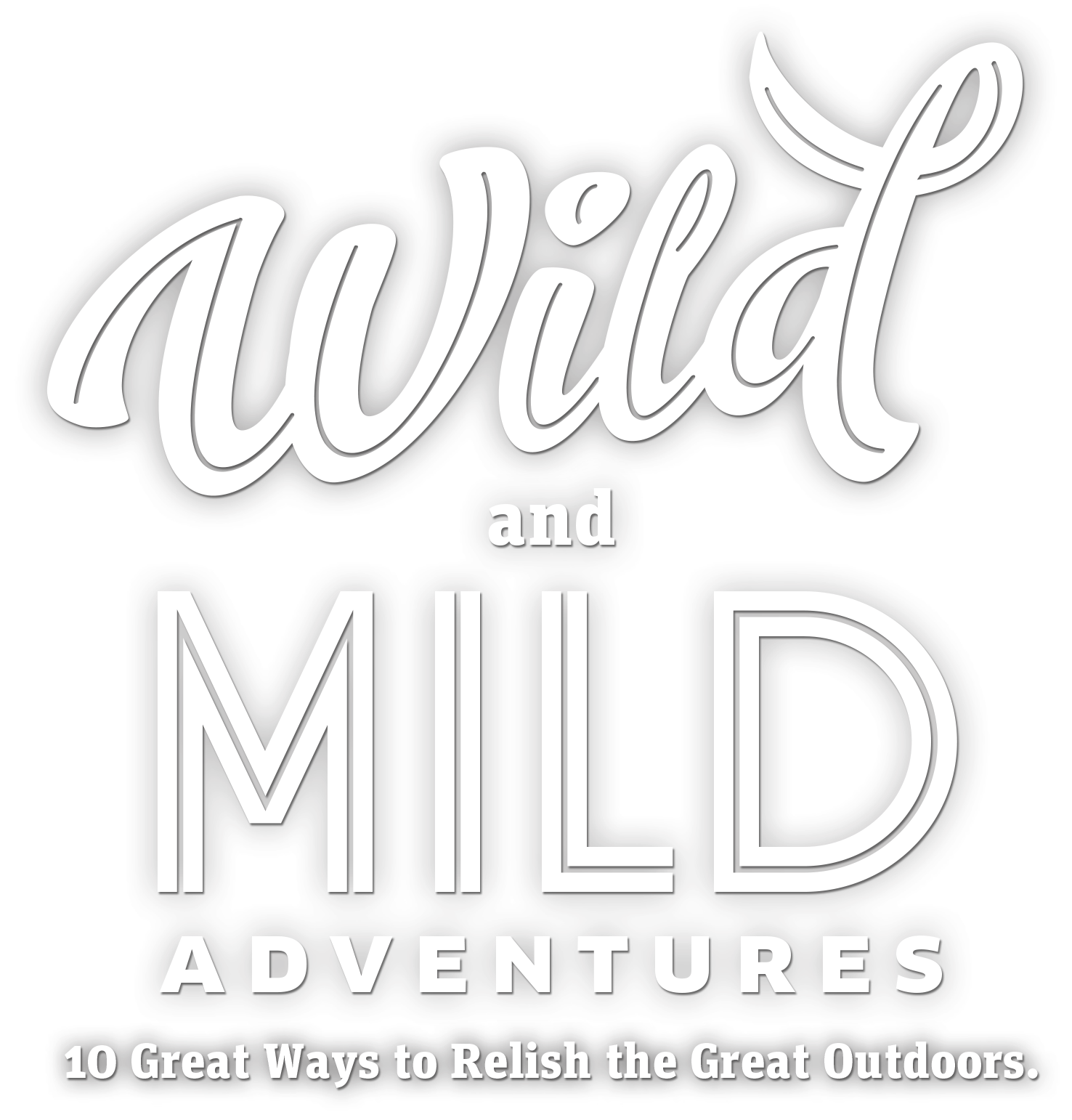 Travel & Outdoors
Ten Wild to Mild Adventures in The Great Outdoors
Fall adventures whether you're a daredevil or just want a relaxing weekend away.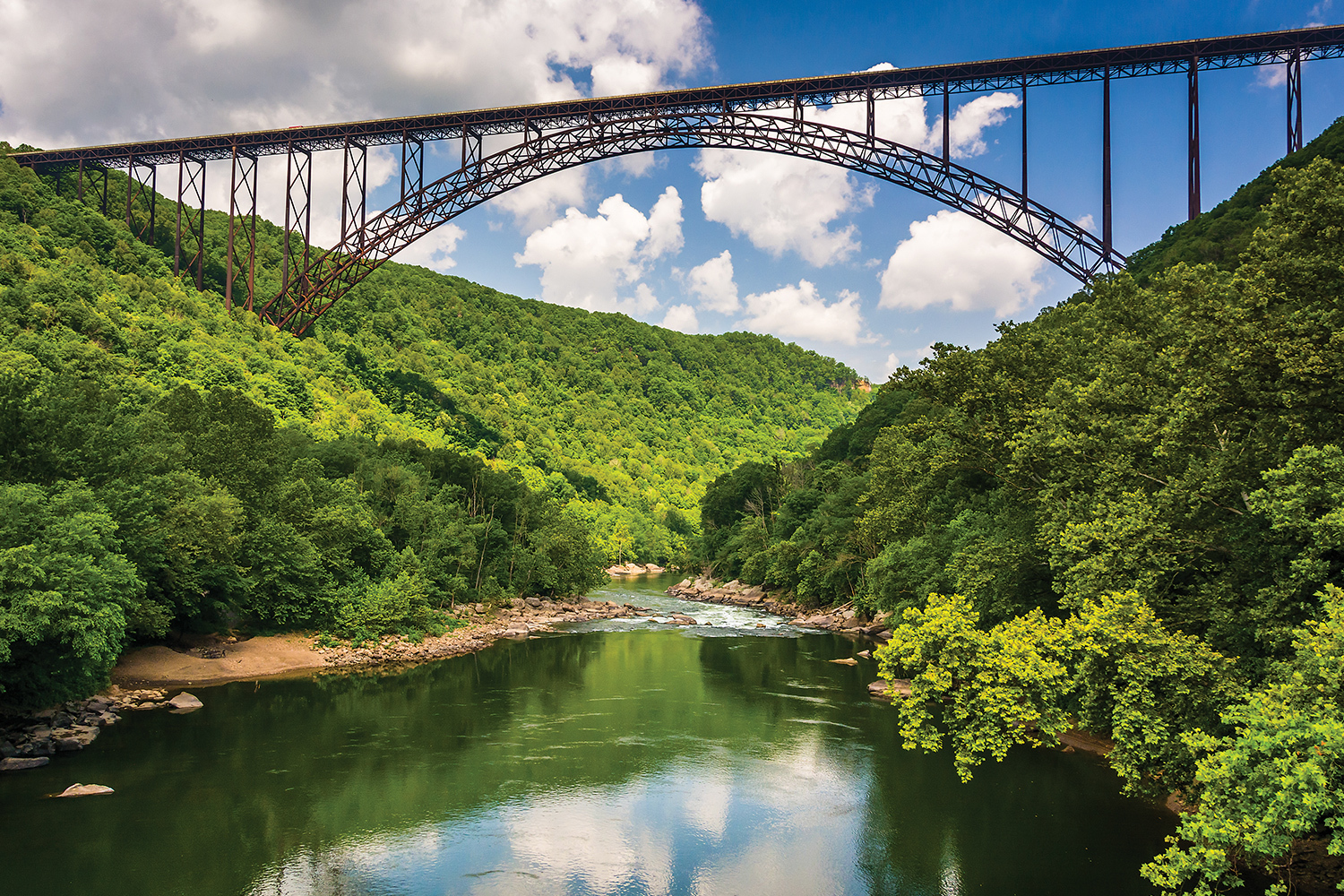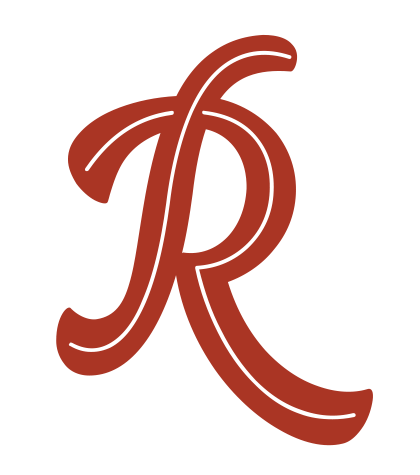 emember when you were a kid and the natural world was one enormous adventure? It was something to be explored wide-eyed and with both feet forward, a place where the unmarked paths begged to be taken. Cloud formations and towering trees put your very person in perspective, and a rope swing beat a diving board any day of the week.
That's what fall excursions should be. Whether your journeys are bucket list material or just an excuse to flee Wi-Fi for a weekend, we think you should spend the days of dwindling sunlight with childlike enthusiasm. Just do like the trees do this time of year: Make a full-bore, end-of-season, what-the-hell splash. Pretend you're Tarzan while clutching a zip line, or float like The Wizard of Oz in a hot-air balloon. Pedal a rail-trail through an enchanted forest, or picnic with pals in a centuries-old wood.
Even if you barely escape the neighborhood, you owe yourself a fall fling. Since not everyone shares the same inclination for torching calories and touting adrenaline, we've divided our fall adventures menu into two flavors: wild and mild. And if you have neither time nor disposable dollars enough to indulge in anything too grand, consider our options for localized escapes, too. After all, backyards are the birthplace of natural curiosity.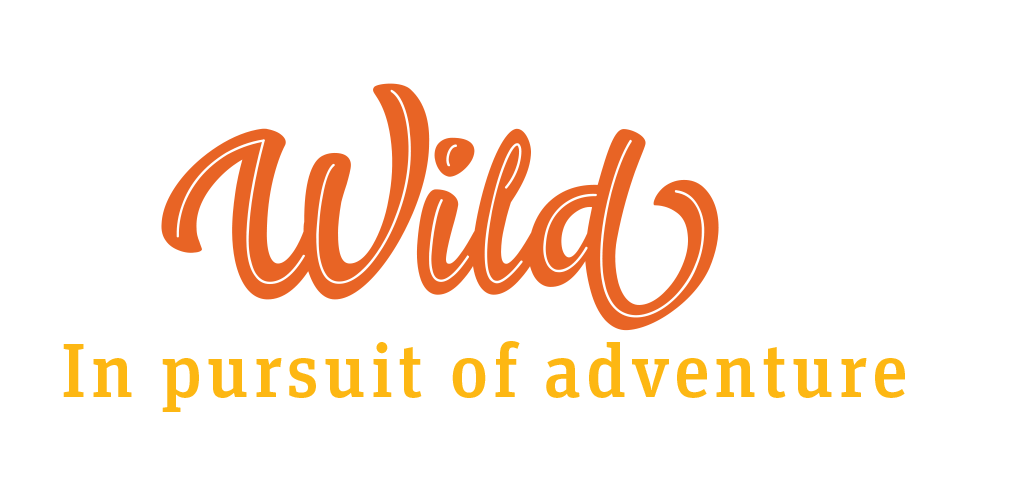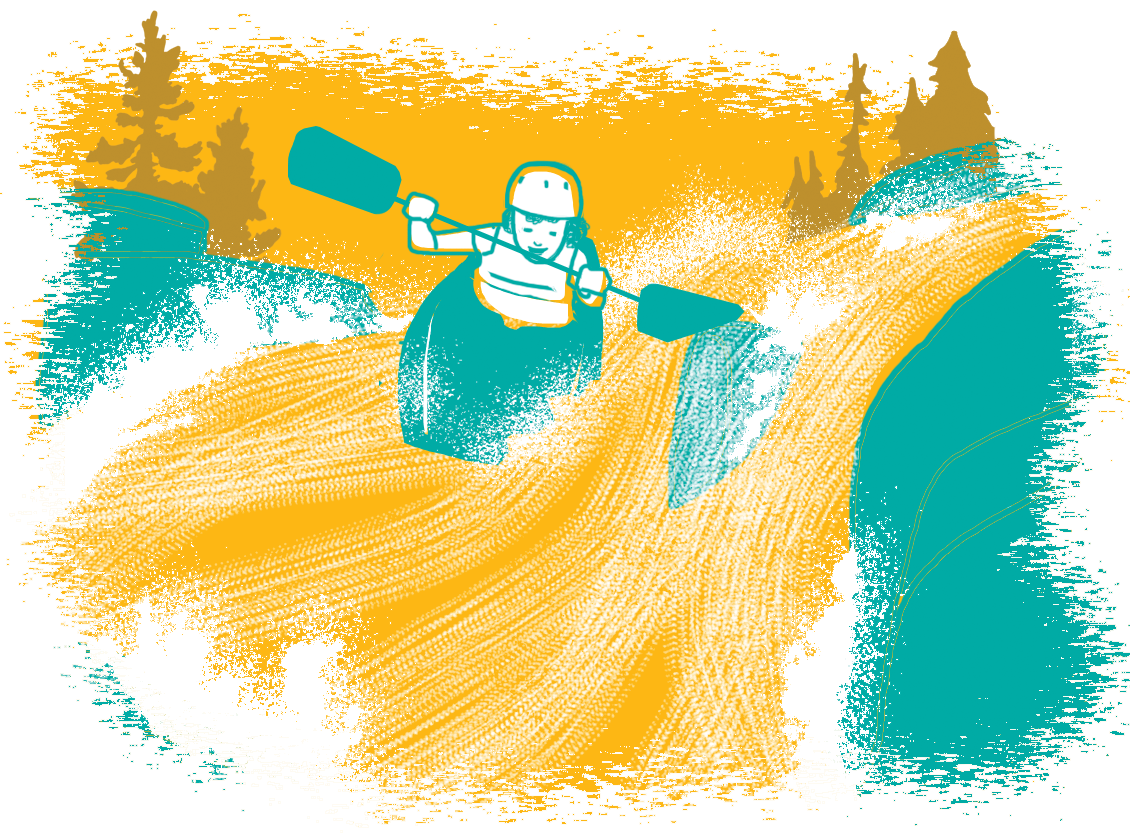 Ride the Rapids
Virginia boasts whitewater where you'd least expect it: downtown Richmond, where the James River tumbles over boulders and broken dams under the capital city skyline. Launch at Pony Pasture Park and paddle to Reedy Creek, a route suitable for even beginner kayakers. The pace quickens at two Class II rapids, Choo Choo, near a soaring railroad bridge, and the rock-strewn Mitchell's Gut. Challenge yourself at the Class III, triple drop Pipeline Rapids. No kayak? RVA Paddlesports offers rentals and on-water instruction.
Stay: Salvaged architecture and original artworks grace the Quirk Hotel's fashionably located lodgings in a former 1916 department store. Don't miss the Q Rooftop Bar, where mixologists love to craft cocktails for "spirits-ual" holidays including Rum Punch Day (September 20) and Mezcal Day (October 21).
Savor: Ensconced in Quirk Hotel's lobby, Maple & Pine ranks among the city's top restaurants. Plate sharing is optional; apple crisp with cheddar ice cream, if it's available, is not. Also slurp roasted oysters and watch the river from the prow-like deck at The Boathouse at Rocketts Landing.
Closer to Home: Class II and III whitewater flows as close as the Gunpowder River below Prettyboy Reservoir in the Hereford Area of Parkton.
TAKE A DETOUR?
Looking for some more wild waves to conquer? On your way back to Baltimore from Richmond, take a 15-minute detour outside of the nation's capital to Great Falls Park on the border of Maryland and Virginia. Here, the Potomac River cascades into a natural wonder, building in speed and force around a series of rocky surfaces and the narrow Mather Gorge. Its whitewater offers adventure for everyone from the novice (Class II) to the extremist (Class V+). Watching from the sidelines? There are several waterfalls to ogle at as your friends catapult down the river.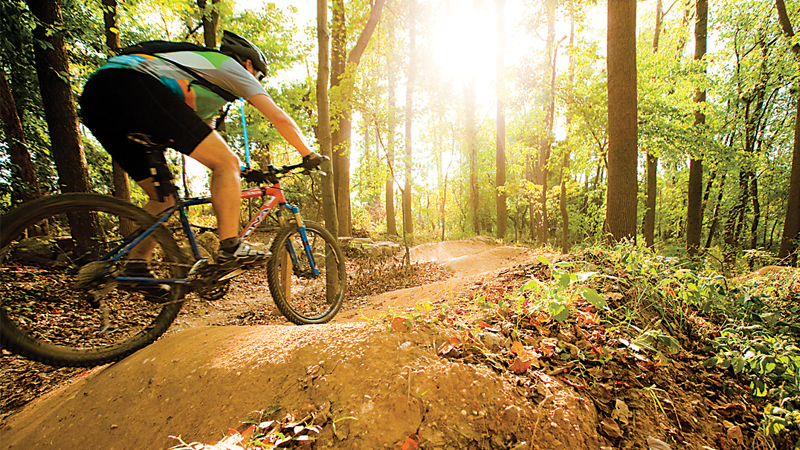 Bike a Remote Rail-Trail
A century ago, West Virginia's Greenbrier River Valley bustled with train traffic and mill towns to serve the king of local industry: timber. Reclaimed by the very forests that rail and lumber barons once profitably harvested, the valley now boasts one of the East's most bucolic rail-trails, the Greenbrier River Trail between North Caldwell and Cass. Hearty souls may want to tackle the entire 78-mile gravel path (amenities are limited, so pack accordingly). Alternatively, take the 24-mile northern stretch of this river-hugging route to see boundless wilderness dotted with decaying relics of the old rail line.
Stay: Cyclists can find comfort in the trailside campsites and refurbished millworkers' houses in Cass Scenic Railroad State Park, the trail's northern terminus. Also stay in the GRT's largest waypoint, Marlinton, where the Locust Hill inn offers trail trekkers cozy rooms, full complimentary breakfasts, pub fare, and shuttle service.
Savor: Sip a craft brew with your breakfast sandwich or luncheon pizza at Dirtbean Cafe & Bike Shop, a colorful eatery that also rents and repairs two-wheelers in Marlinton.
Closer to Home: View the small towns and autumn-flecked hills of hunt country on the 20-mile Torrey C. Brown, aka North Central Rail (NCR) Trail from Hunt Valley along the Gunpowder Falls State Park to the Mason-Dixon Line.
Zip Through the Trees
Call it leaf peeping for speed freaks: swooshing down a forested hillside on a zip line canopy tour is fall's extreme sport. For a hair-raising endurance ride, make a reservation for the Vertical Trek at Roundtop Mountain Resort in Lewisberry, Pennsylvania, a 10-step, two-plus-hour descent of the ski resort's mountain. Gliding from one treetop platform to the next, sometimes 40 feet above ground, each rider navigates zip lines as long as 400 feet, tipsy bridges, cliff ledges, and other gulp-worthy challenges.
Stay: The historic Allenberry Resort in nearby Boiling Springs has a new look. The 57-acre property has preserved its heritage while updating its lodgings, restaurant, and playhouse along the burbling Yellow Breeches Creek. Book a choice room in the renovated Stone Lodge, originally the barn and stables.
Savor: With a fishing stream on the premises, Allenberry's The Barn Restaurant unsurprisingly highlights local seafood dishes such as pan-seared rainbow trout amandine, while sticky buns remain the treat de la maison. Adventurous activity also begs adventurous eating. Try house-fermented kimchi tacos or kale-pistachio pizza at Little Bird Craft Kitchen in Camp Hill, the innovative eatery of Ever Grain Brewing Company.
Closer to Home: Go zip lining, rope-walking, or scale a 43-foot tower and descend headfirst inside the super-skinny "rainbow serpent" net at Terrapin Adventures in Howard County.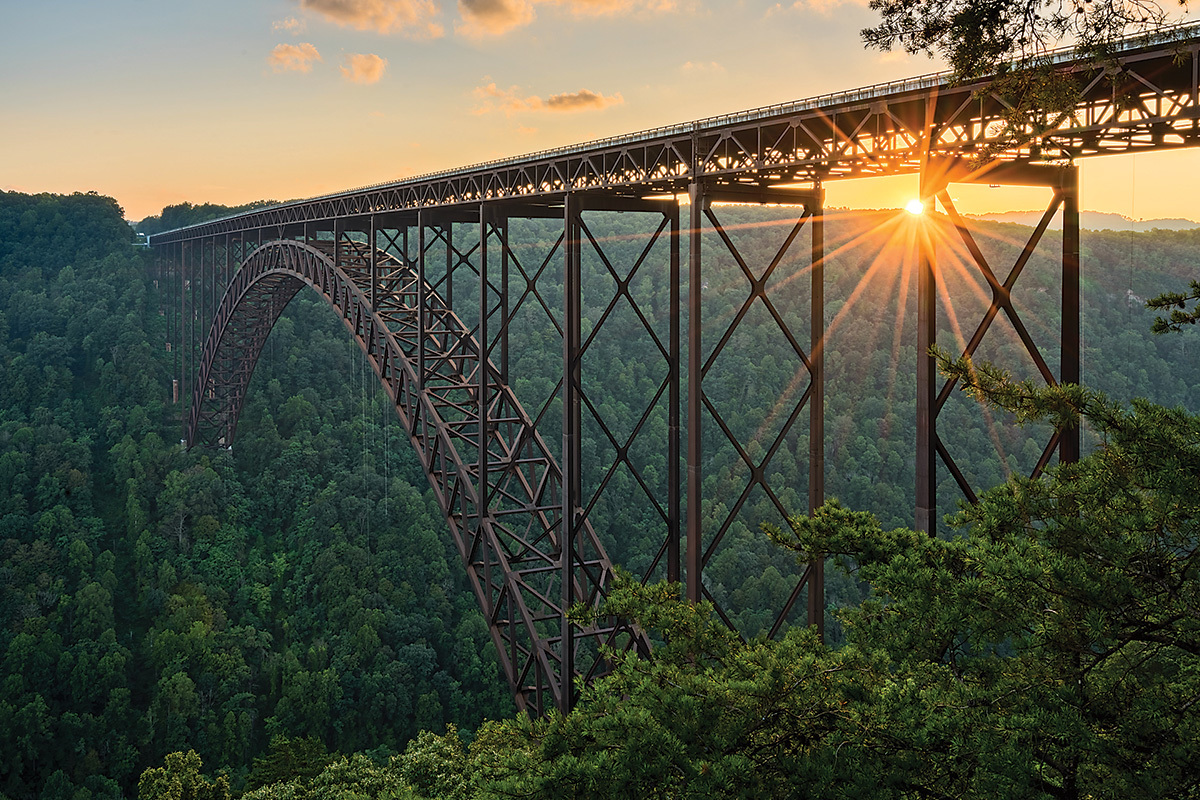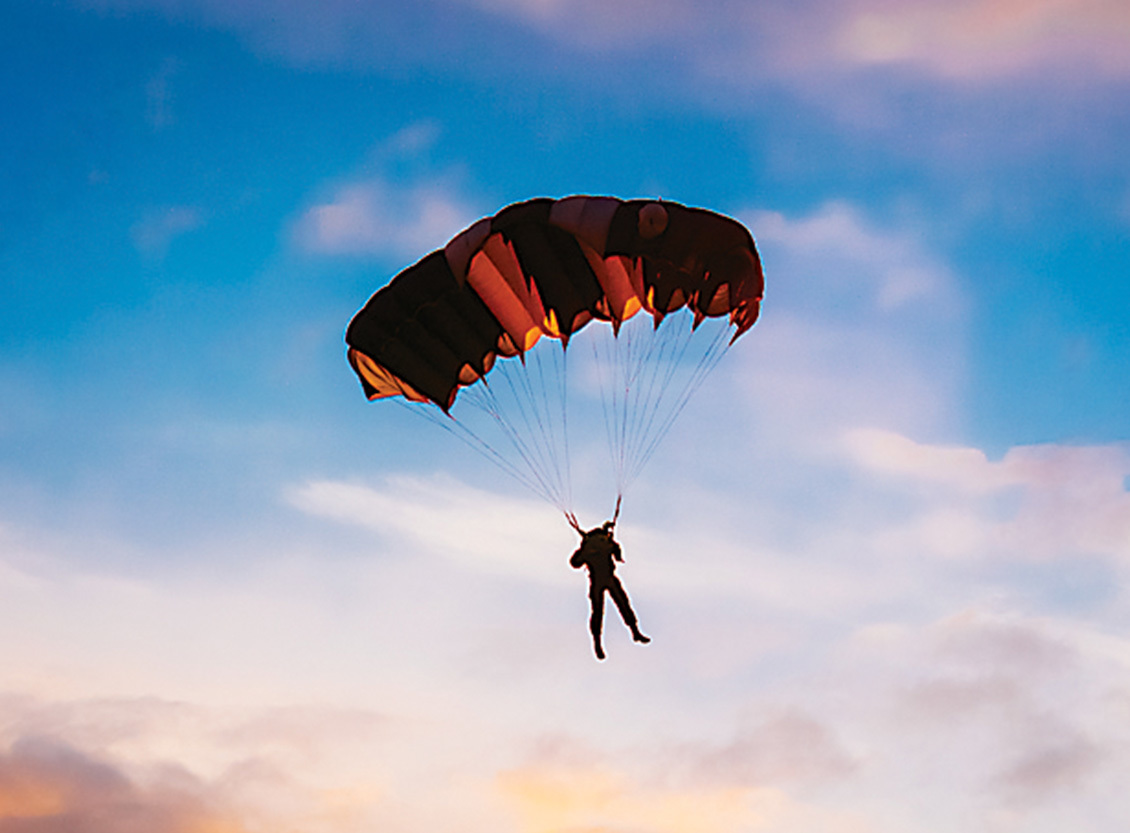 Go to Extremes
Celebrate the wild and wonderful during Bridge Day, West Virginia's extreme sports extravaganza on October 20, when parachuted BASE jumpers fling themselves—one every 30 seconds on average—off the impossibly scenic, 876-foot-tall New River Gorge Bridge near Fayetteville. What's even wilder? This lemming-esque lunacy goes on for six straight hours, while thousands gather to watch. Leave bridge-diving to the pros, but try whitening your knuckles on the Highline, a 700-foot bridge-to-gorge zip line, or shuffling among the span's support beams on a skinny catwalk overlooking the river's churning rapids.
Stay: Known for its whitewater rafting trips, Adventures on the Gorge beckons visiting thrill-seekers to the New River rim. Choose from a range of rentals, including rustic platform tents, one-room log cabins, and deluxe multi-family lodges.
Savor: Sample local fare during Taste of Bridge Day on October 19. The Secret Sandwich Society in nearby Fayetteville serves gourmet, presidential-themed sammies. Try the McKinley (spicy meatloaf on crunchy sourdough with chipotle-bacon jam) and a side of ooey-gooey-good pimento cheese fries.
Closer to Home: Experience a 120-mph freefall from a passenger's perspective when you tandem skydive from 10,000-plus feet with Skydive Baltimore's experienced instructors in Churchville.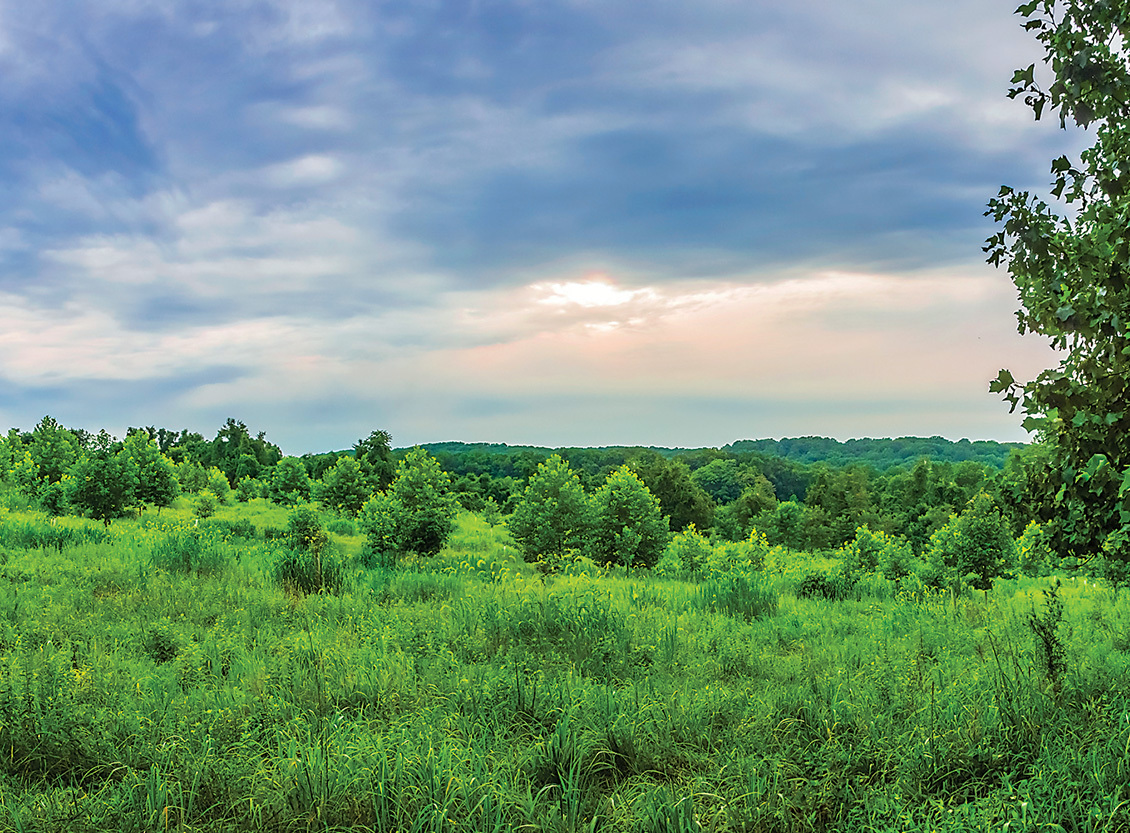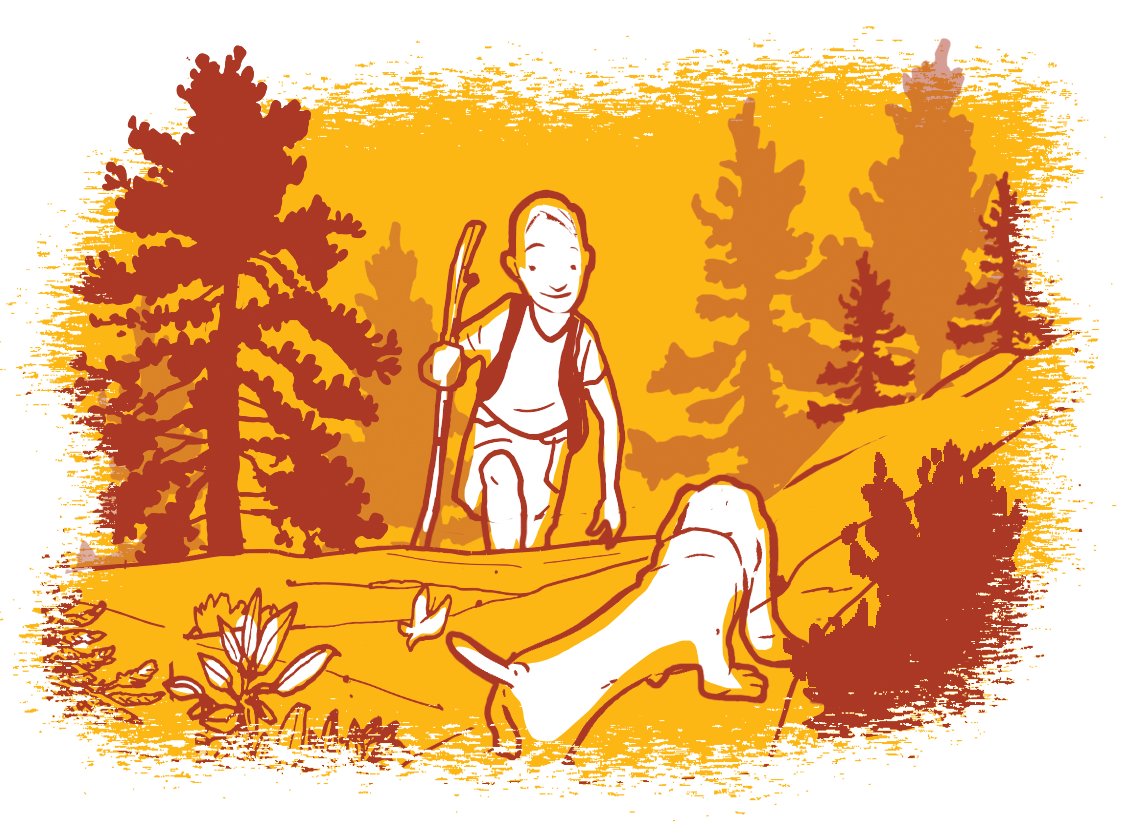 Hike An Ancient Forest
Pennsylvania's woods don't come any deeper, darker, or older than Forest Cathedral Natural Area in Cook Forest State Park in Cooksburg, a National Natural Landmark. Don hiking boots to commune with centuries-old white pines called "The Ancients." The Longfellow Trail leads to the most revered relic of all, the 181-foot-tall Longfellow Pine, and its equally venerable cousins. The Seneca Trail ascends through a grove of old-growth hemlocks. At the summit, climb the historic fire tower and see the forest from above the trees.
Stay: After a day in the woods, where else to spend the night than a grand lodge with fieldstone fireplaces, chinked log walls, antler chandeliers, and . . . an Aveda spa? Yes, please. Gateway Lodge in Cooksburg provides all these things and more in its tastefully rustic rooms, suites, and cabins.
Savor: Splurge on Gateway Lodge Restaurant's five-course Taste of the Wilds menu, saving space for a slice of house pecan pie with local maple syrup. Beer-lovers trek to the family-owned Straub Brewery an hour away in St. Marys for award-winning suds from the "Eternal Tap" that has poured since 1872.
Closer to Home: Maryland has big, old trees, too. See champion-sized specimens of tulip poplar and beech at Susquehanna State Park in Havre de Grace.