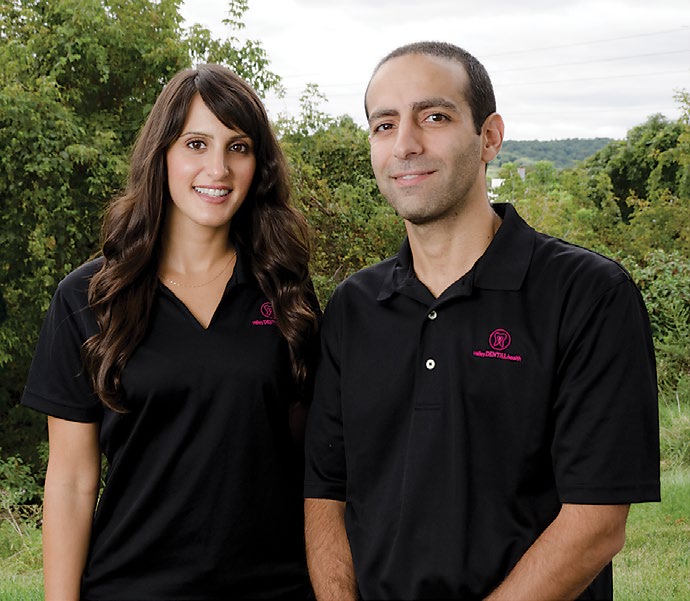 ADVANCED: We research the latest technologies to incorporate the best in patient treatment. Can't stand the feel of a traditional impression? We have digital scanners. Want to see what your smile will look like after clear aligner orthodontics? We'll show you. Want to improve your smile but unsure if you'll like the results? With Digital Smile Design, you'll see and feel it.
COLLABORATIVE: We believe in dentistry delivered in a non-judgmental environment and work with you as a team to ensure the progress made at valleyDENTALhealth stays with you. We educate our patients on all options so you can be the co-author of your own dream smile.
HOME: Life can be hectic. Our team loves what it does and working together with patients. We appreciate the time you take out of your day to be a part of ours. So, when you're at valleyDENTALhealth, we want you to feel as comfortable as possible. Sit back, watch some TV, and smile.
Ashley Izadi, DDS, Roham Rafat, DDS, MS

Visit Website