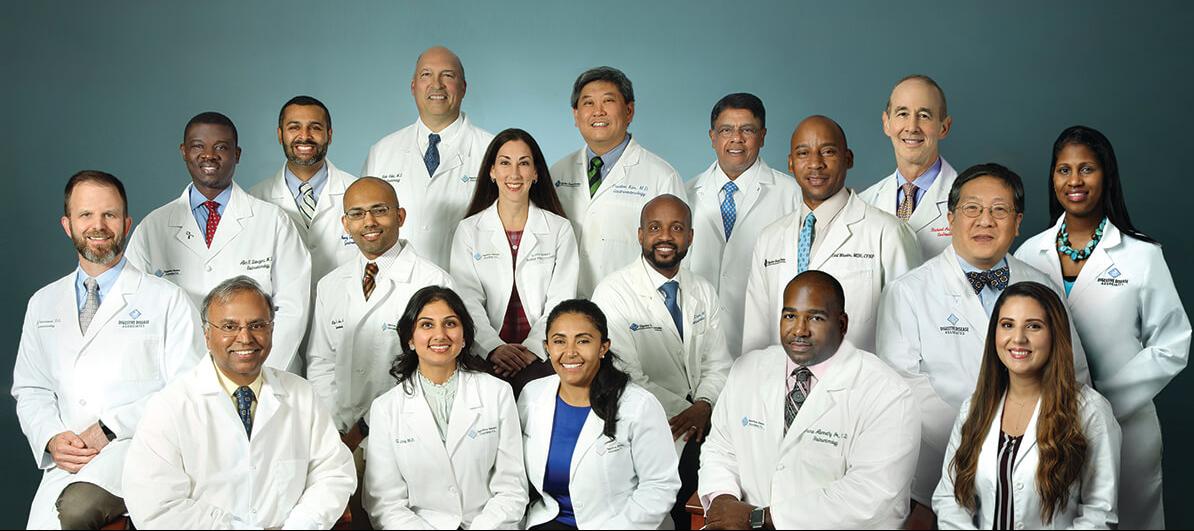 TWO LOCATIONS:
700 Geipe Rd., Ste. 230, Catonsville, MD 21228, 410.247.7500
Medical Pavilion at Howard County, 10710 Charter Dr., Ste. 110, Columbia, MD 21044, 410.992.9797
Since 1996, Digestive Disease Associates (DDA) has established itself as the region's premier provider of high-quality medical care for gastrointestinal (GI) and liver disorders. Our 16 board-certified, fellowship-trained physicians, assisted by three nurse practitioners, have been recognized nationally by U.S. News and World Report, as well as by Baltimore magazine and other publications.
DDA handles the full spectrum of GI conditions, from routine visits for heartburn, indigestion, and diarrhea to complex procedures. Procedures are performed at one of our state-of-the-art endoscopy centers. In addition to locations in Catonsville and Columbia, DDA provides care at Howard County General Hospital in Columbia and at Saint Agnes Hospital in Baltimore.
45 is the new 50! The American Cancer Society® now recommends that colorectal cancer screening should start at 45 for all people at average risk of the disease. DDA emphasizes the importance of colorectal cancer prevention and regularly participates in health and wellness events. Our Liver Care Center is advancing the care of patients through education, research, value-based care, and technology, such as Fibroscan®. DDA has also been in the forefront of clinical research and has conducted numerous trials contributing to groundbreaking medications for hepatitis and other GI-related illnesses.
For our patients' convenience, we have streamlined our screening colonoscopy process. Patients can now request an appointment and submit paperwork online. Our direct-access screening program allows qualifying patients to bypass the initial clinic visit and make just one visit for their colonoscopy. DDA also has two comfortable infusion suites, where we treat autoimmune disorders such as Crohn's disease and ulcerative colitis, as well as rheumatoid and psoriatic arthritis, psoriasis, and iron-deficiency anemia.
COVID-19 has challenged the way we 'see' patients, but DDA is open and remains committed to providing excellent digestive care. Our number one priority is the safety of our patients and staff. We are now offering phone and video appointments, in-office appointments when necessary, infusion services and procedures (colonoscopies and endoscopies). Patients are screened and temperature-checked before entering our offices, and COVID-19 tested prior to procedures. Our staff completes a daily health screening and temperature-check. We have also increased our cleaning protocols using EPA-registered hospital-grade disinfectant and physical distancing is enforced.
Appointments can be scheduled by calling our offices or on our website at www.ddamd.com. Several DDA physicians are bilingual. Language include Amharic, Arabic, French, Hindi, Korean, Punjabi and Spanish. Most major insurances are accepted and parking is free.
Visit Website