Millennium Family Practice is a patient-centered practice that provides primary care and wellness services, along with treatment for addiction and care for those with HIV.
Dr. Njideka Udochi, who founded the practice in 2003, is pursuing her lifelong dream of helping members of her extended community. In fact, Millennium Family Practice serves patients from more than 114 countries.
Dr. Udochi's collaborative approach to care means that she works closely with all of her patients and treats them as she would members of her own family. And extended weekend and evening hours ensure access to care for all community members.
She received her medical degree from the College of Medicine at the University of Nigeria and completed her family practice internship and residency at the George Washington University/Holy Cross Family Practice program. She also completed a fellowship in geriatrics at the George Washington University Medical Center and earned her master's degree in Public Health from Johns Hopkins' Bloomberg School.
Board-certified in family practice and a fellow of the American Academy of Family Practice, Dr. Udochi is experienced in HIV and addiction medicine.
She has received the Healthcare for the Homeless Clinicians Network Award and the Herbert McCauley Award for providing care to disadvantaged individuals both abroad and in the U.S.
She is a member of the American Academy of Family Practice, the American Academy of HIV Medicine and the Maryland Academy of Family Physicians, among others. She also serves on the boards of several local and international organizations.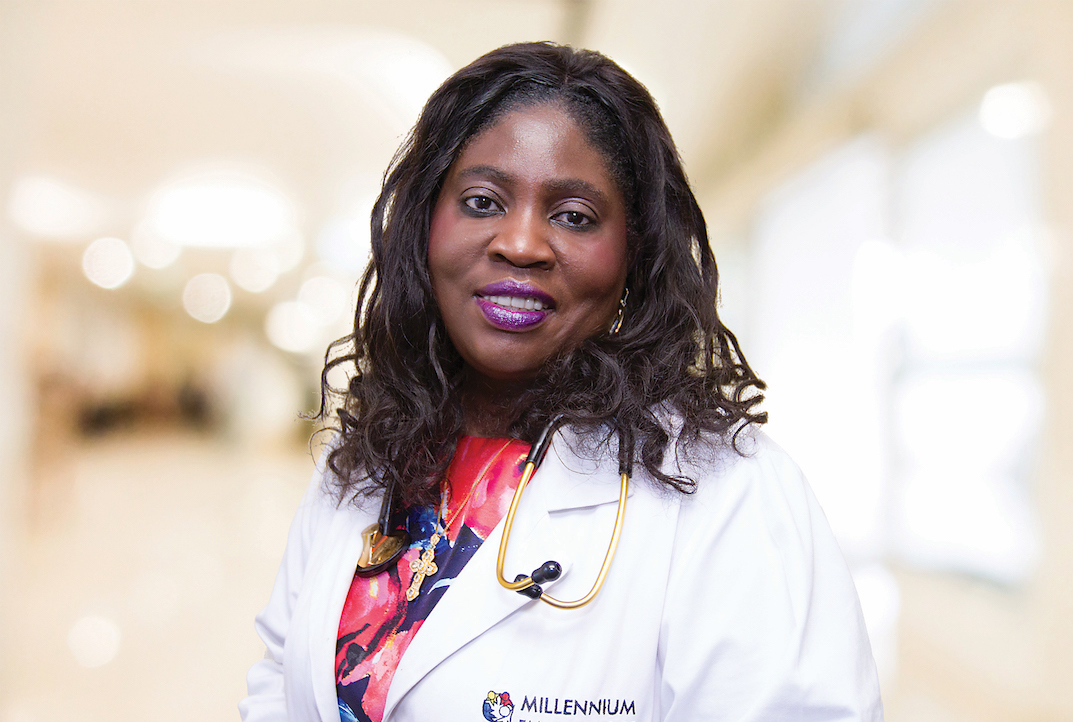 Visit Website