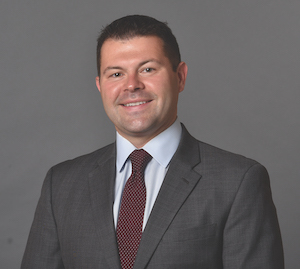 Dr. Ralph Zade is a fellowship-trained orthopaedic surgeon with specialty training in orthopedic sports medicine. He specializes in:
Orthopaedic surgery and sports medicine
Minimally invasive arthroscopic shoulder, hip, knee and ankle surgery
Operative and nonoperative treatment of sports injuries
Partial and full knee replacement
Orthopaedic trauma
Labral repairs
A native of Detroit, Michigan, Dr. Zade earned his undergraduate degree in biomedical engineering at the University of Michigan. He received his medical degree at Wayne State University in Detroit and was accepted to the prestigious Alpha Omega Alpha national medical honor society. Dr. Zade then completed his internship and orthopaedic surgery residency at Albany Medical Center in Albany, New York. He completed his fellowship training in orthopaedic sports medicine at MedStar Sports Medicine in Baltimore, MD and Washington, DC.
Dr. Zade is a member of the American Academy of Orthopaedic Surgeons as well as the American Orthopaedic Society for Sports Medicine. He has extensive training with various levels of athletes including serving as an associate team physician for local high schools, universities, and professional teams including the Baltimore Ravens, Washington Wizards, and Washington Capitals.
Dr. Zade has completed research in various topics including meniscus repair, hip preservation, and ACL repair. He has presented research at local and national meetings and won awards for research in both his residency and fellowship programs.
Catonsville: 910 Frederick Road, Catonsville MD 21228 | 410.644.1880
Columbia: 10170 Charter Drive, Suite 300, Columbia MD 21044 | 410.644.1880
Eldersburg: 5961 Exchange Drive, Eldersburg MD 21784 | 410.644.1800
Visit Website