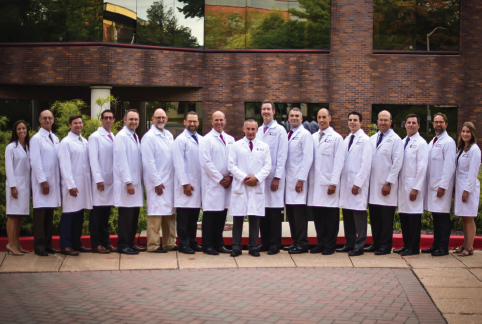 As experts in vascular disease, the specialists at Vascular Surgery Associates (VSA) are here to treat all your circulatory needs from aneurysms to varicose veins.
Founded more than 30 years ago, VSA consists of 12 vascular surgeons, six surgical physician assistants, 11 vascular lab technicians, and a dedicated office staff. It is the largest vascular group in Harford and Baltimore Counties, and one of the largest in the region, performing more than 3,000 vascular procedures per year, with success rates substantially above the national average.
Drawing patients from all over the Mid-Atlantic, we practice at the following hospitals: Upper Chesapeake Medical Center, St. Joseph Medical Center, Franklin Square Hospital, Sinai Hospital, Greater Baltimore Medical Center, Northwest Hospital, Carroll Hospital Center, Union Hospital of Cecil County, and Harford Memorial Hospital.
VSA's experienced providers employ a team approach to deliver high-quality patient care and compassionate service. Please call for a consultation, or visit us at vascularsurgeryassociates.net. 1-855-648-9982.
Visit Website