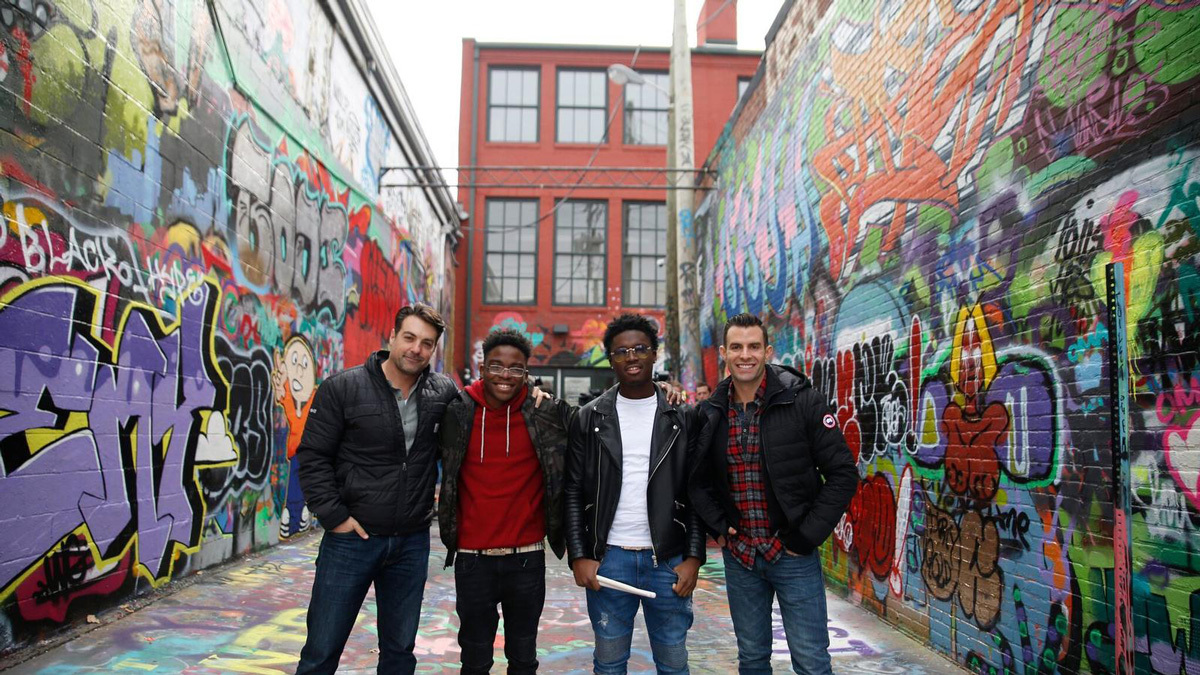 Talk about the ultimate come up. From street performing with snare drums in downtown Baltimore to making appearances on The Ellen DeGeneres Show, Timothy Fletcher and Malik Perry have been living the dream.
Today life got even sweeter for the pair when DeGeneres announced that Fletcher and Perry, alongside construction cousins John Colaneri and Anthony Carrino from HGTV, would be the feature of her new web series The Build Up.
The six-part series will follow Fletcher and Perry, better known as A1 Chops, as they work to rebuild parts of Baltimore. In the nearly minute-and-a-half trailer, the group can be seen putting up a community mural, updating the music room in their old high school, and performing at M&T Bank Stadium at a Ravens game.
"This is so sweet that you do this," Degeneres says in the promo. "You back to your high school to an after school program to help kids. Because you guys give back so much, this is what this show is about."
The duo began drumming in high school and decided to take their talents to the streets of Baltimore performing songs with complex drum tricks and popular dance moves. Ever since their performance of singer Ciara's "Level Up" challenge went viral and landed them on The Ellen DeGeneres Show, A1 Chops has been trying to give back to the community they credit for their success.
"I love the community so much," Fletcher said. "I want to do anything I can to give back—it sends chills through my body, I just cannot wait."
The web series will debut on ellentube and YouTube on January 30.