The List: March 2023
From street food festivals to the annual St. Patrick's Day Parade, here are the local events to pencil in this month.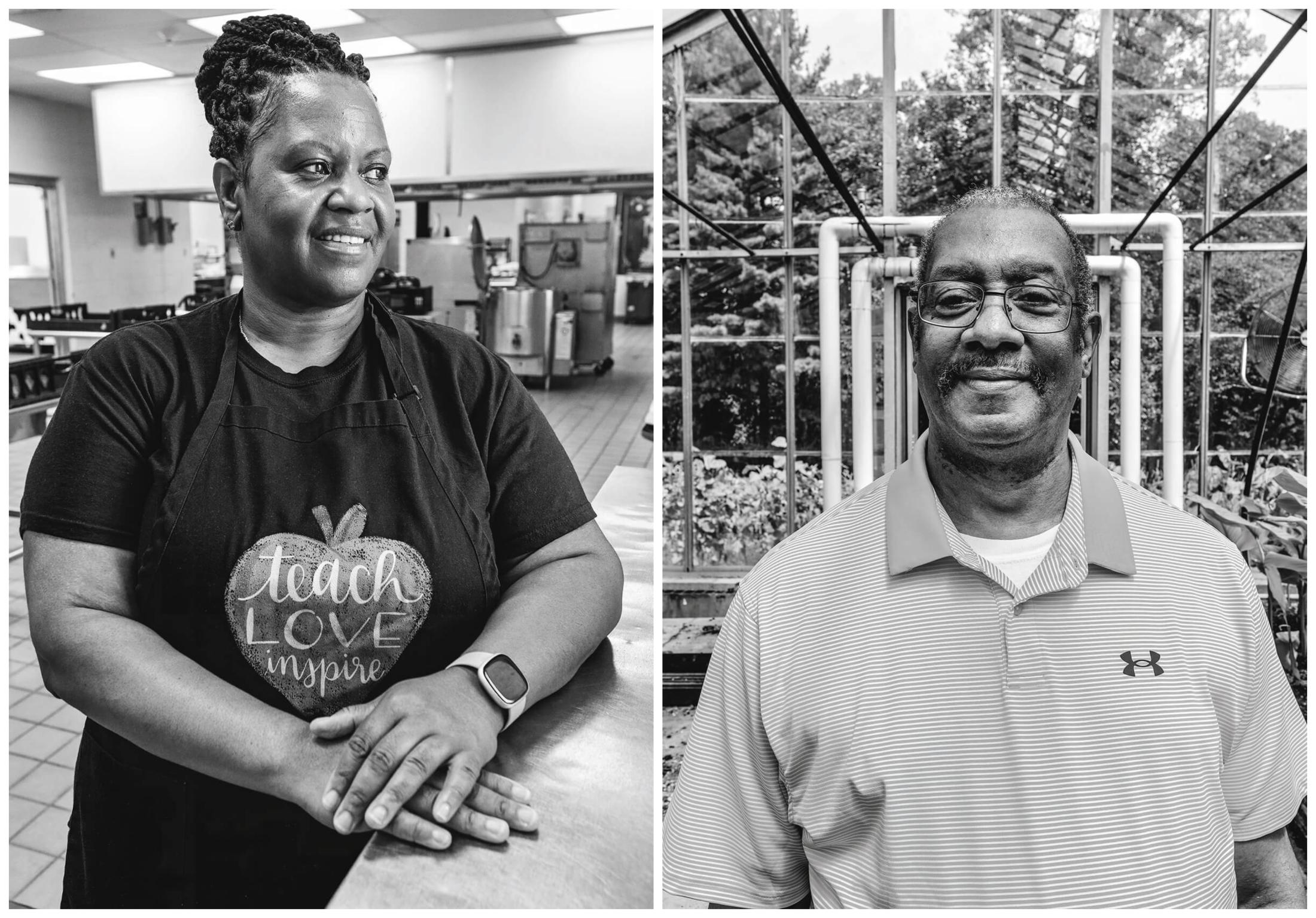 TO 2024: FOOD FOR THOUGHT
While Baltimore is known for varied culinary riches in its restaurant scene, a great number of families are forced to source their daily meals from convenience stores or fast-food spots for lack of nearby grocery stores. This harrowing reality is said to affect more than one in four Baltimore children, who rely on lunch at city schools, provided by the city's Food and Nutrition Service Workers, to keep them full throughout the day.
Expanding on an exhibit that first opened in September 2022 at City Schools headquarters on East North Avenue, The Baltimore Museum of Industry is paying homage to these heroes on its own turf with an even larger Food for Thought showcase. Set to run through 2024, it offers visitors a chance to get to know those who are helping to feed younger Baltimoreans through portraits shot by Baltimore contributor J.M. Giordano and interviews conducted by radio producer Aaron Henkin (host of The Maryland Curiosity Bureau on WYPR). Baltimore Museum of Industry. 10 a.m.-4 p.m. Free-$12. 
3/2: WRITERS LIVE! ADRIAN MATEJKA WITH JASON REYNOLDS
The award-winning authors explore the life of Jack Johnson, who during the Jim Crow era became the world's first-ever Black heavyweight boxing champion. Enoch Pratt Free Library. Central Library. 7 p.m.
3/3: AWKWARD SEX AND THE CITY
From NYC to Highlandtown, these tales of sexual mishaps feature unsexy IBS flare-ups, cocaine-fueled one-night stands, and worse. We're certain you'll be cracking up. Creative Alliance. 7:30 p.m. $12-20.
3/3-3/4: BEAUTIFUL: THE CAROLE KING MUSICAL
King's journey from gifted teenage songwriter to vocalist behind such chart-topping albums as Tapestry is sure to bring magic to the Hippodrome. Prepare to "feel the earth move." Hippodrome Theatre. Times and prices vary. 
3/3-3/5: AMERICAN CRAFT MADE/BALTIMORE MARKETPLACE
At the Baltimore Convention Center, tap into your artsy side while ogling the likes of jewelry, basketry, ceramics, clothing, furniture, and other crafts. Baltimore Convention Center. Free-$15. 10 a.m.-6 p.m.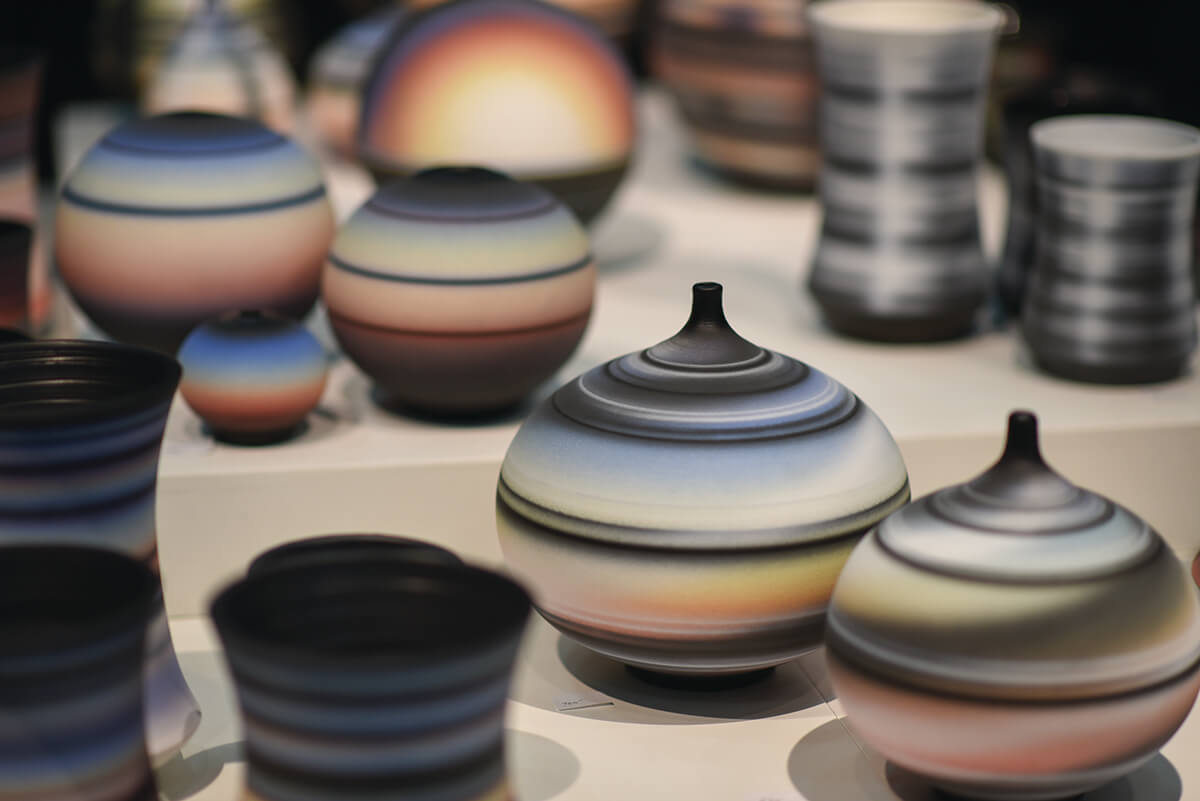 3/4: NINA SIMONE/MIRIAM MAKEBA TRIBUTE
Acclaimed Washington, D.C. singer Akua Allrich pays tribute to two prolific jazz women in Highlandtown. Creative Alliance. 8 p.m. $15-25. 
3/4: BALTIMORE STREET FOOD FESTIVAL
At Power Plant, tour Baltimore's best eateries and food trucks, with all goodies priced at $5 or less. See also: interactive fun for kiddos, live performances, a beer garden, and axe- throwing for grownups. Power Plant Live! Mar. 4, 2 p.m.- Mar. 6, 8 p.m. $10-50. 
3/4: BIKINI BOTTOM RAVE
Are ya ready kids? Throw on a pair of square pants, or some bright green shorts like Patrick Star to take part in this Spongebob-themed event at Baltimore Soundstage. Baltimore Soundstage. 9 p.m. $20.
3/4: BRANDON WOODY AND UPENDO
At Enoch Pratt, the East Baltimore Trumpeter and his quartet will perform some all-new numbers pulled from Woody's debut album. Woody and Upendo, more than anything, hope listeners will reap the healing benefits of music. Enoch Pratt Free Library. Central Library. 2-3:30 p.m. 
3/4: BULL AND OYSTER ROAST
Hosted by The Baltimore Museum of Industry, this loved event has pit beef, all-you-can-eat oysters, open bars, and classic '70s and '80s tunes. When you're not busting some sick dance moves, check out a silent auction and par- take in raffle games such as the "Wagon of Cheer." Baltimore Museum of Industry. 6-10 p.m. $95-950. 
3/4: CHRIS ROCK
These days, everybody loves Chris. The comedian's Selective Outrage Netflix special shoots live at the Hippodrome. Hippodrome Theatre. Times and prices vary. 
3/4: DRUSKI: COULDA, WOULDA, SHOULDA TOUR
Brace yourself for laughter when this Baltimore comedian and actor takes The Lyric stage. The Lyric. 8 p.m. $58-864. 
3/4: EXPRESSIONS '23: INFINITE JOURNEYS
Baltimore School for the Arts' beloved fundraising gala looks to celebrate truth, possibilities, and artistry through a captivating performance by students and a festive soiree. Baltimore School for the Arts. 5 p.m. $350.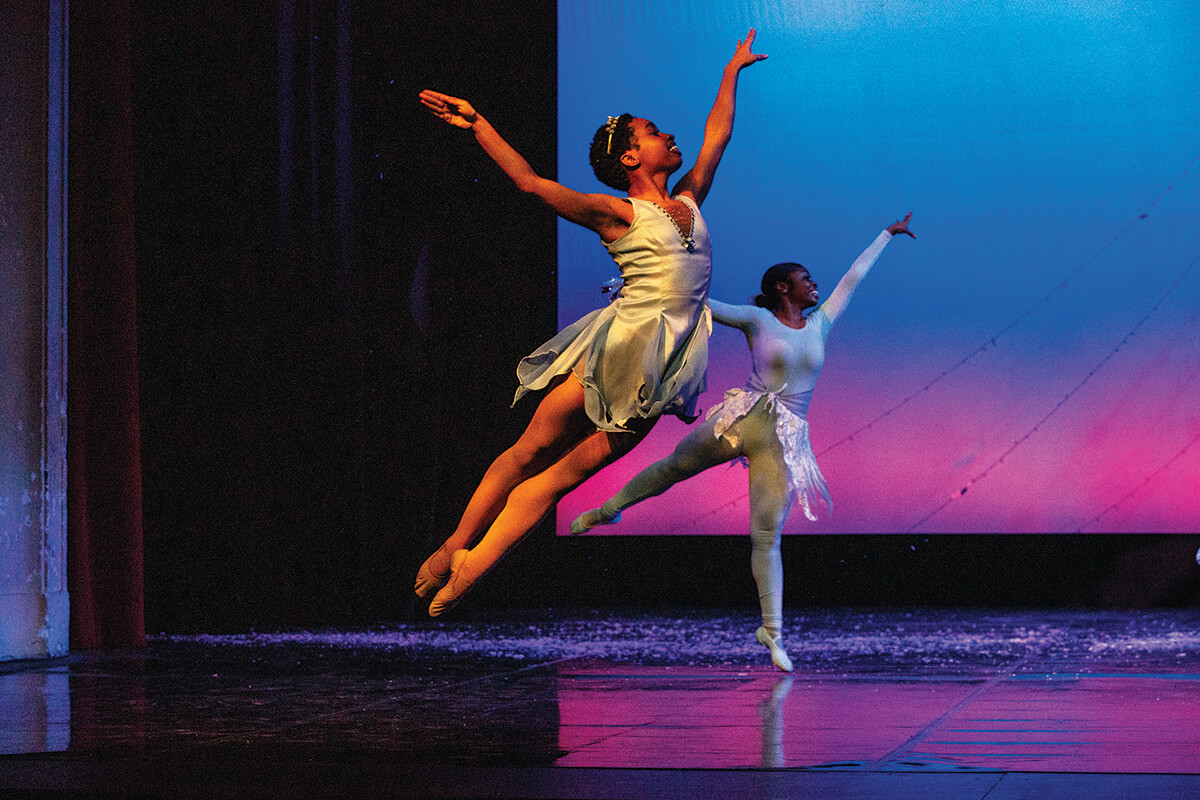 3/4: ORNAMENTA
Baltimore Jewelry Center's fundraiser returns to offer partying, an open bar, and fare from Blacksauce Kitchen. 2640 Space. $100- 575.
3/4: RAVI COLTRANE
The offspring of jazz luminaries John and Alice Coltrane takes his saxophone (and strong genes) out to Harbor East. Keystone Korner. 7 p.m. $35-45. 
3/4: STUDIO TAKEOVER WITH GREAT BLUE FIBER
Great Blue Fiber's Jenny Walton takes the reins at Port Discovery to teach communal weaving art. Port Discovery Children's Museum. 10 a.m.-5 p.m. $21.95.
3/4: SUNNY WAR
The Nashville folk-punk singer and guitar great brings refreshing sounds and strumming out to Manor Mill. Manor Mill. 7 p.m. $30.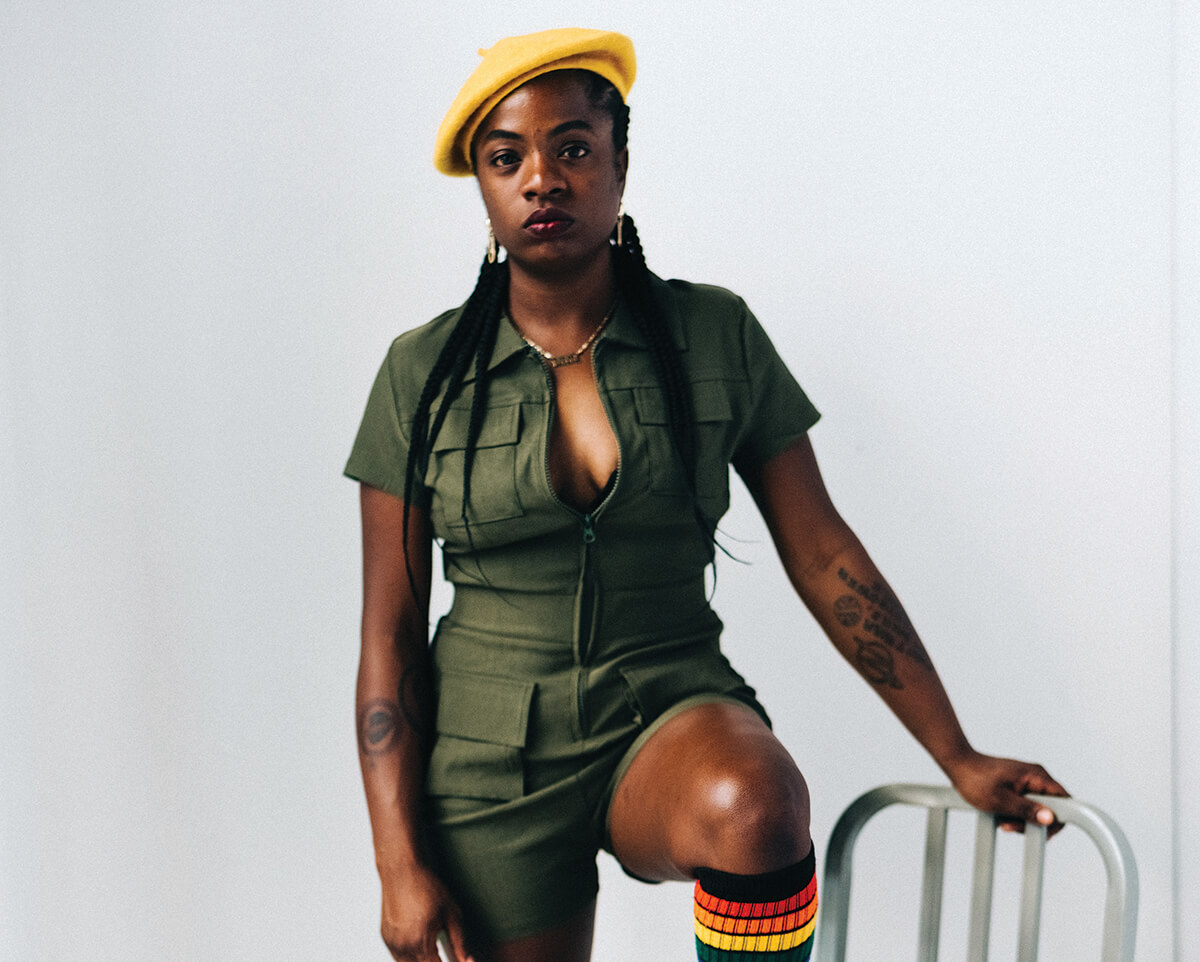 TO 3/5: THE COMPLETE WORKS OF WILLIAM SHAKESPEARE (ABRIDGED)[REVISED][AGAIN]
Back by popular demand, and with a new and improved script, this CSC production features 37 Shakespeare works. Chesapeake Shakespeare Company. Times and prices vary. 
TO 3/5: CROWNS
At Center Stage, this play explores the beau- ty and tradition of Black churches using gospel music, poetry and dance. Center Stage. Times and prices vary. 
3/5: JIMMY'S FAMOUS DOG TRIVIA
Scarf pup-themed food and drink specials, and see how well you know your favorite dog breeds with this fun event which benefits the work of BARCS. Jimmy's Famous Seafood. 1 p.m. $12.
TO 3/6: FERRIS BUELLER'S DAY OFF
"Life moves pretty fast." Believe it or not, this John Hughes film, wherein the irreverent Ferris plays hooky with his two besties in Chicago, will turn 37 this year. Go relive it at The Senator. The Senator Theatre. Times vary. $9-10. 
3/7: VISION BOARD WORKSHOP
Turn dreams into reality on Eastern Avenue while learning how to build a vision board (both virtual and on paper). Urban Life Center and Juice Bar. 1 p.m. $25. 
3/10-11: BALTIMORE OLD TIME MUSIC FESTIVAL
This annual festival brings the most talented string band musicians to Highlandtown. Get ready for musical workshops, square dancing, and some jamming. Creative Alliance. Mar. 10, 11 a.m.- Mar. 11, 11 p.m. $17-80. 
3/10: NO WAY ROSÉ FIRST ANNIVERSARY
Ashish Alfred's adorable brunch hangout on East Cross Street turns one year old with an open bar, light munchies, and a DJ set. No Way Rosé. 8 p.m. $27. 
3/11: BAD BUNNY BIRTHDAY BASH
Celebrate the Puerto Rican singer with a dance party in Remington—and all his most beloved hits, such as "Neverita." Ottobar. 9 p.m. $15. 
3/11: BSO MUSIC BOX: IN THE TREETOPS
The Baltimore Symphony Orchestra brings us a taste of the tropical life. Keep an ear out for colorful bird calls and sounds reminiscent of rain- forest monkeys. Joseph Meyerhoff Symphony Hall. 10 a.m. $10. 
3/12: BALTIMORE ST. PATRICK PARADE
This time-honored St. Patrick's Day tradition will transform Charm City's streets into a sea of green. 699 Washington Pl. 9 a.m-6 p.m. 
3/12: KARAN CASEY
In Reisterstown, the Irish singer-songwriter performs songs from her latest album, Nine Apples of Gold. St. John's Western Run. Time and pricing TBD. 
3/15: PI(E) DAY
At the Science Center, celebrate the tastiest day ever with a spread of all things circle: sweet treats, hula hoops, and pizza pies. Maryland Science Center. 10 a.m.-2 p.m. Free with paid admission. 
3/16: YOUNG MAN, MUDDLED
Joined by Jon Schorr, author Robert Kanigel discusses his new memoir at The Ivy. The Ivy Bookshop, back patio. 6 p.m. Free. 
3/17: SHAMROCKS AND SHENANIGANS
Ring in St. Patty's Day at Power Plant with DJ sets, green cocktails, and fun photo ops. Power Plant Live! 8 p.m. Prices vary. 
3/18: FORAGING AND FUNGI FORUM
At Evergreen Museum and Library, explore the tasty (sometimes funky) world of mushrooms and their foraging. Evergreen Museum and Library. 2 p.m. Free-$5. 
TO 3/19: TO KILL A MOCKINGBIRD
Playwright Aaron Sorkin's take on author Harper Lee's adored Pulitzer-winning novel hits the Hippodrome. Hippodrome Theatre. Times & prices vary.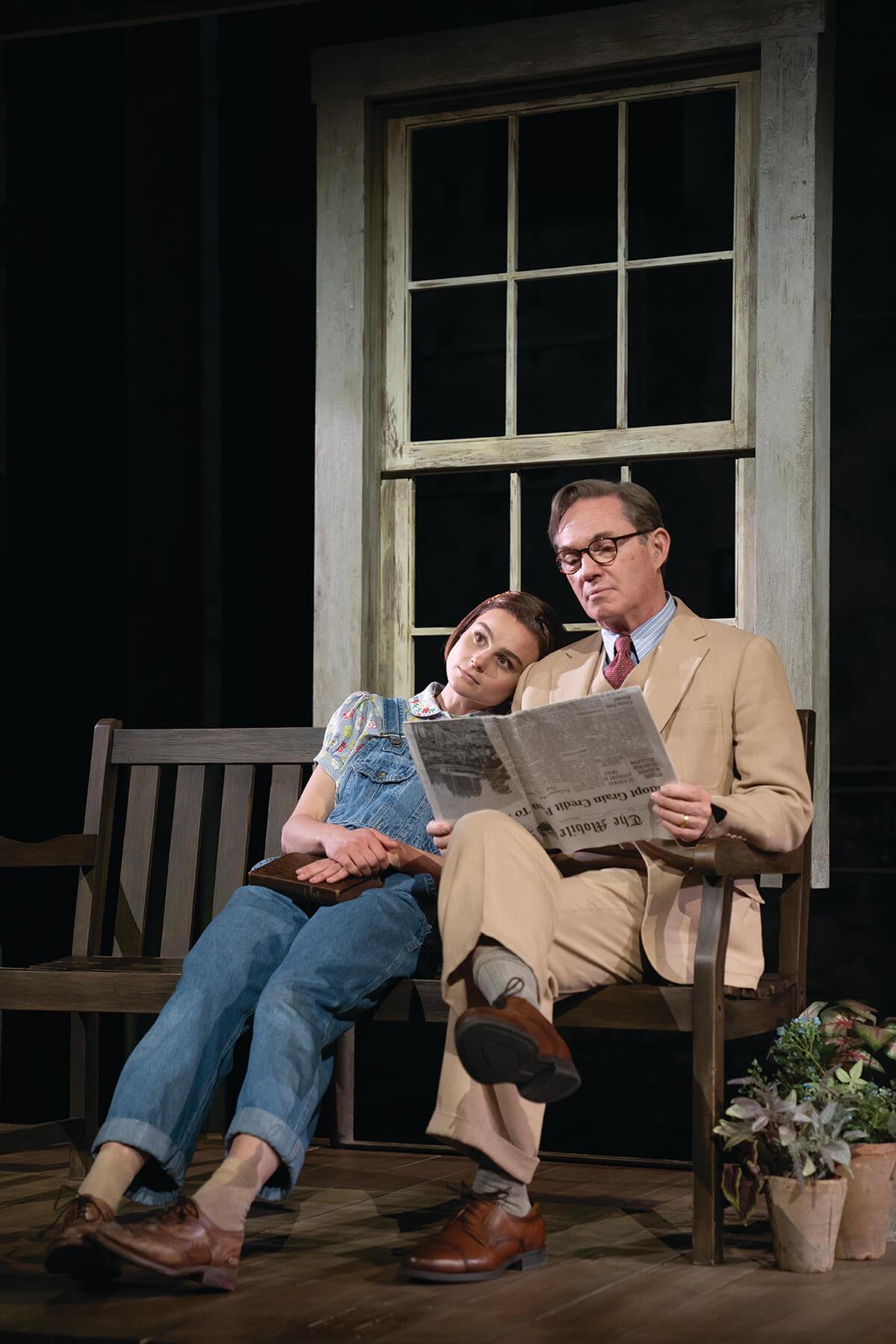 3/19: THE HARLEM GLOBETROTTERS
Get ready for a helluva good time with this trailblazing basketball team, known for flashy tricks and major talent. Chesapeake Employers Insurance Arena. Times & prices vary. 
TO 3/23: VISIONS OF NIGHT: BALTIMORE NOCTURNES
Featuring works by Baltimore contributing photographer J.M. Giordano, this showcase brings a retrospective look at local nightlife to the Maryland Center for History and Culture. Maryland Center for History & Culture. Wed.-Sat. 10 a.m.-5 p.m. Free-$9. 
3/25-31: CITYLIT FESTIVAL
In its 20th year, this free literary lovers' festival hosts poets, writers, editors, and publish- ing professionals. CityLit Project. University of Baltimore. Times vary. 
TO 4/2: BALTIMORE FINE ART PRINT FAIR
In Pigtown, check out limited-edition prints, portfolios, and books by way of burgeoning and seasoned artists. Baltimore Innovation Center. Times vary. $15-85. 
TO 4/2: THE SOUND INSIDE
At Everyman Theatre, this play packs on the suspense as it explores the rare bond between an Ivy League professor and her gifted student. In time, the duo's stories and their lives begin to overlap in unexpected ways. Everyman Theatre. Times and prices vary. 
TO 4/2: TINY BEAUTIFUL THINGS
Cheryl Strayed's bestselling book, a tale of healing, brokenness, love, grief, and shared humanity, is adapted for the stage. Center Stage. Times and prices vary. 
TO 4/16: THE JOHN WATERS COLLECTION
Charm City's Pope of Trash, aka beloved filmmaker John Waters, gifts the Baltimore Museum of Art with upwards of 400 audacious and captivating works, a portion of which will be on view at the museum's Nancy Dorman and Stanley Mazaroff Center for the Study of Prints, Drawings, and Photographs. Baltimore Museum of Art. Wed.- Sun. 10 a.m.-5 p.m. 
TO 4/23: QUILT EXPO 2023
The Baltimore Heritage Quilt Guild's event will boast upwards of 300 hand-stitched creations, along with demos, tours, a silent auction, and discounted finds. Maryland State Fairgrounds. 10 a.m.-5 p.m. $12. 
TO 6/4/23: A HISTORY OF HOUSEPLANTS
At Johns Hopkins' Evergreen Museum and Library, learn how today's obsession with lush, indoor blooms got started. Plus, see how the houseplant trend has manifested here in Baltimore. Evergreen Museum and Library. North Wing Gallery. Tue.-Sun. 11 a.m.-4 p.m.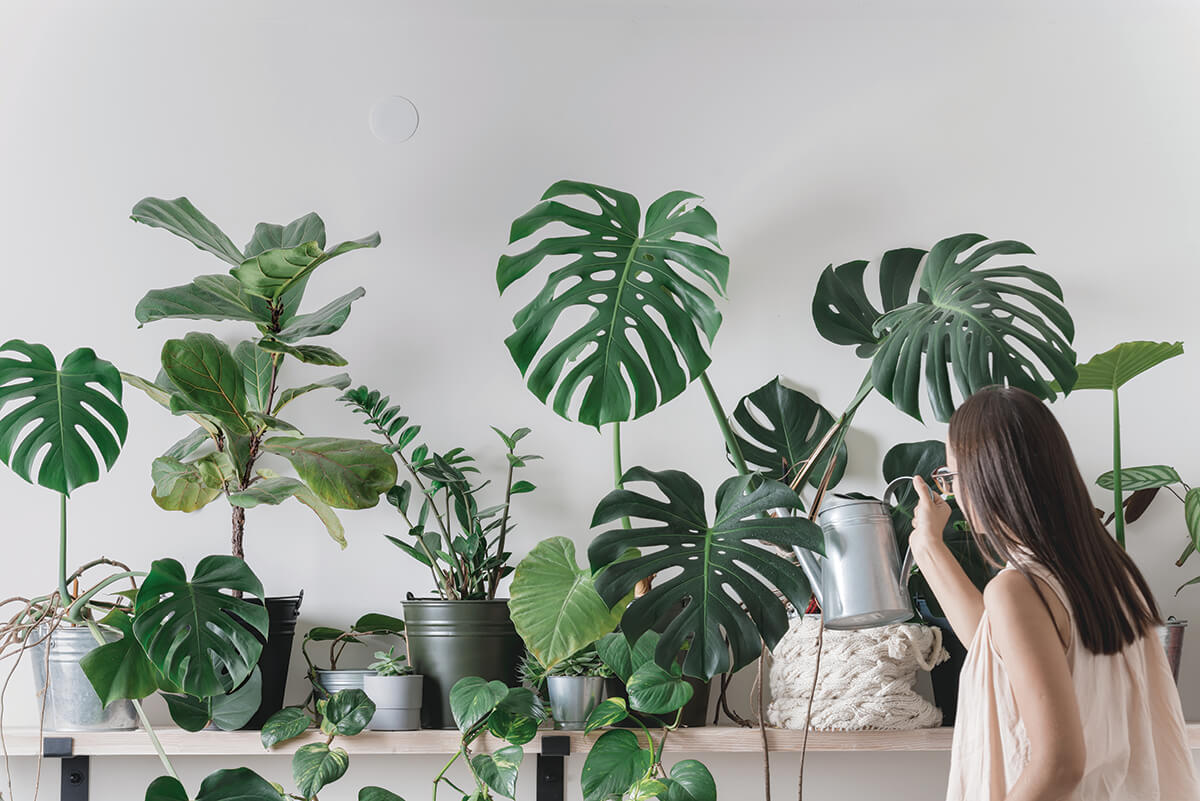 TO 9/3/23: ABUNDANCE: TOO MUCH, TOO LITTLE, JUST RIGHT
The AVAM's Zanvyl A. Krieger Main Building will play host to an exhibit that explores true, lasting wealth. Witness art as an expression of the longing for contentment, productivity, and freedom through a joyful range of works. American Visionary Art Museum. Tue.-Sun. 10 a.m.- 5 p.m. $10. 
TO 11/2023: CLAIRE/MCCARDELL
This showcase commemorates the Frederick-born designer, whose mark on women's fashion would yield sportswear and such sought- after creations as the "Popover Dress." Maryland Center for History and Culture. Wed.-Sat. 10 a.m.-5 p.m. Free-$9. 
TO 3/2024: ESTHER AND THE DREAM OF ONE LOVING HUMAN FAMILY
The testimonial embroideries from Holocaust survivor Esther Nisenthal Krinitz reflect her experiences alongside works by other cultural genocide victims. American Visionary Art Museum. Tue.-Sun. 10 a.m.-5 p.m. Free-$15.95.