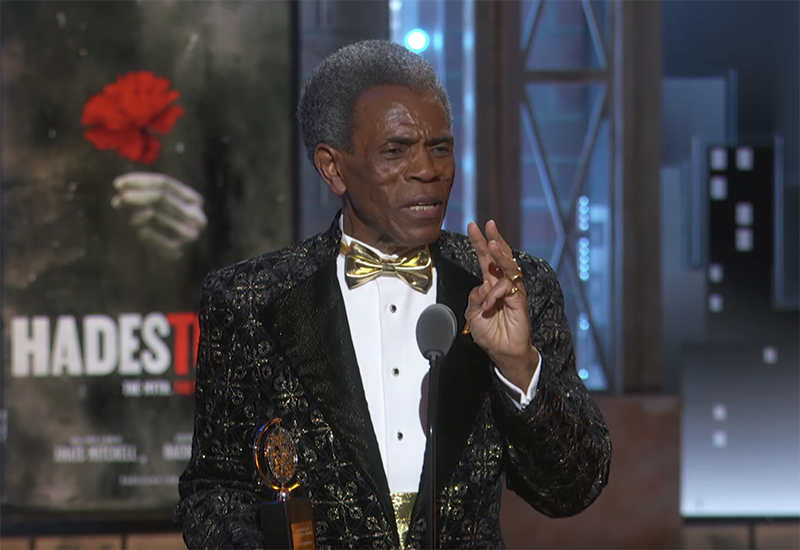 CBS
After five decades of a life in the theater, from memorable performances in "The Wiz" and "The Full Monty," Baltimore's own André De Shields broke through with his first Tony Award win for his role in Hadestown.
De Shields, a City College graduate, received the award for best featured actor in a musical, and made sure to give the city, where he traces his roots, a shoutout.
"Baltimore, Maryland—are you in the house?" he said. "I hope you're watching at home because I am making good on my promise that I would come to New York and become someone you'd be proud to call your native son."
De Shields grew up in West Baltimore, the ninth of 11 children. He'd been previously nominated at the Tonys twice before.
Hadestown also received a Tony for best musical. In a poignant moment in his speech, De Shields shared his "three cardinal rules of [his] ability and longevity."
"Surround yourself with people whose eyes light up when they see you coming," he says. "Slowly is the fastest way to get to where you want to be; the top of one mountain is the bottom of the next, so keep climbing."