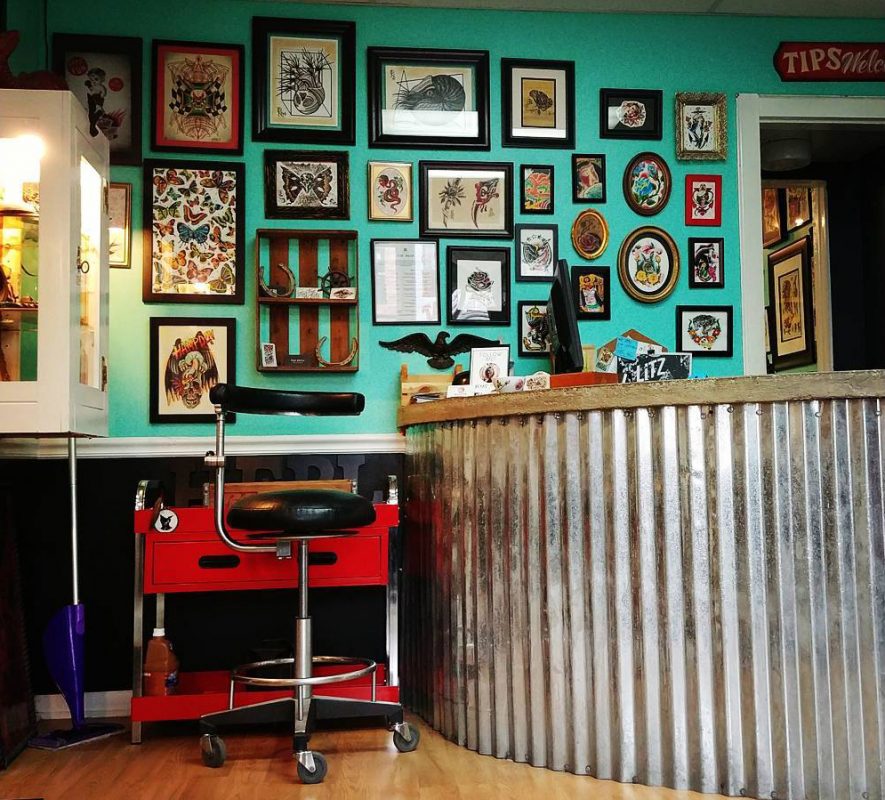 Have Fun Be Lucky Tattoos
With tattoo styles ranging from cartoon characters to Japanese-themed dragons, the city of Baltimore has much to offer when deciding your next tattoo and who to choose. This city with a history of the tattoo art form brings collectors and artists from across the country. The array of local artists describe themselves as nothing short of supportive for each other's craft and creativity.
As the Baltimore Tattoo Arts Convention arrives this weekend, we sat down with some of Baltimore's best to discuss their styles and tattoo inspiration.
Samantha Compasso
Saints and Sinners
Style: Floral illustrative and neo-traditional
On finding her style: "Being so new to tattooing I feel like i'm still finding a style. Everything I do changes dramatically within six months. It may not look that way to an outside perspective but to me, I can see when I fine tune specific parts of what my style fits into. But at the same time, I do try branch out. Every now and then I'll do something thats traditional or gothic and darker than what I am used to. When you do stuff like that, you really do grow as an artist."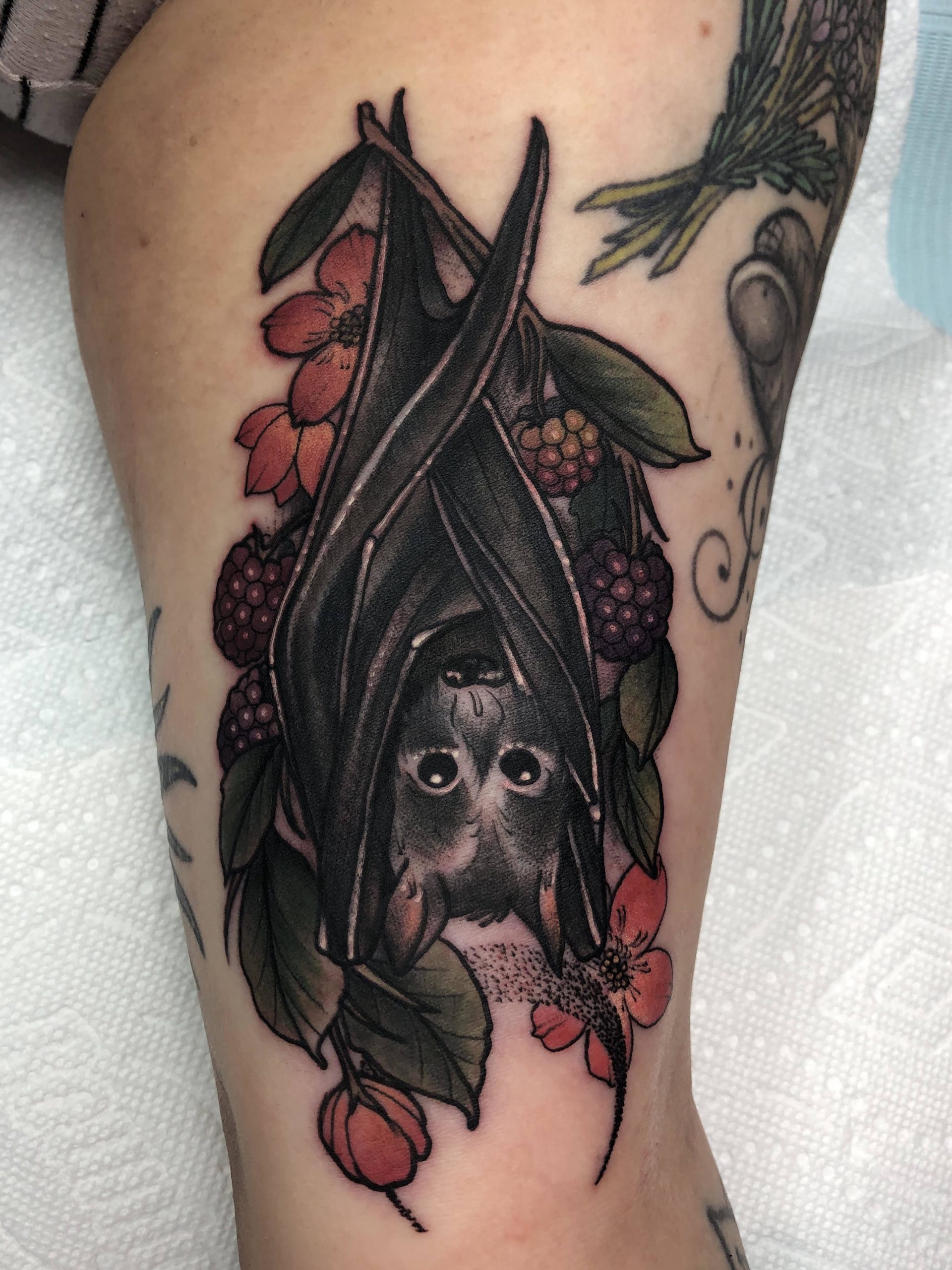 ---
Allisin Riot
Athens Tattoo Company
Style: New school
On the coolest tattoo: "This girl—who is actually my good friend now—had a sleeve of just really badly home done tattoos—really bad line work, really scarred up. She felt ashamed to wear short sleeves, anything that showed her arms. So, came at me with this huge task of covering and reworking everything that she had and I was scared shitless to tell you the truth. We worked together, we found something that would be great, and covered up her whole arm to where she is so proud of her arm. She wears short sleeves all the time. It was a cool way to change someone's life and let them be happy in their skin when they thought all hope was lost."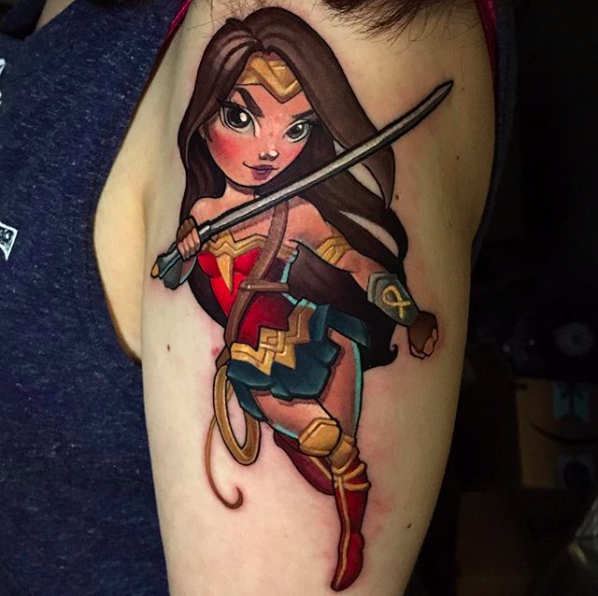 ---
Nicky Arsenik
Lucky Bird Tattoo
Style: Realism
On his biggest challenge: "One of the things I have struggled with tattooing is feeling that I wasn't like everybody else. I have a bunch of artists that I look up to and they all look similar. I would try to aspire to be like them but i could never completely emulate their style. It would always end up looking like my work which actually ends up being a good thing that it's okay to be different. I'm my own person and I have my style and people come to me for that specific reason. It's not really any sort of pressure, I just do what I know I can do and people appreciate me for that."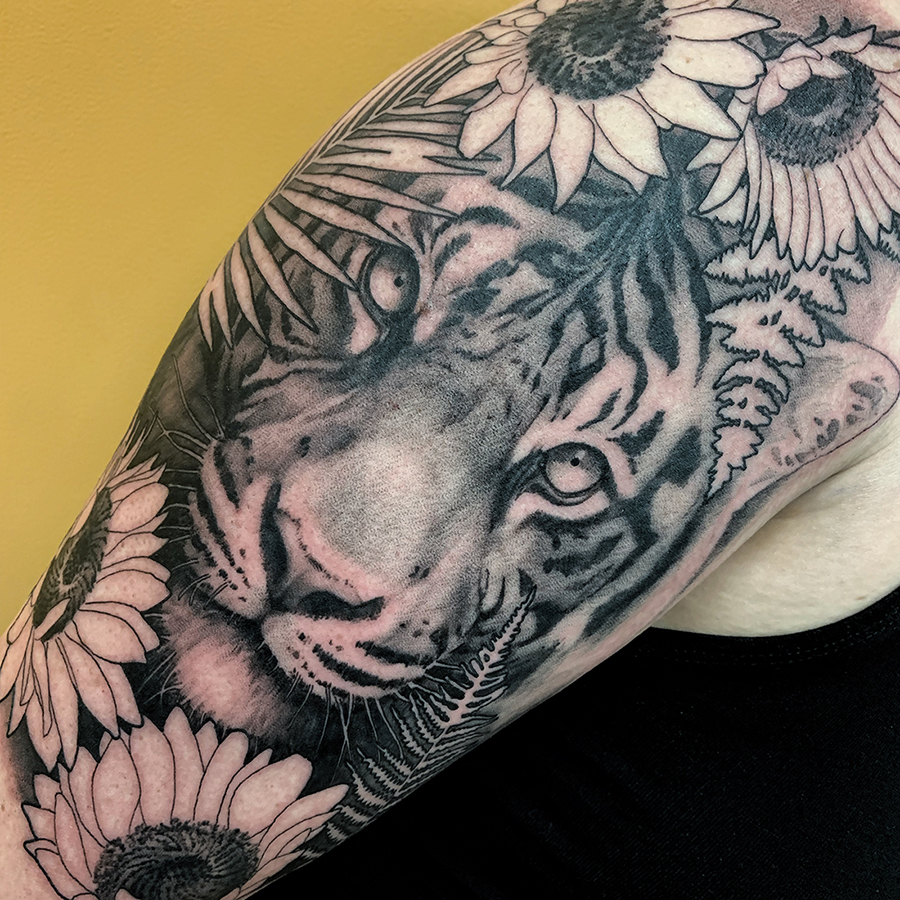 ---
Dave Wah
Stay Humble Tattoo Company
Style: Traditional
On tattooing in Baltimore: "In the city, you are going to get a wider range of subject matters that people want. If you're dealing with a small town, a lot of times the stuff will be a little more simplified that they're looking to get done. It's a very small community—there's not a lot of tattooers in Baltimore when compared to other major cities. There's definitely a mutual respect between everybody."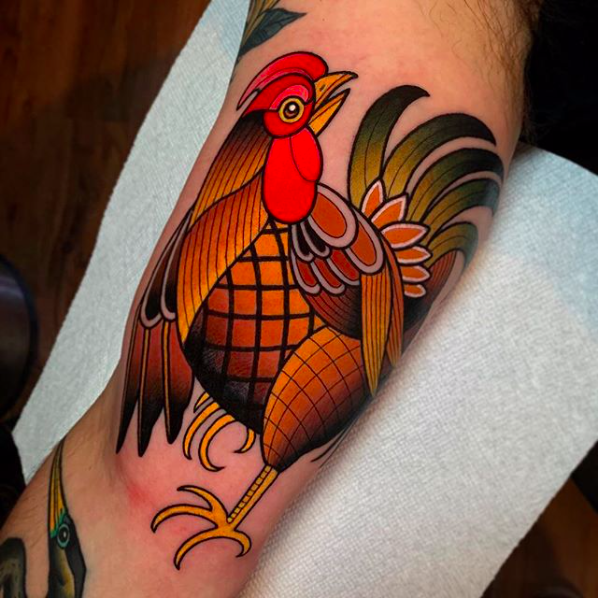 ---
Monica Amneus
Saguaro Tattoo
Style: Neo-Traditional, illustrative
On her inspiration: "I have always been someone who has done a lot of research for any of my work, both illustration and tattooing. I tend to draw inspiration from a lot of literature, folk tales, and movies. I like diving into one specific movie or story and finding little hidden work, like the underground things of whatever that is to try and incorporate it. I tend to collect a lot of ideas and references from pop culture and storytelling."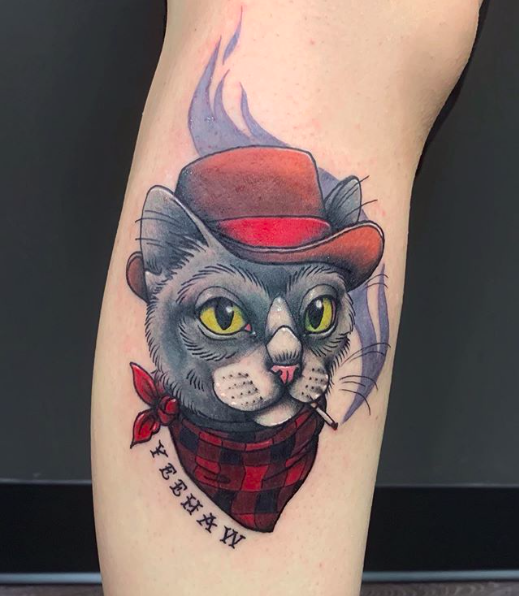 ---
Casey Hart
Diamond Dagger
Style: Mandala
On the scene's evolution: "I think the industry itself has grown into a community. I don't think it used to be. You wouldn't describe the word community back in the day. It used to be kind of pirate-y and very territorial. Whatever the guy across the street is doing, you have to do better than him. It was very much like you wouldn't visit other shops. That was unheard of. But now it's gotten to a point, where we're kind of all sticking together and supporting each other because there's such a huge demand."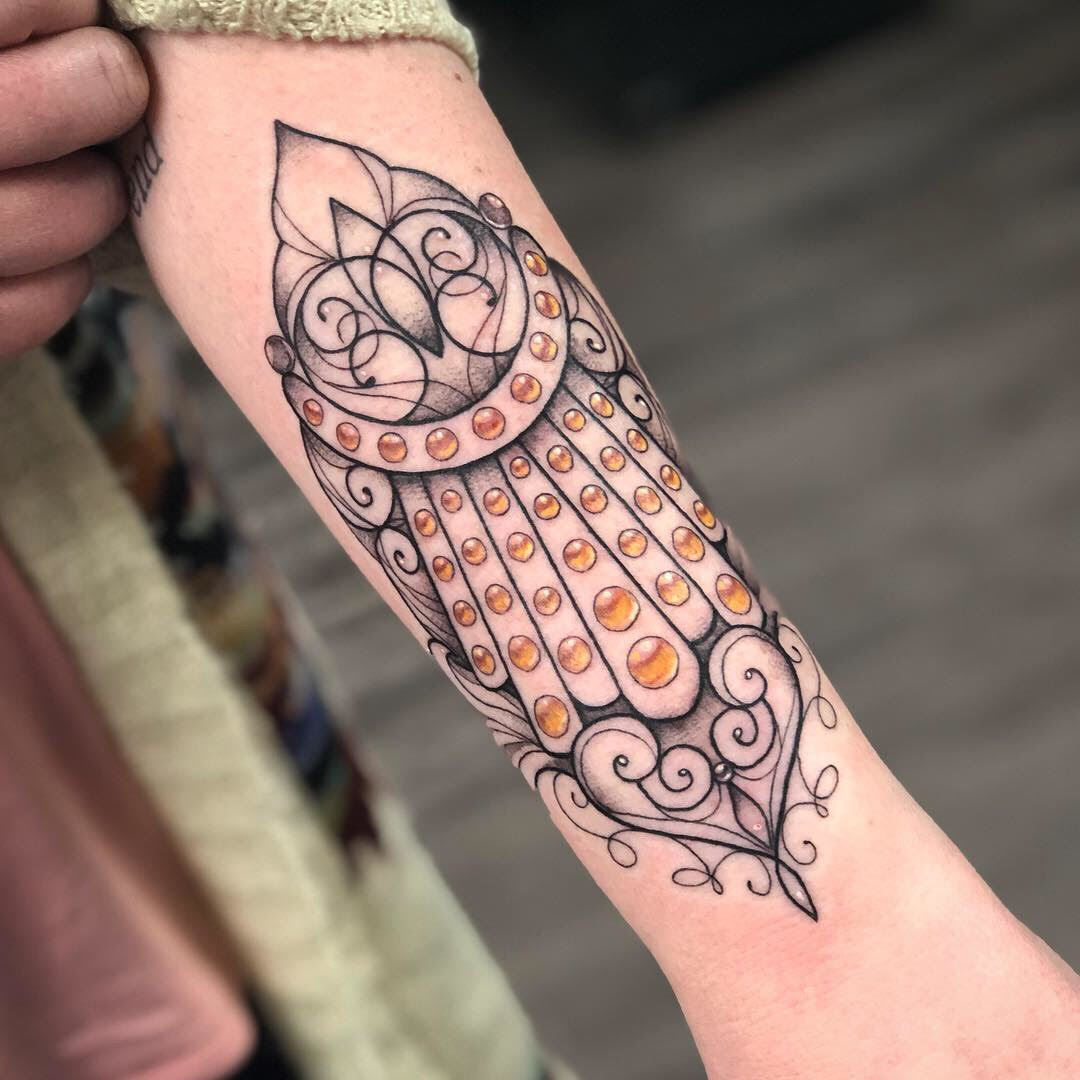 ---
Alex Doucette
Have Fun Be Lucky Tattoos
Style: Traditional
On having an open mind: "I noticed that, since I've moved down to Baltimore, I've gotten a different type of clientele. Whenever you're in a major city, people take tattooing a lot more seriously. There are more collectors. There's more people who will seek out tattooers because they like their art, rather than just getting tattooed by the next person available. People are more open to my style or getting something that I'm suggesting."