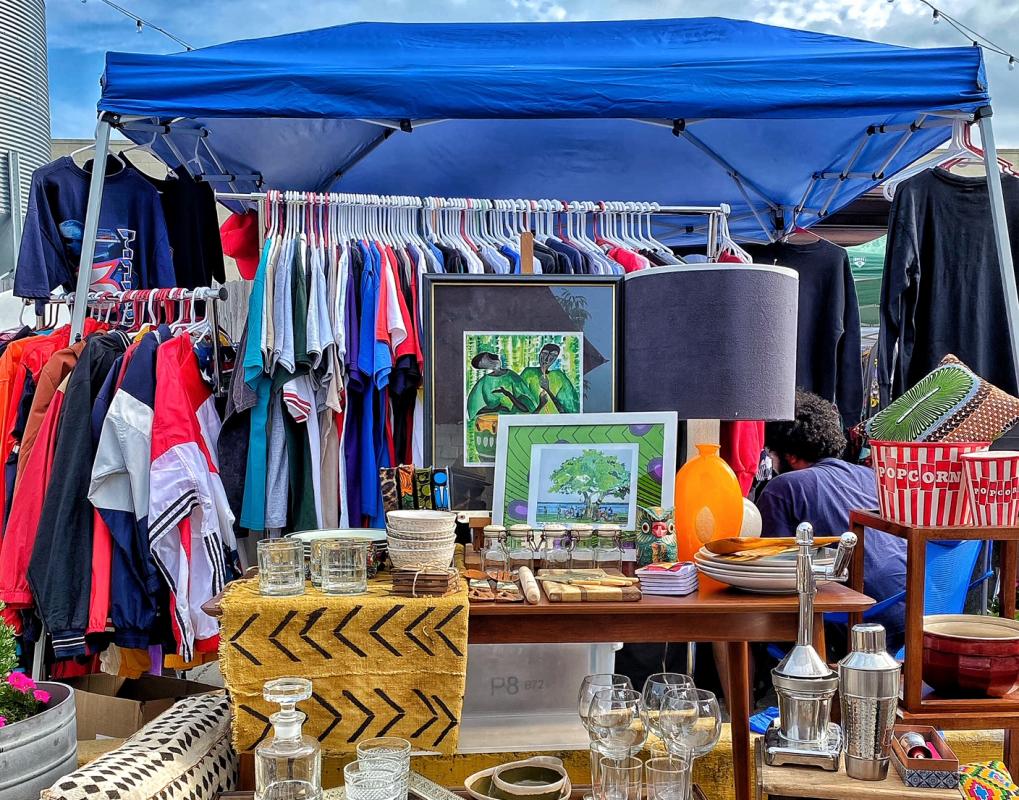 The Bmore Flea Market pops up in Fells Point every Saturday. —Images courtesy of Patrick Horvat
Every Saturday, hundreds flock to Fells Point to shop all things vintage at Bmore Flea—the thrifting experience that pops up outside of Broadway Market weekly from 11 a.m. to 4 p.m. At the open-air market, visitors can rummage through racks of vintage pieces, mingle with trailblazing artists, and grab a bite from the merchants inside the food hall.
"I wanted to create a venue to really showcase Baltimore's craft makers and vintage dealers, because I thought it was such a great community," says Bmore Flea founder Patrick Horvat. "It's great to see all the different people and what they bring to the market." 
Curated by Horvat, the vendor lineup offers vintage apparel, home decor, handmade jewelry, paintings, beauty and healthcare products, and more one-of-a-kind finds. Regular vendors to look out for include Stoked Vintage, GoGo's Fashion Truck, Retrospect MD, Obsidian Collective and Mama Moon Vintage.
Since its first pop-ups in 2013, Horvat says that the market has been a great opportunity for local artists to get their businesses off of the ground. 
"We've had a lot of [vendors] join us, start very small, and turn into something great for Baltimore," Horvat says. "Some of them moved on to really extend and grow their business to be staples within the community."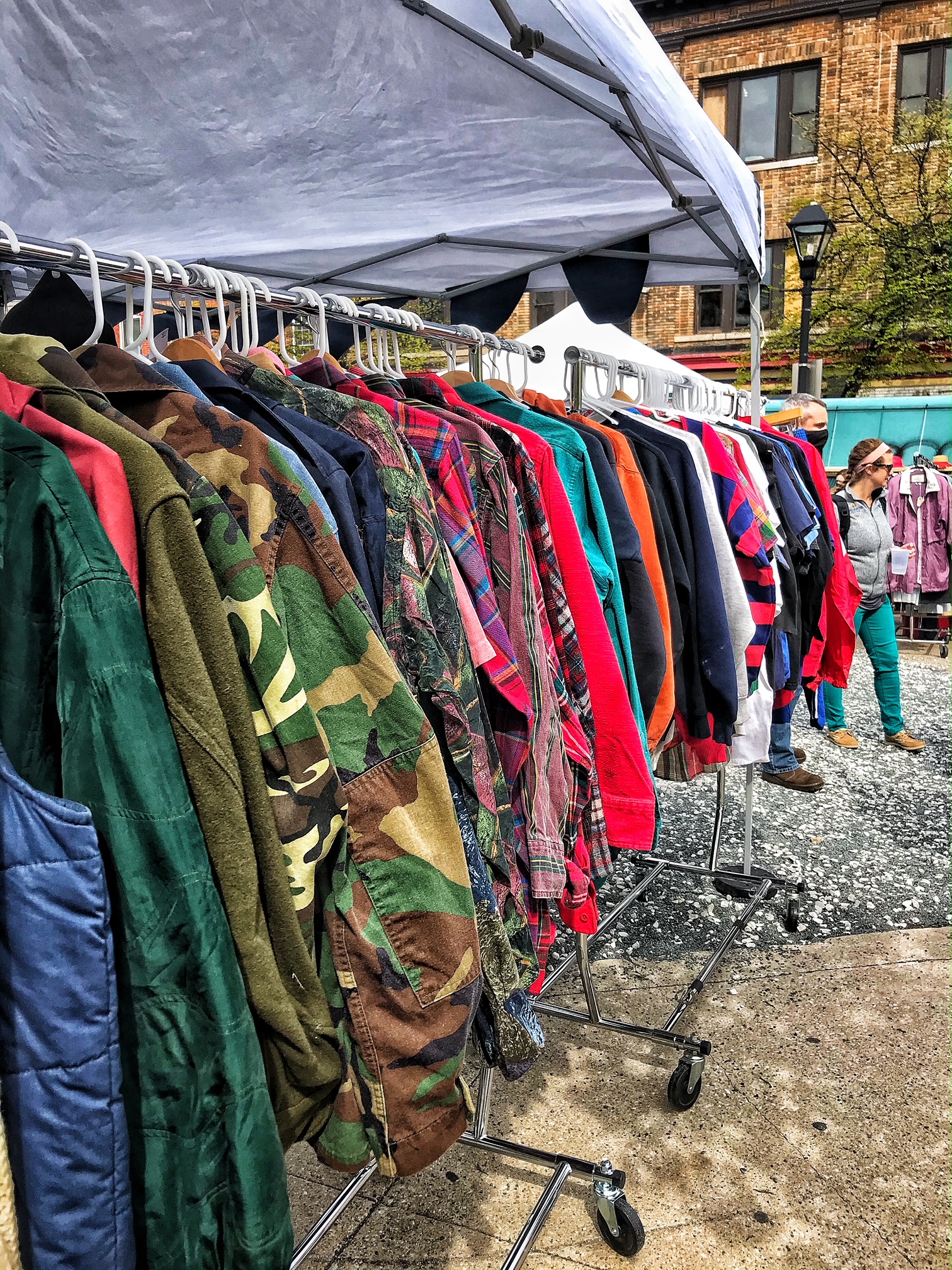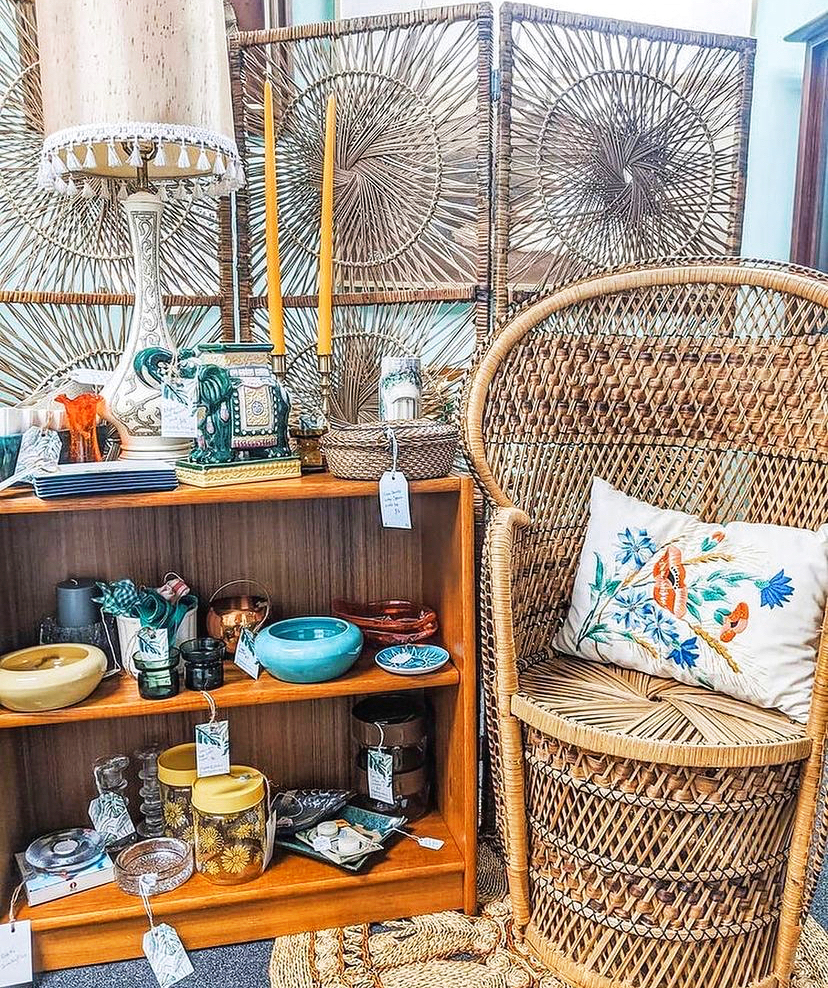 Among those small businesses is The Welsh Bohemian, whose owner Erica Kagan started showcasing her collections at Bmore Flea years ago and is now preparing to open a brick-and-mortar store on West Street in Annapolis. 
"My business has grown immeasurably since my first event with the Flea several years ago," says Kagan, who participated in her first market in New York City last week. "I have been able to connect with so many artistic and creative people, both within and outside of the vintage community."
To help establish that connection for all of the vendors, Horvat says that social media has been an ideal tool in boosting the makers' individual products. But, while Etsy shops and Instagram pages are great ways to spread the word, Horvat is quick to point out the importance of Bmore Flea customers having face-to-face interactions with the artists who are handcrafting the products.
"A lot of times when you have a market, people will focus on just the things being sold," he says. "But one of the things I've really loved over the years is watching someone meet a vendor. [It creates] a sense of community."
This fall and winter season, you can catch Bmore Flea every Saturday at Broadway Market, as well as at Peabody Heights Brewing on Nov. 21 and Dec. 19. 
"I feel blessed to be part of such an amazing vintage community where everybody is so supportive and uplifting of each other," Kagan says. "I think that sense of community is so important now more than ever. And I'm thrilled that sustainability is becoming important. Vintage clothing is really getting its moment to shine."