Book Reviews: June 2019
The latest from Kevin Cowherd and Richie Frieman.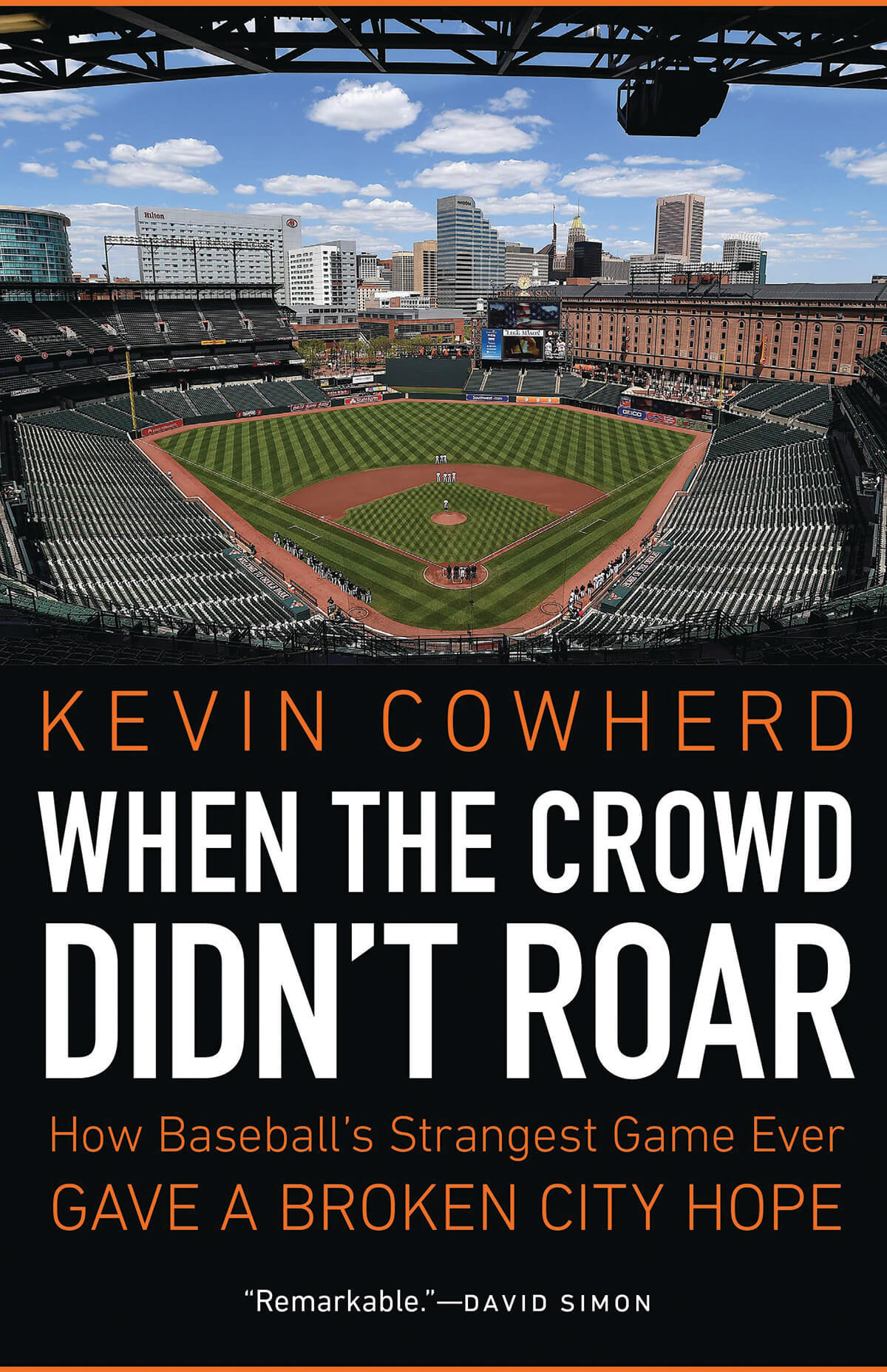 When the Crowd Didn't Roar
Kevin Cowherd (University of Nebraska Press)
In exquisite detail, Kevin Cowherd writes about the historical—and surreal—baseball game between the Orioles and the White Sox inside an empty Camden Yards, closed to fans as a result of the Uprising that had ravaged the city days earlier. No crowds yelling "O!" during the national anthem, no autographs, hot dog vendors, or Kiss Cam—just the sounds of the ball hitting bat and glove, the hollow thump of a foot on first base, the less dramatic "strike" uttered by the ump. It's a fascinating read on a bizarre game, but the book is essentially about Baltimore as a whole and the deep unrest that permeated every corner of the city, including the ballpark.
Snowballs for Severance
Richie Frieman (The Omnibus Publishing)
Were it simply about a 9-year-old boy who changed a nearly century-old law in his hometown to allow snowball fights, this picture book would be great fun for readers of any age. But this story is even more remarkable because it's true. Through research and interviews with pint-sized hero Dane Best and his family, local author Richie Frieman wrote and illustrated this quirky tale, complete with direct quotes and cartoonish versions of the characters who make up Severance, Colorado. He includes a short questionnaire with Dane and photos at the end, though Dane is written so true to character, by that point, we feel like we already know him.