Can't Miss Fall Arts Events for 2019
Round out your fall arts experience with film, literature, exhibits, theater, music, and more.
"Isn't life a series of images that change as they repeat themselves?"
It's a question that was asked by Andy Warhol decades ago, likely rhetorically. But all the same, as the summer fades, we find ourselves thinking through the many changes this city's artists and performers have seen in the past year, and the ones they have in store for the months to come.
This June, The Baltimore Symphony Orchestra suffered their first work stoppage in 31 years and musicians took to the streets to protest the institution's management in the wake of a financial crisis. But still the band plays on, determined to carry on their legacy as a world-class ensemble.
In more encouraging news, in July, a year after selling pieces by Warhol, Franz Kline, Robert Rauschenberg, and others to acquire works by women and people of color, the Baltimore Museum of Art premiered an exhibition featuring black artists from the past two centuries, reconguring its Contemporary Wing to highlight the new acquisitions. And in 2020, the museum plans to celebrate the 100th anniversary of the 19th Amendment with a full year of exhibits and events dedicated to women artists.
Meanwhile, downtown at Everyman Theatre, room is currently being made for a new upstairs stage, which will play host to a new festival featuring contemporary works by women next year. And around the corner at the former Eutaw Savings Bank, work is underway to expand the France-Merrick Performing Arts Center. Farther north, Single Carrot Theatre left behind its home in Remington to spread its shows around the city, allowing long-wandering, color-conscious troupe ArtsCentric to put down roots in the old space.
Even some of the city's oldest cultural cornerstones are feeling the winds of change. Many historic homes and museums are finally taking steps to address their histories with slavery and indentured servitude and bring those stories to the forefront—leading to new programming, exhibitions, and discoveries.
There's almost too much to keep track of, but as we plan visits to our favorite hallowed halls and holes in the wall, we look forward to what we may find there. These new developments—whether made to physical foundations or the fundamental ways we think about a place—each make their subtle change to the repeating image. And, eventually, they evolve into a whole new scene.
---
Through Dec. 1: Hitching Their Dreams to Untamed Stars: Joyce J. Scott & Elizabeth Talford Scott
For 60 years, MacArthur award-winning artist Joyce J. Scott lived in Baltimore with her mother, Elizabeth Talford Scott, who passed away in 2011. This exhibit will bring together a collection of nine pieces of art that the two made, either collaboratively or separately. There will be quilts, beaded and glass sculptures, and weavings, among other types of art, that showcase the elder Scott's experience in the aftermath of slavery and the influence she had on her daughter. Baltimore Museum of Art, 10 Art Museum Dr.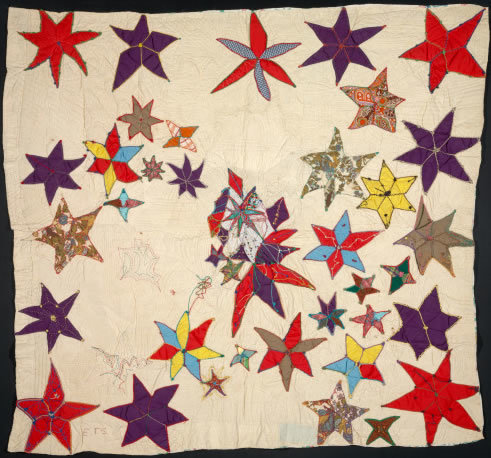 Sept. 3-Oct. 6: Proof
Everyman's biggest season yet opens with this Pulitzer and Tony Award-winning classic about a father and daughter grappling with genius, identity, and mental illness in the past and present. Audiences who saw resident company member Megan Anderson shine as Catherine in the 2003 rendition will delight in seeing her take on the role of Catherine's older sister, Claire, in this new performance. Everyman Theatre, 315 W. Fayette St.
Sept. 3-Oct. 6: Daniel Stuelpnagel Solo Show
This Baltimore native has showcased his acrylic paintings nationwide for more than 20 years. In 2017, Stuelpnagel had the distinguished honor of being a featured artist for TEDxJHU at Johns Hopkins University. Now, his collection, which encompasses an interest in science, architecture, and technology with dynamic imagery, is on display at this Fells Point contemporary gallery. The Alchemy of Art, 1637 Eastern Ave.
Sept. 6-29: Twelve Angry Jurors
The decision on a life—that's what this is all about. Experience Reginald Rose's electrified drama, the title of which has been given a timely update, about a dozen men and women gathered to determine whether an accused teenager is guilty of murdering his father. Tempers flare as the vote comes to 11-1 and evidence is re-examined. This courtroom drama will keep audiences on the edge of their seats and thinking about exactly what it means to live in a democracy. Vagabond Players, 806 S. Broadway.
Sept. 11-Oct. 19: Bianco e Nero
Black and white does not always have to mean plain and simple. Terry Thompson explores the boundaries of maximalism and minimalism in his new exhibition of monochromatic works. With some works bustling and busy and others mellow and tranquilizing, Thompson forces viewers to focus on the encryption layered throughout this chaotic series. Become entranced by his optical illusions and feel the energy of his monochromatic world. Y:ART Gallery, 3402 Gough St.
Sept. 11-Oct. 19: Miss You Like Hell
Mother-daughter relationships can be a roller coaster for anyone, but this especially complicated example is threatened by intense immigration policies. Join whip-smart, deeply imaginative teenager Olivia and her free-spirited Latina mother on a cross-country road trip as they come to understand what sets them apart and what connects them forever. This musical without borders is a must-see and a reminder to audiences that theater has the power to make politics personal. Baltimore Center Stage,
700 N. Calvert St.
Sept. 13-Oct. 13: Mr. Wolf
In their first show after leaving behind their Remington theater in favor of ever-changing performance spaces, Single Carrot Theatre will take over the St. John's Episcopal Church rectory to explore broken ties and reconciliation in Mr. Wolf, a tale of a child abducted and returned to her family more than a decade later. St. John's Episcopal Church, 3009 Greenmount Ave.
Sept. 13-15: Roots & RaÍces Festival
This Charm City-based festival celebrates and showcases the work of local immigrant artists. The festivities begin Friday evening at Creative Alliance with a dinner and gala, followed by a SOMOS Migrantes film feature and awards ceremony. Saturday's lineup includes live music and performance art at Little Lithuanian Park. Between entertainment, enjoy tasty bites at the El Mercado market.
Sept. 18-21, Oct. 2-5: Best of Enemies
Based on the bestselling novel by Osha Gray Davidson, which recently became a major motion picture, Best of Enemies depicts prejudice in the South through the relationship between C.P. Ellis, a leader in the Ku Klux Klan, and Ann Atwater, an African-American civil rights activist. This co-production by the McDaniel College and Coppin State University theater programs brings to life Mark St. Germain's adaptation of a true story that captures the controversy of school desegregation. Coppin State University and McDaniel College.
Sept. 19-Nov. 10: Second Tri-Annual Maryland State Artist Registry Juried Exhibition
Maryland Art Place has partnered with the Maryland State Art Council to present this statewide exhibition of pieces voted in by jurors. After receiving submissions of all media types (including literary arts), with a heavy emphasis on visual and performing arts, a select few were found worthy for entry. Experience the curated pieces as they highlight the wide range of skilled artists and artwork featured on the Maryland State Arts Council Artist Registry. Maryland Art Place, 218 W. Saratoga St.
Sept. 19-Oct. 26: Mimeomai
If you haven't visited the Mono Practice gallery in Station North yet, use this solo exhibition by nationally recognized artist Tim Doud as an excuse to stop by the up-and-coming space. Take in this series of brightly colored paintings and drawings that address two seemingly different bodies of work—one figurative and one abstract—that speak to broader conversations about constructed identities, branding, and commodity culture. Mono Practice, 212 McAllister St.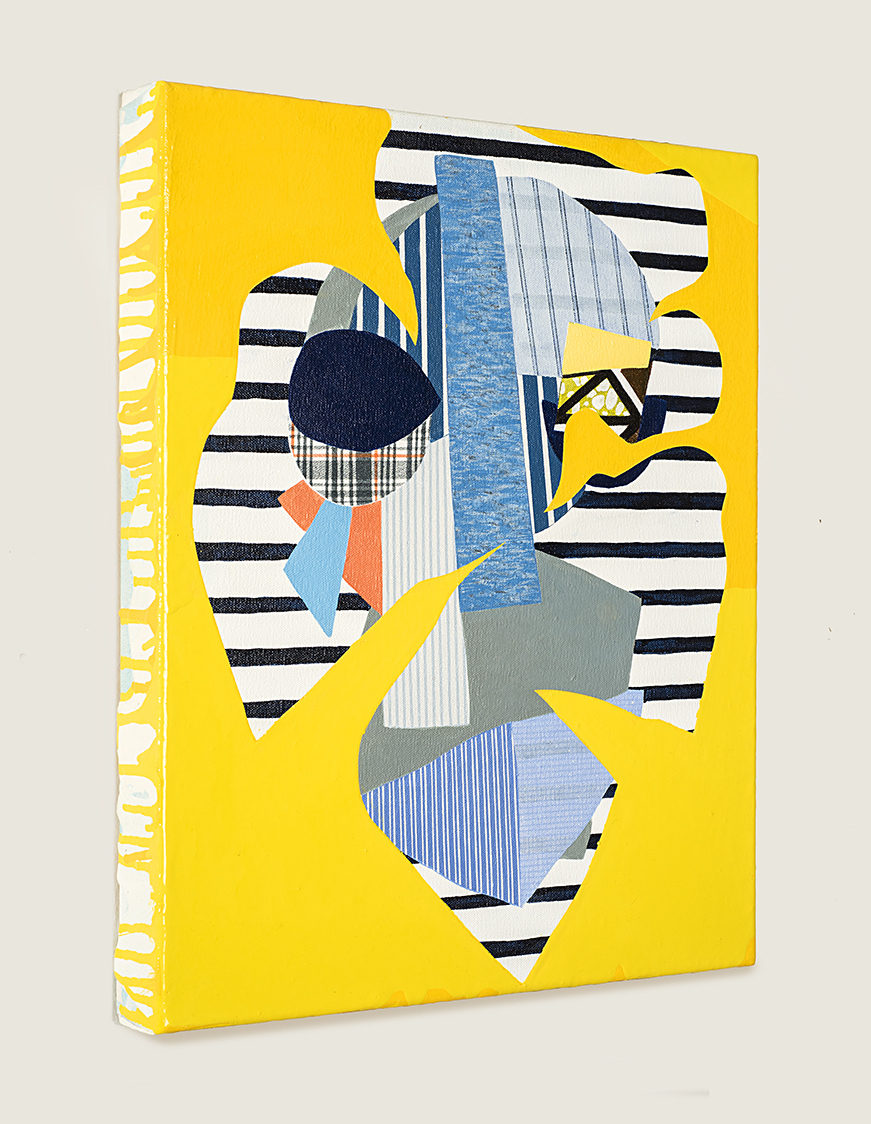 Courtesy of Mono Practice
Sept. 20: Gallery Opening: Retrospective
The Baltimore School for the Arts has been educating and promoting talent in the city for four decades now. In honor of its anniversary, the Mount Vernon institution will highlight the creations of its alumni in this reflective new exhibition. Segal Gallery in Baltimore School for the Arts, 712 Cathedral St.
Sept. 20-21: Star Wars: The Empire Strikes Back—In Concert
A mix of science fiction, melodrama, and galactic action, iconic film The Empire Strikes Back will be screened alongside a live orchestra for two nights this month. Conducted by Nicholas Hersh, the Baltimore Symphony Orchestra will perform John Williams' noteworthy score as Jedi Master Yoda teaches Luke Skywalker about the Force. Joseph Meyerhoff Symphony Hall, 1212 Cathedral St.
Sept. 28: Made in Baltimore Short Film Festival
Whether you're a fan of animation, horror, or documentary, all these genres and more will be featured at this celebration of Baltimore-inspired film. Works are submitted by local filmmakers and then judged on technical ability, originality, and Baltimore flavor. You won't want to miss this shot at getting a glimpse of the best up-and-coming film talent Charm City has to offer. Creative Alliance, 3134 Eastern Ave.
Sept. 29, 2019-Jan. 19, 2020: Generations: A History of Black Abstract Art
This touring exhibition will arrive under a new name and with an expanded collection of more than 80 paintings, sculptures, and mixed media pieces. This exploration of abstract art as a political choice and a personal statement for black artists will include both pioneers of post-war abstraction, such
as Norman Lewis and Alma W. Thomas, and more recent artists such as Kevin Beasley and Lorna Simpson. The Baltimore Museum of Art, 10 Art Museum Dr.
Sept. 29, 2019-Jan. 12, 2020: Melvin Edwards: The Architecture of Being
The pioneer of contemporary sculpture showcased here is also the great-great-great-grandson of a West African blacksmith. Explore how he conveys the influence of his African roots and the experience of his time living, traveling, and teaching
in Africa for many years through this collection
of 16 works from across the four decades of his incredible career. The Baltimore Museum of Art, 10 Art Museum Dr.
Oct. 4-31: Cordially Invited
For the second year in a row, Make Studio is offering a look at the works of artists with disabilities from studios around the world. This invitational exhibition will feature artists from as far away as Australia alongside local talents and celebrate the work of progressive art studios through pop-ups, artist talks, and workshops around the city. Schwing Art Center, 3326 Keswick Rd. & other locations.
Oct. 5-6: Doors Open Baltimore
Charm City has no shortage of buildings with unique designs and histories, and this annual citywide architectural exploration is the perfect opportunity to visit as many as possible. Take free self-guided walking tours through more than 50 buildings and neighborhoods, including new sites such as 414 Light Street and decades-old spots such as The Baltimore Basilica and The Arch Social Club, or sign up for bike or bus tours to discover some of Baltimore's most interesting spaces and places on wheels. Locations vary.
Oct. 5-Sept. 6, 2020: The Secret Life of Earth: Alive! Awake! (And Possibly Really Angry!)
AVAM's yearly exhibition is back, and it has a bone to pick with the citizens of Earth. This collection of works seeks to show visitors the state of our planet now and where it could be going if we're not careful. Take in pieces such as Dr. Bob Hieronimus' original 1972 Earth Day poster, Judy Tallwing's Spirit Bear painting (which inspired 22 global poets to join AVAM in protesting the placement of an oil pipeline through Canada), and Bobby Adams' kitchen diorama, Global Warming. American Visionary Art Museum, 800 Key Hwy.
Courtesy of AVAM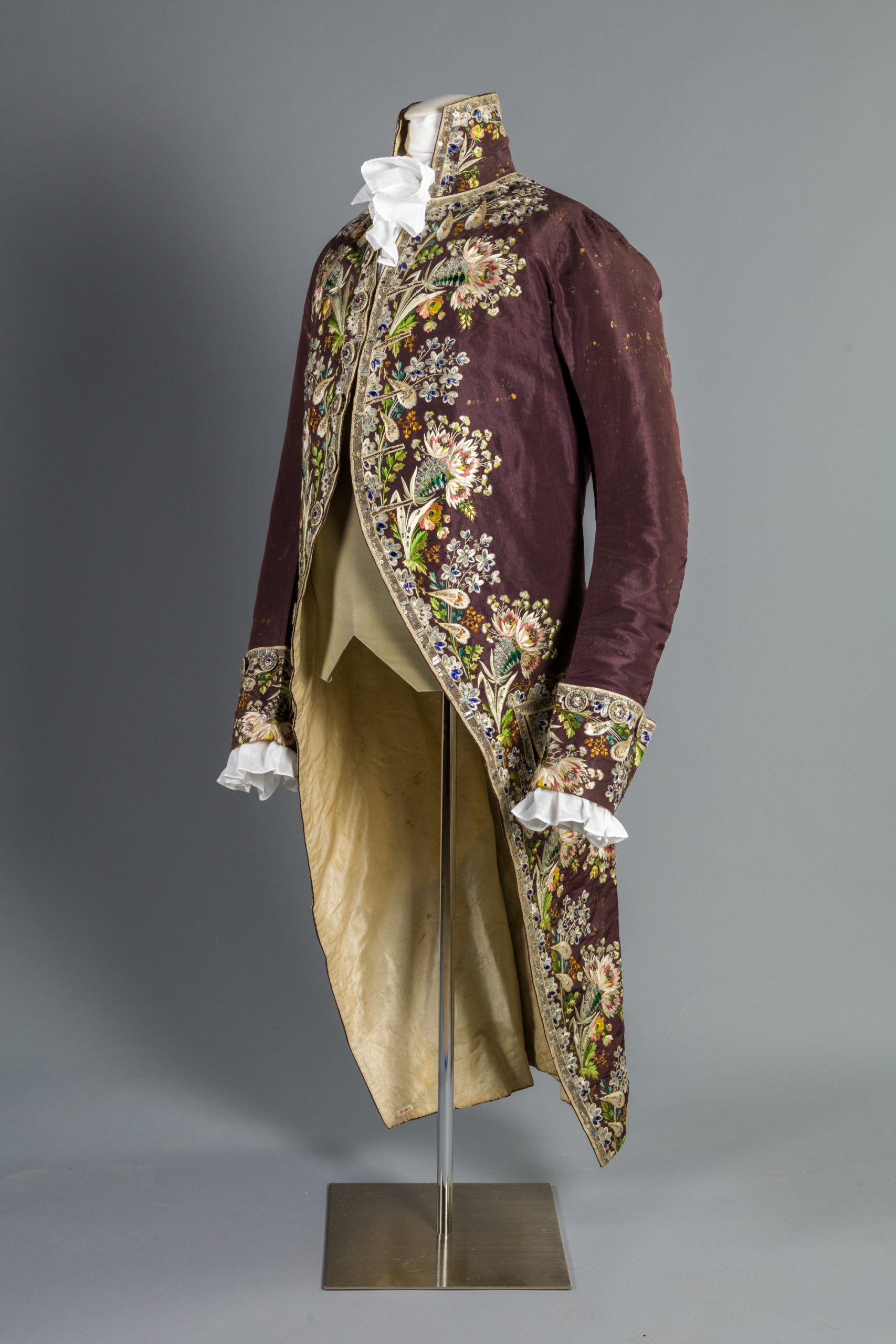 Courtesy of the Maryland Historical Society
Oct. 5-Oct. 2020: Spectrum of Fashion: Celebrating Maryland's Style
Explore the wearable art that has defined generations of Maryland dwellers, from everyday workers to Duchess of Windsor Wallis Simpson, at this yearlong exhibition. Attend the opening gala on Oct. 5 for an early peek at the nearly 100 pieces while mingling with homegrown fashion star Christian Siriano. Maryland Historical Society, 201 W. Monument St.
Oct. 6-Jan.5, 2020: Designing the New: Charles Rennie Mackintosh and the Glasgow Style
Celebrating the 150th anniversary of iconic Scottish architect Charles Rennie Mackintosh's birth, this is the first exhibition in a generation to highlight his work. There will be about 165 pieces on view from across various mediums, including furniture, textiles, posters, and architectural drawings. The link between Glasgow and Baltimore as the cities grew both industrially and artistically will also be explored.The Walters Art Museum, 600 N. Charles St.
Oct. 10-20: Charm City Fringe Festival
Experimental art installations, slam poetry, street acrobatics, puppet debates, dance parties—with the sky as the limit, all this and more is possible at the eighth annual Charm City Fringe Festival. This celebration of quirky theater and performing arts aims to engage diverse communities and elevate the local theater scene. The 11 days of performances across multiple venues contribute to the cultivation of Baltimore as a hub for art without boundaries. Bromo Arts & Entertainment District, locations vary.
Oct. 11-14, 17-20: Proxy
Rapid Lemon Productions concludes its 2019 Season of Belief with the world premiere of Proxy, by local authors Alex Reeves and Nell Quinn-Gibney. Directed by T.P. Huth from Inkubator New Works Development Laboratory, this play asks the challenging question, "When we die, who cares for those we leave behind?" Baltimore Theatre Project, 45 W. Preston St.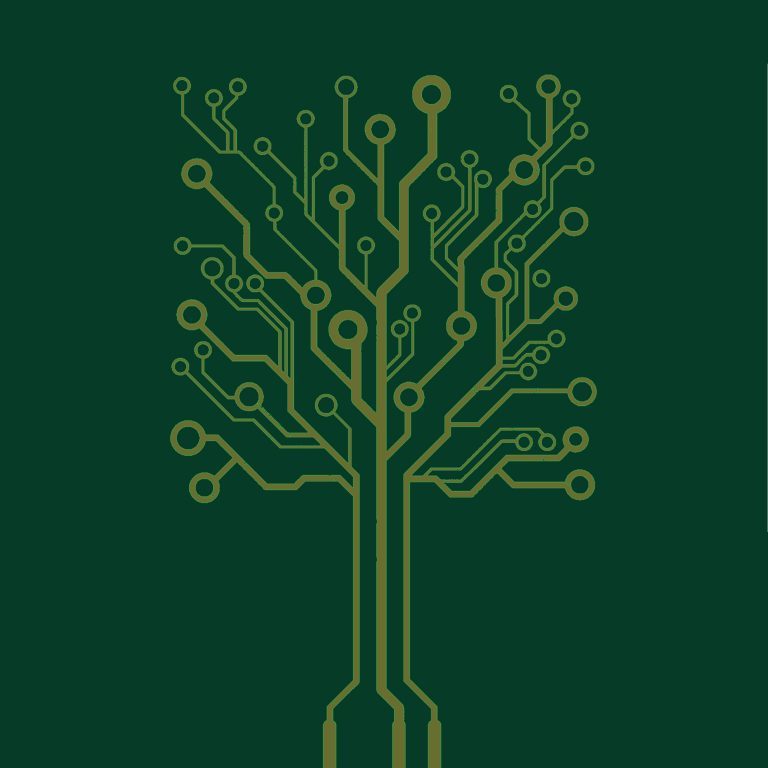 Oct. 18-20: The Snow Queen
During the premiere performance of the Ballet Theatre of Maryland's new season, the story of The Snow Queen will come alive on the Maryland Hall for the Creative Arts stage. Watch in awe as local ballerinas use their graceful movements to bring to life the famous Hans Christian Andersen fairytale, which also inspired the Disney blockbuster Frozen. On your way out of the Annapolis theatre, be sure to grab information about the troupe's annual performance of The Nutcracker in December as well. Maryland Hall for the Creative Arts, 801 Chase St., Annapolis.
Oct. 23-Nov. 30: Marc Boone
Boone's art has always had two unchanging factors:
he creates works in series and employs a studio sound backdrop. In his latest exhibition, Shaman's Way, he focuses on medicine men and women who connect with nature and all creation to influence the world of good and evil. Come experience different worlds through unique art and jazz musicians and vocalists as Boone attempts to capture some magical conjuring.Y:ART Gallery, 3402 Gough St.
Nov. 16-17: Refuge: Needing, Seeking, Finding
This collection of works from Full Circle Dance Company explores varied themes through separate works explicitly created to be shown together. The result is a challenging yet beautiful array of pieces tackling such subjects as the global refugee crisis, America's dark past with lynching, mental illness, loss, and what exactly home means through new music and stunning choreography. Baltimore Theatre Project, 45 W. Preston St.