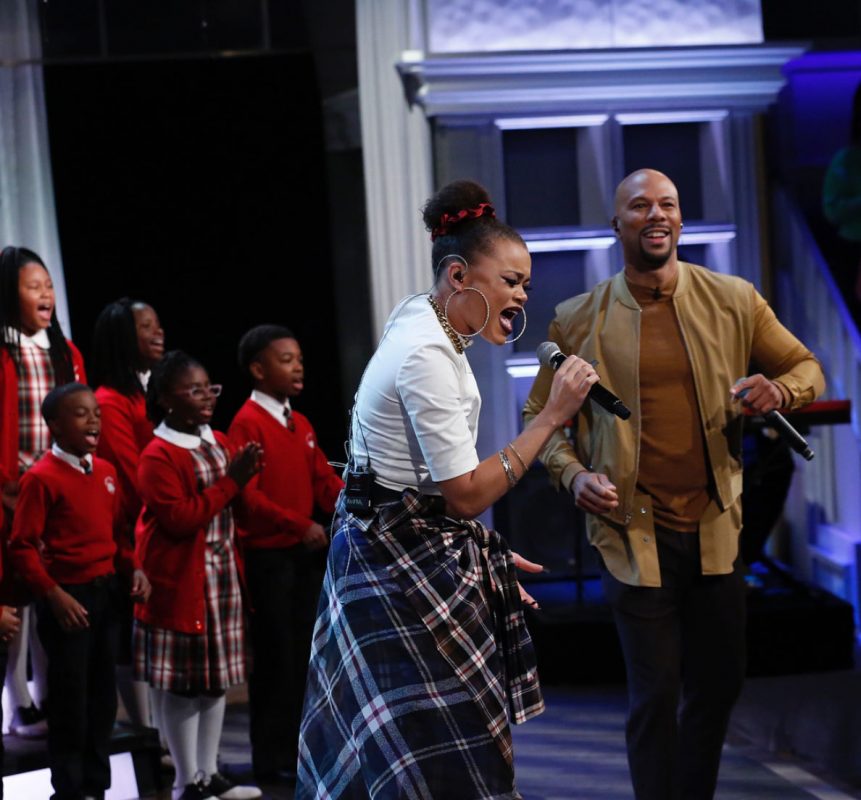 Instagram
Pure shock and amazement was what Cardinal Shehan School choir director Kenyatta Hardison felt when she got the call that her choir's performance with Andra Day and Common on The View was up for an Emmy for best musical performance in a daytime program.
"I couldn't believe it," she said. "It's an honor for myself and the kids to be recognized for our hard work. Wouldn't it be something if we actually won?"
Hardison says that the entire choir doesn't yet know about the nomination because the recent weather has closed schools. Their performance will go up against the Dear Evan Hansen cast on The Today Show, Jason Isbell & the 400 Unit on CBS This Morning Saturday, Robert Randolph & the Family Band on Rachael Ray, and Pharrell Williams on The Ellen DeGeneres Show.
Following the viral video of the choir's rendition of Andra Day's "Rise Up," requests for interviews and live performances flooded the Northeast Baltimore middle school. When Whoopi Goldberg requested that the students perform on The View for her birthday celebration, Hardison didn't think it could get any better than that.
"People always ask if things have died down," she said. "But then I get a call about a performance, and then another call. It's been such a blessing to have these opportunities."
In addition to receiving the nomination, the choir is scheduled to perform this Saturday with Andra Day and Common at the March For Our Lives rally in Washington, D.C. They will be performing the song that made them famous, "Rise Up" with Day as well as "Stand Up for Something" that was performed with Day and Common on The View. 
"You know how you get that gut feeling that something good is about to happen?" Hardison asked. "I felt that. I feel that about these kids. God has truly blessed us."
The 45th annual Daytime Emmy Awards will take place on April 29 in Pasadena, California.