Carla Du Pree of CityLit Project Talk Local Literary Scene
Du Pree says one of her goals is to make literary art more inclusive and accessible to all communities.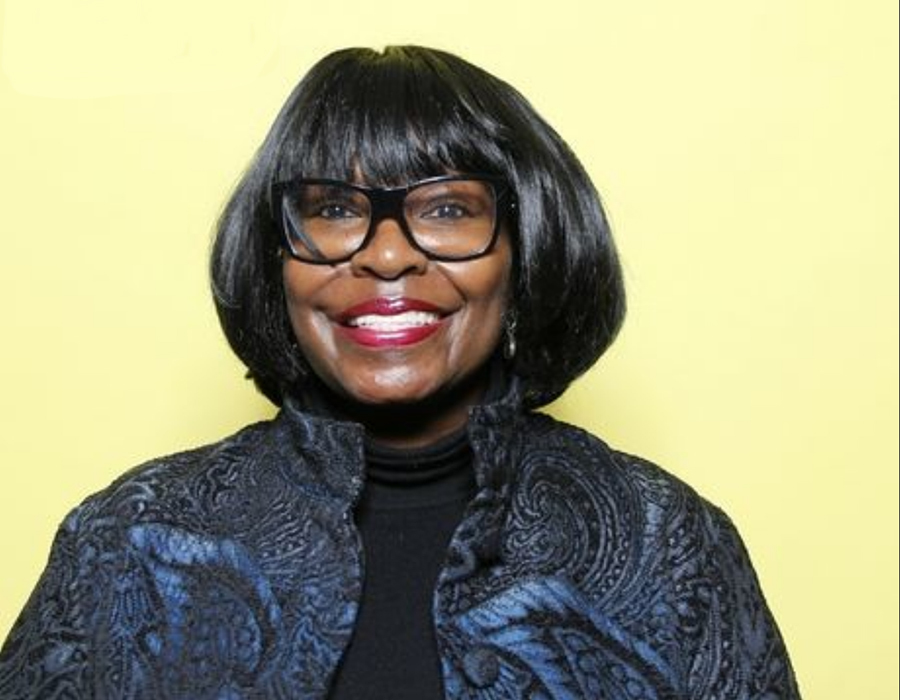 As a fiction writer, director of CityLit Project, and chair of the Maryland State Arts Council's Diversity Outreach Committee, Columbia's Carla Du Pree is a tour de force—and she's also a staff of one for the annual CityLit Festival, which celebrates its 15th year this month. The free, all-day event will bring in dozens of new and established writers to the University of Baltimore for readings, workshops, and one-on-one sessions with guest editors. We sat down with Du Pree at Motor House in Station North to discuss her role in the region's literary arts scene and her goal of making it more inclusive and accessible to all communities.
You became executive director of CityLit Project in 2016. What's your mission, in your own words, for the organization?
When I first got this position in Baltimore, it seemed like the literary community was divided. Everyone was kind of doing their own little thing. You'd find the same people attending the same kind of readings. And I kept thinking that's wrong—that's not how literature works. It works when you surprise yourself by attending a reading you never thought you'd resonate with, and you discover something there.
I love it when people discover new writers, because I remember the joy of finding someone's work that resonated with me. It was like a gift that I needed to share—you can't keep it all to yourself. The game-changer of writing is [its ability to] open doors to what's possible and to take risks. We hear a lot about Baltimore being a place where people stand up for themselves and right wrongs, and we [at the CityLit Project] said, we're not going to be afraid of that. We're not going to be afraid of those hard conversations. Because people are living those truths, and that's what writing should be about: our truths, whatever they look like.
As an arts ambassador for the Maryland State Arts Council, I've learned to show up in unexpected places to experience art. I recently showed up at a Friday night reading during an LGBT community event. I saw several poets you might never see on another stage, and my question is, why is that?
Have you seen that changing at all?
We had a Writers Resist event shortly after the 2016 election because we wanted to see how different communities felt about it and how it affected them personally. We pulled about 16 poets into one room on a Sunday afternoon, and [EMP Collective] was packed for three hours. For three hours. It was standing room only—people were sitting on the floor, in the hall where they couldn't even see the poets, but they were completely engaged. The poets onstage were ones that you wouldn't normally see share a space.
So a big part of what you want to do through CityLit is mix it up and bring unity.
Exactly. We want to put page poets on the same stage with spoken word artists and see the synergy that takes place. On our CityLit Stage [at Baltimore Book Festival], we had Guggenheim fellow Deborah Rudacille on the same stage as an award-winning author from West Baltimore, Devin Allen, and it was live! We want to get the young involved and to represent all voices. I can't begin to tell you how much we lean in to recognize whose voice isn't in the room. People are hungry to see themselves and their cultures reflected. And if people are hungry, you feed them! We realize that bridging the literary and the academic communities could have an even greater impact, but that's just the start.
Do you think the literary arts are underrepresented in the larger arts scene?
Across the country, people wholly value the performing and visual arts. When it comes to literary arts, it's as if we're speaking another language to get appropriate funding. And yet everyone is moved by the power of story. Reading and writing serve you for life. When you place a pen in someone's hand and teach them the art of writing, you are giving them a voice and a reason. These last 14 years, CityLit has done its best to share talent from our region and from the larger literary community. I'm talking Claudia Rankine, George Saunders, Junot Diaz, Chimamanda Ngozi Adichie. We always talk about the fine arts, and I'm like, people, do you know how literary arts can transform you?
On that note, this year's CityLit Festival lineup is huge. What are some of the highlights for you this year?
We're bringing back the one-on-one editorial sessions. They started last year and filled up quickly. We're trying to grow writers as well as readers. We will also offer a 90-minute master class. We realized there are a lot of amazing learning institutions here in Baltimore, but they're so costly, people simply can't attend, and we wanted to make learning the craft accessible.  
When choosing the festival's speakers, what are some of the things that you take into consideration?
Part of my job at CityLit and my work [for the MSAC] is to point out that we need to change whose narratives we showcase, so we don't leave people out of the conversation. To me, this year's theme is  "We are still here"—meaning you can't afford to ignore who's in your community. That knowledge brings gifts. We know for a fact that Maryland is going to be an emerging majority state by 2020—that's two years from now. If you know that's happening, if you know that you have 63 percent African Americans in Baltimore, you have to change the way you do business.
It feels like an important time for CityLit Project.
We're really working overtime to build our capacity and our partnerships. Right now, we're small with big dreams. We envision a lot of things, but we need more funding and a larger staff. We've just become a grantee of the [Robert W.] Deutsch Foundation; they'll help us cover operating costs, to keep us thriving. We now have an office—well, a desk—here at the Motor House on the second floor. My gosh—Amy Sherald's on our floor. Amy Sherald! . . . To me, we can't afford to be quiet anymore about what we need and who we serve. We have to be very loud, or we go away. And we're not trying to go away these days. More and more communities need a voice, and we hope to represent.