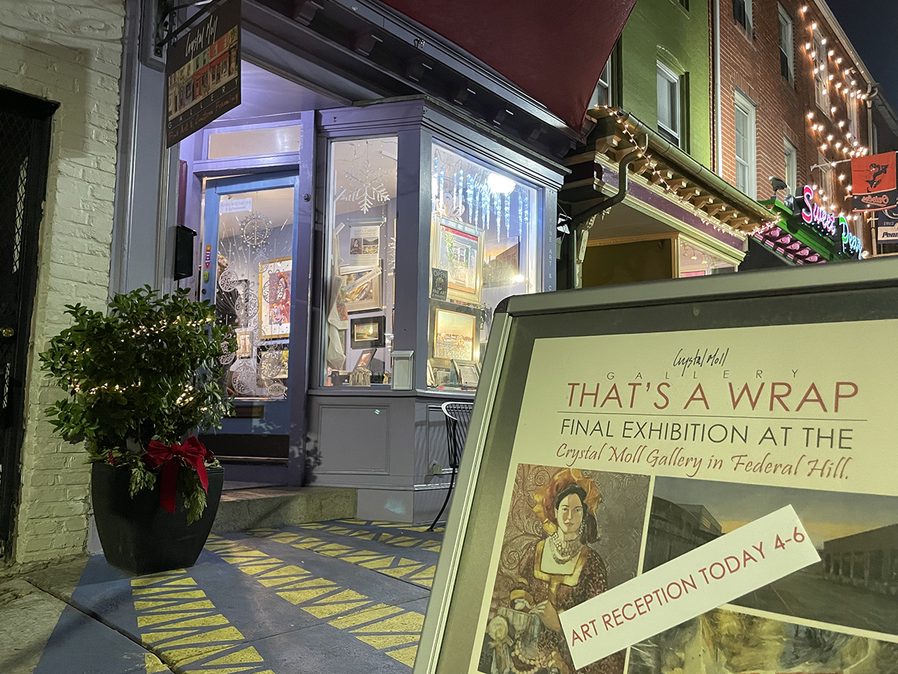 The gallery's final 'That's a Wrap' exhibit closes on Jan. 21. —Courtesy of Crystal Moll Gallery
In 1988, still new to Baltimore from Philadelphia, urban landscape artist Crystal Moll worked from a studio at School 33 Arts Center on Light Street in Riverside. Eventually, a quest to paint what poured in through her window at the gallery led Moll onto the nearby streets with art supplies.
"I never went back to a studio," says Moll, who found her footing as a plein air painter in South Baltimore. Infatuated with the multicolored home exteriors—which gave way to a range of early still life works—Moll never strayed too far from the historic neighborhood that helped her come into her artistry. So it was only fitting that, in 2009, she launched her own gallery on South Charles Street in Federal Hill.
Since opening, the gallery—well-known for its local showcases and annual plein air painting exhibit held each summer—has stood strong as an area arts fixture, hosting lauded landscape artists like Bennett Vadnais, Lynn Metha, and Tim Kelly. But next month, after thirteen years in Federal Hill, Moll is moving on.
On Saturday, January 21, following a final group showcase appropriately titled That's a Wrap, Moll's small-but-mighty arts venue will close its doors and move across the harbor to 248 S. Conkling St. Moll hopes to have moved into the new space, adjacent to Highlandtown Gallery, before the Highlandtown First Friday Art Walk—hosted by the Highlandtown Arts District—on Friday, February 3.
Fittingly, the final Federal Hill exhibition will function as an homage to the venue's tenure in the area, featuring regular exhibitors such as Beth Bathe and Vlad Duchev: "It's a really beautiful show," Moll says. "It has a few plein air pieces, but also a lot of studio work."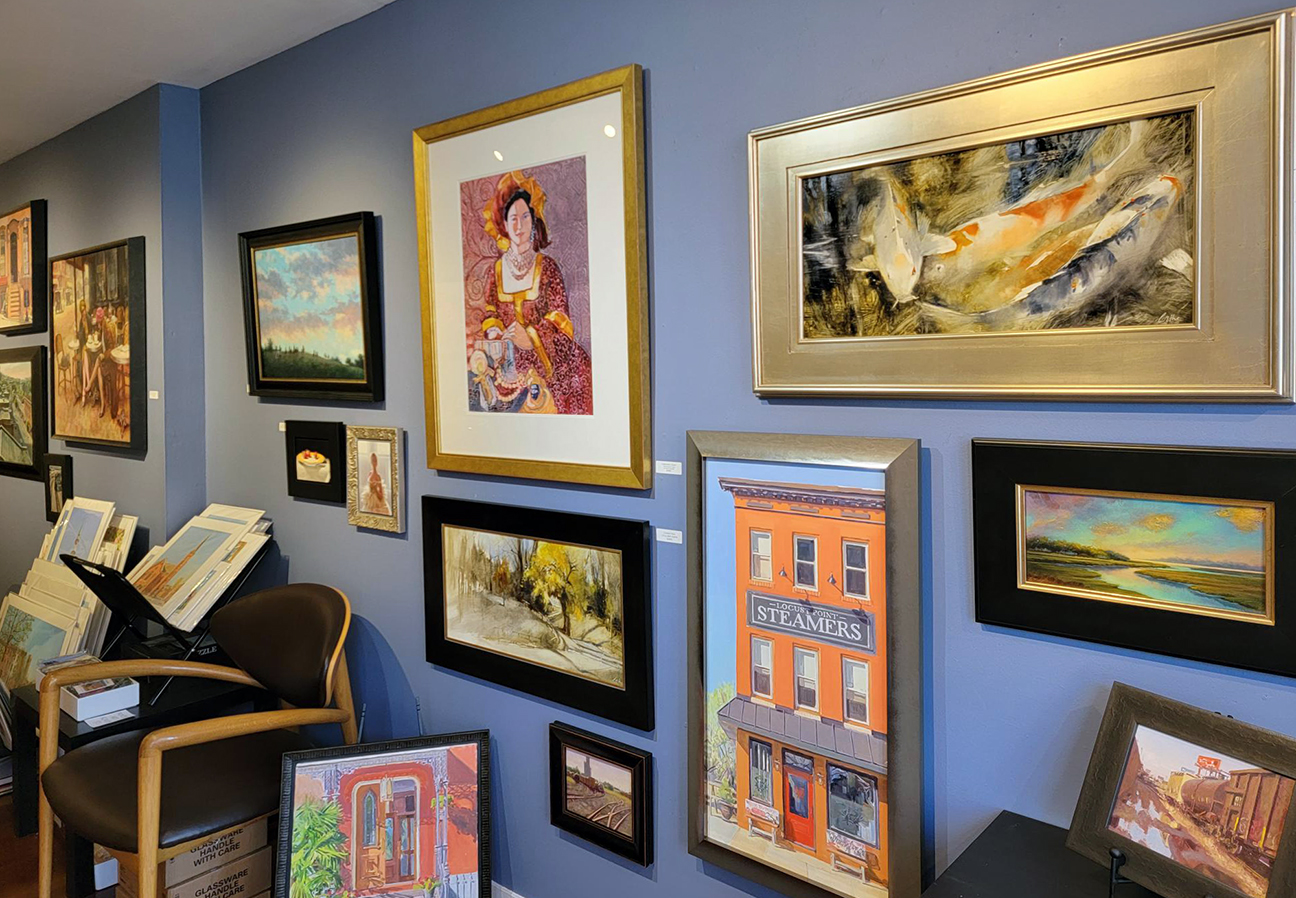 Though bittersweet, Moll says that she's looking forward to a fresh start. When addressing the reasons behind the move, she notes her current area's food-and-beverage focus: "Federal Hill has so much to offer, but it is very much an entertainment, bar, and restaurant neighborhood," Moll says. "We don't bring in a lot of people who are here to look at galleries. Relocating somewhere where people are making it a destination to go look at artwork will be wonderful."
In its new home at Highlandtown Gallery, Moll will be working with a smaller space, but it will allow her extra time to focus on her first love: plein air artwork. She also likes boating, and wants to spend more time on the water with her husband, Bob.
"I started painting on the streets when I was 25," says Moll, 60. "At this point, I want to have a little bit of a life."
With her gallery's big move on the horizon—plus one more show to wrap—Moll finds herself understandably preoccupied, yet hopeful as her gallery readies to put down new roots.
"I'm kind of over the the weeping and being upset, except for when I run into people who are like 'I can't believe you're leaving,'" she shares, "but I'm very forward-focused."