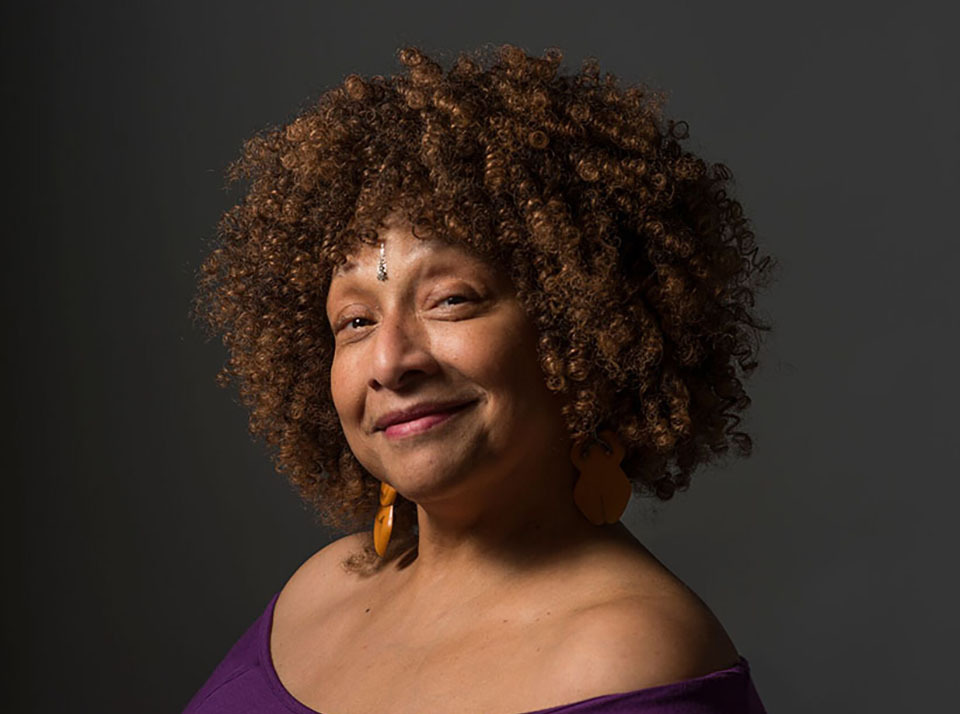 John Dean Photography
Visual Art
Hitching Their Dreams to Untamed Stars: Joyce J. Scott & Elizabeth Talford Scott
Joyce J. Scott is a national treasure, but Baltimore gets the joy of claiming her as one of our own. With this new exhibition featuring both the work of Scott and her mother, Elizabeth Talford Scott, visitors to the Baltimore Museum of Art have the chance to experience the decades-long artistic conversation between mother and daughter through quilts, sculpture, and intricate needlework. May 15-Dec. 1. Baltimore Museum of Art, 10 Art Museum Dr.
Mental Health Awareness Month Art Show
Mark the 70th Annual Mental Health Awareness Month by supporting both local artists and the Brain & Behavior Research Foundation at this multi-week art show. Stop by opening night for live painting, poetry readings, glassblowing demonstrations, and live music, then peruse works by the likes of Annie Howe Papercuts, Suburban Avenger Studios, Gilah Press + Design, and more. Opening May 17 at 7 p.m. UNION Craft Brewing, 1700 W. 41st St.
Music

Letitia VanSant + Goodnight Moonshine feat. Molly Venter
Songstress Letitia VanSant's personal and political lyrics have earned her both local and international acclaim. Don't miss your chance to hear her powerful, Americana-inspired arrangements alongside lush, folksy tunes from Goodnight Moonshine. May 10 at 8 p.m. Creative Alliance, 3134 Eastern Ave.
Theater

Welcome to Shakesville
Boogie on down to Zion Church for this latest spectacle from Baltimore Rock Opera Society. During the birth of the psychedelia, one girl, Betty, is on a quest to solve the mysterious disappearance of Jimmy Graves in the colorful and crazy world of Shakesville. Travel back to 1965 with this BROS crew during this nod to all things groovy. May 24-June 16. Zion Church of the City of Baltimore, 400 E. Lexington St.
A New Brain
In 1992, award-winning author William Finn suffered a brain seizure shortly after the opening of Falsettos (which he co-wrote with James Lapine) and was hospitalized. The experience inspired this latest Iron Crow Theatre production, the poignant and surprisingly funny story of children's TV composer Gordon, who dreams of writing a Broadway hit but is blindsided by a life-threatening brain tumor. May 31-June 9. Baltimore Theatre Project, 45 W. Preston St.
Film

Maryland Film Festival
Christmas for cinephiles has come again. The Maryland Film Festival returns for four days and five nights of films, special guests, and great experiences for movie lovers of all stripes. Catch some new documentary screenings, join John Waters to watch a Nicolas Cage rampage, or just pick a time slot and see what's new with some friends. May 8-12, Various Station North locations
Literature
Meet Matthew A. Cherry and Vashti Harrison
Gather the kids and head to The Children's Bookstore for this visit and book signing with the author and illustrator of Hair Love. Born from a lack of representation in animated projects and the desire to promote hair love in kids, this sweet father-daughter tale of love and self-acceptance is sure to become a favorite among both children and parents.