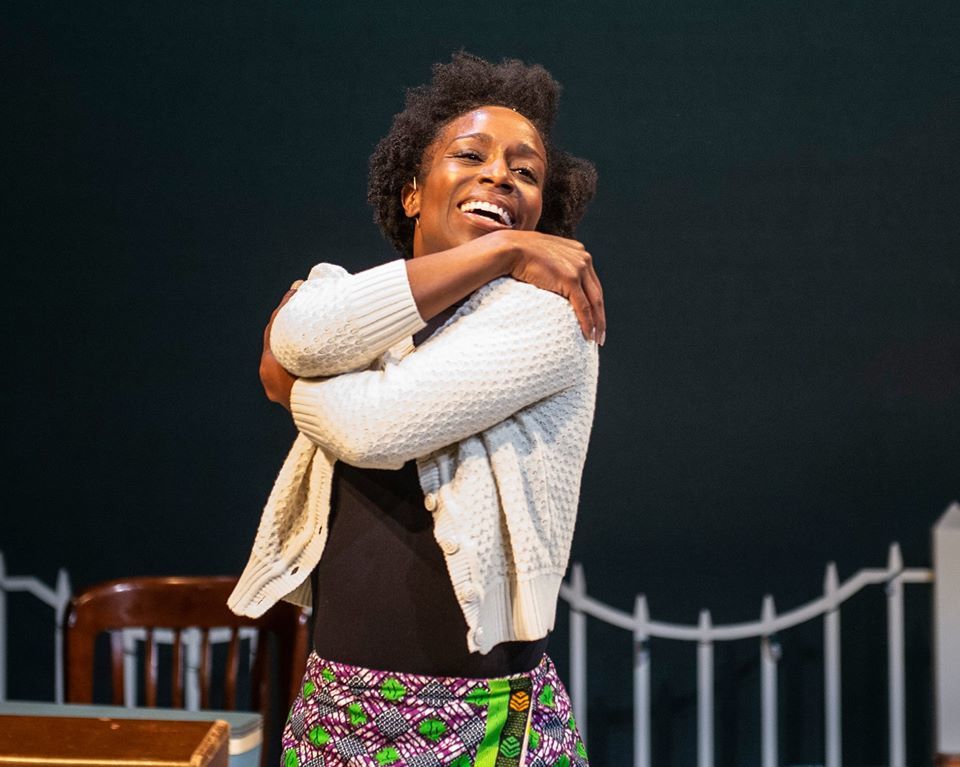 Editor's note: As cancellations and postponements due to COVID-19 precautions continue to roll in, please remember to check with venues about changes to events and procedures. A running list of changes to programs and events can be found here.
Visual Art
South African-born artist Candice Breitz examines privilege and visibility through two vastly different groups in this new video installation at the BMA. TLDR highlights the treatment of workers in her home country and the power structures that keep them from the rights they deserve, while Love Story features Julianne Moore and Alec Baldwin joining six refugees in the retelling of their experiences. Baltimore Museum of Art, 10 Art Museum Dr., March 15 through July 12.
News

2020 Baker Artist Award Finalists Announced
Keep an eye out for upcoming showcases from the finalists for the 2020 Baker Artists Award, which will take place throughout the city over the coming months. The winners from this talented pool of 31 Baltimore creatives will be announced later in the spring. The finalists are:
Literary: Maria Adelmann, Pat Montley, Timmy Reed, Pamela Woolford, Jung Yun
Film/Video: Chung-Wei Huang, Amy Oden, Matthew Porterfield, Lynn Tomlinson
Interdisciplinary: Laura Amussen, ellen cherry, Hosey Corona, FORCE, Phylicia Ghee
Performance: Anna Fitzgerald, Ryan Johnson, Lola B. Pierson, Glenn Ricci, Allen Xing
Visual: Larry Poncho Brown, Michael Kirby, Christine Neill, Lauren Schott, René Treviño, Susan Waters-Eller
Music: Abdu Ali, Andrew Bernstein, Ami Dang, Lura Johnson, Outcalls, Meng Su
Coronavirus News:
Update: Following an announcement by Governor Larry Hogan on March 12 that all gatherings of 250+ people are to be postponed, most theaters are in the process of cancellation or rescheduling procedures. Check with box offices for information concerning tickets and new dates.
The Baltimore Museum of Art, the Walters Art Museum, and the JHU Museums have announced that all public programs through April 12 are postponed or canceled, though they remain open during regular hours. Enoch Pratt Libraries will remain open, but all public programs, including the CityLit Festival, are postponed or cancelled. Greedy Reads has also suspended all events through the month of March.
As of March 12, the Hippodrome Theatre has cancelled the upcoming Celtic Woman and The Band's Visit touring dates and shared the following: "If you are a ticket holder for one of these events, please hold onto your tickets as we work to reschedule their performances in Baltimore. We will be in touch in the next 7-14 days with more information on the status of this event."
Similar statements regarding increased sanitation measures and continued monitoring of the situation have been issued by the Reginald F. Lewis Museum, Baltimore Improv Group, The Strand, Arena Players, Vagabond Players, Chesapeake Shakespeare Company, Rams Head Live!, Fells Point Corner Theatre, the SNF Parkway Theatre, and Creative Alliance.
In addition, Creative Alliance has instituted a new full refund/exchange policy during the month of March, postponed the Baltimore Old Time Music Festival (likely until the summer), and fully canceled the March 21 performance by the Marja Mortensson Trio. Everyman Theatre has waived ticket exchange fees and upgrade charges for the remainder of the New Voices Festival. Charm City Players has suspended pre-show activities, but performances will continue as scheduled.