Devin Allen's Baltimore
The photographer shares work from his first book, A Beautiful Ghetto.
On April 25, 2015, a young photographer from West Baltimore clicked the shutter of his camera as a crowd of riot gear-clad police officers dashed in front of Camden Yards, chasing a man with a kerchief obscuring his face. The photographer, Devin Allen, uploaded the photo to social media, and the rest is history. 
Within a few days, his image graced the cover of Time magazine, and Allen has since traveled the world on assignment. But he returns to some of his original subjects—the people and streets
of Baltimore—in his first book, A Beautiful Ghetto, reminding us where his heart lies. Here, he reflects on some of his
favorite photographs from the book.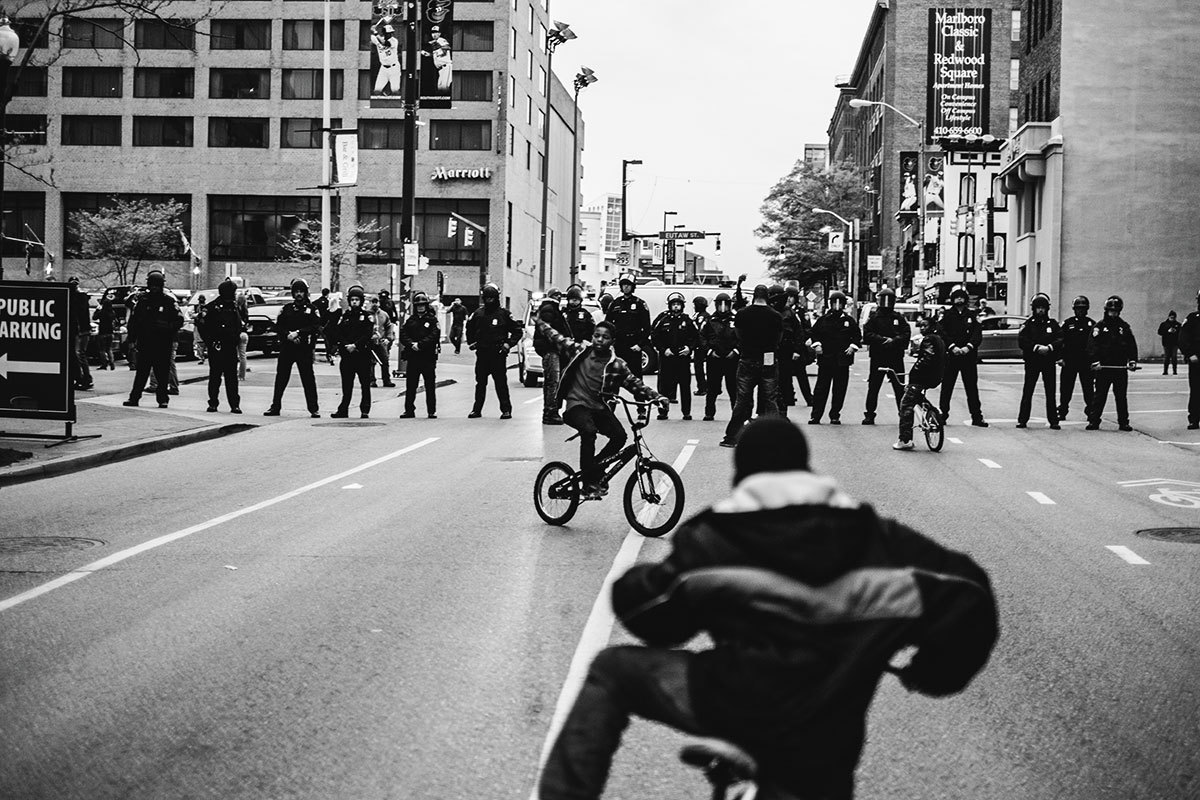 "This is one of the images that made me want to start my youth program. These boys are only 8 or 9 years old, but there's resilience and fearlessness to them. What sparked the Uprising was the fire from the youth. What's changing Baltimore for the better is their desire for something better."
---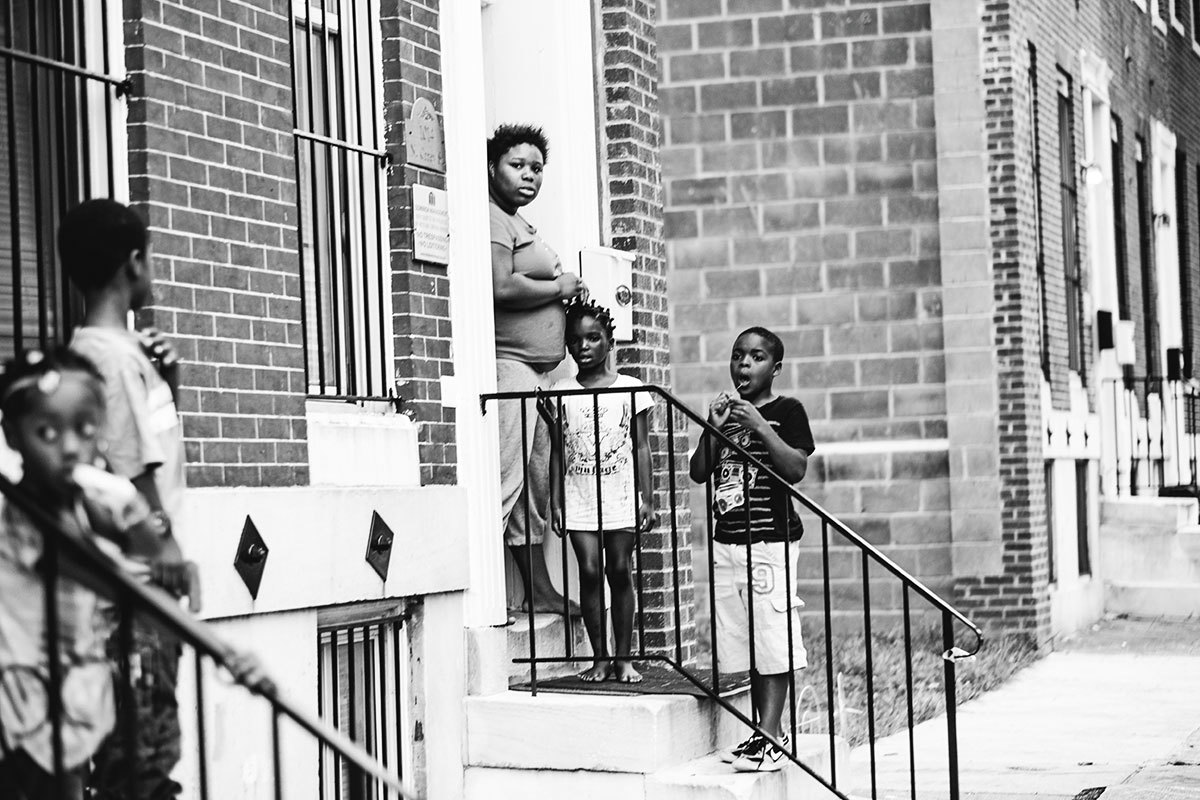 "This photograph speaks about motherhood to me. A lot of the press about my community is negative. We never celebrate the positive. These mothers work so hard. This woman might be a single mom, working several jobs to provide for her kids, which is a beautiful thing. I'm a mama's boy. My mom left my father and busted her ass to take such good care of me."
---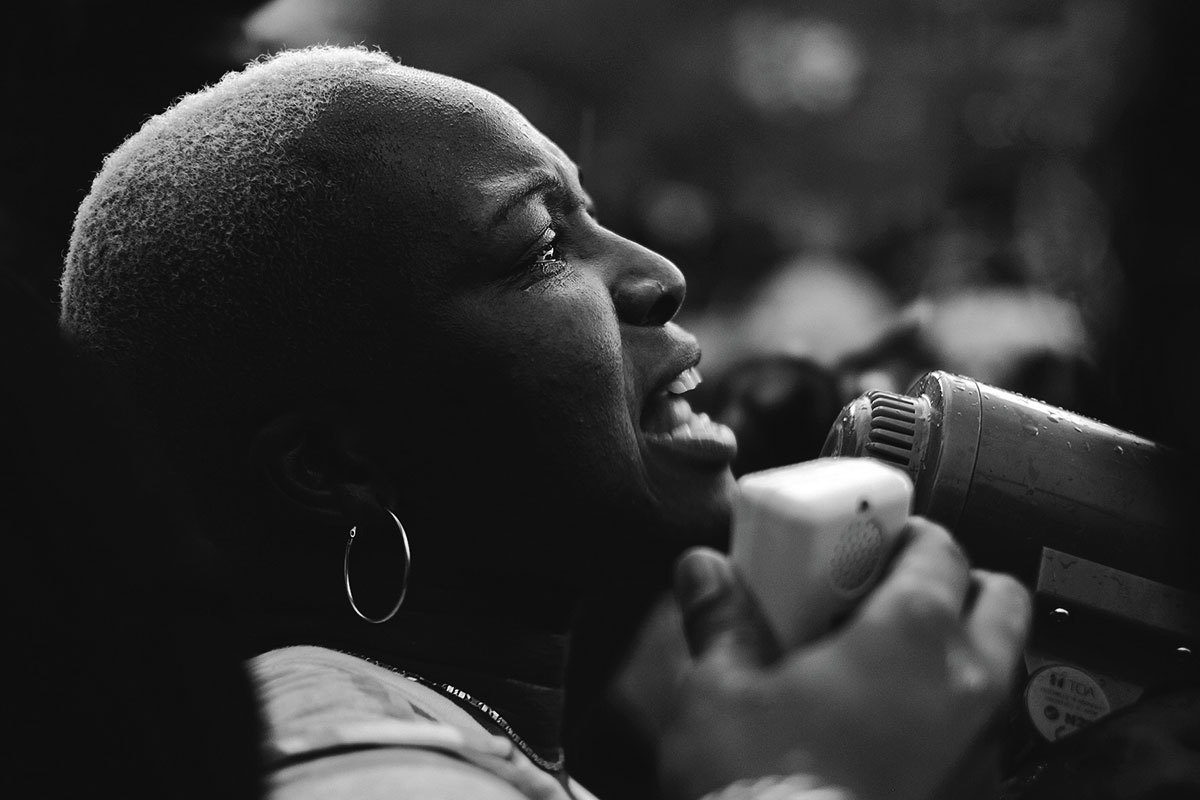 "This was a couple of days after Freddie Gray's funeral. This woman stood up at a rally and said, 'As a woman, as a mother, I see only men talking here.' She was so passionate, and it made me think that we are always talking about black men and we forget about our women sometimes."
---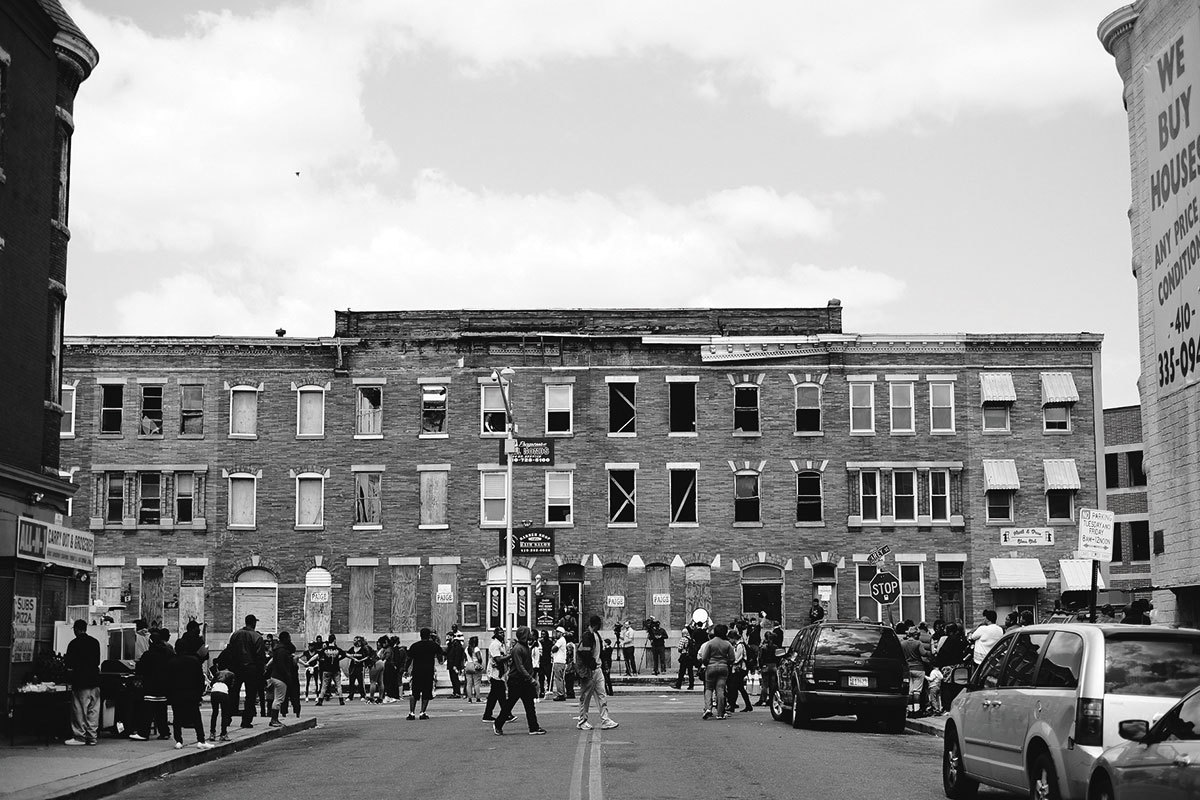 "In the days after the Baltimore Uprising, the schools were closed and everyone was out and about. This building was used on [TV]. It had been neglected for a while, but the report claimed incorrectly that it had been burned during the unrest. I feel like this image froze a moment in time, and shows the poverty we live in. But I also get a sense of peace and community."