News & Community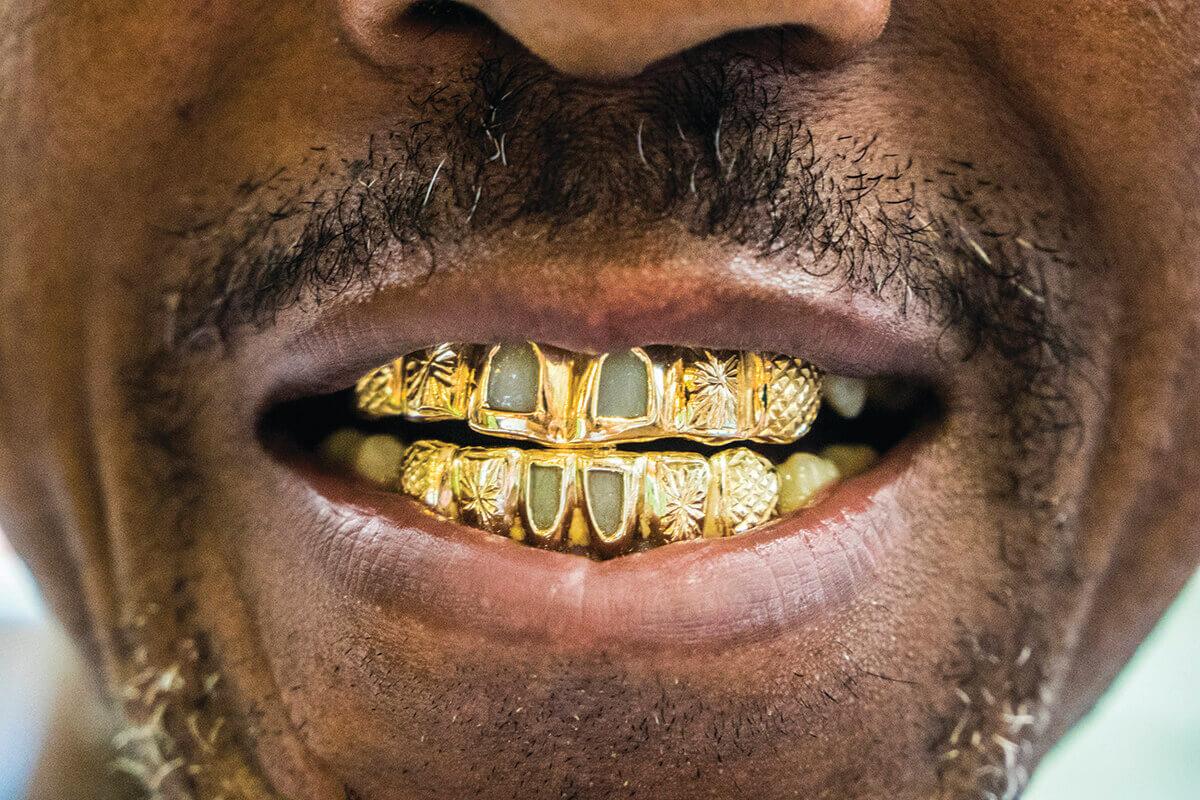 Golden

Days
Photographer

Shan Wallace

captures the

Lexington Market

of her lifetime.
For Visual Artist
Shan Wallace

,
Lexington Market is a repository of memories. It is the place where the East Baltimore native would go every day. To get food—corned beef sandwiches for her mother, cookies or candy for herself. To meet up with friends—running around the market as kids, getting into some classic teenager mischief. To run into family members. And, at the end of the day, to catch the bus home.
"Lexington Market was really magical," says Wallace, 31. "It was a place we'd be able to see our community. It was a place that always felt like home."
Dating back to 1782, Lexington Market, the country's oldest continuously operating market, has been a cultural crossroads of all walks of Baltimore, and for many city residents, particularly Black Baltimoreans, this sprawling center of commerce has long been the heart and soul of life here. And it was that vital role that inspired Wallace, between 2015 to 2020, amidst talk of redevelopment of the historic space, to document her Lexington.
"This was a story I felt like only I could tell, and that it is what I was called to do," she says of the series, titled Golden Time of the Hour, which includes the following photographs, shot between 2015 and 2020. "This is really my life's work. It is something I am deeply connected to. . . . This was a collaboration, between me and the people of Lexington Market, where we were both the authors of our history."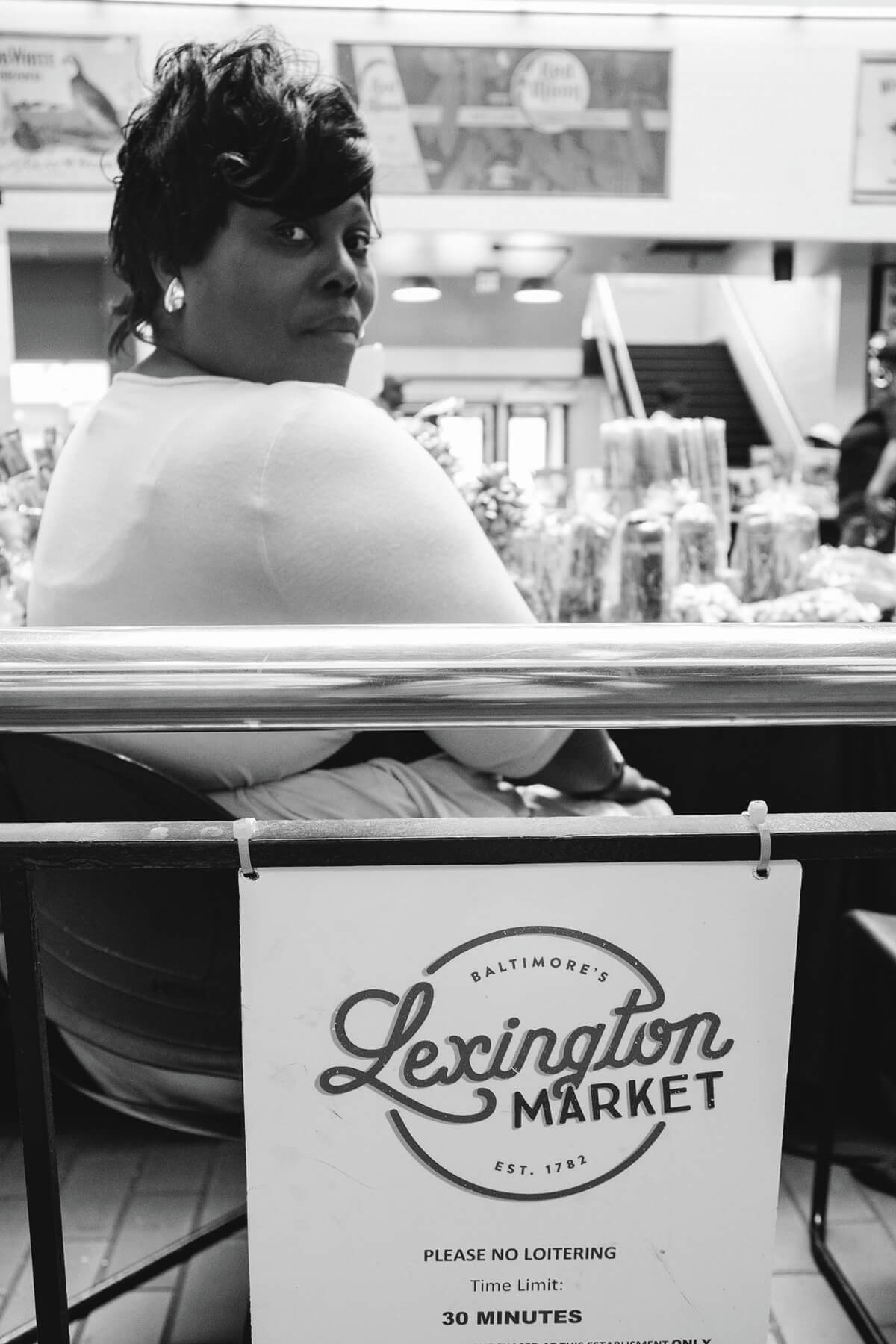 Opening Spread: A smile and a mouthful of golds. Four wings with Western fries. Above: a Lexington Market vendor remembers her mother's traditional desserts recipes.
Since Wallace captured her last image, the old arcade building has been demolished, replaced by a new state-of-the-art structure slated to open this fall, which will also feature a large-scale installation by Wallace. With it will come an uncharted chapter of Baltimore history, where the future of this vital meeting place—and the impact of its changes on the people who frequent it—remains to be seen. But Wallace's poignant portraits, so full of energy and emotion and everyday connection, will serve as a time capsule to the Lexington that once was.
"I used to go on Saturdays to hear music in the arcade," says Wallace, referring to the backdrop of many images. "I was able to dance and move my body, I was able to observe joy, despite Baltimore being an impoverished city, despite the crime rate, despite going through mayors and police commissioners—despite all of the challenges. Every week, people happily came to Lexington Market. To have a good time. To celebrate each other. To celebrate being alive."
—All captions by SHAN Wallace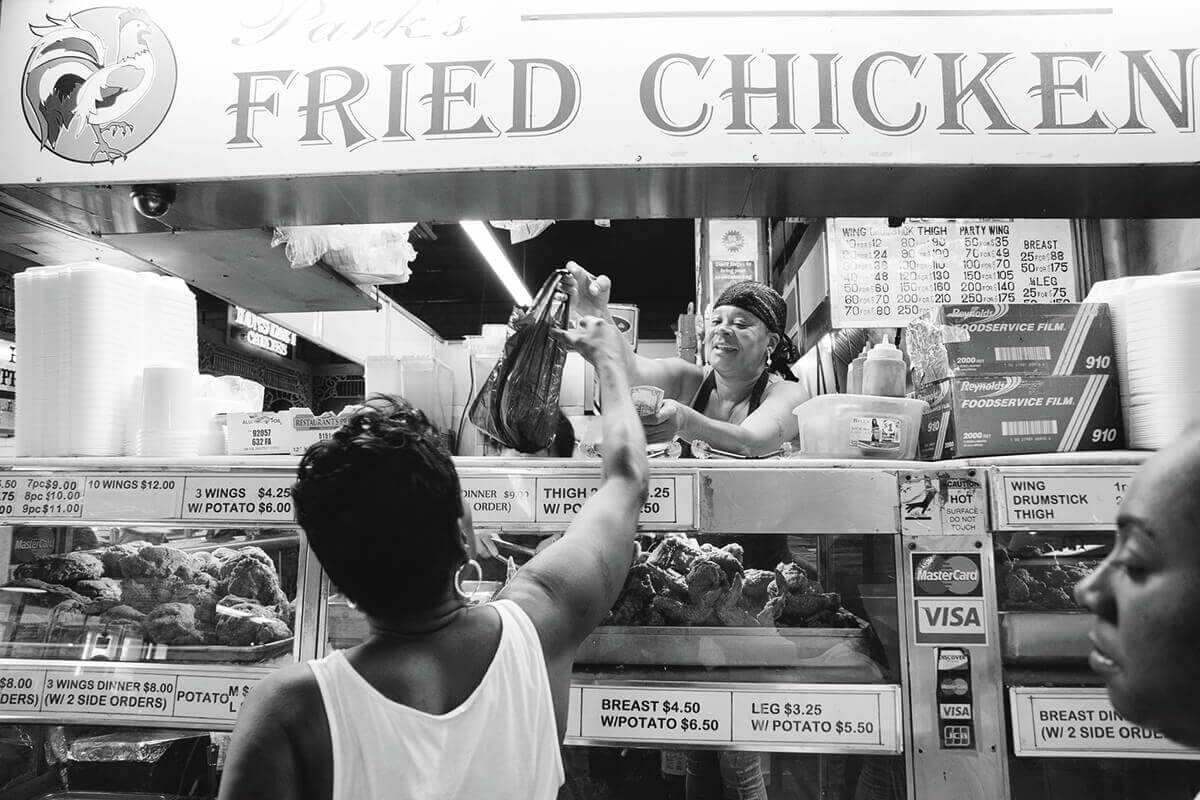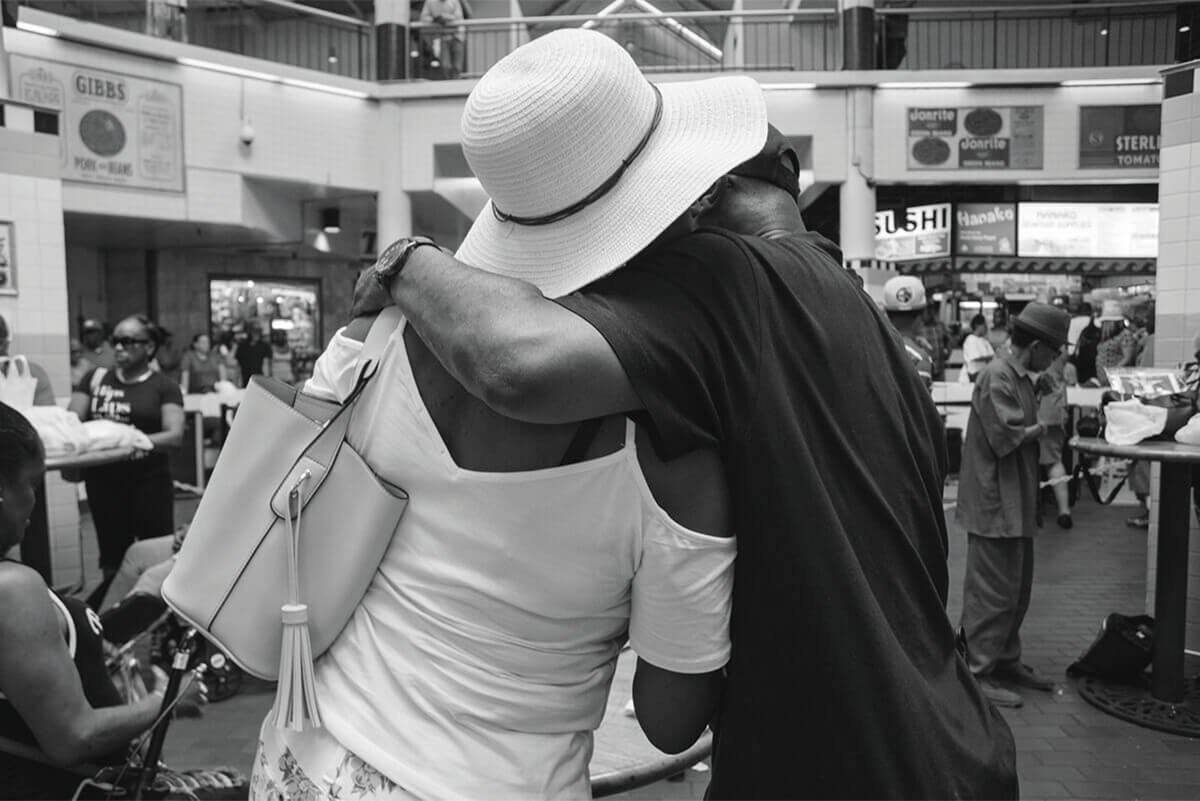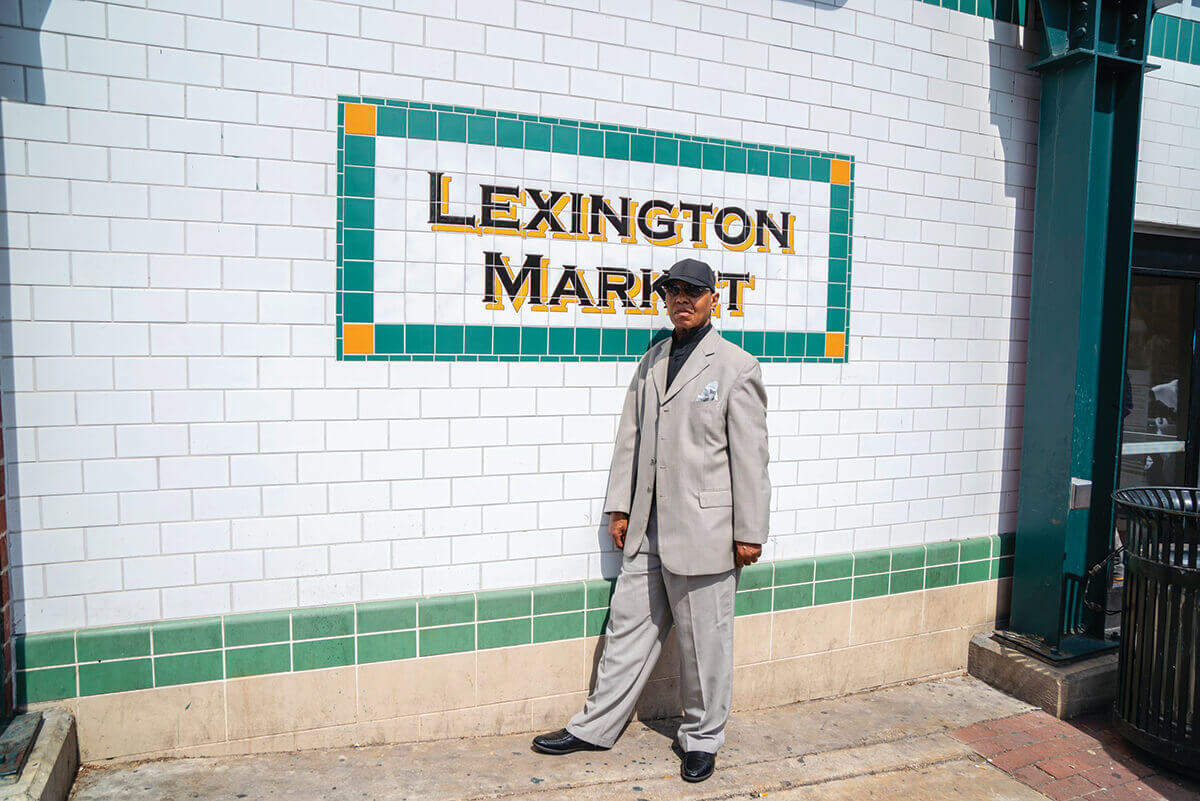 During live music, a couple embraces each other; we all share that Lexington Market pride.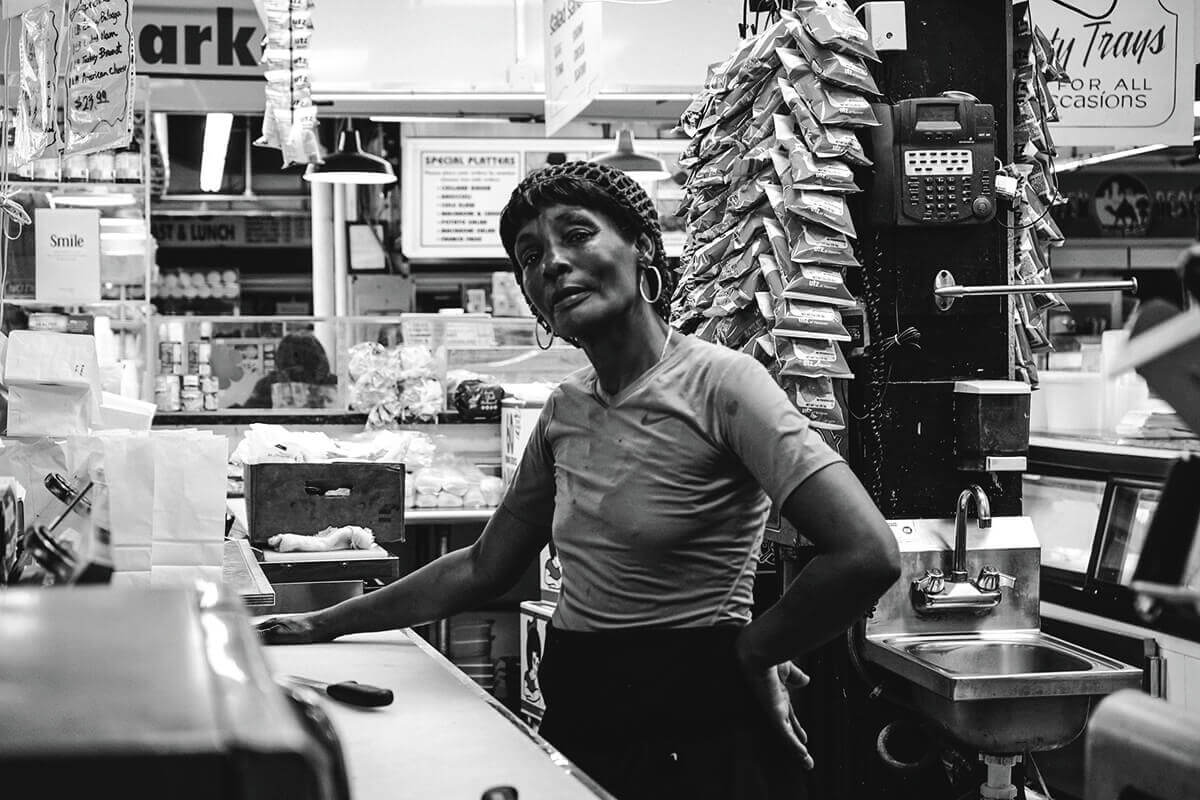 One of my dearest friends at the market.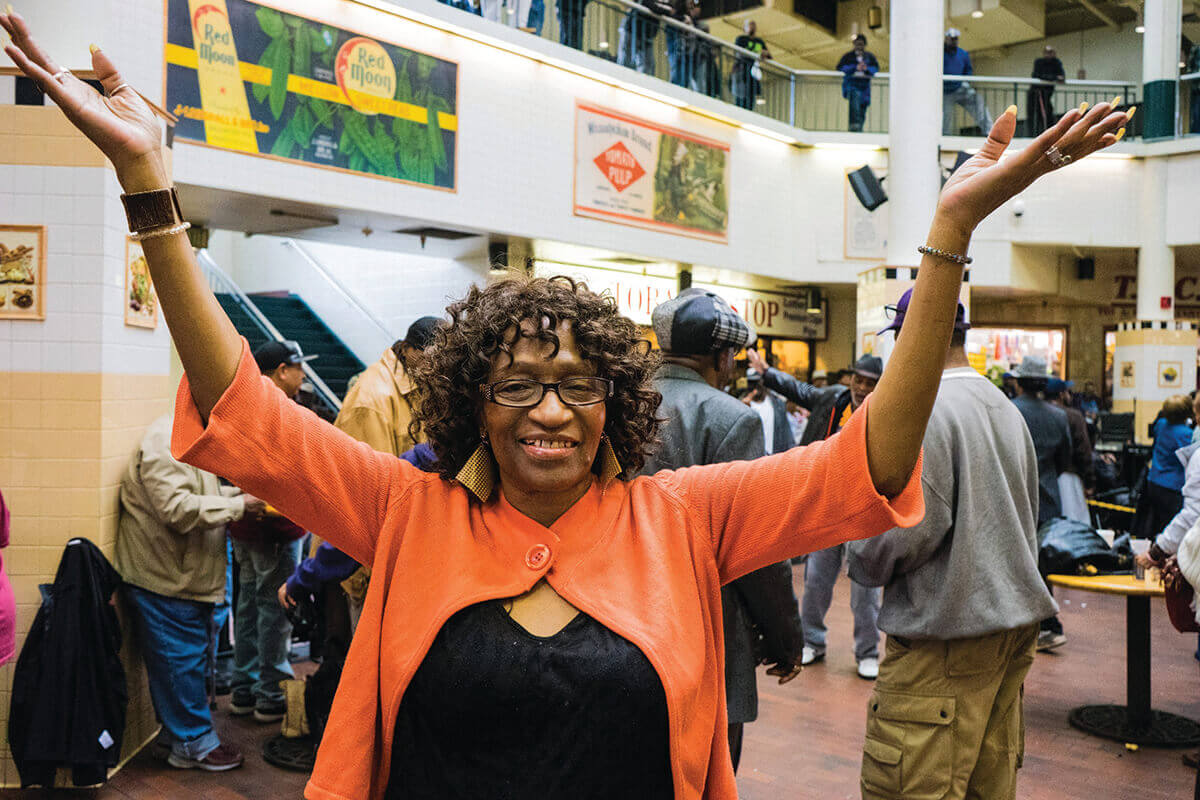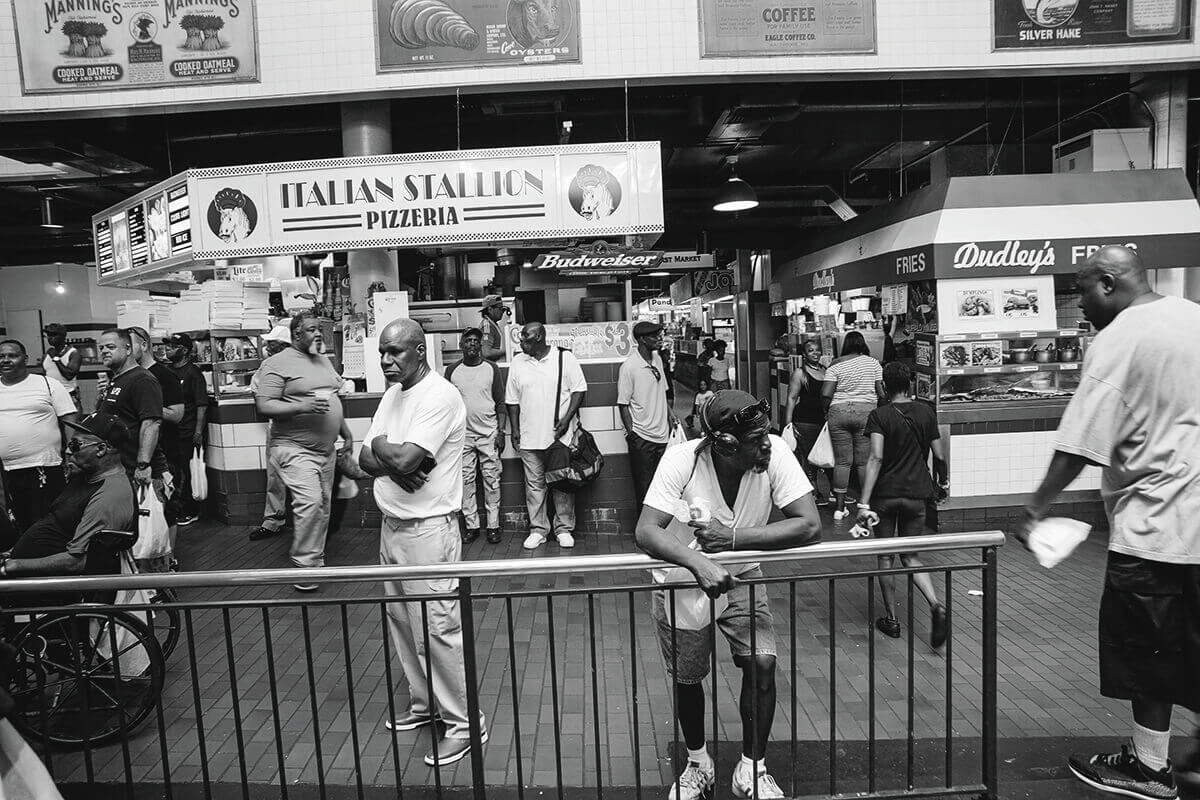 Another day of the hustle and bustle.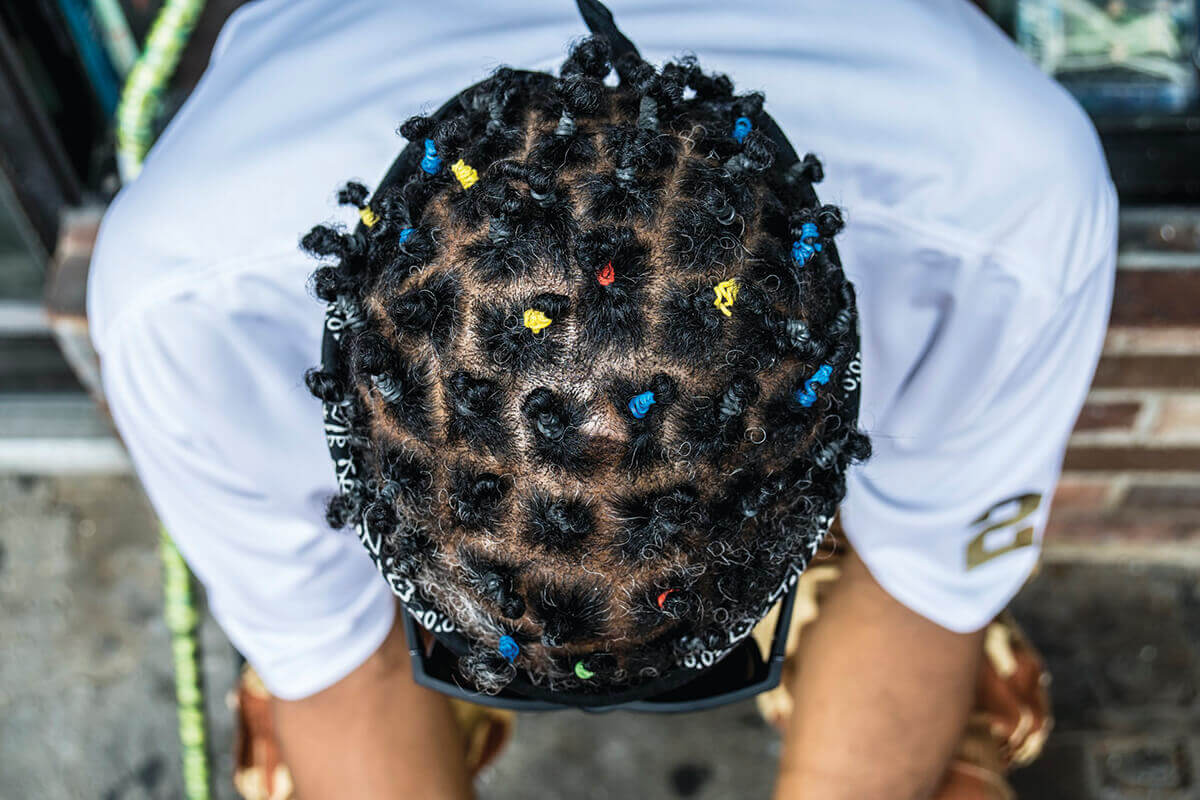 A fresh hairstyle featured outside of the market.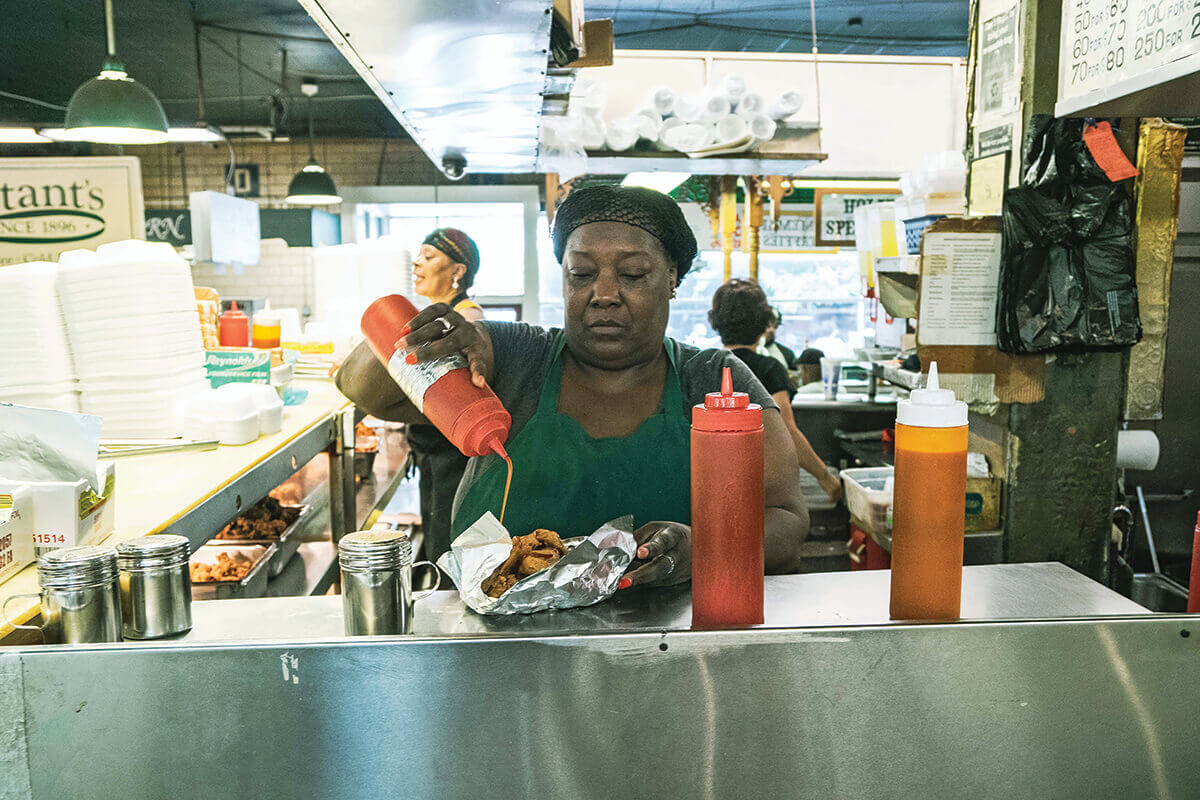 Park's fried chicken drenched in ketchup.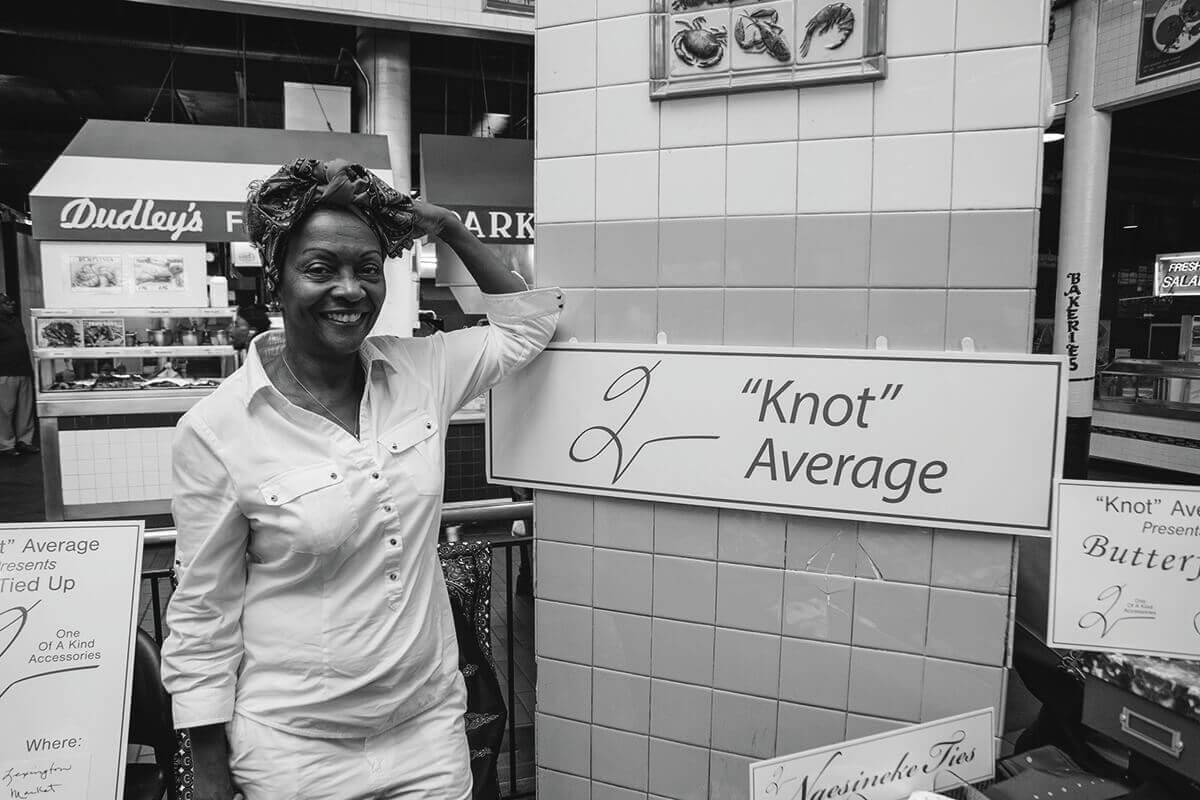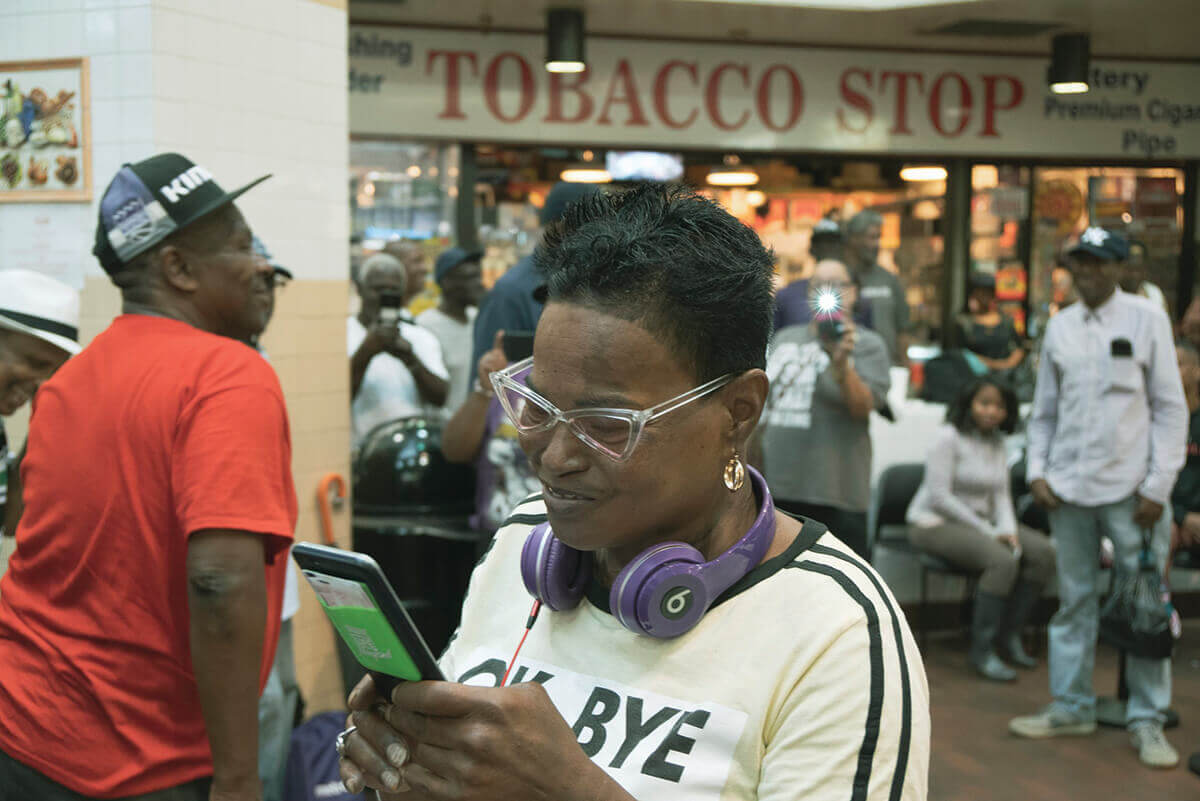 A local vendor carries her grandmother's memories very close; we all collect memories of our precious time together.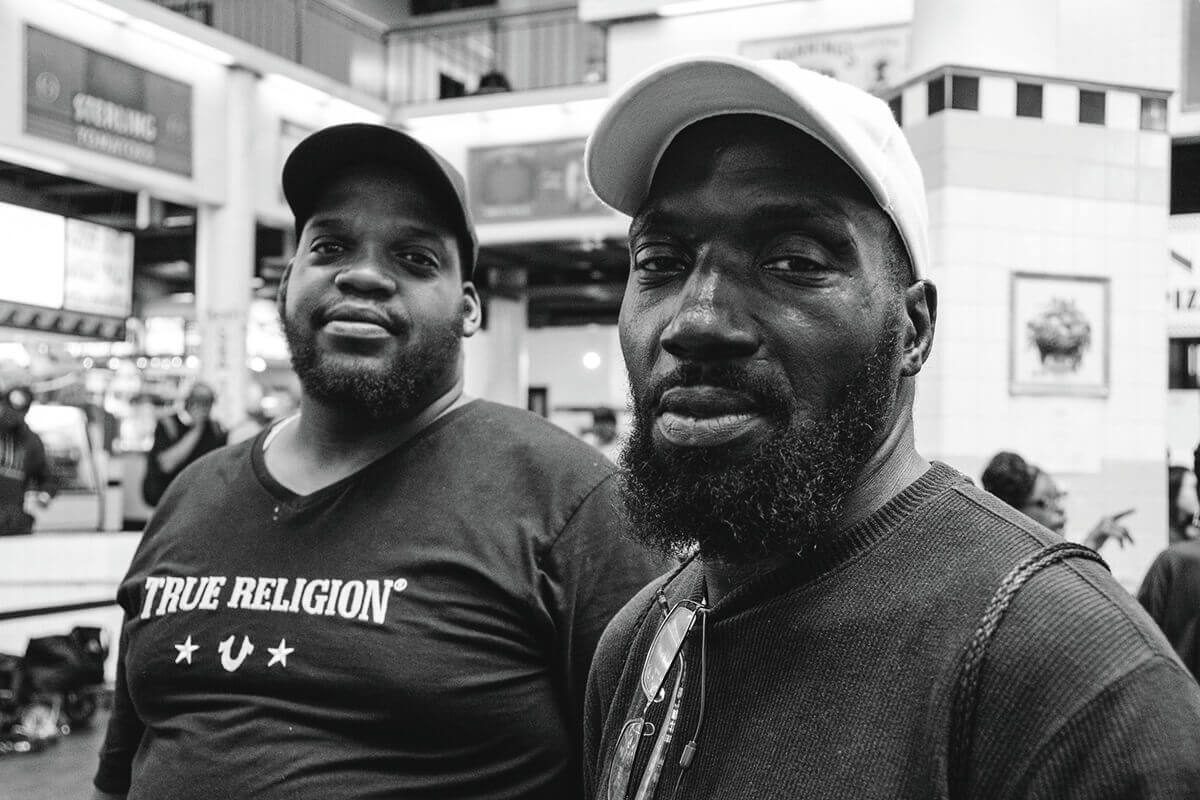 Two friends stop to have their photo taken.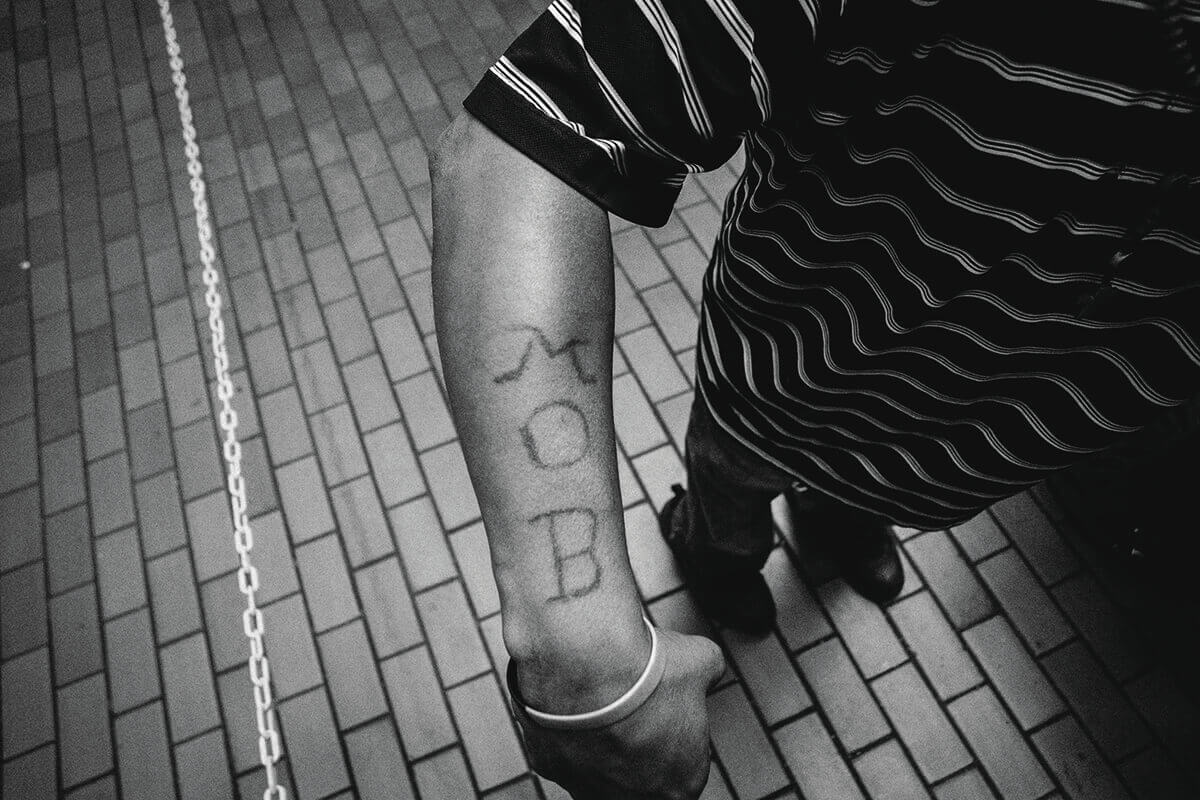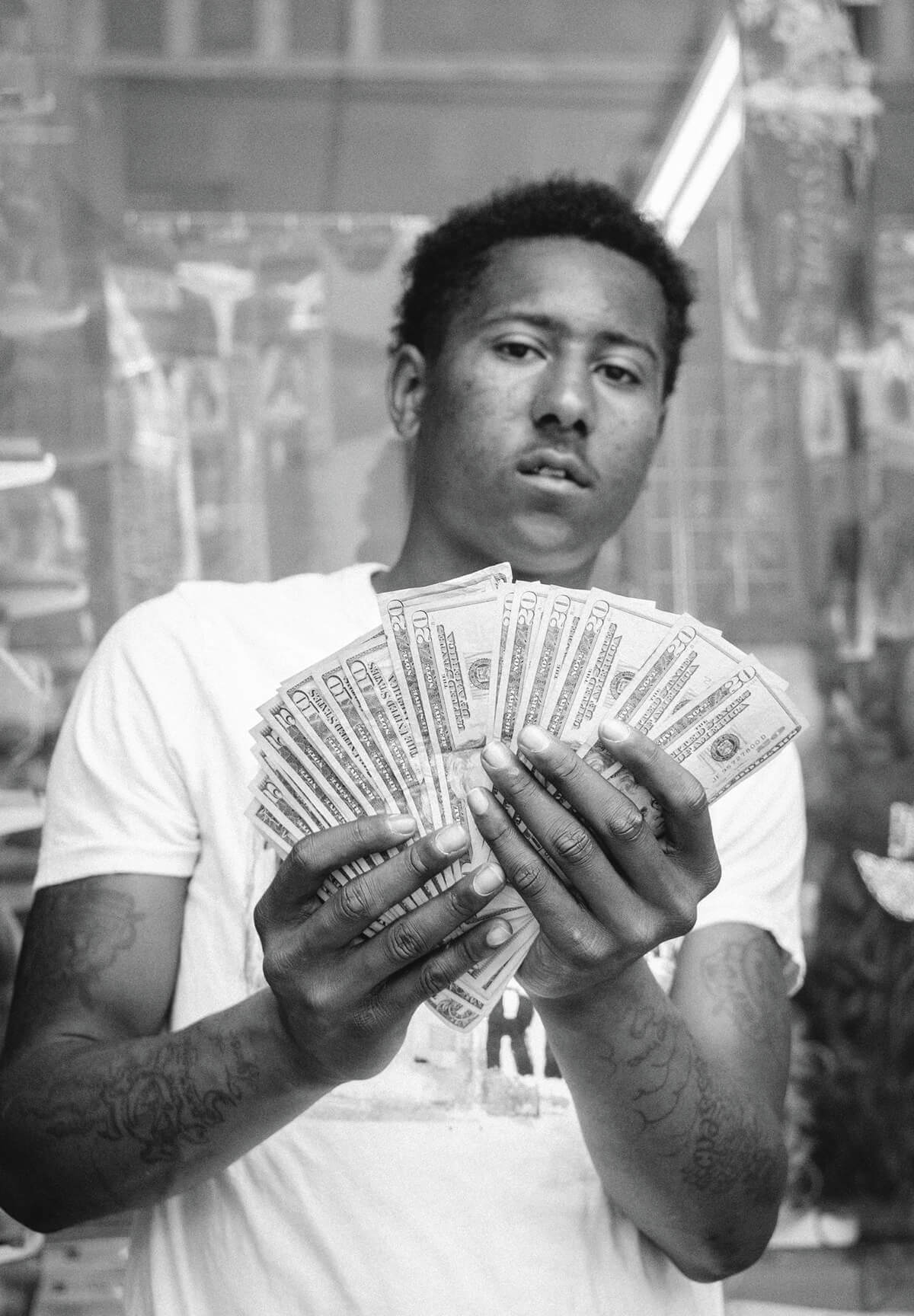 "Money over B*tches"; a Lexington Market flex.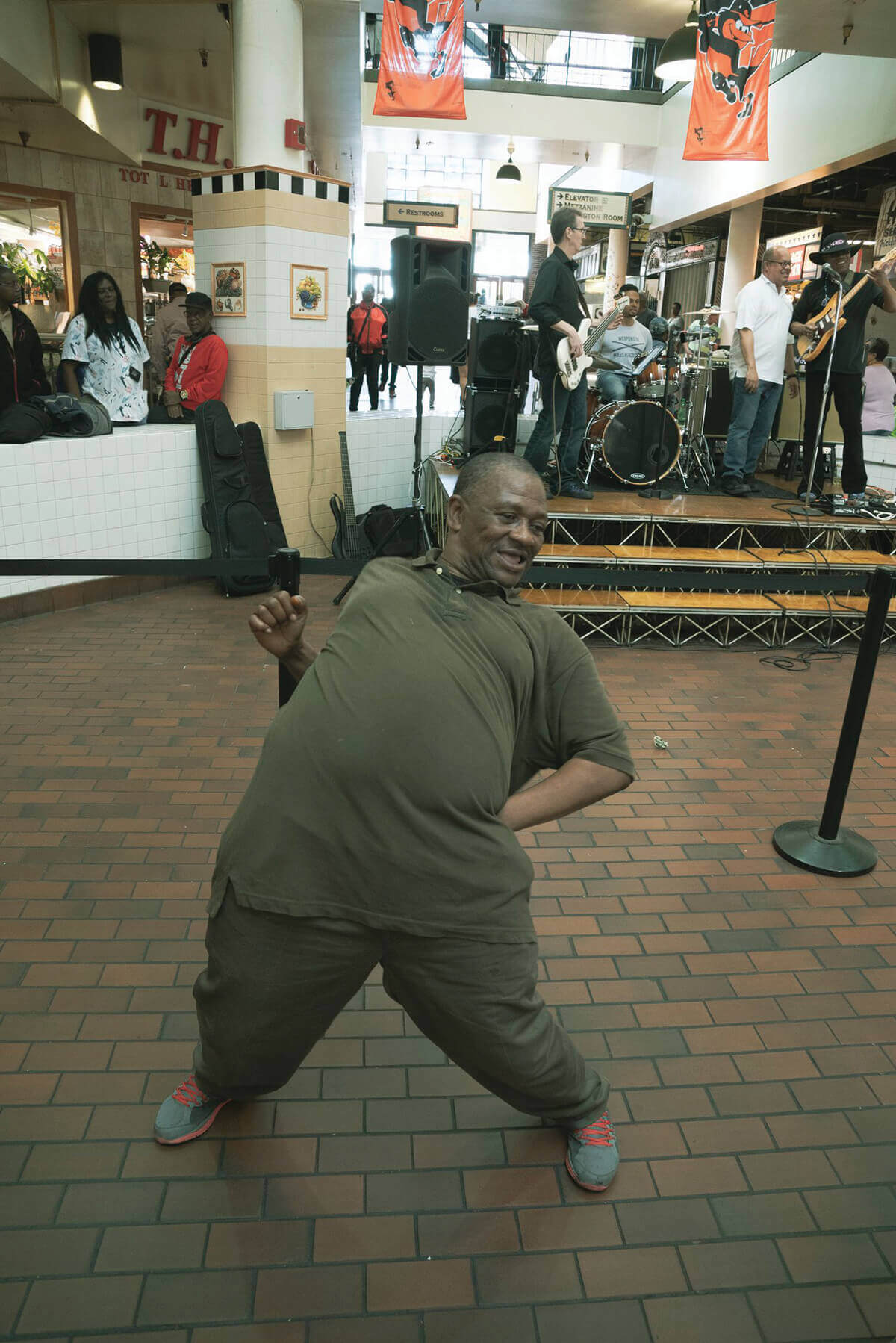 Mr Wiggles., the real star of the show.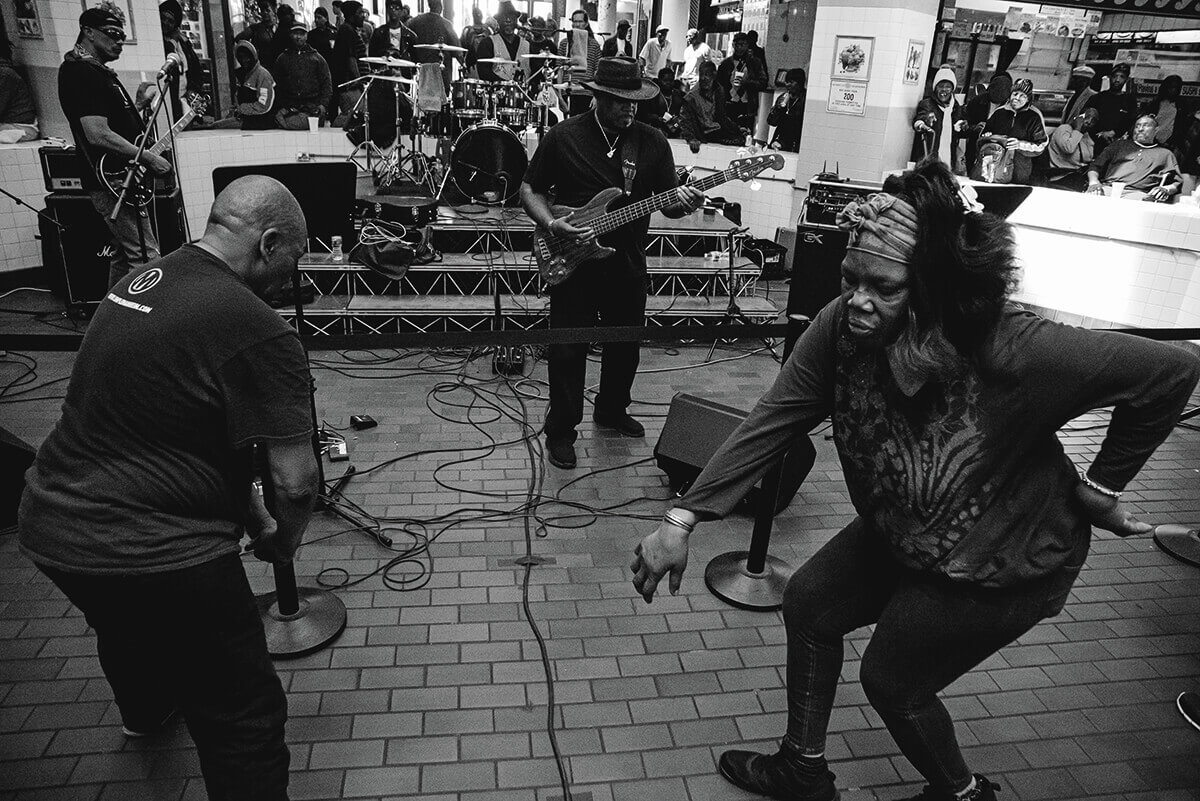 At the market, we have live music and each other.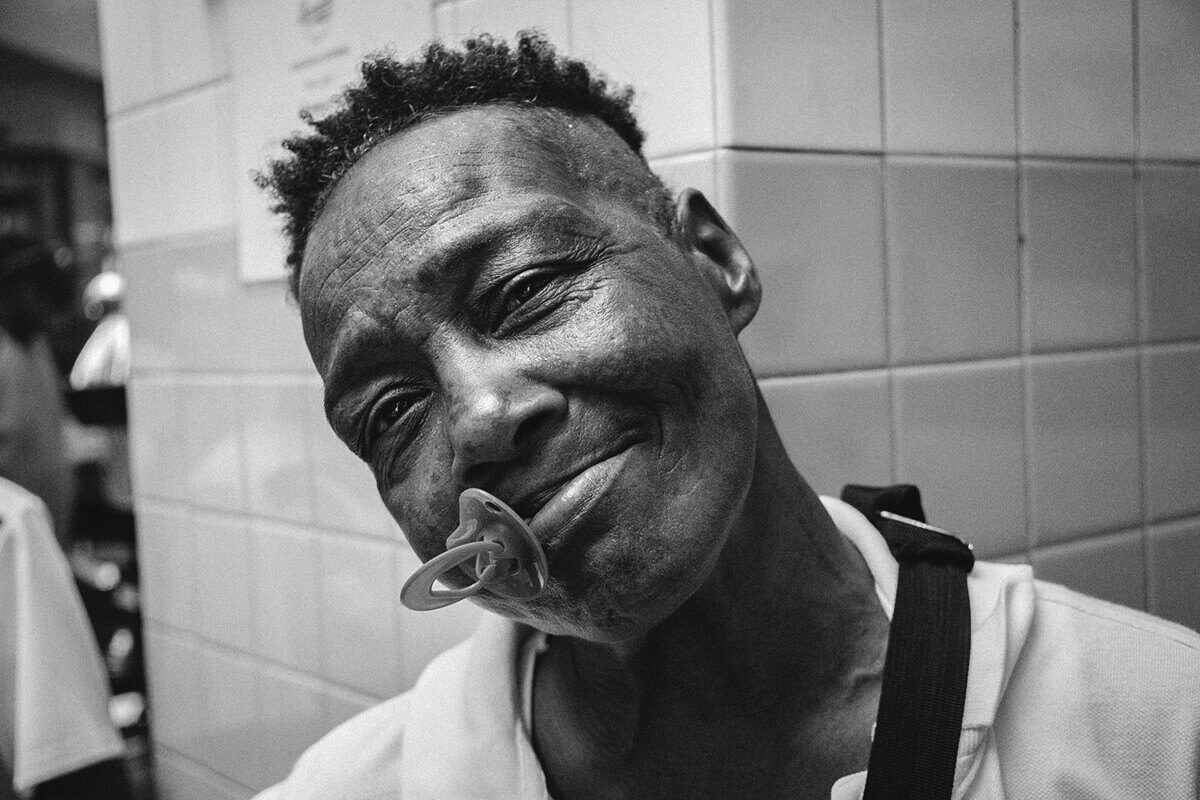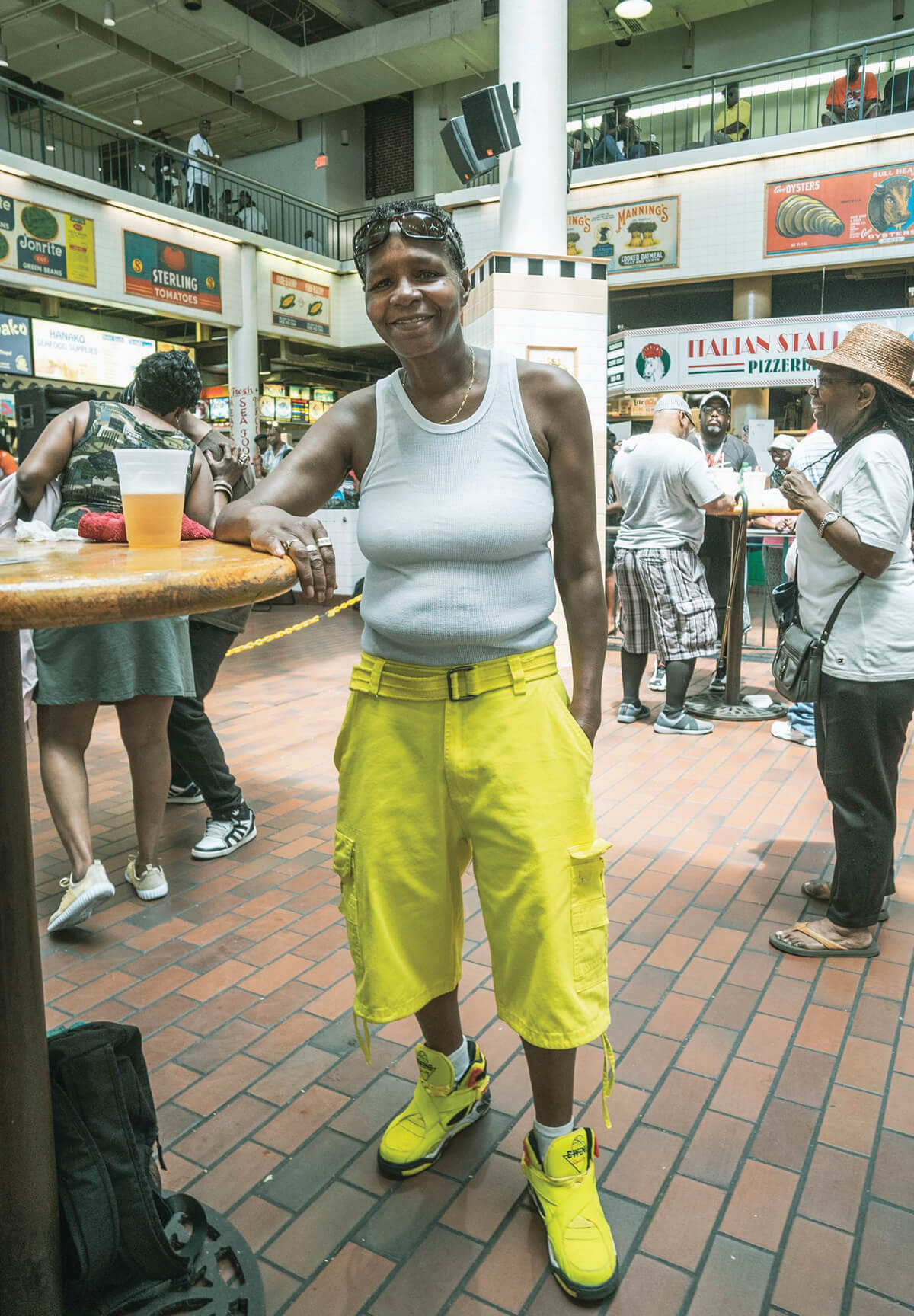 the first photograph of many; a good friend poses for a photo.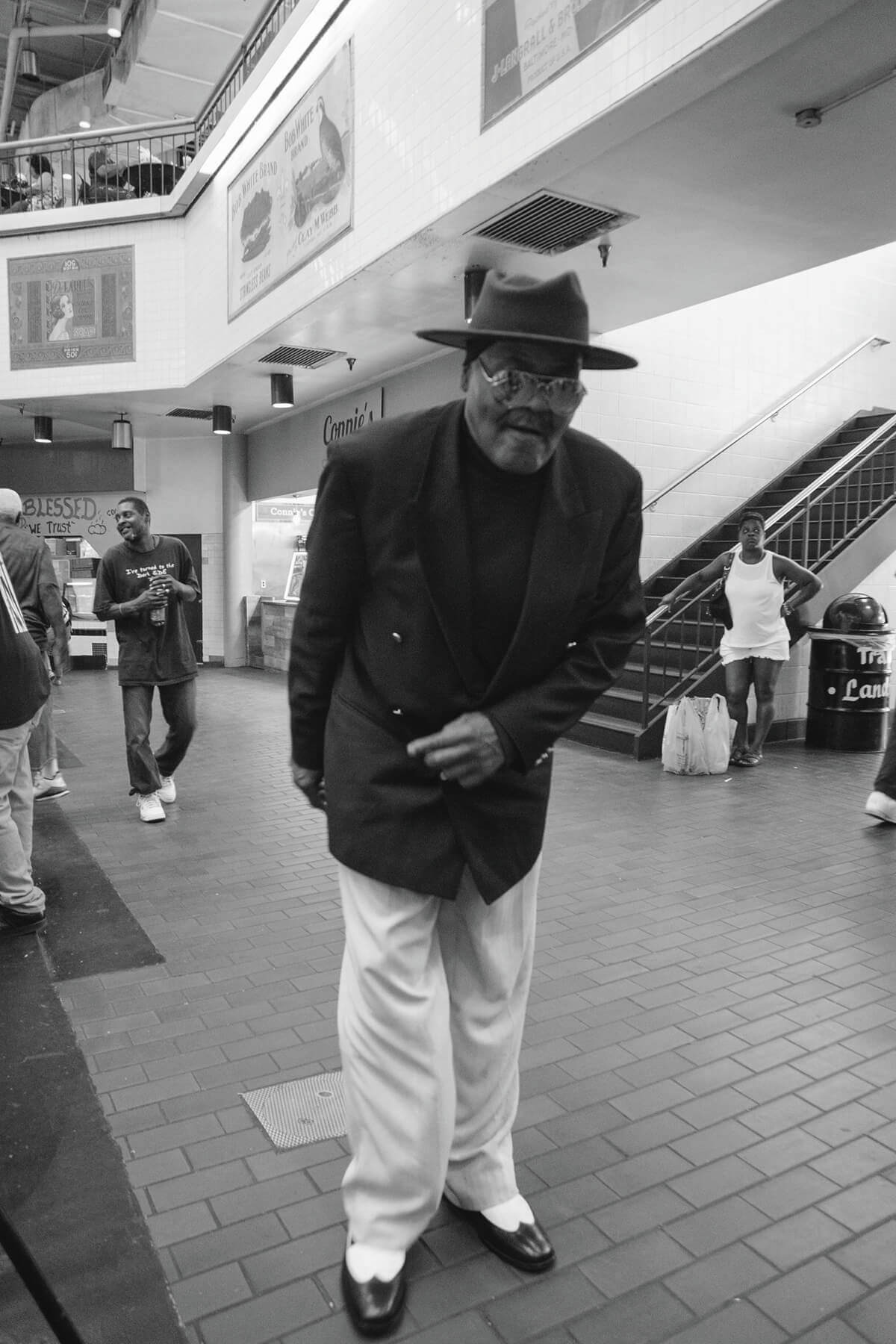 Best dressed at Lexington.
"My [late] mother, Doreen Wallace, is the reason why this photo series exists. I am searching for her, remembering her, and hoping to honor her the best way I can. This is my way of forever honoring our memories and time together." —Wallace