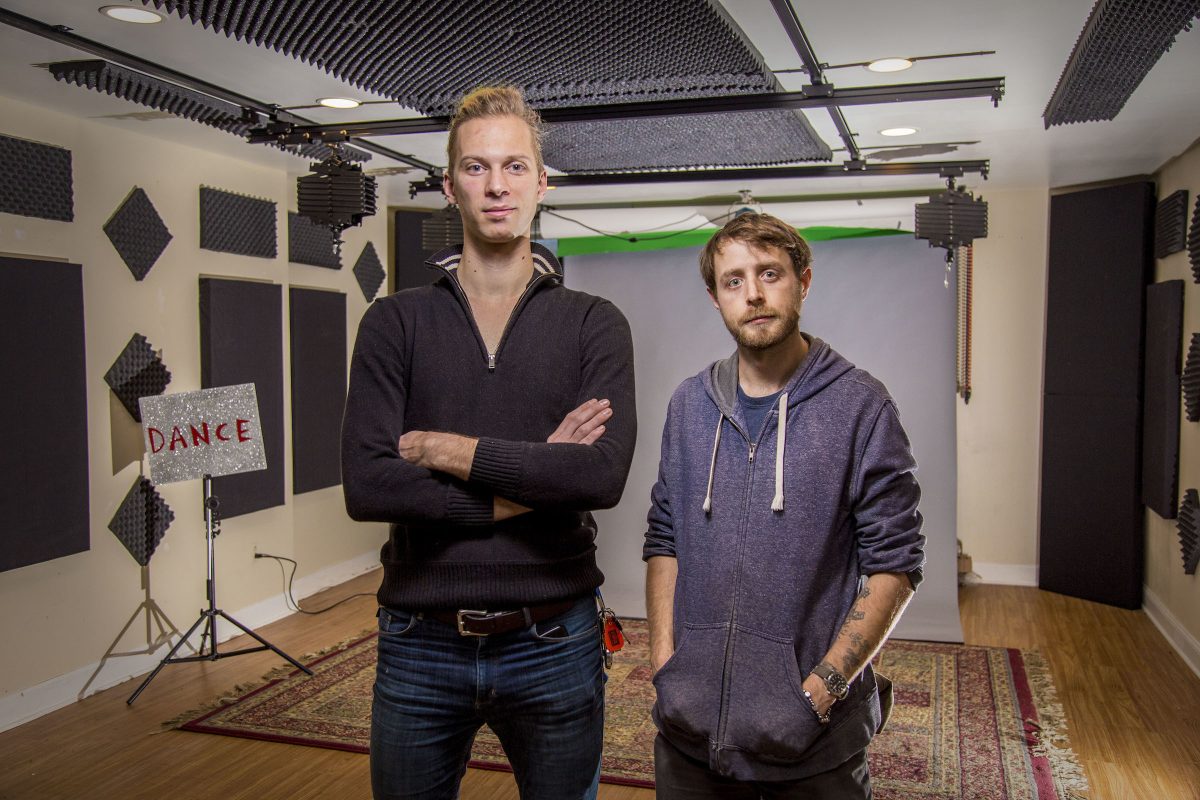 Human Being Productions
You're not a videographer or a photographer in need of a studio, so why should you care about the new Human Being Studios workspace?
Because it's more than that.
Yes, the new studio, located near MICA, will allow 10 member artists to use its green room and its gear, and others can drop in and use the space for a flat fee, but it will also serve as a miniature community hub for creatives.
Matt Kelley, co-founder of Human Being Productions, which runs the space, said he and cofounder Greg Bowen plan to hold movie nights, invite groups for educational tours, and arrange artist talks, making this an interactive space for the wider community.
Kelley and Bowen are no strangers to holding get-togethers. They've been using that tactic since the company began in 2013, having recently hosted a holiday party at the Creative Alliance.
"We just like to throw parties and see who shows up," Kelley says. "Every time we've tried traditional advertising, it didn't feel real . . . We'd rather meet people and talk and grow our own creative community."
The decision to open the space came about after Human Being Productions, which specializes in professional photography and videography services, moved its offices to a shared space with Post Typography in Charles Village while maintaining its workspace in Bolton Hill. "We're only using the studio in about 10 percent of its capacity now," Kelley says. "We wanted to share that asset."
The space will essentially act as a co-op, with Kelley and Bowen acting as its engaged, hands-on leaders.