GameChanger: Juana Summers
We catch up with the new host of NPR's 'All Things Considered.'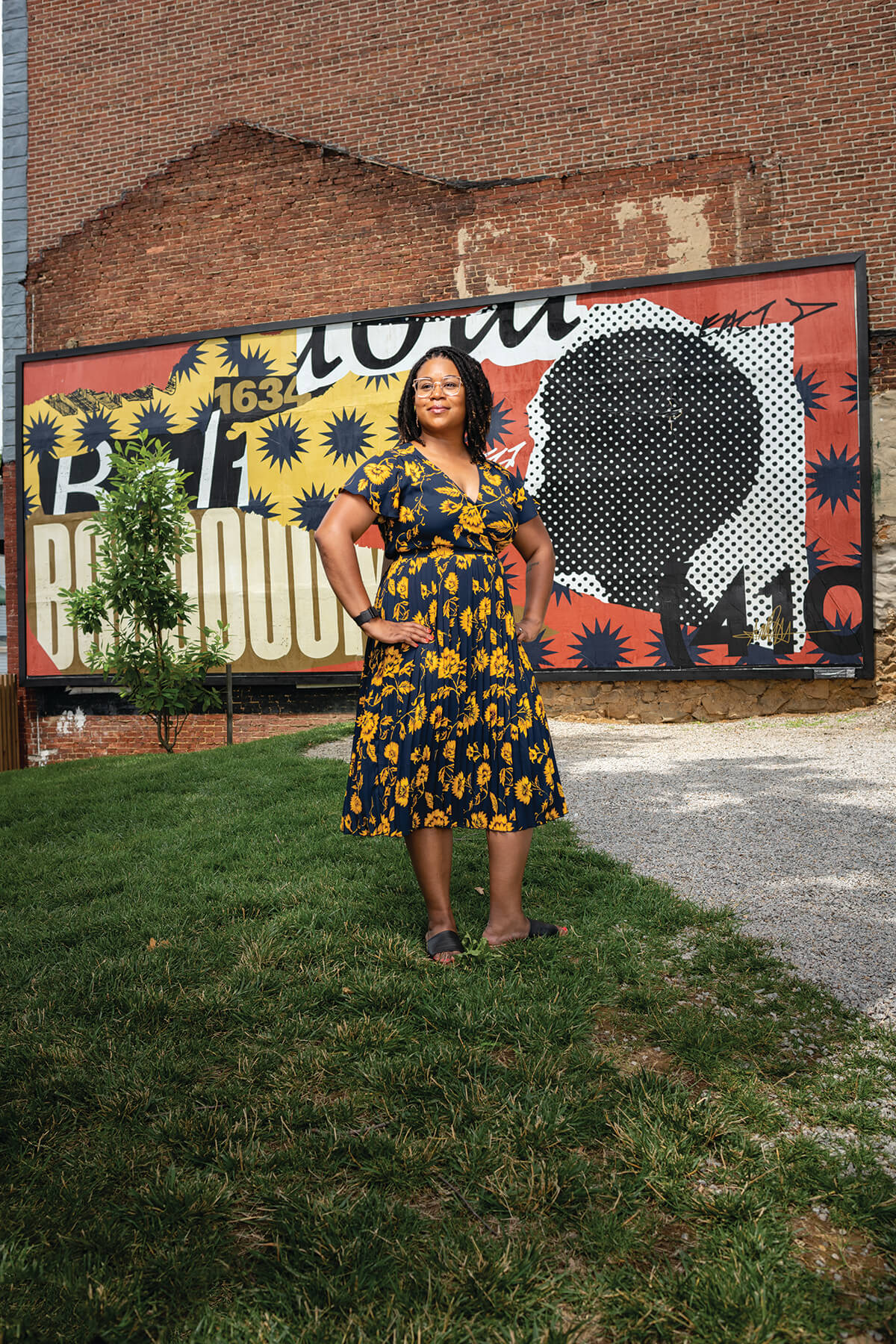 When Juana Summers moved to Baltimore in 2015 to be with her now-husband, she quickly fell in love with the city's strong sense of community. The former Politico reporter and National Public Radio correspondent lives on a friendly block in Hampden where the neighbors look out for each other. She says: "What I love about Baltimore is that we can all come together and love the same thing and it doesn't feel transactional. I like asking people what they're into, what excites them—and there's always a cool answer." She'll bring that same enthusiasm and curiosity to her new role as a host of NPR's popular afternoon show, All Things Considered.
What was your start in journalism?
My earliest byline was in The Kansas City Star, which is my hometown newspaper. I started writing for the Teen Star when I was 12 or 13. I remember being captivated by the idea that I could be nosy about people's lives and that someone would pay me money for it. I started in newspapers and digital media, but I didn't find radio until I got to college.
What do you think your role is as a Black woman at NPR?
If I can be honest, when I was younger it felt like public radio wasn't necessarily built for a person who looked like me. I grew up in a middle-class, working-class family in the Midwest and it felt elite and coastal at times. I know that when I turned on my radio and I heard people like Michel Martin doing the news or Michele Norris before her or Audie Cornish who had this job before me, there was a familiarity there. I'm hoping I can be that type of entry point.
Sometimes it can feel heavy to listen to the news. We have been talking about that a lot at work. Sometimes people associate the concept of joy and enjoyable stories with fluff pieces, and I don't think that has to be the case. As relentless as we can be in covering the news, it's just as important to center stories on culture, stories about empowerment, stories that make people smile and take people someplace unexpected.
So what are you into?
I help run the pinball leagues at Holy Frijoles. I've been playing competitive pinball for six or seven years. It's the way I've met most of my friends. Up until recently, most people I play with didn't have a clue what I do for work.
How did you celebrate the new job?
The day it was announced, two close friends bought us a crab feast in the middle of the day. I texted my manager and was like, "This has been a very strange day, and I guess in Baltimore, when you get good news, people show up with two dozen crabs, so I'm going to go eat crabs for an hour and I'll be back." It was very nice. It was the most Baltimore thing that's happened to me in quite some time.