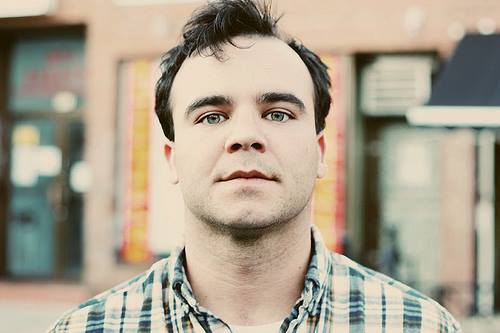 via Facebook.
Fun fact of the day: in case you didn't know, Future Islands front man Sam Herring moonlights as a rapper.
Under the moniker Hemlock Ernst, Herring has been spitting old-school freestyles for a couple of years now—about
Baltimore, winter, hip-hop—and he's damn good. Last night, the Baltimore band tweeted about his new rap with Scallops Hotel, the side project of Wisconsin hip hop artist or "rapsmith," Milo, who had just tweeted out the song, "Lavender Chuck." On it, Herring opens with a solid first verse about heartbreak, internal monologues, and looming death. The band followed up with a second tweet, saying, "Love this dude. First of many collabs I'm certain. Wrote this verse under a bridge in Singapore. For real tho."
We're looking forward to any and all future flows by Herring, who is best known for his growling, guttural vocals and free-spirited dance moves as lead singer of Future Islands, but for now, check out the new track, which will be on Scallops Hotel's upcoming album,
Plain Speaking.