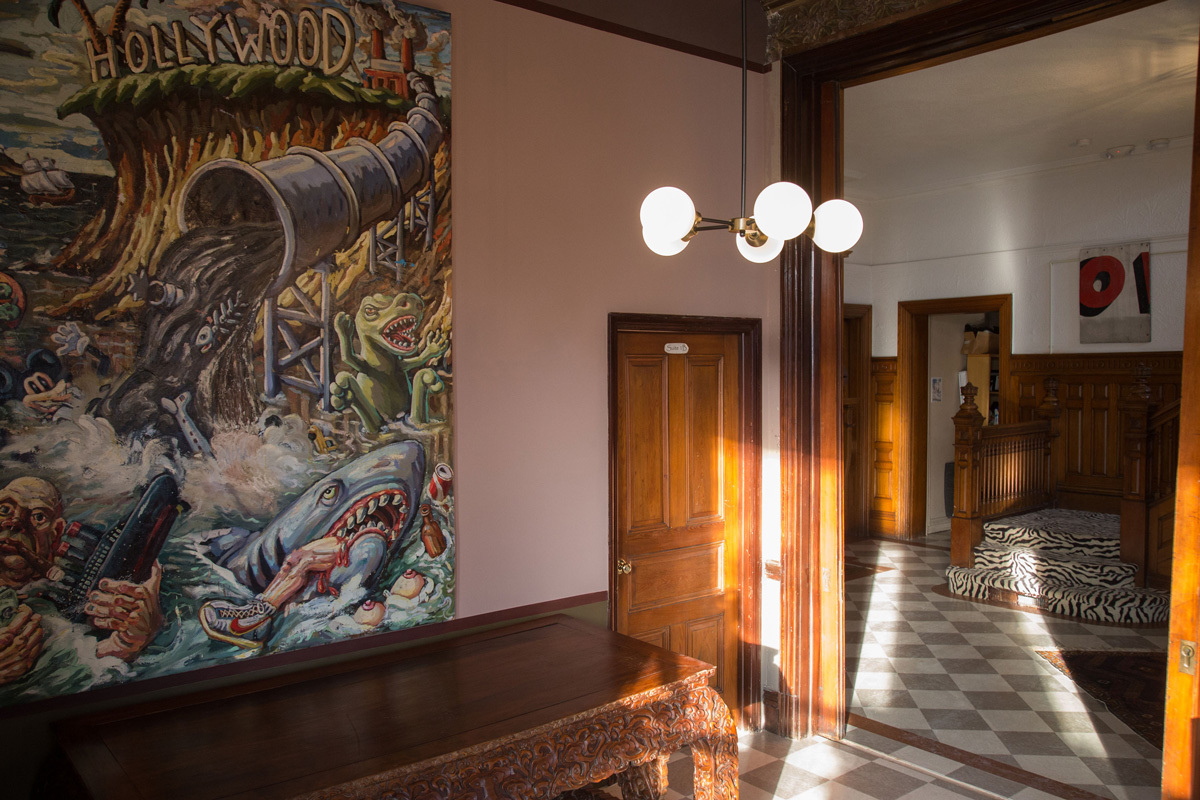 E. Brady Robinson
Nestled between Station North and Remington, the historic neighborhood of Old Goucher is on the brink of a renaissance. In recent years, it's seen a lot of action—a bid for Amazon HQ2, Sophomore Coffee, Co_Lab Books, and Lane Harlan's new beer garden. But there's one 12,000-square-foot building on the corner of 23rd and St. Paul that has been trying to make a name for itself in this rising community.
The James E. Hooper House was erected in 1886 for its namesake when he was the president and general manager of William E. Hooper and Sons, one of the largest cotton mills in Baltimore. Hooper House, as it's affectionately known, has been on the National Historic Register since 1982 and is now a hub of creativity.
Besides the character that comes from the antique architecture of the building—it still has some of the original molding, staircases, and floors—this hub is currently home to 12 tenants including a cartographer, bike repairman, and a host of other artists and musicians.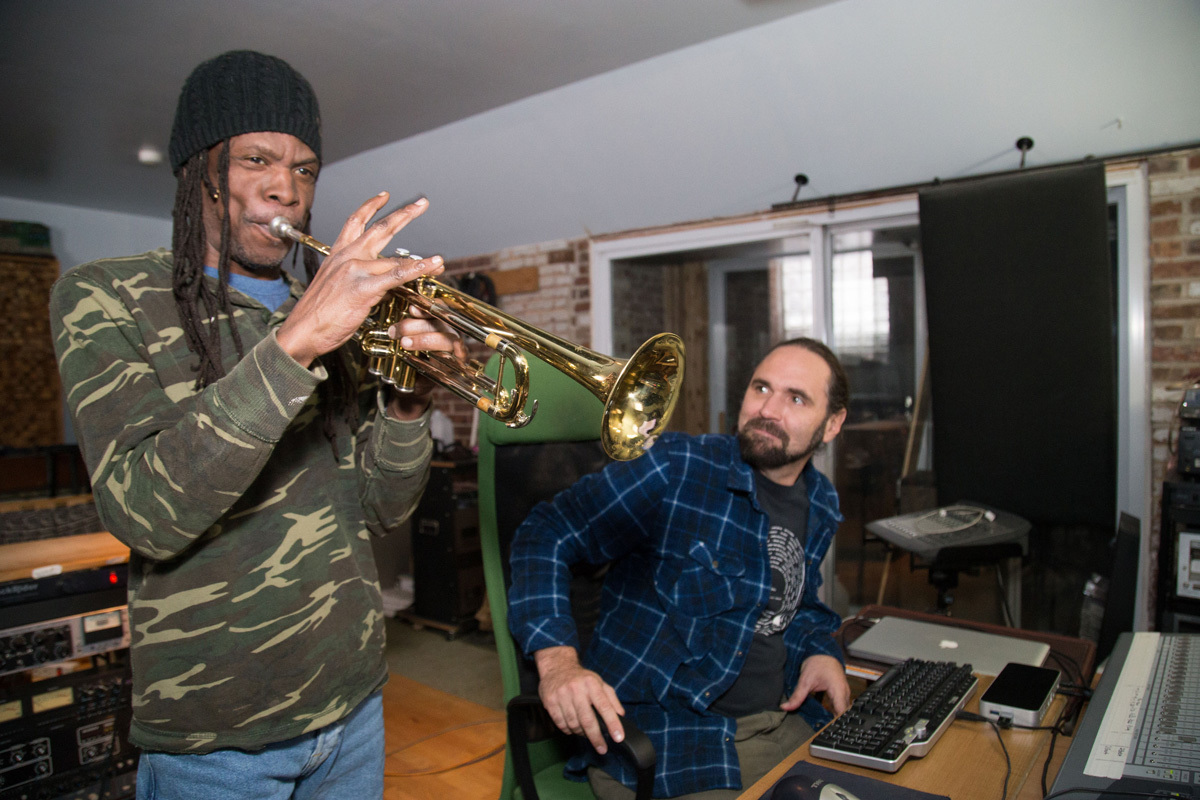 Though it's thriving today, the catalyst for creative minds started back in 2001 when David Andler of Morphius Records, a local music producer and musician, purchased the building and began to map out his vision to provide a place for artists of all types to have a cooperative arts workspace. He set up a recording studio in the bottom floor and began to seek out tenants who shared his vision.
"It's the most central place in the city," Andler said of Hooper House. "The building is five blocks away from the heart of the city. We felt like our customers—everyone from punk rock kids coming in from the suburbs to hip-hop and Baltimore club artist who live in West Baltimore—appreciate the location because it is perfect and central to everyone."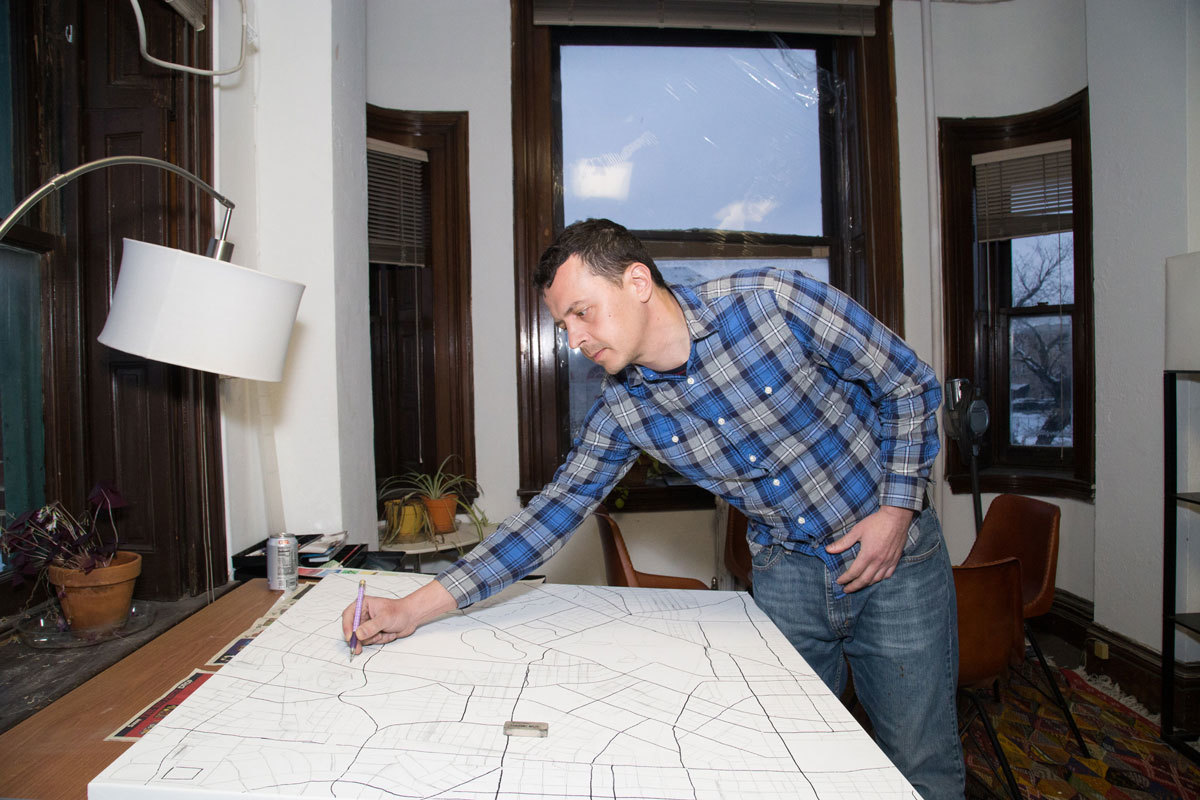 Andler, who is still a tenant, sold the building to Matt Oppenheim and his business partner Mick Mier in July 2018, hoping that the essence of the space remained the same once it changed hands.
"When Matt came in to look at the building, he had a really radical vision of what he wanted to do and I liked it," Andler said. "I felt that it was really consistent with what we were trying to do."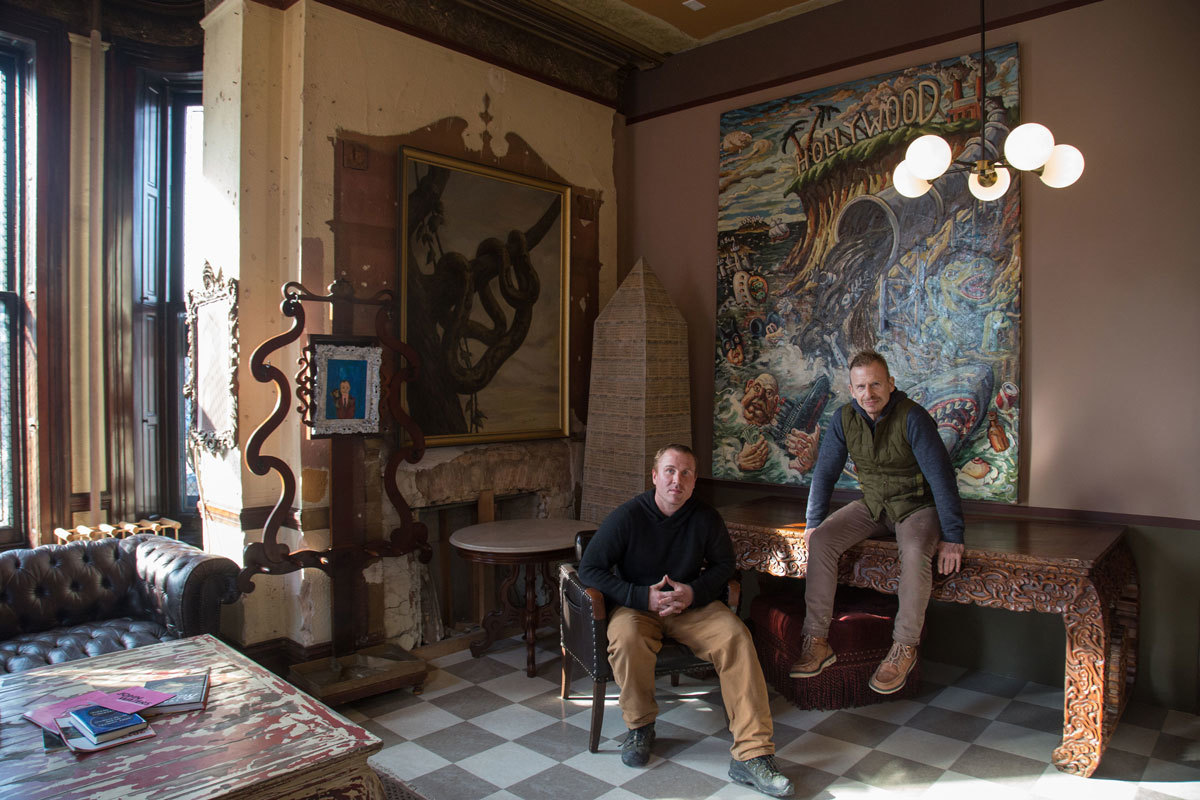 Oppenheim, who has a degree in architecture and a few businesses in Washington, D.C., fell in love with the Hooper House and Old Goucher's charm. He said that he wanted to create something unique and that this was the perfect place to do it.
"This is my second project in Baltimore, and I can't do something like this in D.C.," he said. "Down there, a lot of the projects we do, you can only make it work one way because it's so expensive, whereas Hooper House offered the opportunity to work with local creatives and really build a community and do the whole urban archeology process."
Hooper House tenant Tommy Barse of Cutlass Velo bike shop was just a bike messenger who frequented the building when Oppenheim approached him about housing his business there. Barse creates custom wheels, handles bike repairs, and offers a wheel building class in his newly acquired space.
"The atmosphere is really motivational when we start discussing our vision and work ethic applied to our businesses," he said. "I work alone so a little personal interaction can help refresh me if I'm between service, wheel builds, or answering emails."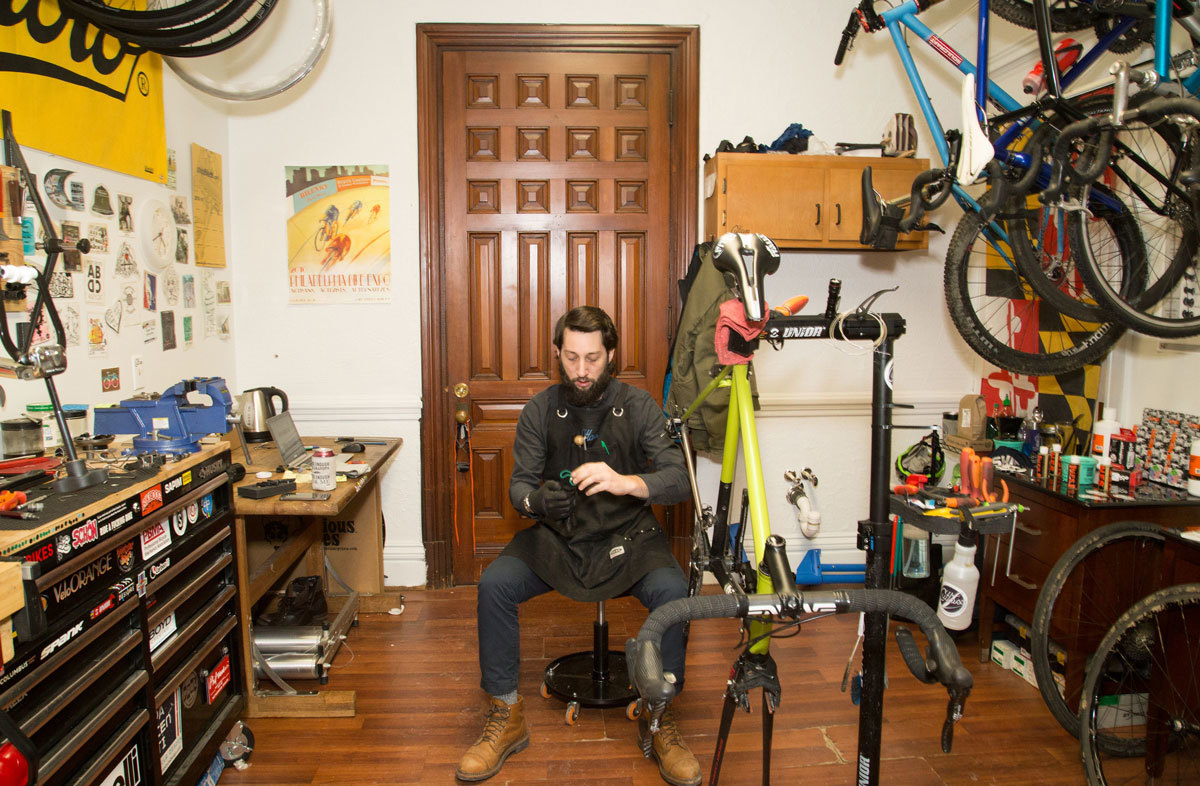 The location was also a big motivator in Barse's decision. He says the close proximity to the center of the city, highways, and parks make the Old Goucher neighborhood perfect for his business.
"The idea of being around other small businesses in a cool space was appealing as well as being able to create a small space that works well for me," he said. "The neighborhood is pretty cool and is gaining traction. It helps having Brown Rice a stone's throw away too."
Kelly Cross, the president of the Old Goucher Community Association, believes that the growth of Hooper House will help push Old Goucher to the forefront of the city's creative hubs.
"We began an initiative three years ago to become a center for art, restaurants, and small independent business," Cross said. "We will see over 30 new restaurants, bars, and small independent businesses opening in Old Goucher by the end of 2020. We are definitely on the rise."