Shore Thing
Maggie Rogers discusses her fast, Pharrell-featuring rise to fame.
Remember the name Maggie Rogers. Last summer, this Eastern Shore songwriter shot straight to stardom after an internet video gone viral. Go ahead, YouTube it: Rogers is sitting in her NYU music class next to a special guest—beat-making bellwether Pharrell Williams—when she starts to play a song she wrote. A few beats in, Pharrell's reaction is priceless (he compares her sound to the perfection of a Reese's Peanut Butter Cup), while Rogers' reaction is infectious (she tries to play it cool). 
It doesn't take long to understand why, in a matter of months, that very track, "Alaska," has taken over the radio, and that bright-eyed college student has gone from graduation to sold-out tours around the globe. But she's so much more than Pharrell's protégé. She hasn't even gotten started.
You just got back from your first international tour and just started your first sold-out tour here at home.  Your life has completely changed in a matter of months so this is a really basic but loaded question—how do you feel?
I haven't really had enough time to figure out how I'm feeling yet, but for the most part, I'm really happy. I'm having a lot of fun. At the end of the day, I'm a college graduate with a job, working for myself, doing what I love, and that is pretty awesome. I'm so satisfied just to be part of an artists' community and surrounded by creative people making music. This is really the only thing I ever wanted to do, so I really can't imagine graduation going any smoother.
Because you love what you do, is it easy to stay grounded? It seems to come so naturally to you.
I've always made music. I've always made it for myself. It's always been my way to process things about my life, and none of that has changed. The focus for me is really on the work itself, and I'm really excited to have work in a field that is so engaging.
How did you first get into music growing up here on the Eastern Shore?
There's not really anyone musical in my family, but I sort of begged my parents for harp lessons as a kid and I actually started studying the harp at Salisbury University with a teacher when I was about 8 years old. I was taking piano lessons at the same time. I lived in Ocean City until about fourth grade and sang in the choir at our church. I was always participating in music as much as possible.
You've said that nature influences your music. How did your upbringing  and the outdoors affect your sound?
I grew up in Easton on the Eastern Shore near the Chesapeake Bay. In school, we talked about water health and spent time at the Chesapeake Bay Maritime Museum in St. Michaels. We'd go to Baltimore and learn about crabbing boats and canneries and the Inner Harbor. I think about summer in Maryland, and crabs and Old Bay and being surrounded by fields of corn and soybeans. Having that sense of geography, Maryland is just incredibly comforting.
I think what growing up there did do was actually make me hungry for music, because there wasn't much of it around. It always took four hours round-trip to go see a concert in Philly or Baltimore. When I moved to New York City, I was 18 and I pretty much saw as much live music as humanly possible. I think that dichotomy is actually the reason I'm making the music that I am. I love where I'm from and I love Maryland so much, but I also really love New York. I had a really difficult time rectifying that I could be both people at once, and I think that's what my music represents right now.
You shot the video for your first single, "Alaska," at your parents' home in Easton.
I started thinking about that music video last March. I spent a lot of my childhood inviting all my friends over, making them wear pink eye shadow and make music videos with me. So to actually make that was really, really, really fun. It brought the whole thing to life.
We have to say, we are obsessed with your backup dancers.
[Laughs.] Thank you. They're my best friends from college. They're just my friends, and those clothes are my clothes, but there is an element of fancy to it, too. At the end, it becomes a dance scene in the woods and I get to wear my rock star white outfit. 
Do you get home often?
I haven't been back too much—I came home for Christmas for about a week—but I play Firefly [in Dover, Delaware] in June, and I have my five-year high school reunion. I take off for Europe right after that, but I'm excited to have a little bit of that Maryland summer. You know, grab a bushel of crabs, have a beer, and chill outside.
Is it rejuvenating to come back?
It's incredibly grounding. I love where I'm from and I love the Chesapeake Bay. It's quiet, and familiar. It's like a sanctuary. I don't really leave the house too much when I come back. The only thing about Maryland is that it's kind of hard to get to an airport, so New York has really been my crash pad. But it's so nice to come home.
---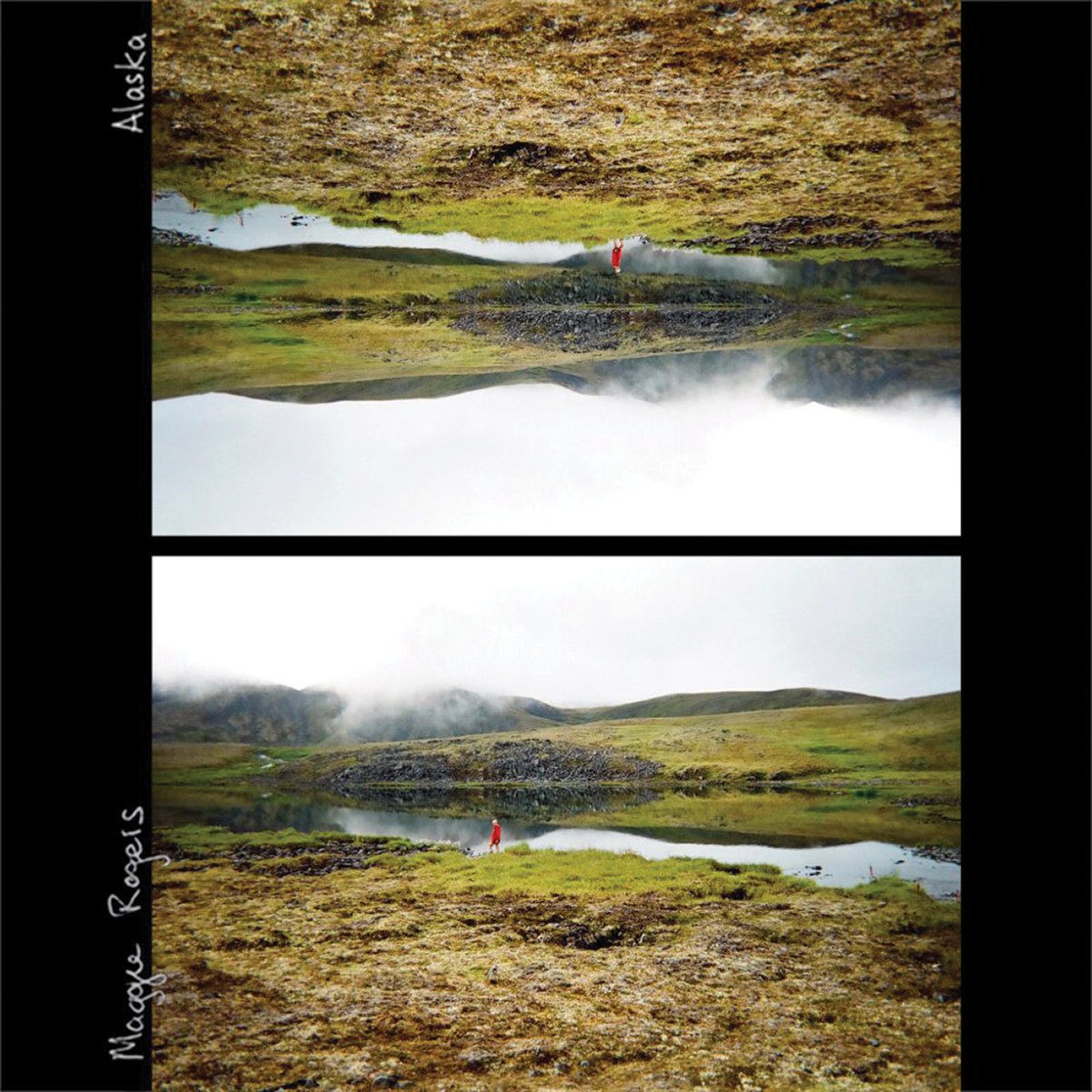 Fusing her folk upbringing with a newfound appreciation for French dance music, Maggie Rogers writes songs that are as much big city as they are small town, each rhythm infused with an earthy energy and spiritual soul that's well beyond Rogers's mere 23 years. They're for anyone who's ever stood on an urban rooftop and danced under the stars ("On + Off"), and yet they're for anyone who's ever listened to the chirp of crickets in the gloaming light of a hot August moon ("Color Song"). As Pharrell Williams said on that aforementioned fateful day at NYU, her sound is "singular," and yet, it's universal, all at once. Get lost in her heady melodies, stunning falsetto vocals, and openhearted authenticity—not to mention her dream-like, dance-inducing music videos—and follow her wherever she goes. (Like at the Firefly Music Festival in Dover, Delaware, on June 15.)