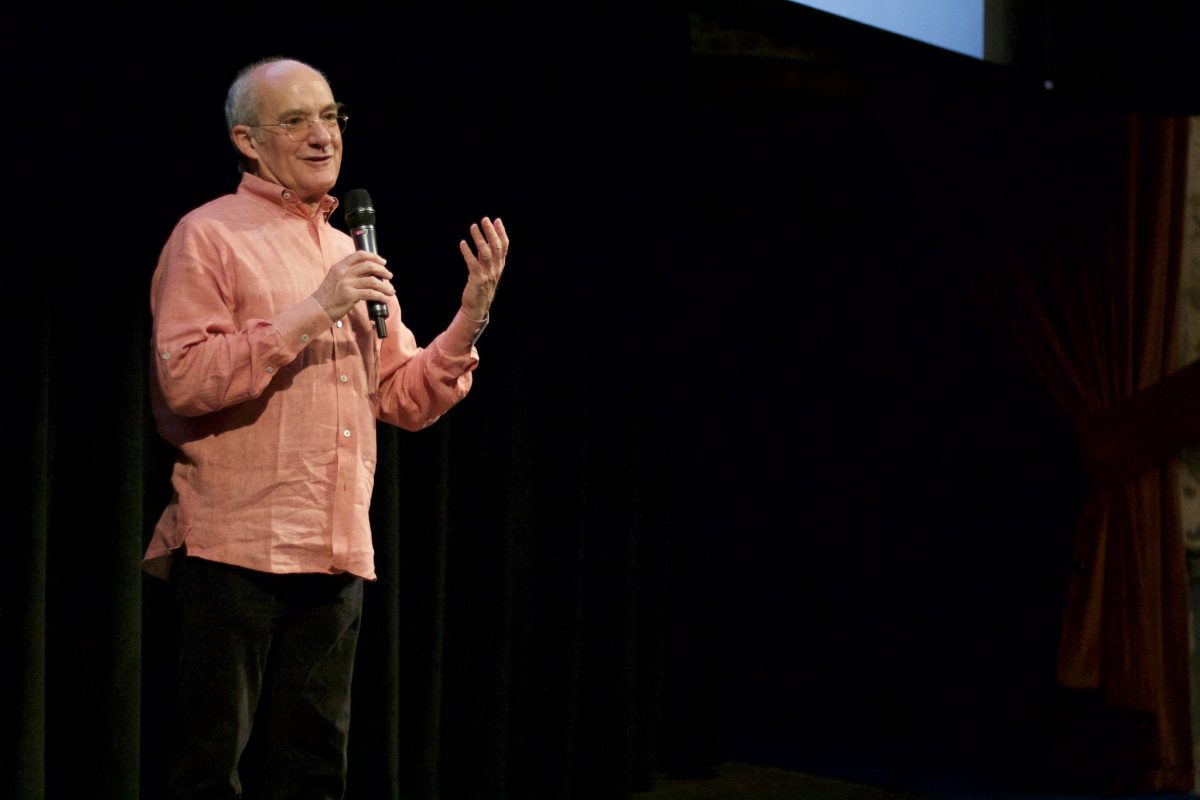 Maryland Film Festival
When Jed Dietz's wife, Julia McMillan, retired as a full-time pediatrician and hospital administrator in 2016, he took a wait and see approach to her level of happiness.
"I was curious how that would work out. She really loved what she was doing," says Dietz, the founding director of the Maryland Film Festival. "[But] it worked out great!" he notes, sounding vaguely surprised. Dietz said McMillan had more freedom for family and hobbies but was still able to sit on the American Board of Pediatrics and mentor former residents who came to town.
This got him thinking.
Now, two years later, Dietz, who turned 70 last January, is following in his wife's footsteps.
Sandra L. Gibson, a nationally recognized leader in arts management and administration, will take over as interim director on November 1. From there, the board will launch a search for a new executive director.
"It's a mashup of feelings," Dietz admits. "I'm excited. And I'm nervous. I think I'm going to miss everything. I say that with full confidence that this is the right thing to do at the right time."
The MFF had already begun a strategic planning campaign for 2019. Now finding Dietz's permanent replacement will be part of those plans. Dietz hopes to be as involved—or uninvolved—as the board wants him to be.
He says he'll remain a MFF board member (although he'll likely recuse himself from the executive director search) and also continue to run the Maryland Filmmakers Fellowship, which nurtures rising talent.
"I want to do whatever it takes to keep the [MFF] going," Dietz says. "But I also want to get out of peoples' way."
Dietz founded the Maryland Film Festival in 1999 and oversaw its growth into one of the most respected and beloved small festivals in the country. In May of 2017, the MFF opened the full-time Parkway Theatre, which shows independent and revival films and hosts film-related discussions and events.
Dietz, a true cinephile, plans on remaining a fixture at the Parkway. He also says he looks forward to buying his all-access pass to the yearly festival, which takes place every May. (Something tells me he'll be able to score a comp pass.)
Beyond that? He has vague plans. He actually wants to attend more film festivals, but this time just as a civilian. Then maybe summers in Martha's Vineyard? Or renting a villa in Tuscany? All options are on the table. Well, except for one.
"I hate golf," Dietz says.