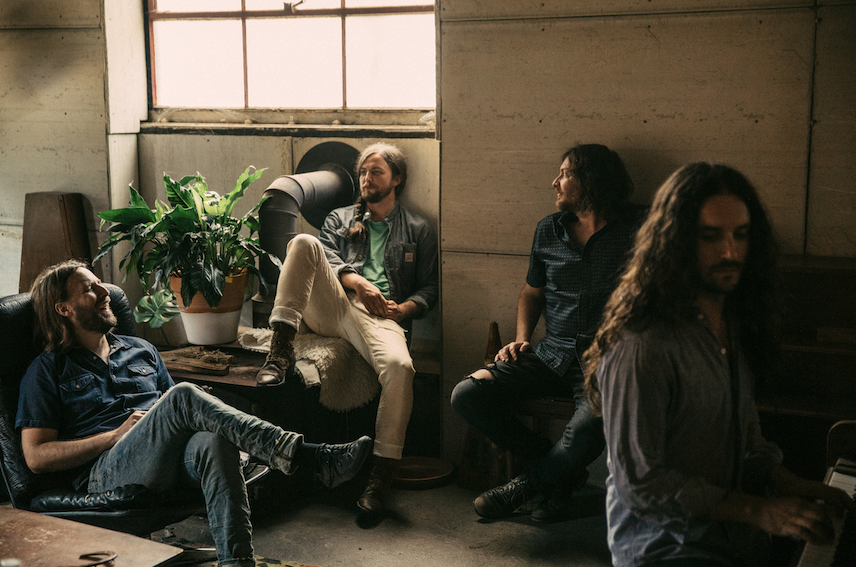 Eric Ryan Anderson
About halfway through summer, many of us, especially with temperatures steadily in the nineties for a few weeks now, are readily looking toward fall. And with that, this week, comes the announcement of the hottest Halloween party in Baltimore, when Believe in Music teams up with the Maryland Science Center for its annual October bash.
For one evening, the exhibits—kid-friendly learning experiences on the likes of dinosaurs, space, and physics—transform into a full-on music festival on the Inner Harbor, featuring more than a dozen bands, a wild costume contest, and overflowing craft beer, all to benefit the educational center and local arts nonprofit.
The event, now in its eighth year, has just announced its 2019 lineup, featuring familiar faces who have performed at past parties, as well as exciting new acts. On Saturday October 26, some two dozen Baltimore artists will perform across multiples stages, from the planetarium to the rooftop to beneath a gigantic Tyrannosaurus Rex.
The main stage will feature big-name headliners: head-banging rock band J. Roddy Walston and The Business, beloved rap star DDm, and Talking Heads tribute group, Psycho Killers. Meanwhile, the Friends of Friends [Records] Stage will highlight rising DIY acts—post-punk duo Ed Schrader's Music Beat, alt-hip-hop collective Soul Cannon, indie-pop singer Eyas, and electro-femme pair HexGirlfriends—while the planetarium will host a handful of techno and house, and dance music artists. As in years past, the Charm City Bluegrass Stage will be dedicated to Americana musicians, such as bluegrass rebels The Dirty Grass Players and folk-pop septet Haint Blue. And both DJs Rob Macy of Save Your Soul and James Nasty will be back on the ones and twos into the wee hours of the nights.
Exhibits will be open throughout the evening, as will the IMAX theater, where Future Islands bassist William Cashion and psychedelic electronic artist DeltaNine will curate immersive experiences.
Tickets usually sell out and are now on sale for general admission ($42) and VIP ($80).