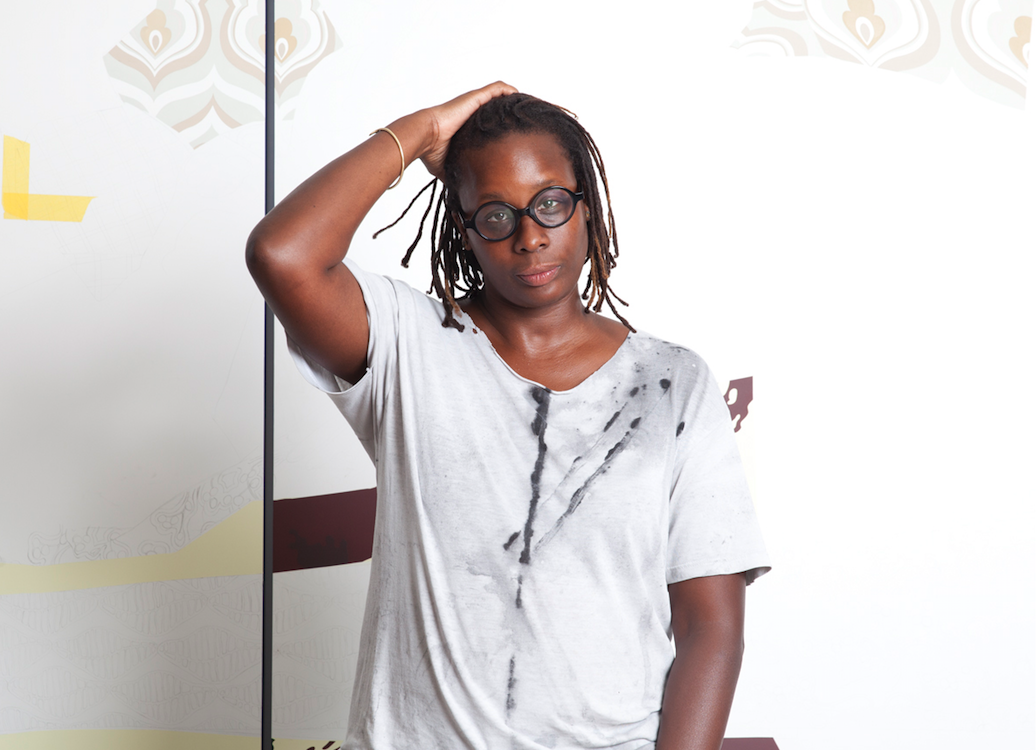 Lyndsy Welgos
The Baltimore Museum of Art has announced a new public art commission to be displayed in the museum's east lobby, adjacent to the gift shop and Gertrude's restaurant.
Starting new fall, the Robert E. Meyerhoff and Rheda Becker Biennial Commission—made possible by a historic endowment from its namesake donors, both longtime patrons of the local arts and sciences—will create a new exhibition space for art works by internationally renowned contemporary artists. Emphasis will be placed on promoting diversity within the museum and throughout the greater art world, with Brooklyn-based African-American artist Mickalene Thomas chosen for the inaugural commission.
"Time has taught us that the experience of entering a museum can be alienating for a variety of populations," says museum director Christopher Bedford via email. "The very institutional architectural rhetoric of museum entrances does not say welcome in mainstream terms, but rather speaks to rarefication and exclusion. We think working with [artists like] Mickalene is an opportunity to shift that rhetoric completely and make vastly more people from diverse backgrounds feel comfortable entering the BMA."
Though an artist of many mediums, Thomas's intricate paintings—often covered in colorful patterns, encrusted in rhinestones, and featuring black women in everyday settings while drawing inspiration from art history and pop culture—have garnered international acclaim. Her work has been exhibited in many iconic art museums, such as the Los Angeles Museum of Contemporary Art and the National Portrait Gallery in Washington, D.C., and it is held in collections at the Museum of Modern Art, the Guggenheim, and the Whitney in New York, as well as abroad at the Hara Museum of Contemporary Art in Tokyo.
In addition to the two-year commission, the BMA will be launching a parallel fellowship program to nurture aspiring curators, also with a focus on diversity. "We—the BMA and the museum field at large—must pay close attention to the need to diversity the ranks of presenters and interpreters within museums," says Bedford. "We have to develop pipelines into leadership positions that make this aspiration a reality in the future. At the BMA, we believe some of of the most important work in the world is being made by black American artists. We think it is important that the same populations be represented on our curatorial staff."
Thomas's new work will debut in the fall of 2019, while applications for the fellowship open this December.