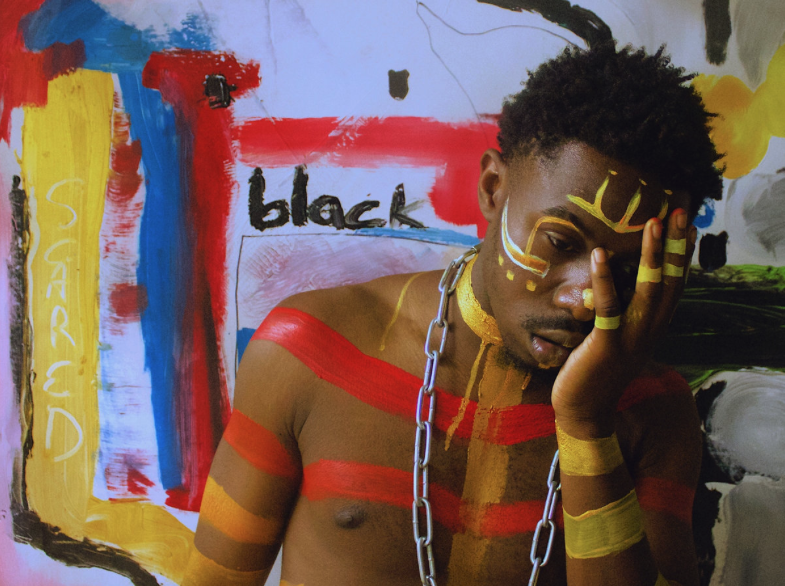 In the latest iteration of The Big Baltimore Playlist, we found five local songs ranging from old-school R&B and girl-power country to dance-inducing, pop-infused rock-and-roll. Check back each month for new top songs of the moment, and follow our Spotify playlist as we continue to build a soundtrack for our city.
---
"Trigger" by Butch Dawson
Over the past several years, blurring the lines between hardcore hip-hop and head-banging punk rock, Butch Dawson has created his own lane, crafting tracks with underground spirit and unbridled confidence in a murky musical no-man's-land of his own creation. Enter Ollieworld, his latest record and the follow-up to last year's fawned-over Swamp Boy, where elements of his past work permeate—eerie melodies, gallows humor, lackadaisical swagger. This first song, riddled with NSFW lines, shows off Dawson's mastery of catchy chorus rhymes and addictively heavy beats before devolving into an outright mosh pit. We wouldn't be surprised if, any time now, he makes a national hit.
"Checks in the Mail!" by Dyyo
Music fans are always looking for the next great act that they can then tell all their friends they discovered first, and if you haven't yet caught Dyyo performing around the city, consider the artist found. There's no one in Baltimore, or beyond, for that matter, quite like this up-and-coming alternative rapper. Each of his songs has a singular, shapeshifting sound from the next one, like this wavy, jazz-infused hip-hop track with clever wordplay, crashing live drums, and a smoke-swirled storyline (as well as all of November's People Are Scared). Appearing on many a diverse local lineup, his explosive energy fits any bill while always remaining uniquely his own.
"Ten Year Town" by Emma White
For the last decade, Baltimore native Emma White has been hard at work on her music career, attending Berklee College of Music, cutting her teeth in Nashville, and now, this bare-it-all ballad, which might just be the song that steers her into the spotlight, garnering buzz by the likes of Billboard and Rolling Stone. With honeyed vocals, hearty strums, and smart songwriting, this first single off her upcoming EP speaks openly about the many roadblocks and heartbreaks that aspiring musicians—especially women—run into in this industry. In a moment when fearless females are gaining traction for bucking the genre's old-fashioned ways, White introduces herself as an artist to watch.
"Back and Forth" by Joy Postell
Last fall, Joy Postell's debut Diaspora EP was met with critical claim for its socially minded singles, seeming to cement the 26-year-old singer-songwriter as a voice for political change. But Postal is not one to be pigeonholed, and now she shows us that her truth-to-power approach to music is equally impressive when applied to more intimate topics, such as the dealings of the heart. With some of last year's most popular tracks lying in her love songs, this new EP is confidently rooted in the throwback sounds of 1990s and early 2000s R&B. With knocking bass, self-assured rhymes, and a message of personal empowerment, this title track only has us on our toes for what's to come.
"High" by Super City
With searing guitars, soaring vocals, and a can't-help-but-sing-along chorus, it's official: the boys are back. Not that they ever went anywhere, with Super City continuing to be one of the most infectious and just plain fun live acts in the city, with more new music on the way. But riding off the good vibrations of their 2018 Sanctuary, this summer track is a rocking roller coaster with a breakneck melody made for dancing with abandon—just follow the chorus and "don't care, don't care, don't care" what others think. Come for the big, brilliant vocal harmonies. Stay for the two-minute-mark crescendo that would make The Beatles proud. While you're at it, give a listen their other recent single, the sunny, jangly, toe-tapping tune, "Too Right."