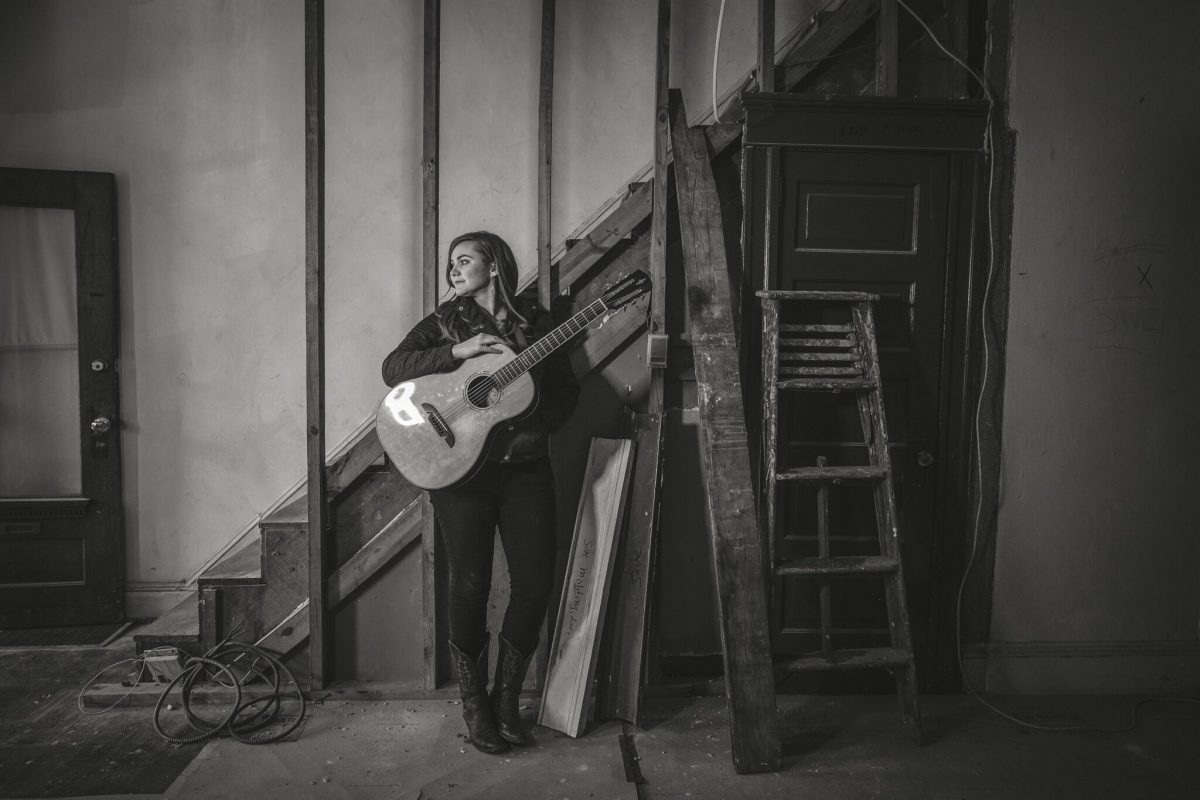 In the latest iteration of The Big Baltimore Playlist, we found five local songs to listen to right now, ranging from psychedelic folk-rock and Grammy-nominated hip-hop to avant-garde instrumental music. Check back each month for new top tracks, and follow our Spotify playlist as we continue to build a soundtrack for our city.
---
"A Prism In Reverse" by Arbouretum
Over the course of the last nearly two decades, Arbouretum has garnered a local and national cult following for its experimental folk-rock, and this first single off the band's new album, Let It All In, due out late March, is a perfect example of that magnetic, mystical sound. Harking back to classic song structures in a fusion of English folk and 1970s psychedelia, it's a slow, steady march, always trudging forward, leading the listener through a vivid dream world from times gone by. A delicate but persistent melody,frontman Dave Heumann's prosaic lyrics ride on undulating waves of reverberating guitar and resolute drums with the occasional windswept woodwind. In the end, he follows a mysterious maiden into the woods, perhaps a metaphor for finding solace in the natural world.
"Fanfare for Effective Freedom" by Horse Lords
It's been four years since the last full-length release from Horse Lords, and with The Common Task, also due out in March, the avant-garde quartet returns with a potent first single that bottles all the unbridled energy that inspired their loyal fanbase over the last decade. Not shy about their self-described radical politics, the record points to a "utopian, modernist ideal," with this first single tipping its hat to an early 20th-century progressive philosophy on individual freedom. Across seven minutes, both singular sounds and stratified polyrhythms oscillate between tight, insistent melodies and wide, unwieldly soundscapes. Whatever your leanings, it's an intricate groove filled with inertia and possibility, continuing the band's quest of making music for "the liberation of mind and body."
"Sway Me, Sway Me Into the Arms of the Lord" by Infinity Knives
Infinity Knives is a project that welcomes us into the mind and myriad inspirations of Tariq Ravelomanana. Each of the artist's eclectic tracks are a singular sound collage, mingling moods, from light and airy to murky and otherworldly, as well as musical genres like hip-hop, electronic, and classical. On his second album, Dear, Sudan—a full-length part-two to his spring 2019 debut—his production excels at both minimalist and complex. In the midst arrives this gorgeous seventh song. A raw, sparse, poignant piano melody builds up and fans out with digital flourishes and the layered vibrato vocals of local musician and Mind On Fire member Allison Clendaniel. Together, they float, then soar, like a bird in flight.
"You Can't Put My Fire Out" by Letitia VanSant
Make this second single off Letitia VanSant's new album an anthem for 2020. Circadian, out late next month, reflects on our natural rhythms, and this holy roller single is a waking moment, and one of reckoning. Known for fusing personal and political, the singer embraces both on this fiery, fearless new track, penned during the Supreme Court hearings of Brett Kavanaugh. "This song came out of reclaiming my narrative and sense of self-worth," wrote VanSant, a survivor of sexual abuse herself, and the aftermath is the songwriter at her strongest yet. Building on the growth of her 2018 debut, Gut It to the Studs, her robust melody-making is on full display, and her rich vocal command roars to new heights. Letitia arrives ready to take on the world, and show it what she's made of.
"Bad Idea" by YBN Cordae
One big takeaway from this year's Grammy Awards? YBN Cordae. Nominated for Best Rap Album and Best Rap Song, the 22-year-old rapper and Prince George's County native has emerged as a rising star for his playful yet reflective approach to hip-hop. On his debut, The Lost Boy, the former Towson University student has recorded with such big names as Anderson .Paak, Pusha T, Meek Mill, and Chance the Rapper, as on this nominated single. Combining nimble verses with a bright, bouncy sample of Roberta Flack and Donny Hathaway's "Be Real Black For Me," Cordae tells his come-up story, speaking on humble beginnings, big dreams, and found success. Be on the lookout for more to come from this promising artist.